I garden and always try to get my kids involve with gardening. They need to know how to grow food, taking care of plants to keep it healthy and they help me to water the plant. But there also fun things to get the kids involve with gardening. One of them is to build their very own garden. My favorite one is the miniature garden. The kids turn it into a fairy garden.
Every spring, I always bring the kids to local garden center and ask them to pick their favorite plants for the miniature garden. While mostly just flowers but it is nice if the only smaller varieties of flowers, the groundcover plants are excellent for this project.
I help them to plant these flowers, and they gather extra material they need like rocks, twigs, glass pebbles, anything they like for their garden.
Here is the miniature garden from 2016 summer. I use the castle from the broken fish tank.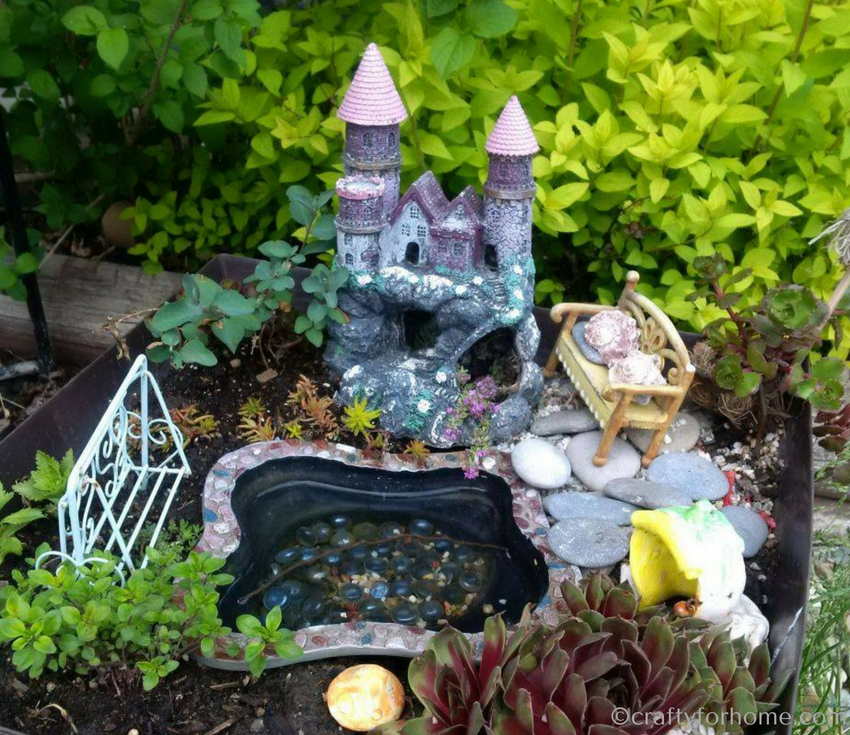 Here is the miniature garden from 2017 summer. I picked the large resin barrel to make extra room for the garden.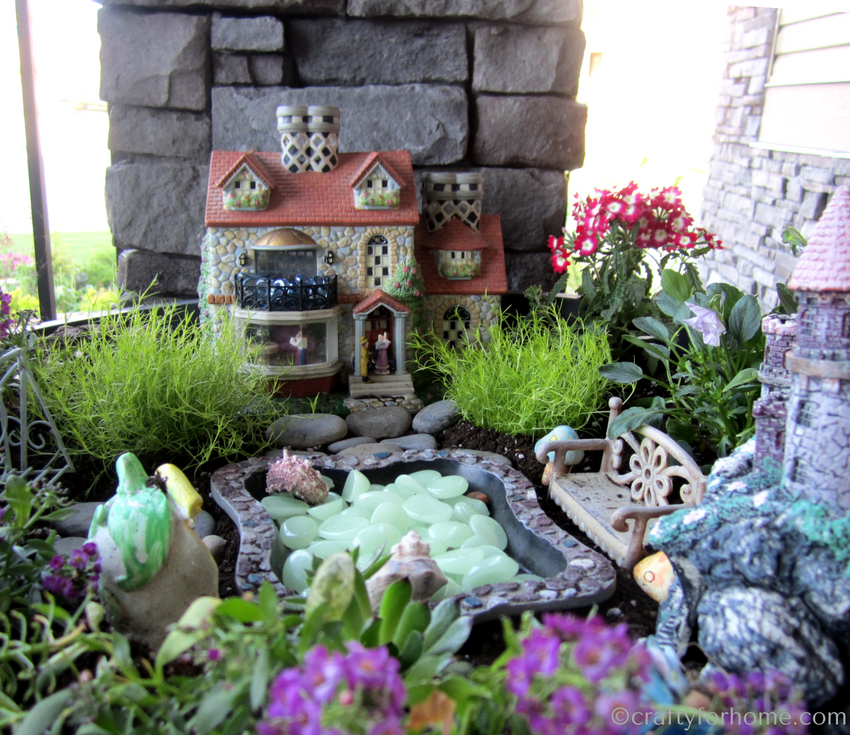 Here is the miniature garden in the winter. There is something beautiful when the tiny house covered with snow.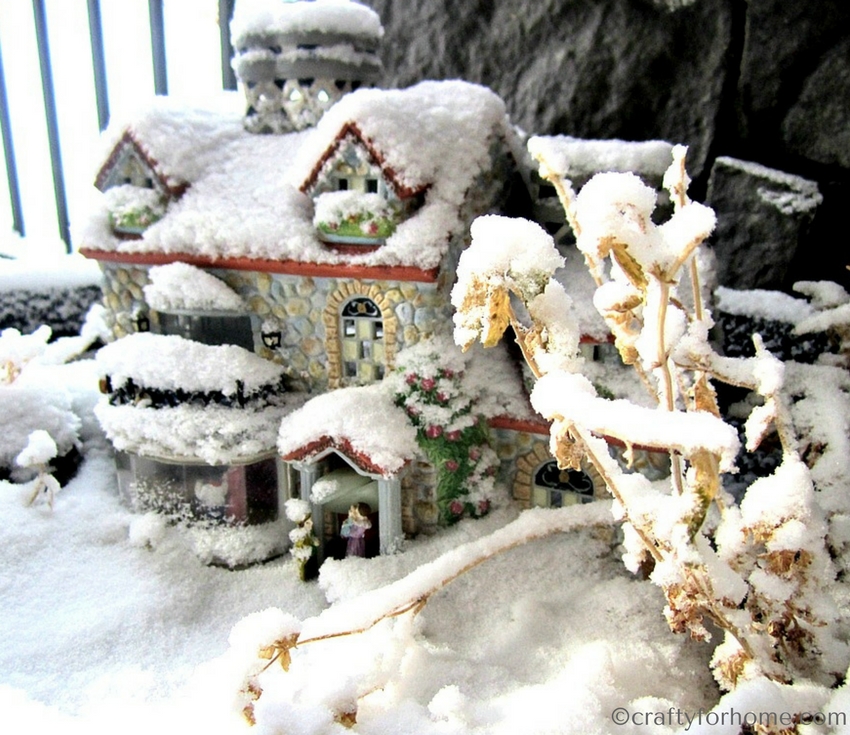 Here is the miniature garden from this spring. My little one picked the flowers, help me clean the house and the pond. She even arranged the rocks for fairy stepping stone.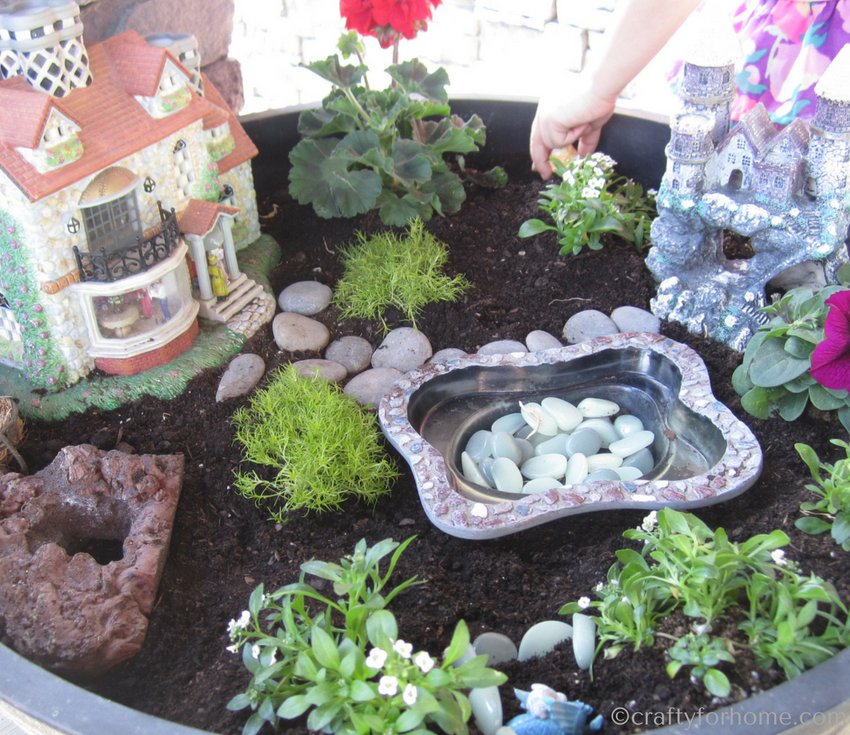 She plays with her very own garden every day since we build it. She takes care of her garden, water it every day and moves around the mini object there to suit what she likes. This garden project is one example to get kids involve with gardening and interact with nature, use their imagination that playing with flower and natural objects is fun and rewarding.
If you would like to build the miniature garden, here is the list of plants you can use and all low maintenance, mean you don't have to plant sitting them all the time, they will thrive on their own.
Succulent
Any ground cover plants, like woolly thyme and creeping thyme.
Irish moss or any moss to resemble the grass area.
Short growing plant with little blooming flower like alyssum, ageratum or lobelia.
Miniature evergreen plant.
Bonsai plant.
Miniature rose.
Artificial plant because why not, right?
For a fuller look, you can use a mix of taller plant and smaller one. There is no strict rule for this. I mostly use my imagination when I am building one. You can also use any container for this project. One thing that needs to remember is if you use annual plants and you live in the cold winter, you need to replant them in the following spring. I found that creeping thyme and some of the succulent varieties overwinter just fine on the container.
Pin this to save it for your upcoming garden project!

Do you have any simple garden project that can bring the kids into gardening? Or maybe you have any suggestions for the type of plants to use on the miniature garden? Write a comment here, and I would like to know more about your fun ideas!