Easy dairy-free and nut-free classic pumpkin bread recipe with canned pumpkin and a dash of pumpkin spices. A loaf of bread that stays soft and moist the next day too.
The Best Dairy-free And Nut-free Pumpkin Bread Recipe
The fall season is full of flavors and pumpkin on everything. The fact that I can find pumpkin in every corner including the drink has pumpkin spice too.
As an Amazon Associate I earn from qualifying purchases. This post may contain affiliate links. Please see the Disclosure Policy for details.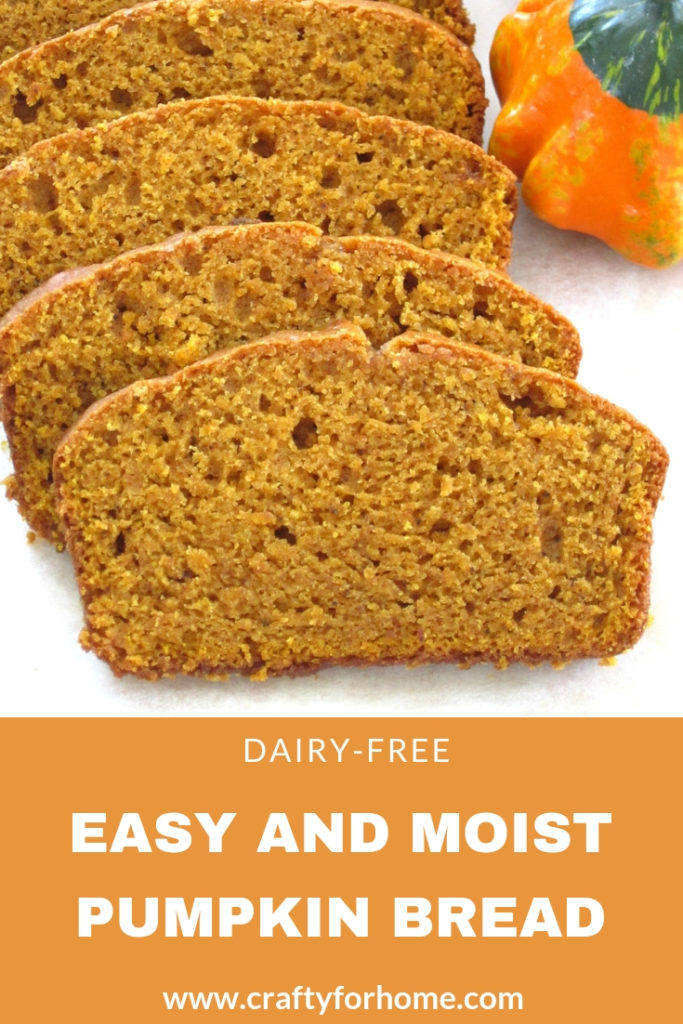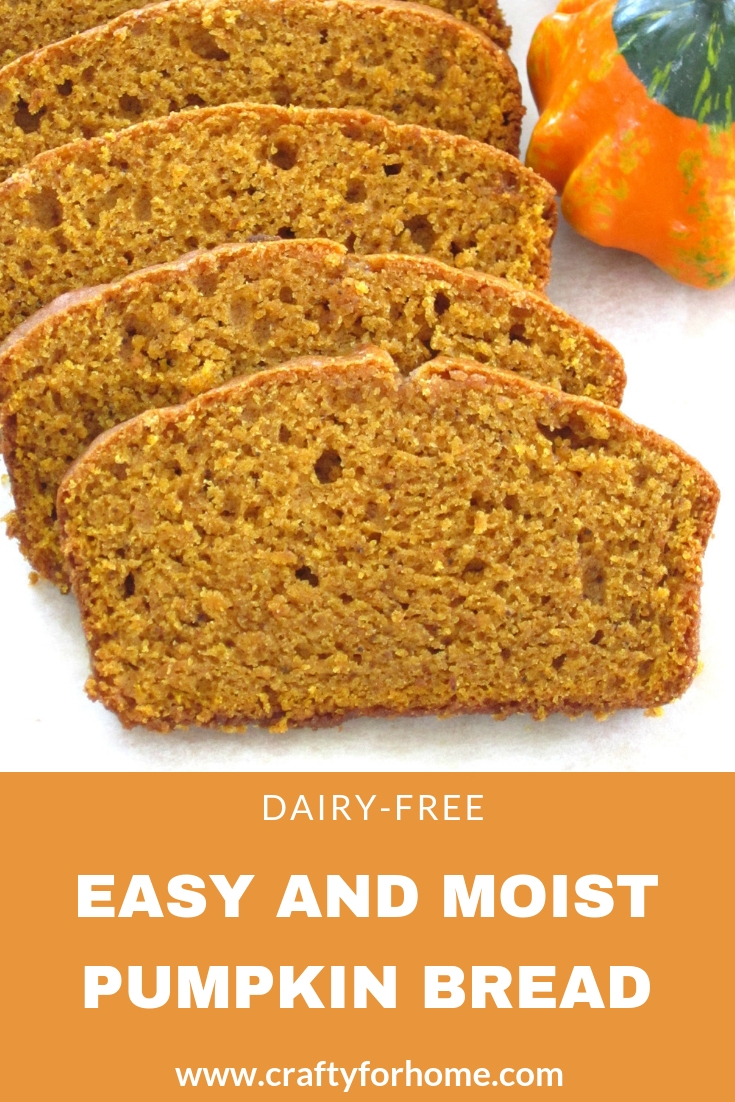 I think it doesn't make me get bored with orange color as a staple of the fall season. It brightens up my days when the temperature of the day gets cooler.
The fall season in where I live now always change regularly, sometimes it gets very nice, a bit warmer, colorful trees, then suddenly it turns into a snowy day in the very next day up to 8 inches snow overnight, then back to warmer again.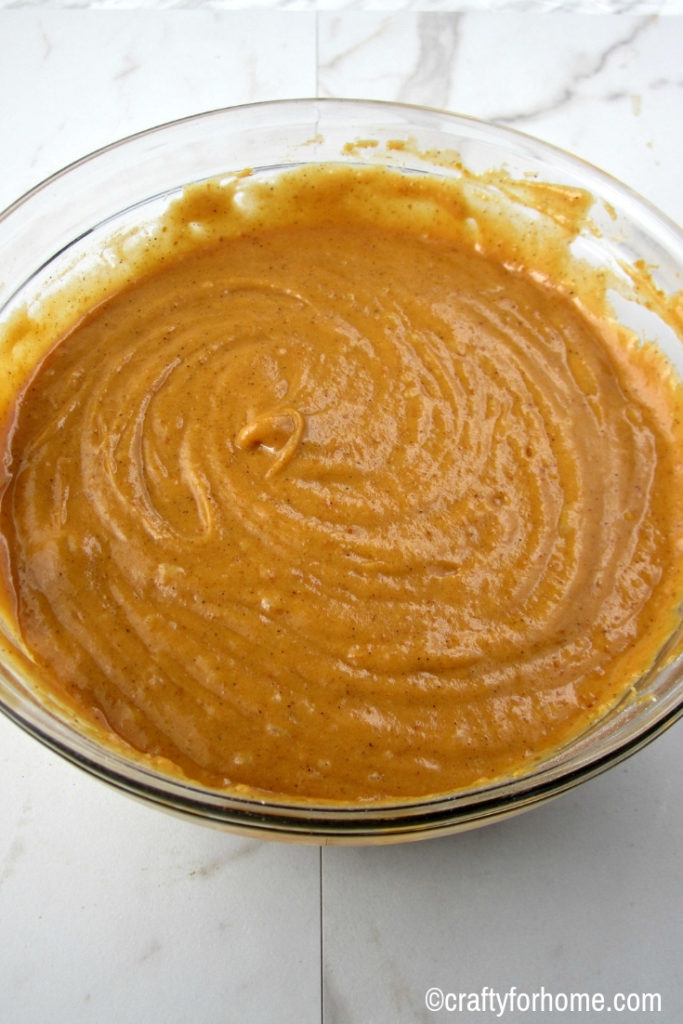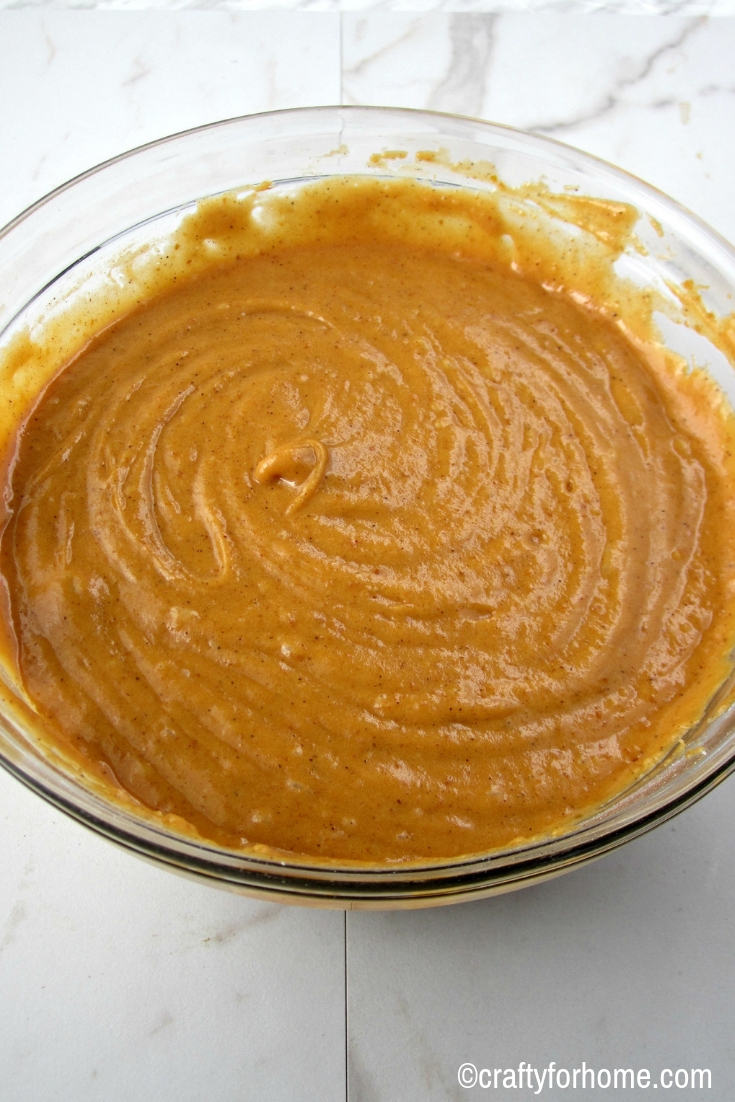 Anyway, the fall season is not complete with the pumpkin recipe. One of my favorite ones is this homemade dairy-free pumpkin bread.
It is so easy to make, contains all lovely spices, and it is also perfect for a breakfast toast in the next few days if there is any left.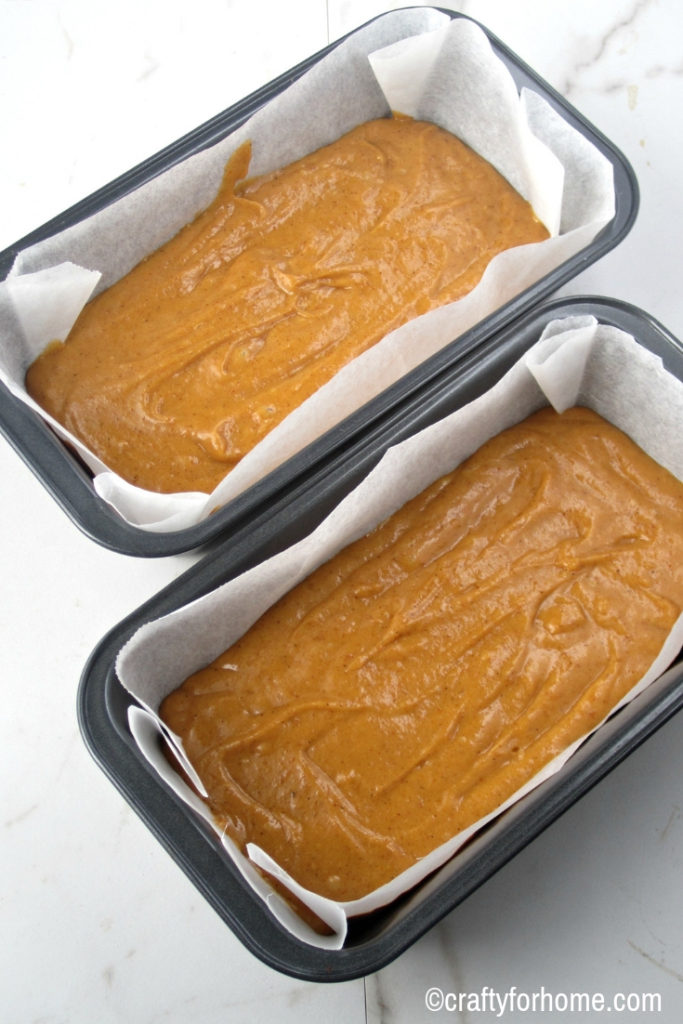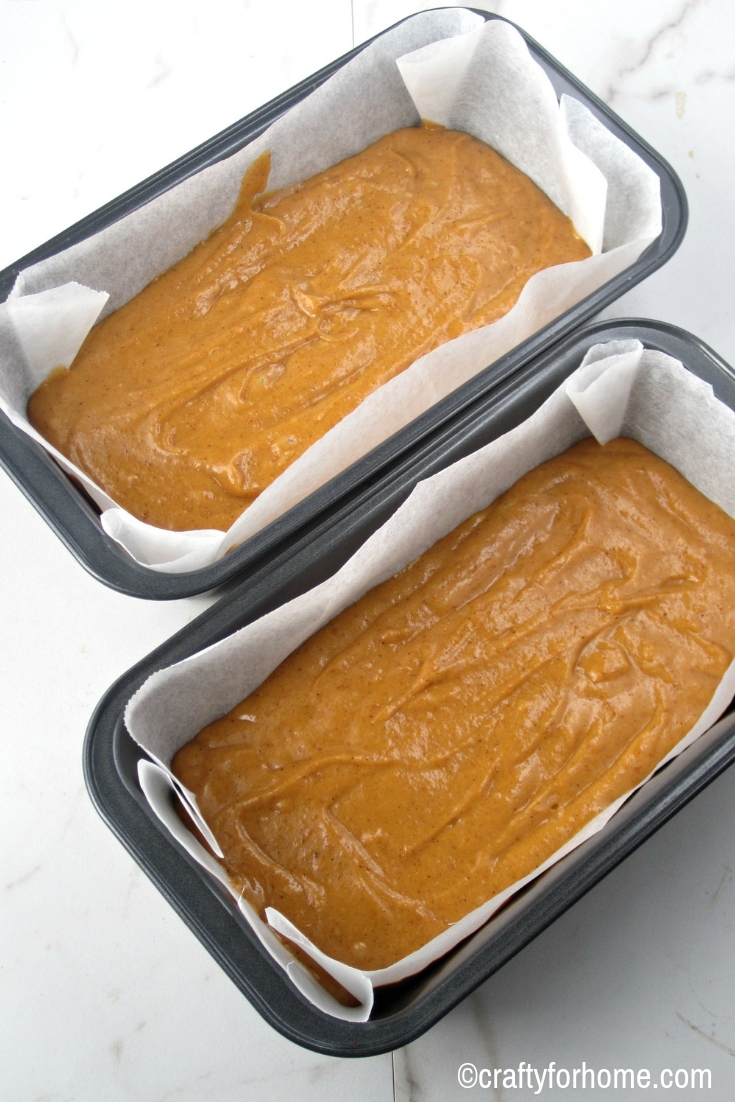 Besides making this delicious pumpkin bread, I also like to make this Baked Butternut Squash Donuts, and the spice was just perfect!
How To Make Pumpkin Bread
I use canned pumpkin purée for the ingredient to make pumpkin bread. From one batch, you will get two loaves of bread.
You can also use pumpkin puree from scratch. Roast the pumpkin on 400° F for 30 – 40 minutes. Then you can use a blender to make purée. I found that using a food processor is way easier to make the puree.
You can prepare the seasoning mix or use this ready mix pumpkin spice. Because it is not only to make pumpkin bread, you can use pumpkin spice on oatmeal or latte.
From this easy pumpkin bread recipe, you will get two loaves of bread. This quick pumpkin bread is perfect for meal prep as a quick breakfast, after school snack, or afternoon tea time.
If you are okay with nuts, you can add any nuts you like. One of my daughters has a nut allergy, so adding seed is better for our current situation, just like this Pumpkin Sunflower Cookie Bars.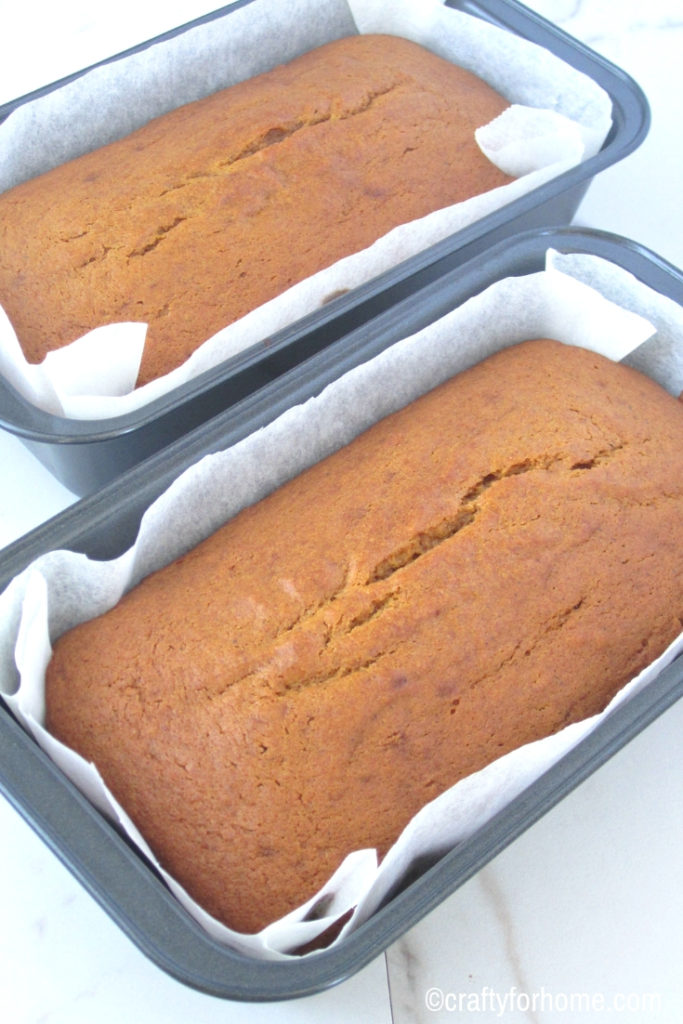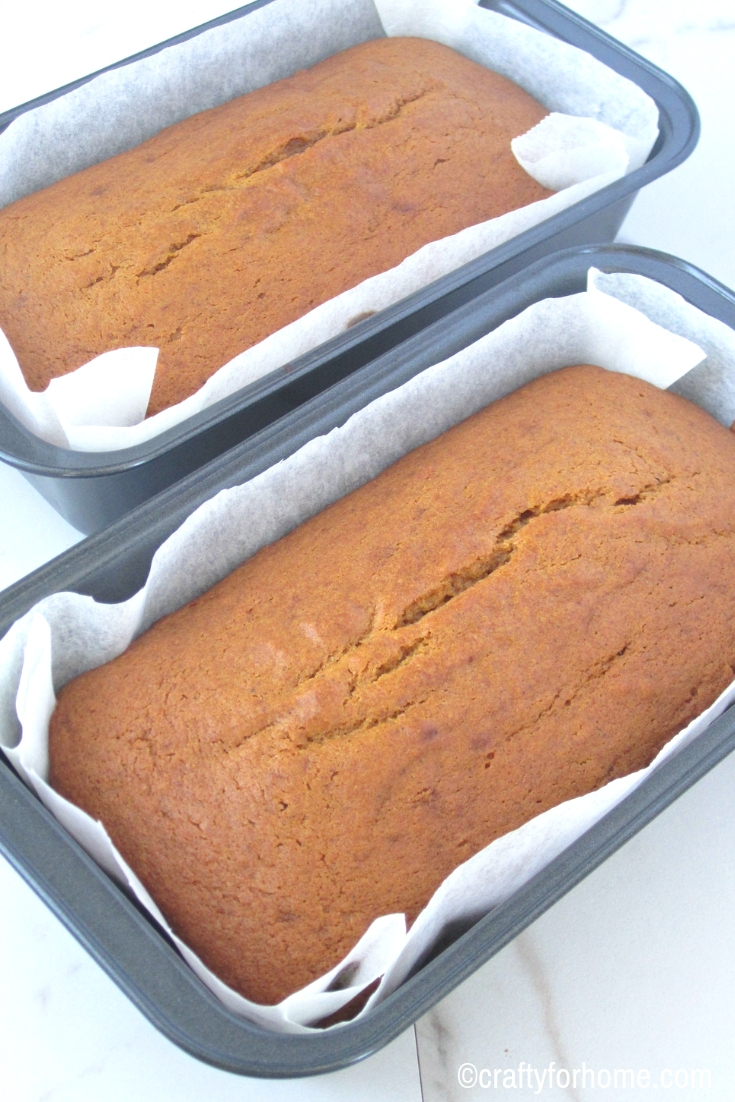 How To Store Pumpkin Bread
Leave the bread cool down on the wire rack. You can slice the bread and wrap it up individually for a lunchbox kit or grab and go breakfast.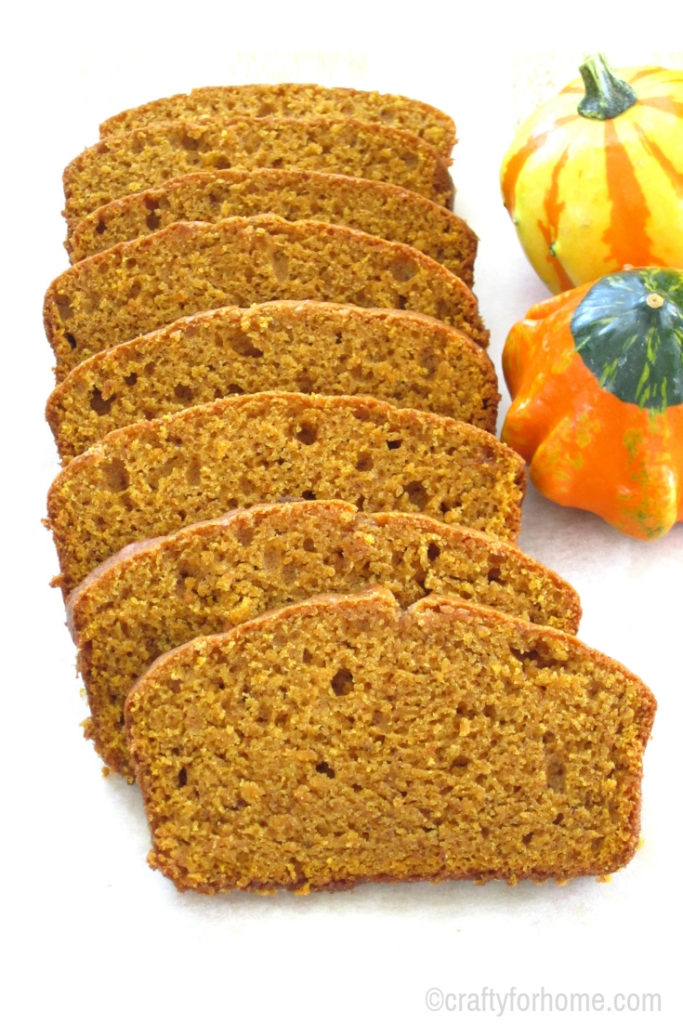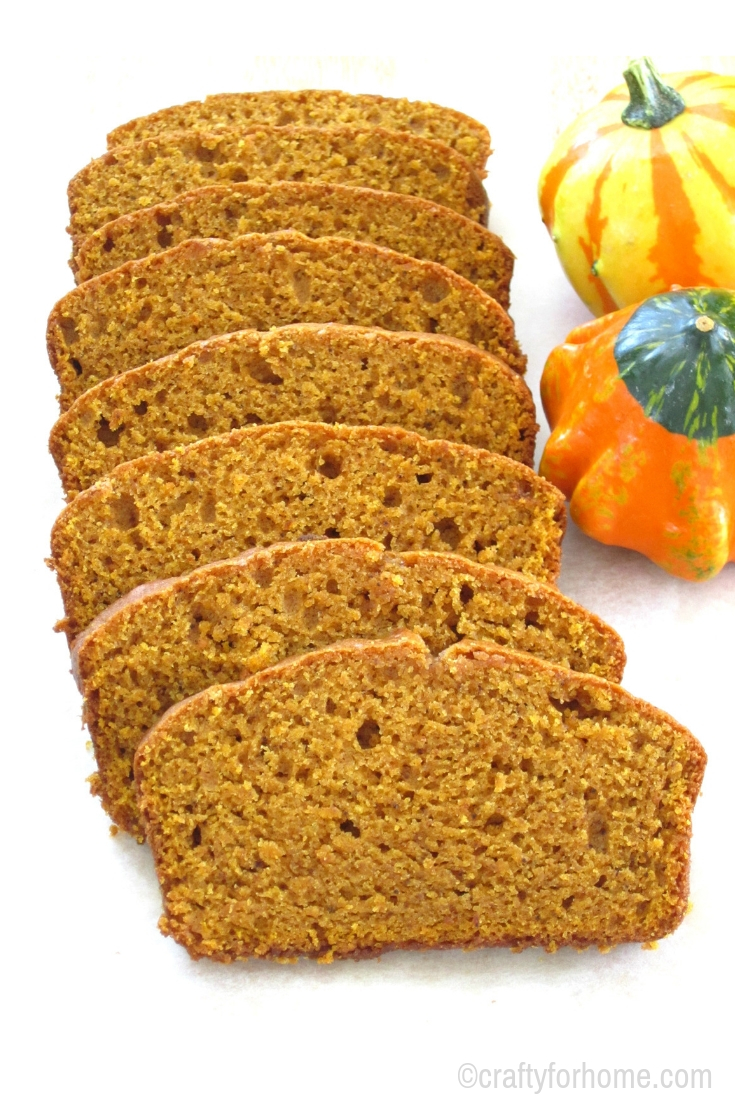 I store the pumpkin bread in room temperature uncovered, and it is still moist up to three days if it last that long. It even tastes better when you toast it for a minute until the edge is a little bit crispy but the middle still soft.
This dairy-free pumpkin bread is so easy to make, stay moist and soft the next day. #pumpkinbread #autumnrecipe
Click To Tweet
More of easy fall season inspired recipe.
You Will Love This Dairy-free Pumpkin Bread Recipe That Stays Moist And Easy To Make.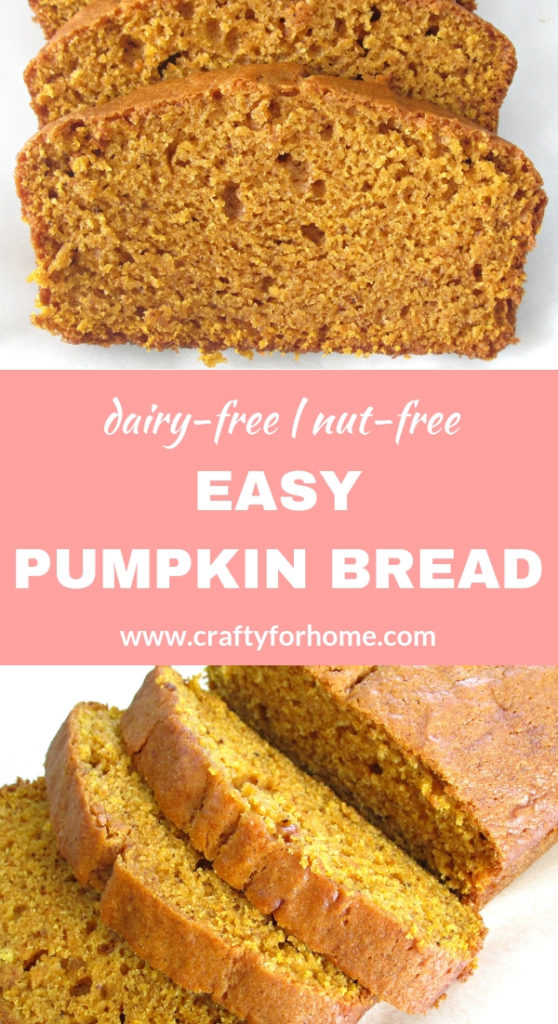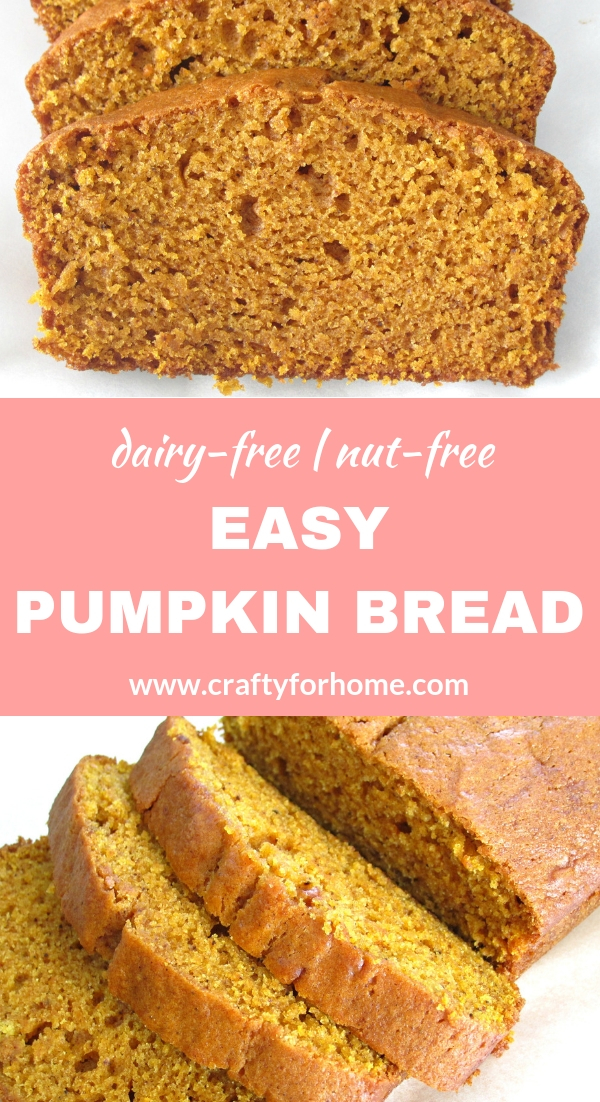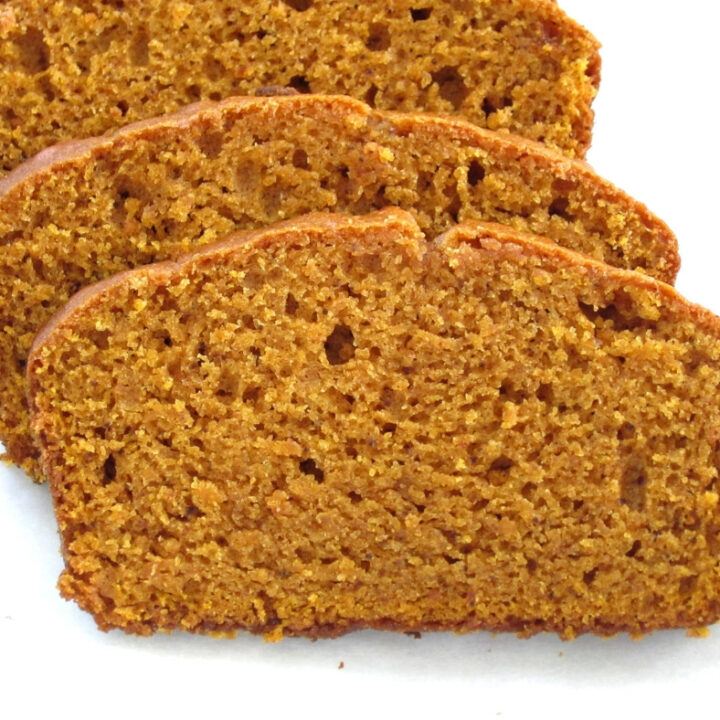 Easy Pumpkin Bread
Additional Time:
50 minutes
Total Time:
1 hour
40 minutes
Easy dairy-free and nut-free classic pumpkin bread recipe with canned pumpkin and a dash of pumpkin spices. A loaf of bread that stays soft and moist the next day too.
Ingredients
2 cup sugar
2 egg
1 cup oil
1 can ( 15 oz) pumpkin puree or 2 cups minus 2 1/2 tbsp
1 tsp baking powder
1 tsp baking soda
1 tsp clove powder
1 tsp cinnamon powder
1 tsp nutmeg powder
1 tsp salt
1 tsp ginger powder
2 cup unbleached all-purpose flour
Instructions
Preheat the oven to 350° F.
Prepare the loaf pans, spray it with nonstick spray or line it with parchment paper.
In a mixing bowl, beat the sugar and egg until light and fluffy for a few minutes.
Add oil, pumpkin puree, baking powder, baking soda, clove powder, cinnamon powder, nutmeg powder, ginger powder and salt, mix it until it just combined.
Add flour, mix it until well blended.
Pour the batter into prepared loaf pans, bake it for 40 minutes or until the toothpick comes out clean.
Leave it cool in the pan for ten minutes before transfer it to a cooling rack.
Notes
If you are up to making pumpkin purée from scratch, roast the pumpkin on 400° F  for 30 - 40 minutes. Then use blender or food processor to make purée.
15 oz pumpkin puree is about 2 cups then take it out about 2 1/2 tbsp.

Do you make this Easy Pumpkin Bread? Take a picture of your delicious cookies, hashtag #craftyforhome, or you can tag @craftyforhome on Instagram.