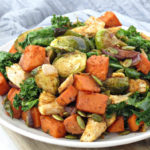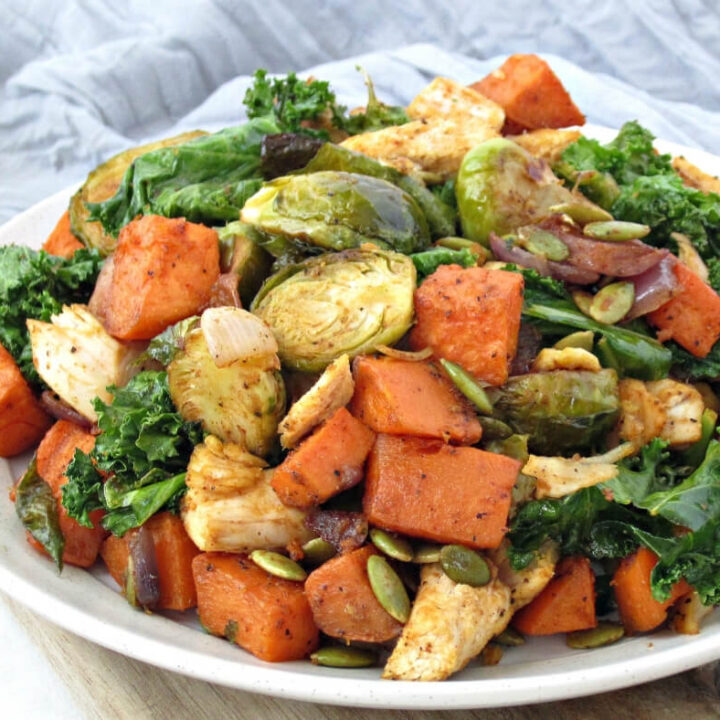 Healthy leftover turkey recipe with roasted vegetables for clean eating, dairy-free and gluten-free meal option for the whole family.
Preheat the oven to 425° F, prepare the sheet pan and line it with parchment paper.

Peel and cube the sweet potato, halve the Brussel sprouts and slice the purple onion. Put the veggies on the sheet pan.

Roast it in the oven for 20 minutes, take the pan out of the oven.

Add chopped kale, cubed turkey meat, and pumpkin seed. Use the spatula to mix it up.

Put the pan back to the oven, roast it for another 5 minutes.
Do you make this Leftover Turkey With Roasted Vegetables? Take a picture of your delicious cookies, hashtag #craftyforhome, or you can tag @craftyforhome on Instagram.