We arrived in Bali on Wednesday evening after very long travel time for total 26 hours with transit twice and lay over included. Tired and jet lag but still so excited to see a beautiful tropical place. We stay at the villa in Seminyak for total two weeks. If we need to go around, we can just walk, use a taxi, rent motorcycle, uber or rent the car with driver included. Driving yourself is not recommended there as the traffic is always busy. We arranged the specific trip with our great driver, he knows all the spot for us as a family with little kid, he even got us a good deal on some tickets for certain attraction there.
If we don't have a schedule to go on a trip then we just stay at the villa, enjoy the sunshine and swim in the swimming pool at the villa, do some shopping for souvenir or food. Lucky us, the villa is in the middle of Seminyak close to all amenities within short walking distance.

We still managed to visit 10 destinations within a short distance, and still back to the villa in the evening, no need to move or book another villa, except if we want to go far north or cross the sea to get to another island.
Here we have 10 things to do and see in Bali for two weeks, perfect for single or couple traveler, backpacker or family with little kids.
1.Double Six Beach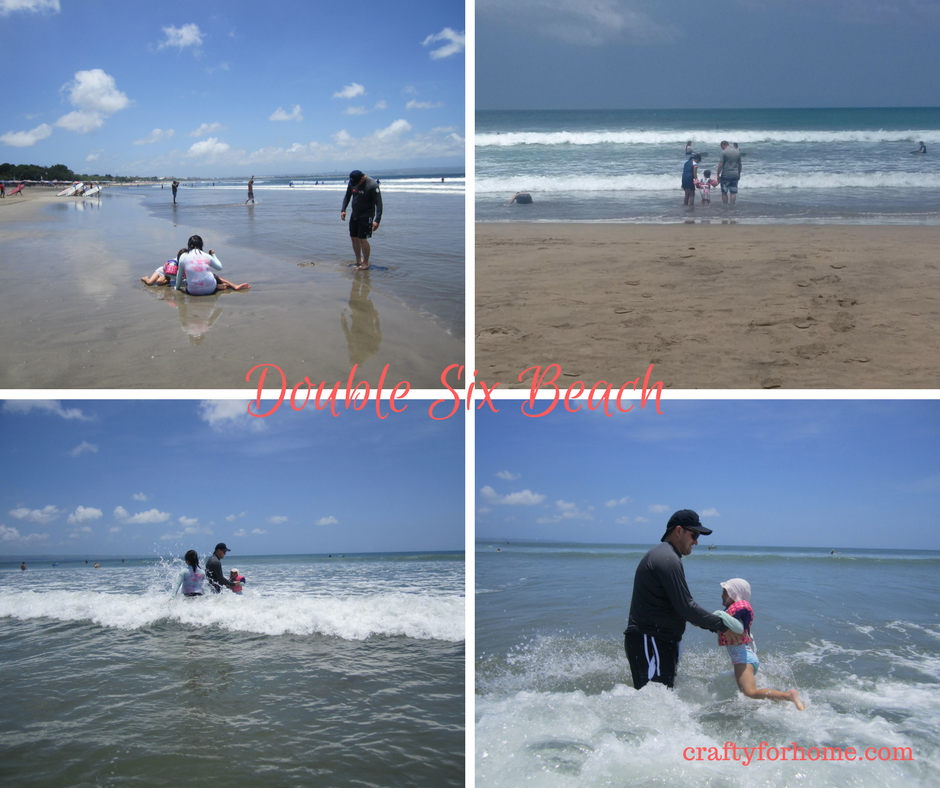 Also called Seminyak Beach, a beautiful beach with blue water, white and beige sandy beach. The beach has lots of space to move around, no crowd, big enough wave for surfing, or just playing by the beach look for some seashells. We can rent a lounge chair with an umbrella or bean bag there. If we had never surfed before, there is lots of group of people offered surf class for 200K Rupiahs for two hours. They will take your picture while you surf and ready to purchase when the course was done.
Our villa is in the heart of Seminyak, so we only walk to the beach for about 10 minutes, sometimes we call uber too. There is also some souvenir store along the road to the beach. All kind of traditional Balinese Trinket you can imagine, you just need to bargain for the price there.
2. DMZ Museum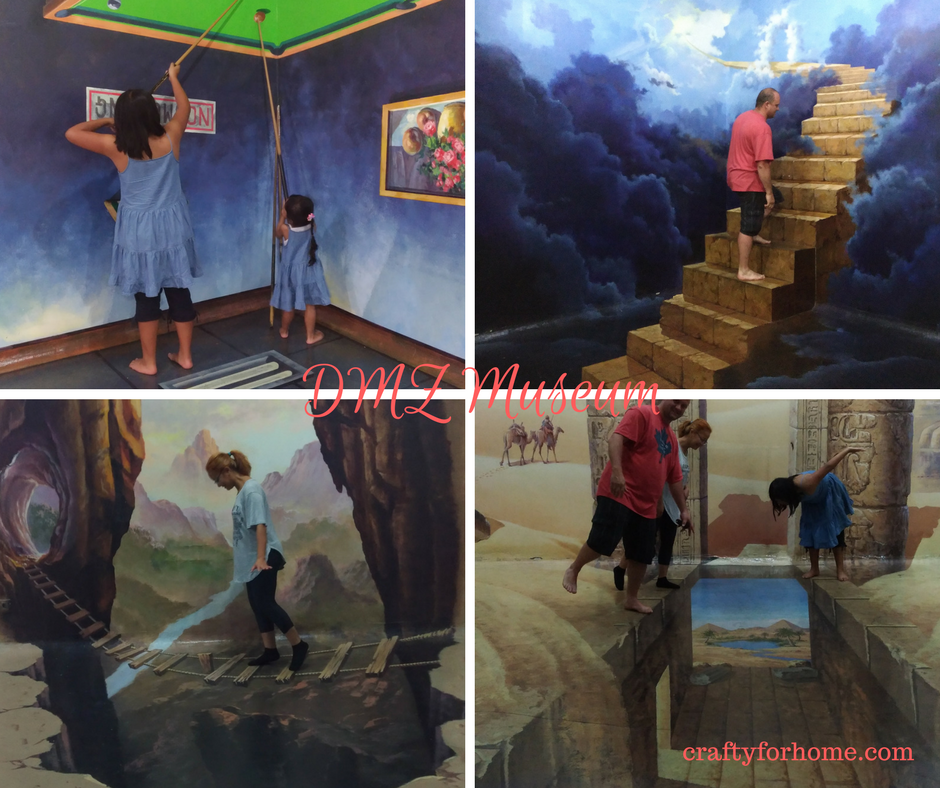 DMZ Museum is located in Legian, still very close to Seminyak, and also still very short walking distance from our villa. It is a popular 3D art museum, one of the best attraction in Legian, Bali. We can take some pictures in each art, and it appears a unique picture like you are inside the art itself. From the temple architecture, Egyptian pyramids, underwater views, movie themes, panoramic view and all kind of beautiful art you can think off.
3. Barong and Kris Dance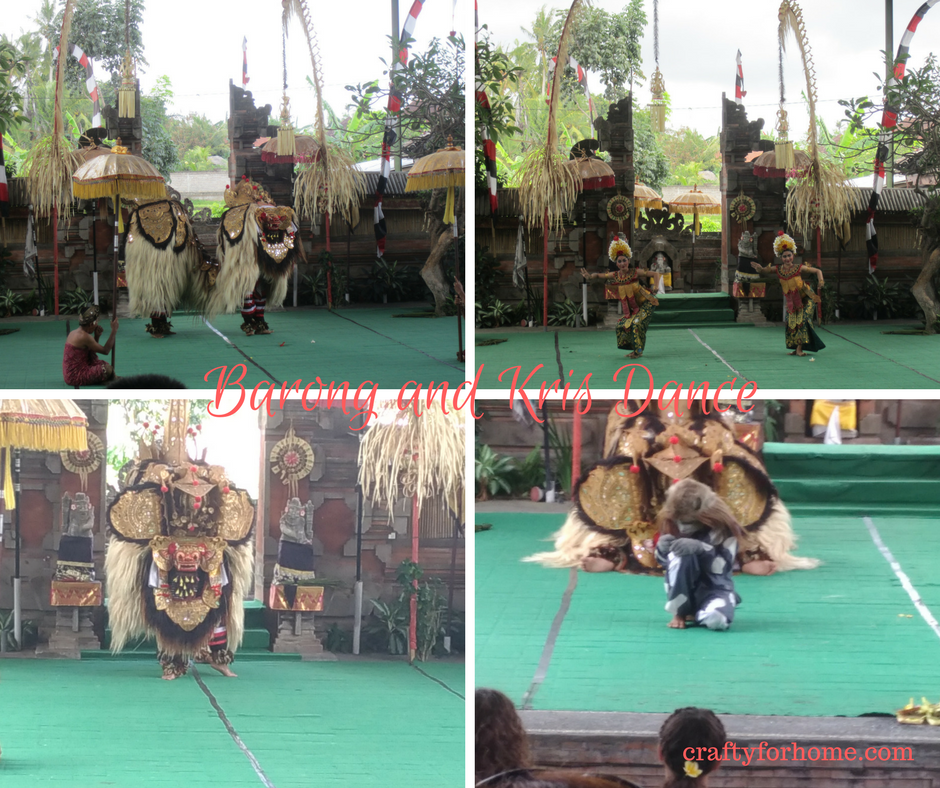 We went to Ubud for some specific trip arrange by our driver, first, we stop by to watch traditional Balinese dance, Barong and Kris Dance, performed by the local cultural organization for about an hour, the dance is about the battle between good and evil spirit. We can take a picture with the Balinese dancer or the Barong.
4. Puseh Batuan Temple, Sukawati, Gianyar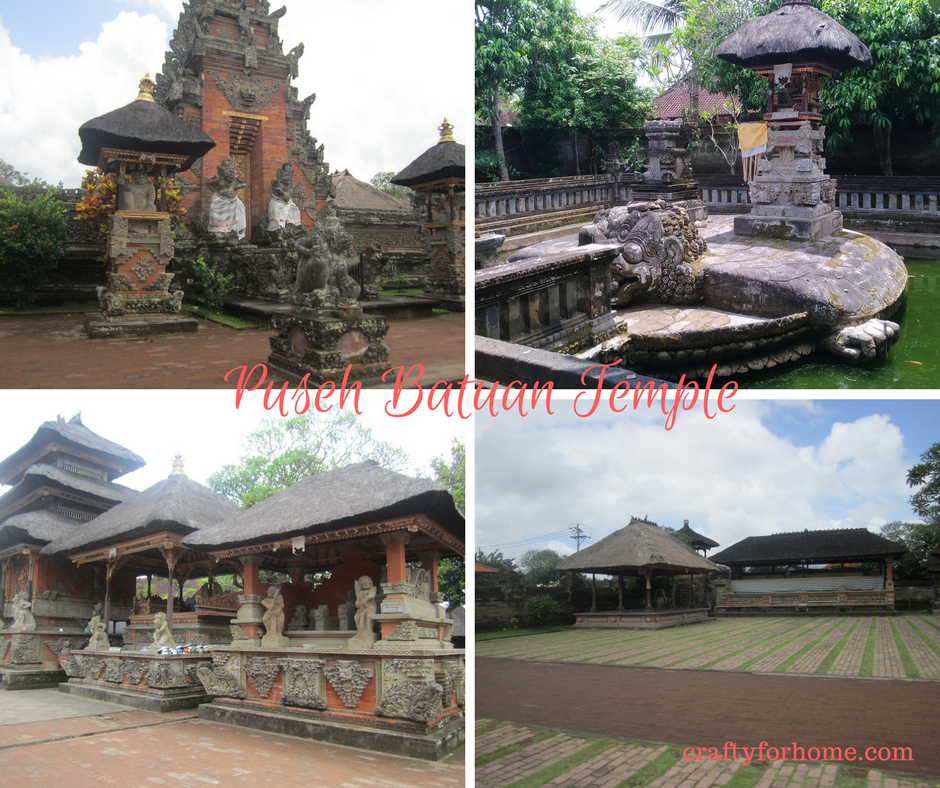 Once the dance finish, we continue to visit Puseh Batuan Temple in Gianyar. To respect the sacred place and the tradition, we required to wear Balinese sarong, it is a kind of piece of fabric wrap around our hip. We allowed to take pictures around the temples.
5. Monkey Forest Ubud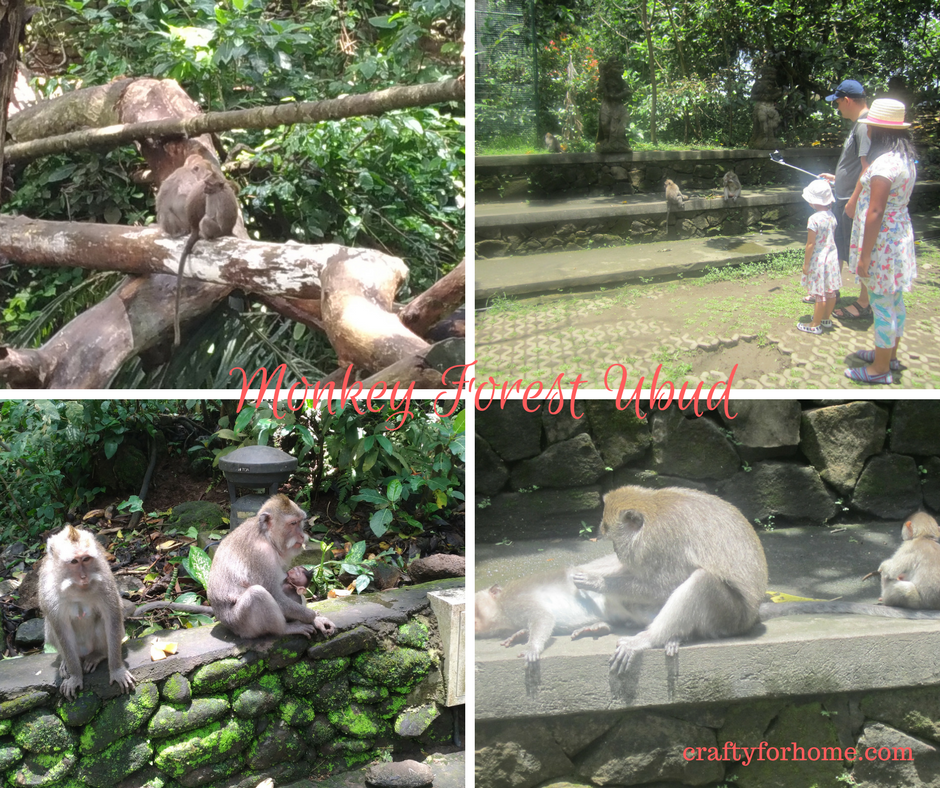 Around noon, we went to visit the Monkey Forest Ubud where the place for tourist attraction, important spiritual and economic of local people, also monkey conservatory, that will allow various research institution from around the world to research about the monkey and their behavior. The conservatory has three temples:
The Main Temple
Beji Temple
Prajapati Temple
The Monkey Forest Ubud has about 700 monkeys and 186 species of trees. We are not allowed to feed the monkey, but we allow to give them banana purchased there for 20K Rupiahs.
Make sure all backpack zippered shut, as the monkey sometimes can approach you and climb over you to check the backpack.
6. Kemenuh Butterfly Park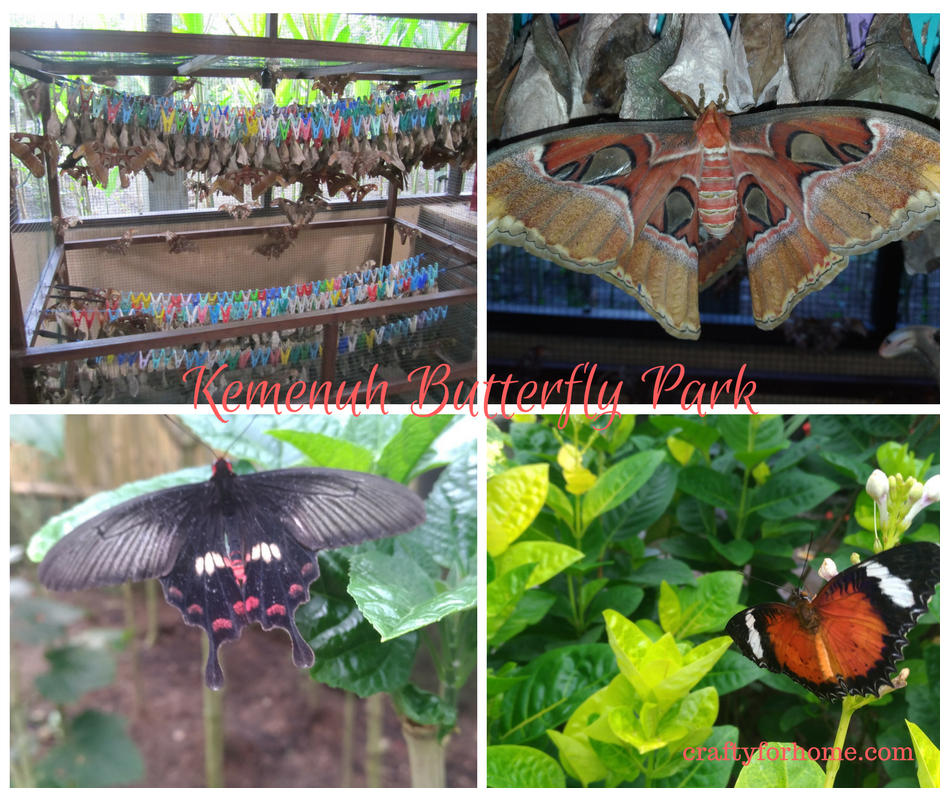 We continue the trip by visit Kemenuh Butterfly Park in Gianyar. One of my kid's favorite place to visit. It is only 10 minutes drive from Ubud. This place is for attraction, conservatory, and education. There are hundreds of butterfly species, we can see the pupa stage in the special room for it and observe how the butterfly emerge from the pupa itself. It was very interesting to see their metamorphosis process.
7. Waterbom Bali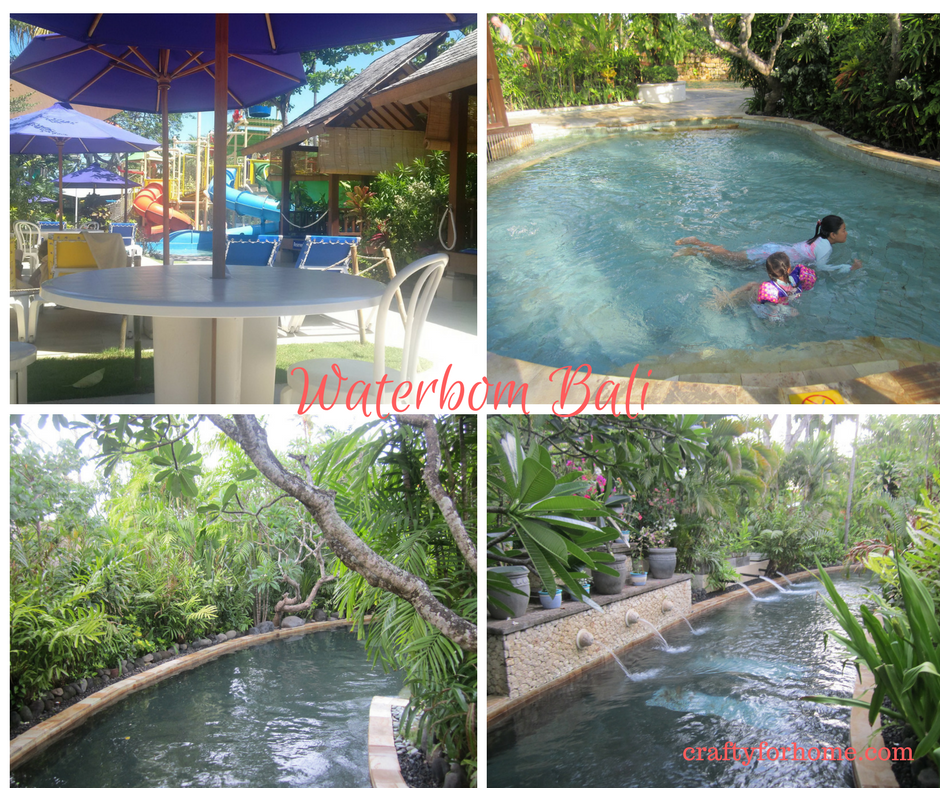 We went to Waterbom Bali located in Kuta just about 20 minutes drive from Seminyak, it is the number 1 water park in Asia. The facility is outside with clean tropical garden and lots of water slide from the simple one for kids to the extreme one if you dare enough to try the ride. There are lots of gazebo with safety box to rent but lounge chair is free. We enjoy the Funtastic, Lazy River, and Phyton.
My favorite one is the Lazy River that we ride the tube then float on the man-made river surrounding the lush tropical garden. My little one's favorite is the Phyton that four of us ride a tube then slide down to the pool.
If you don't feel like to do the ride, then just swim in the pool or if you go with little kids then just play in the splash park or Funtastic. Some people use the waterproofed plastic sleeve for the phone but if you preferred to just leave the camera and phone in the safety box or locker, there are some employee can take a picture of us while we are on ride ready to purchase on the way out of the facility. There is also some restaurant served Asian and International food.
8. Tanjung Benoa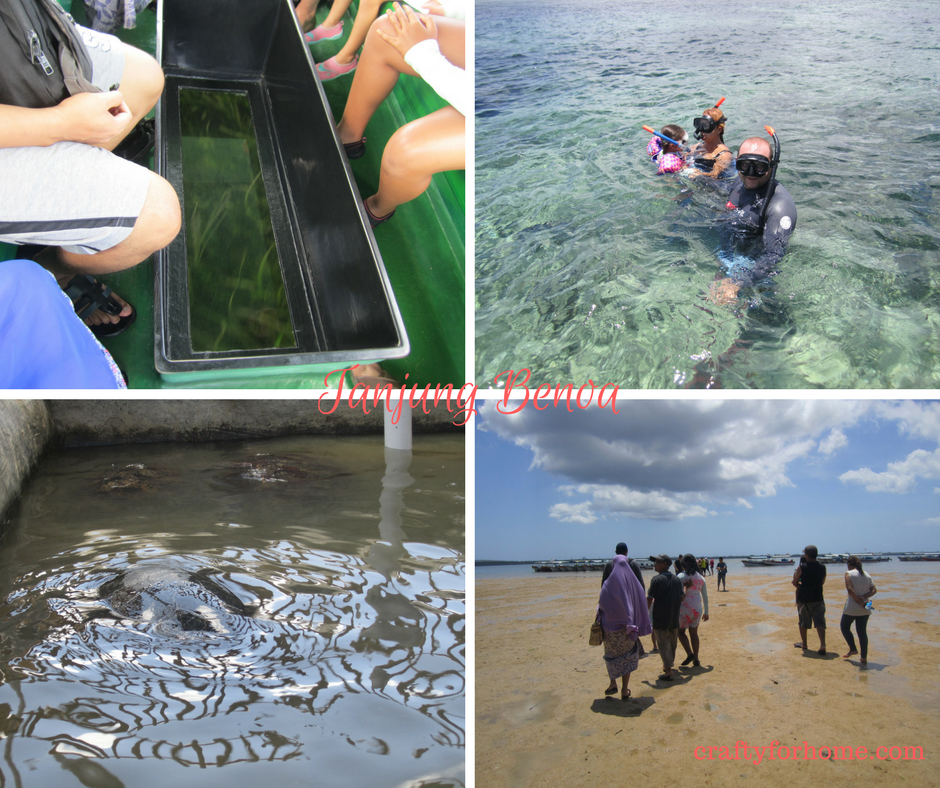 We went to Tanjung Benoa, to ride the glass bottom boat to the Turtle Island. Our driver took us to the local host that give us better price with the local charge. Don't expect too much on this one, the boat was only for nine of us, but the glass bottom was only 3 feet long by 1.5 feet wide, sometimes we can see fish but mostly seaweed. I was expecting the glass bottom is bigger size. The guide took us to the snorkeling area and give us some bread on the plastic to feed the fish, maybe to attract the fish there. I am not sure if it safe for the fish or not. Lucky us, he took us to the nice coral reef with lots of fish, we also see a sea urchin, an eel, lots of colorful fish with different size without feed them processed white bread. We spent about one hour and a half there and continue to Turtle Island. For what I understood, this is not an island, it is more like a facility by the beach for turtle conservatory and some other local animal like bat, snake, wild cat, birds. The turtle look distressed kept in the enclosed muddy puddle water. Tourist is allowed to pet or lifts the turtle up for a picture session. Baby turtles are kept in the small tank, some other animals are kept in the small cage, and tourist is allowed to pet those poor animals but not the baby turtle. I am not sure if it something fun to see, my kids love those animals for sure especially the turtle, but the way the facility treat the animals there, I feel sorry for those animals. I talked with one of the facility guides there, he said they will keep the big turtle for maximum 6 months before they give the turtle tracker and let them go back to the ocean. They will continue doing research while the turtle is free in the ocean. Once the turtle back to the sea, then the facility will get the new turtle for another 6 months. I just hope all animal are doing fine with all the treat and their living environment there. So, from this trip the most fun we did was snorkeling, my almost five years old girl got her first experience to see real coral reef with colorful fish. She learns how to snorkel quick better than me that still struggle with it.
9. Uluwatu Temple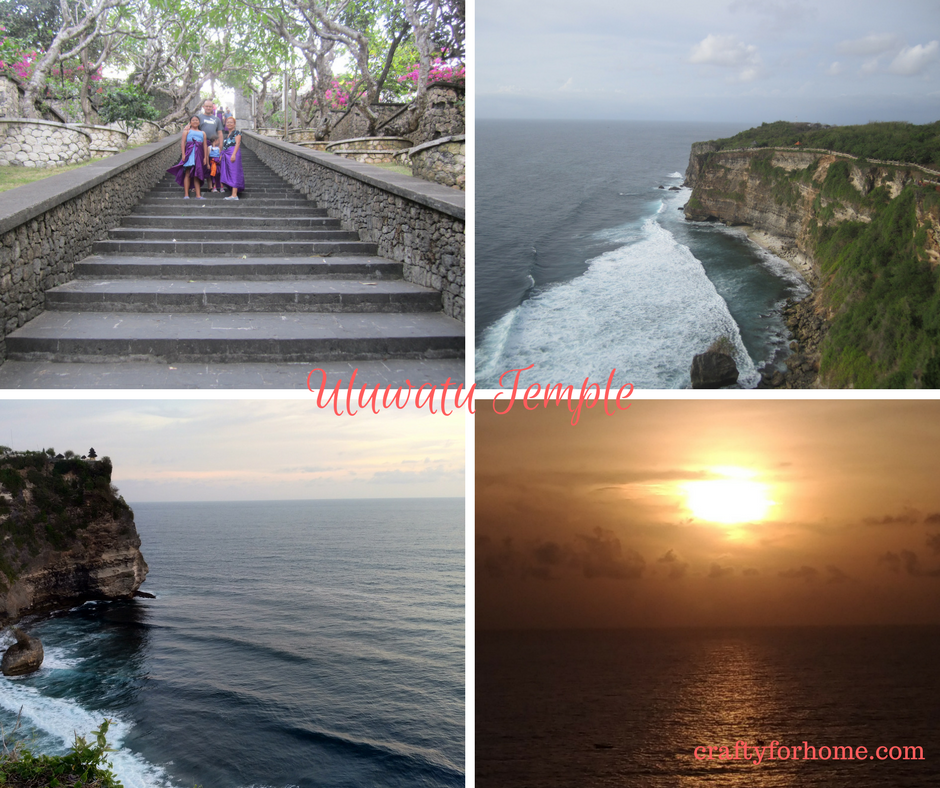 We left the villa at 2 pm, so we can get sunset view there. Uluwatu Temple is a sea temple built on top of approximately 70 meters high rock cliff overlooking the sea. For another ticket of 50K Rupiahs, we can watch the famous Balinese Kecak Dance. We skip the show, just waiting for the sunset instead. The only thing I am not comfortable here is the monkey, they are wild not like these in the Monkey Forest Ubud. The monkey at Uluwatu Temple like to snatch people belonging, we got warned to keep all belonging on bag out of sight, they like to snatch glasses, hat, bag, slipper, jewelry for trade with a little snack that we can purchase there. I thought it was not nice at all for this behavior, it is scary how if this monkey scratch people face, that would be one awful experience. Lucky us, they don't bother to us or try to approach us. I mostly avoid them by not looked at them straight.
The sunset was beautiful, we can't get enough picture about it.
10. Jimbaran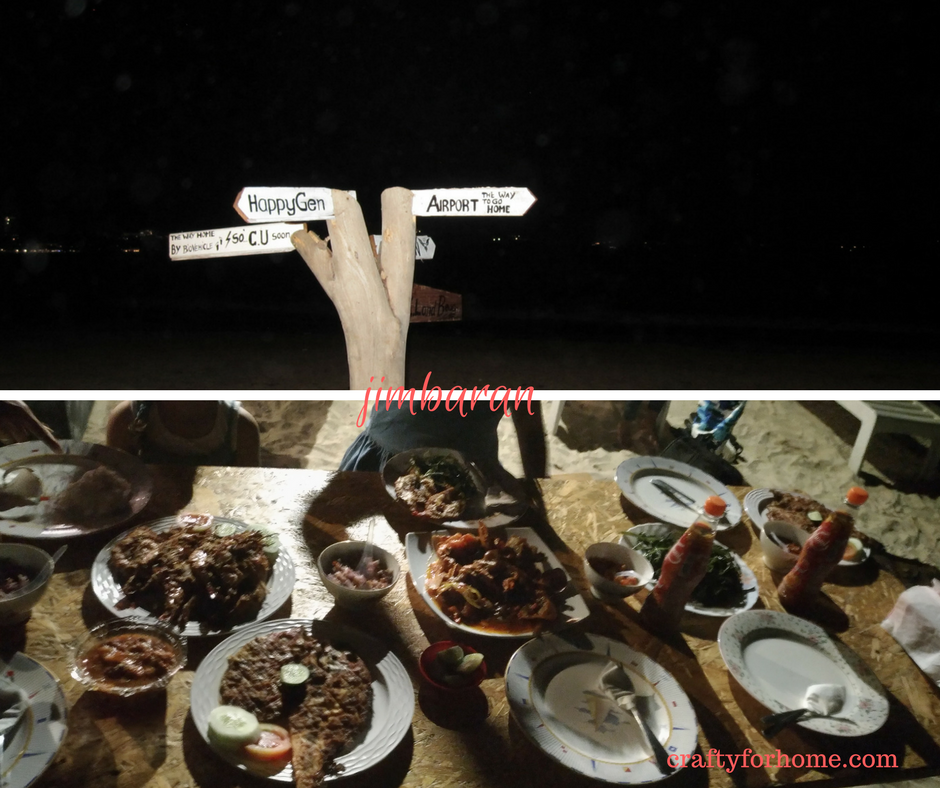 Catching sunset while having seafood dinner? Sounds good, right? We can choose which restaurant or cafe we would like to go there from the modern building type to the unique traditional one, all look good. We went to the unique one with the sandy beach as the floor with only a few tables there, the cafe called Happy Gen, we got to pick the seafood we want, fresh catch of the day from red snappers, big prawns, crab or calamari, they cook it with Balinese spices.
If we didn't have a specific trip, we just enjoy our time at the villa or walk to the beach, help the kids find the seashell. We cook at the villa for breakfast or brunch sometime, and for dinner, we order to deliver to our villa or explore the variety of local restaurants there in Seminyak area within short walking distance or call uber to drive us to our favorite restaurant in Kuta.
After two weeks, our stay there come to end, we went back home with another 18 hours travel time with just couple hours layover. I would like to go back to Bali again next time, there are still so many places I would like to see.