If you have some colorful crafting paper, you might want to try making the paper garland. You can use the stock card paper or scrapbooks paper, whichever you like the most. I happen to have crafting paper, the kids use it a lot for making origami, collage, or painting.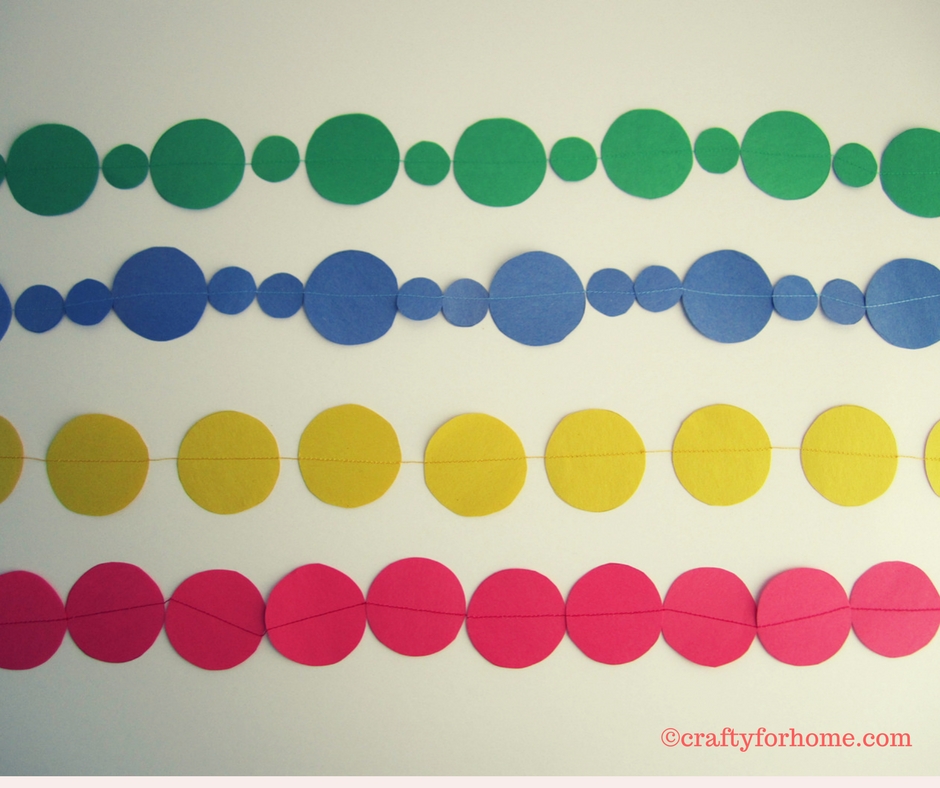 The proses to make this garland is quick and simple with very few tools to use. If you have hole puncher would be nice, so you don't have to cut it with scissors. But I only use glass shot for bigger circle, and icing pipe for a smaller circle then cut it. To make it quick, I use the sewing machine on straight stitch to thread the paper garland. But you can do hand stitch or glue it with the string if you preferred.
Because I don't use a hole puncher, here is what I use to make the paper garland: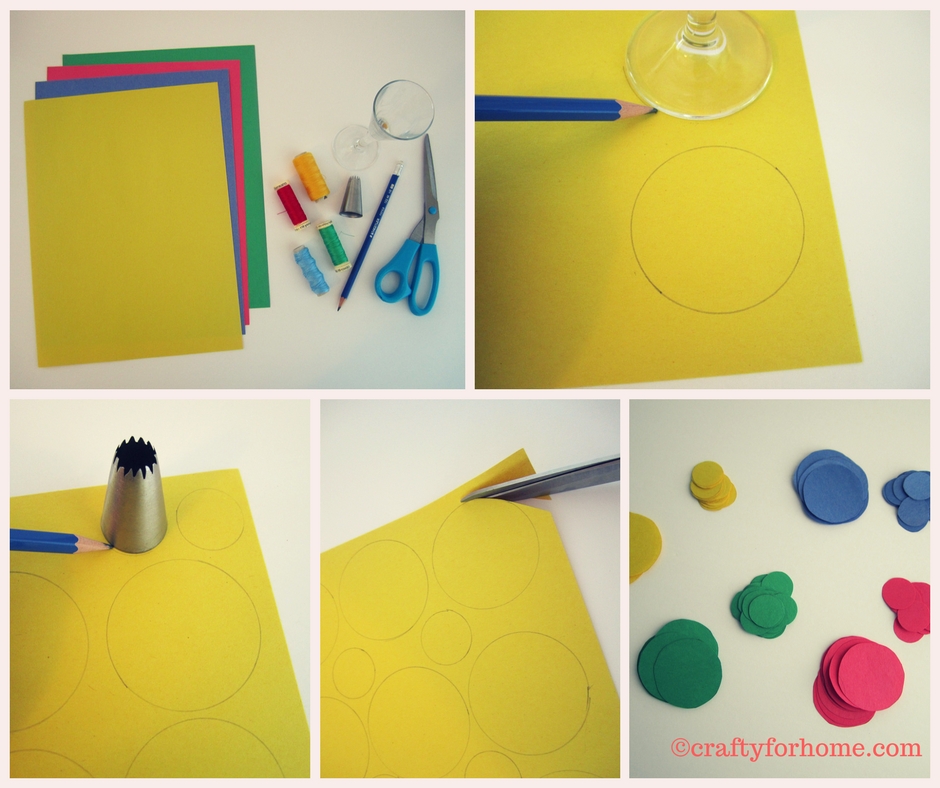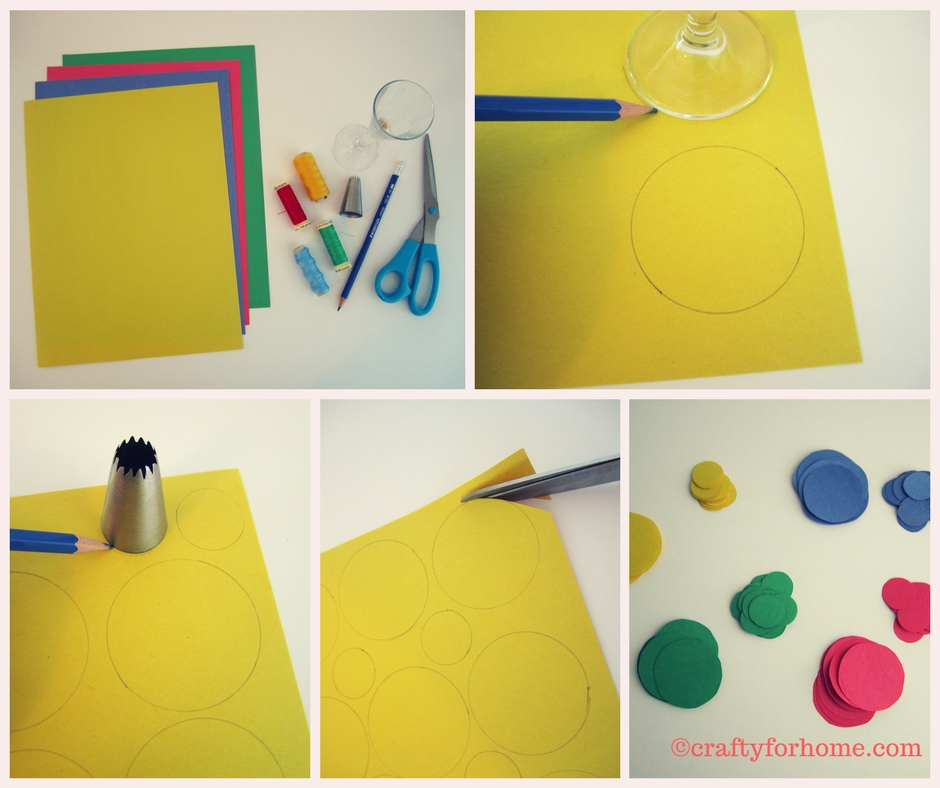 Crafting paper, card stock, or scrapbooks paper
Scissors
Any circle object like drinking glass, ramekins bowl, or donut cutter
Pencil
Sewing machine with matching thread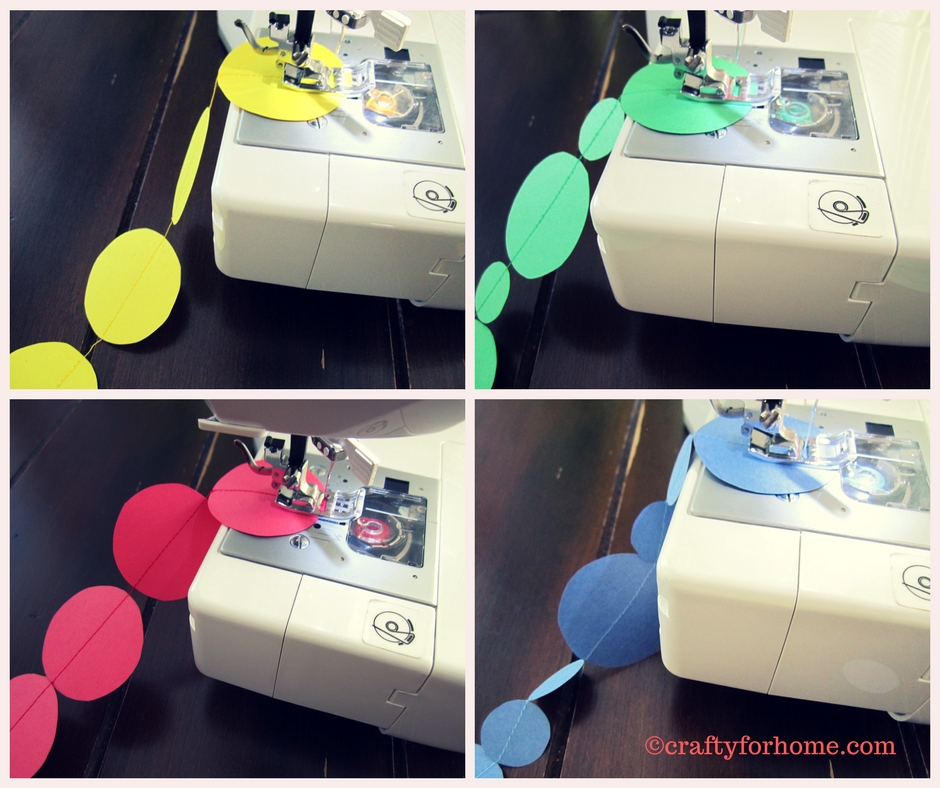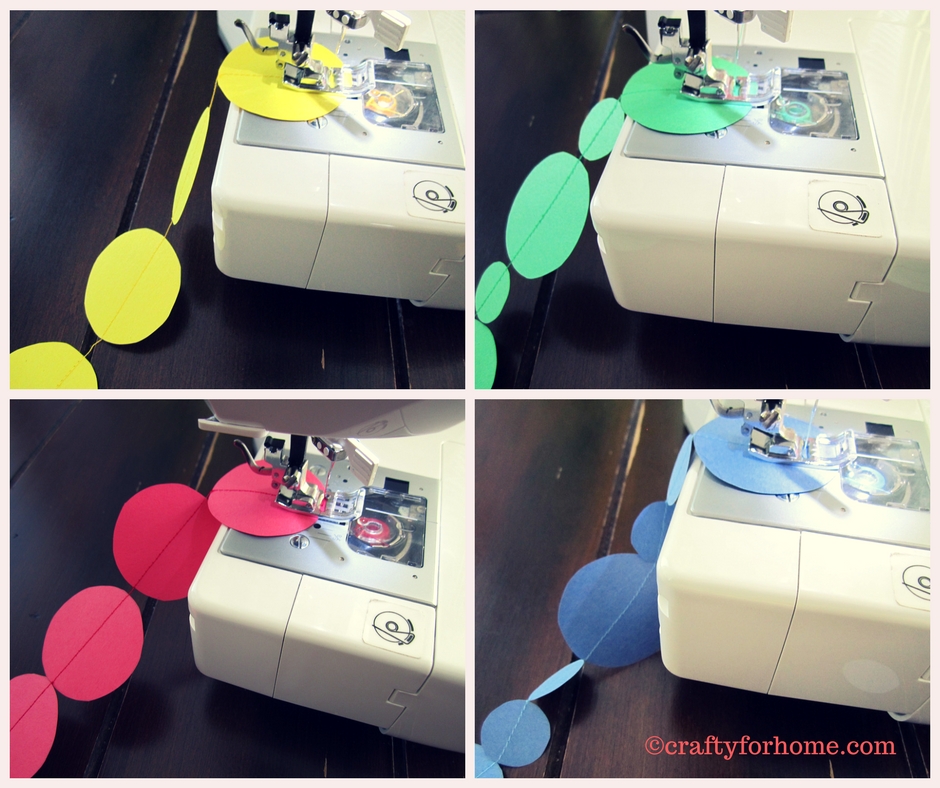 There are ways to use the paper garland. Here I give you samples how to use it: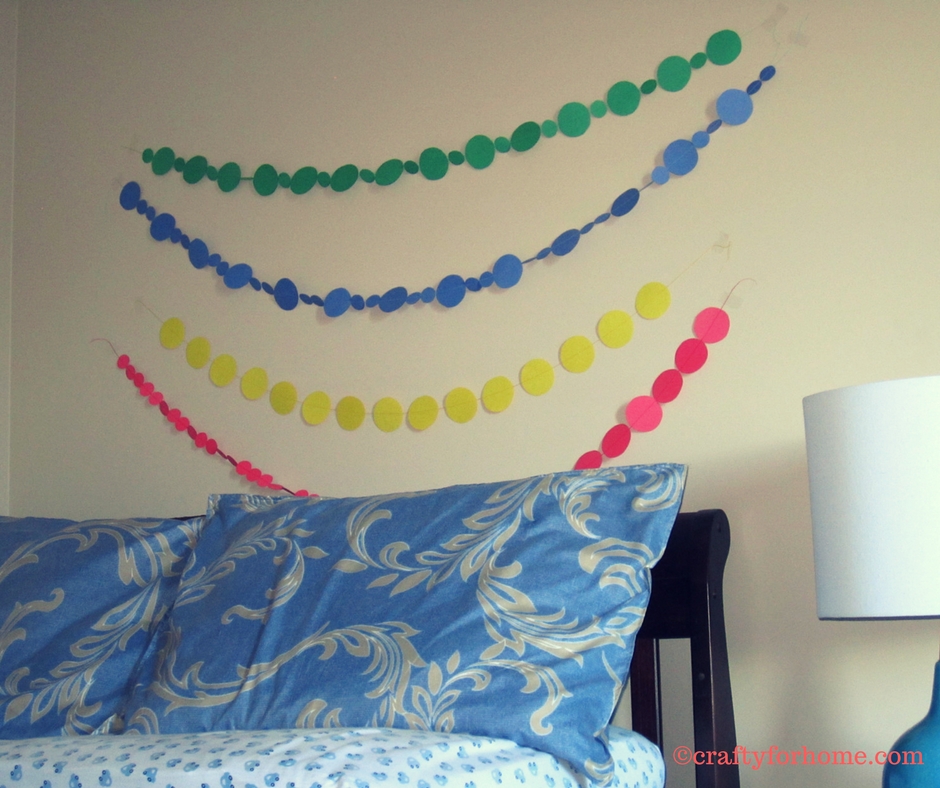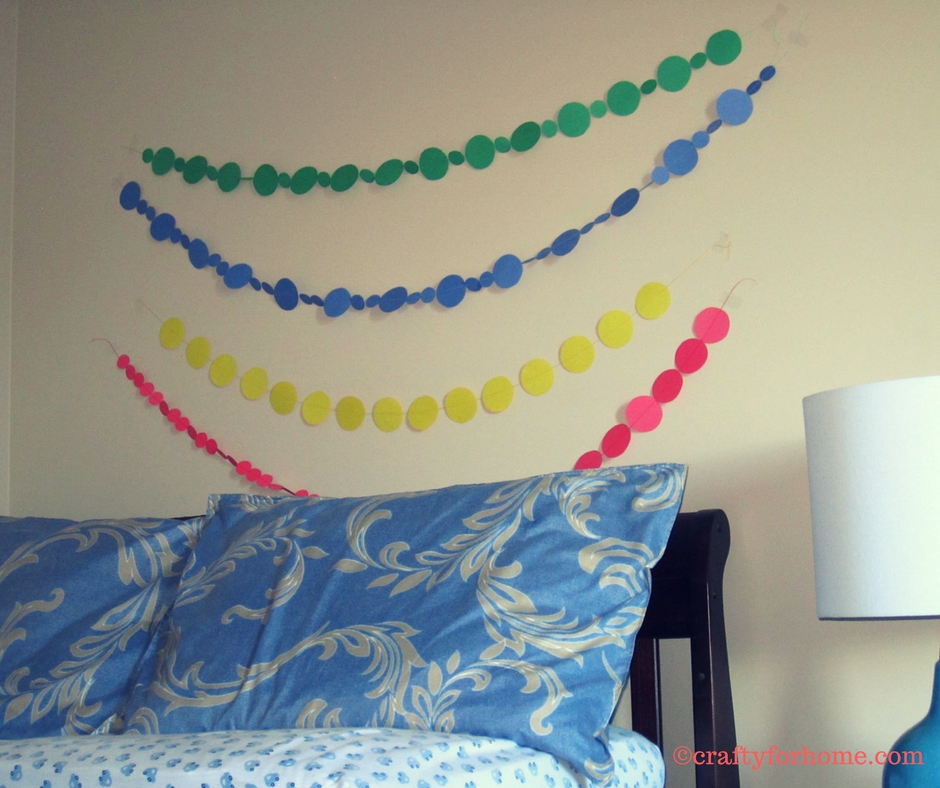 Use the colour theme to coordinate with the bedroom decor. Here I just hang the garland on the headboard wall. If you using tape like I did here, make sure the tape won't peel off the paint when you remove it. It is a pretty simple addition to kids bedroom decor and very cute one.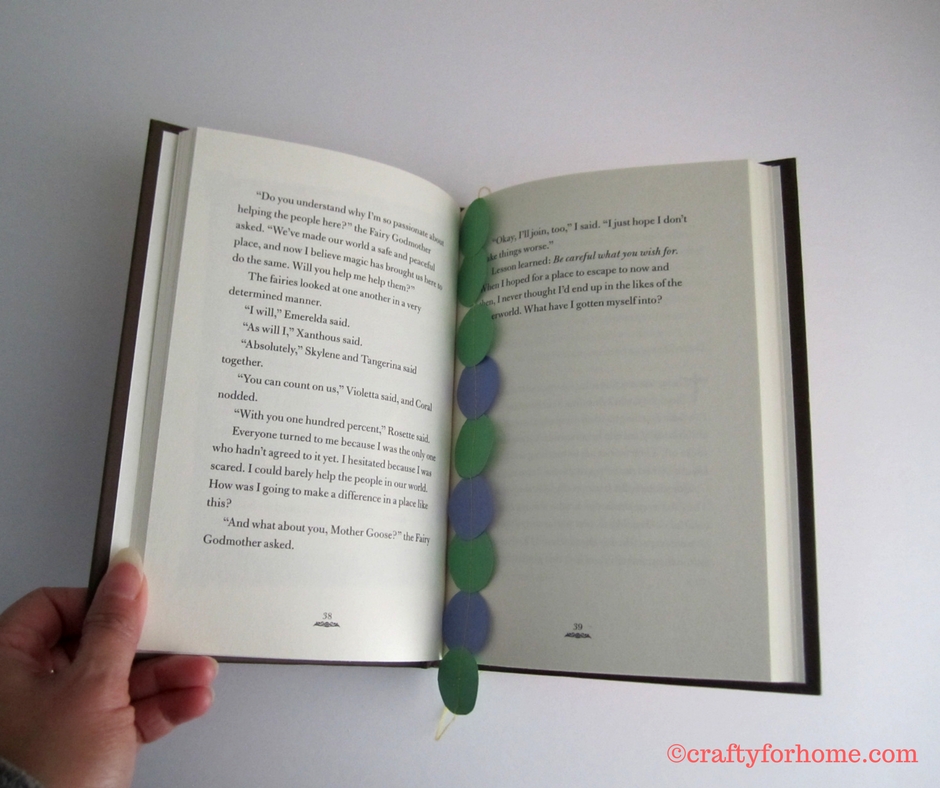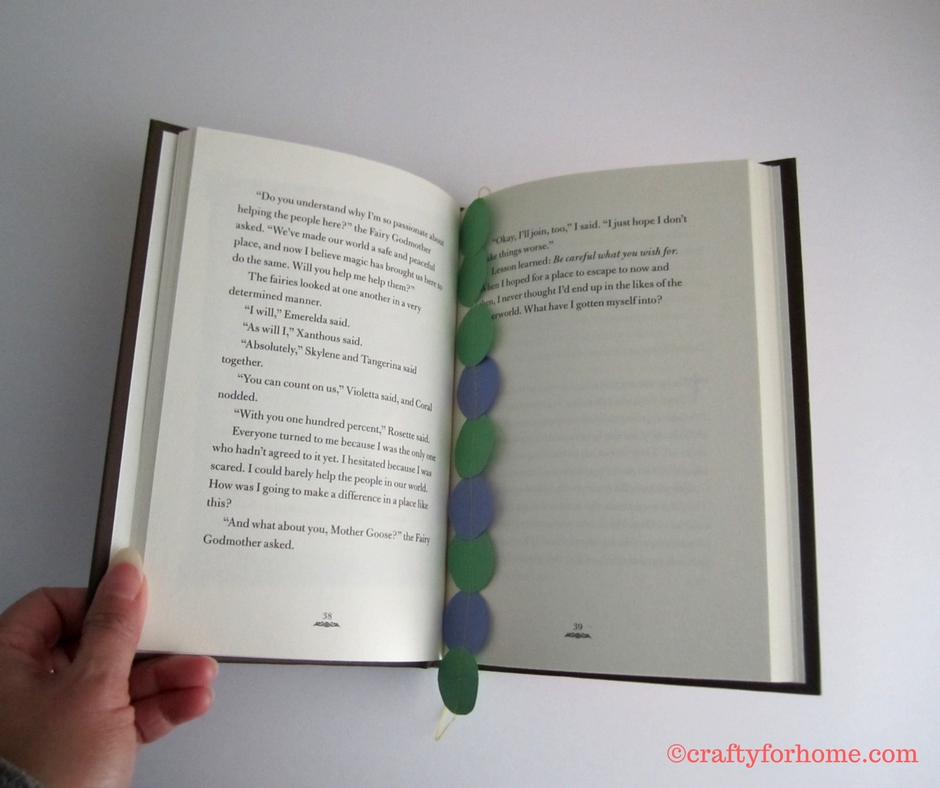 If you like to read books, not one or two but a lot of books, you must find that using bookmark help a lot. I sometimes forgot which page I was reading before I went to the kitchen to prepare dinner. Or maybe for a gift to somebody who loves read instead of buying ready-made bookmark, why don't make your own.
Christmas is coming, also somebody's birthday, graduation, wedding or baby shower. Instead of wrapping the gift using regular store-bought wrapping paper that chance will be same looking wrapping with other people gifts, why don't make your very own gift wrapping idea. To make the decoration stand out, please use the plain wrapping paper for the base. When you give the people you love with the gift, they will feel special and always remember your gift and how beautiful you decorated it.
If you like DIY decor, you will like how to incorporate paper garland into the party decor. Match the paper color with the party theme. I can imagine it will be cute using rainbow color for the unicorn theme birthday party, use yellow paper for the emoji birthday party, blue or pink paper for baby shower party, or white paper for the wedding.
Instead of using yarn or ribbon, use the paper garland for the dream catcher streamer. Make it look different from the usual dream catcher.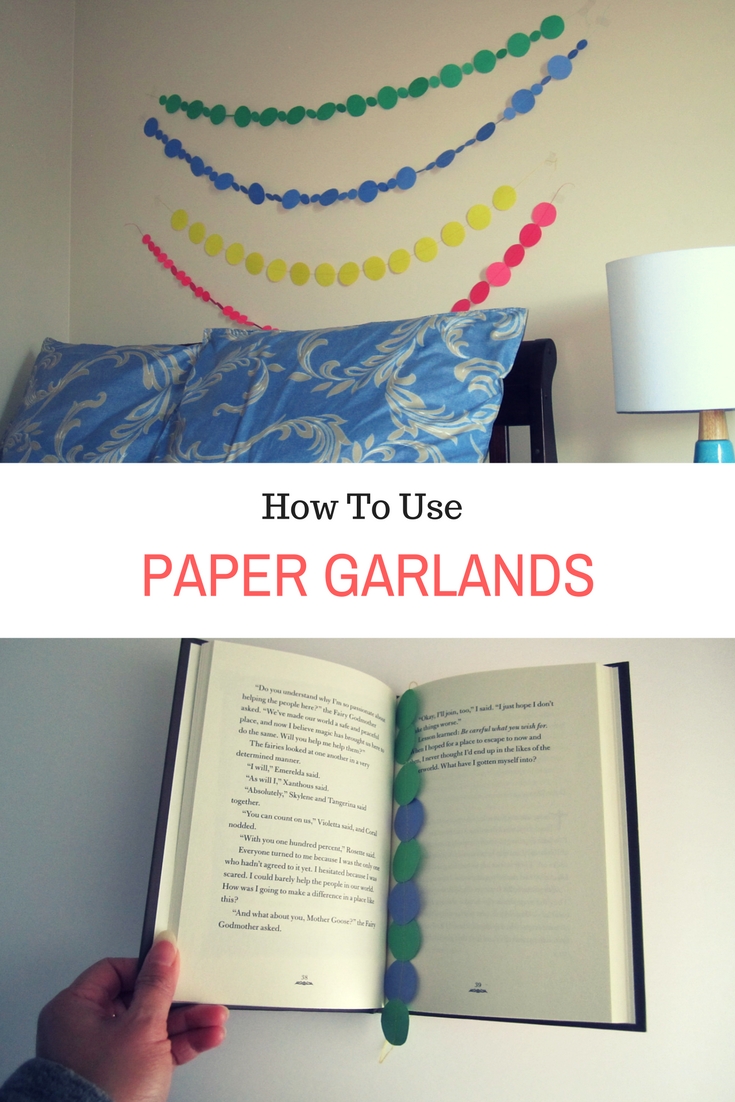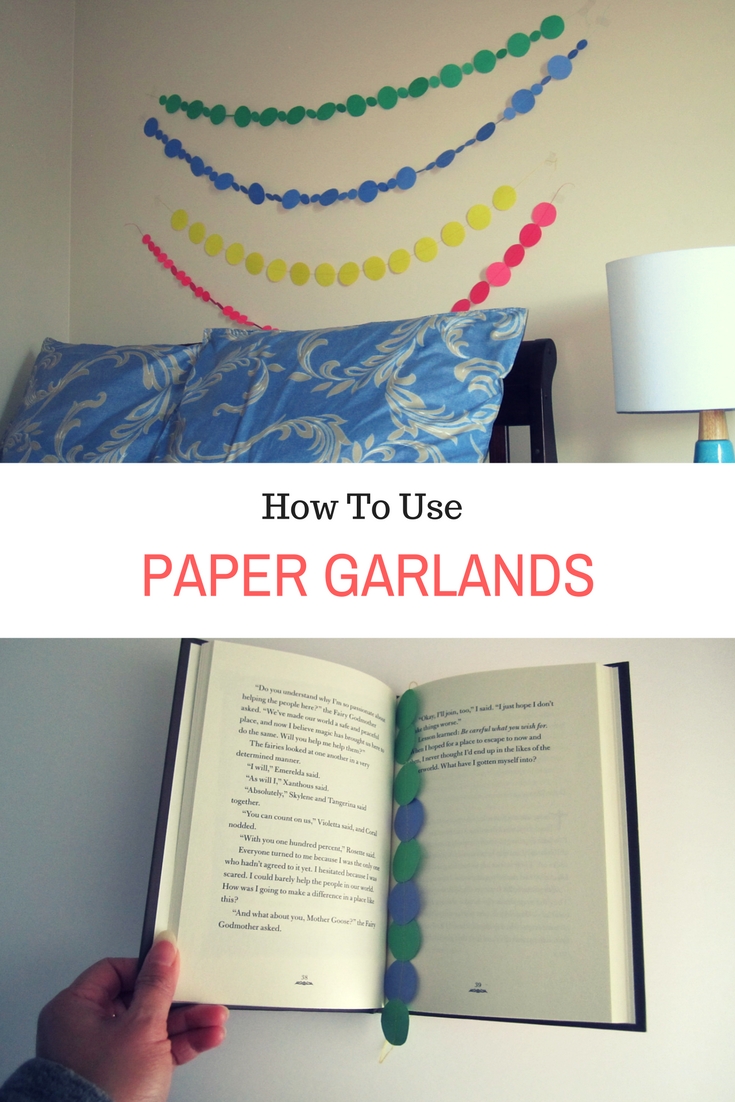 If you try these ideas or have any other idea how to use the paper garland, post the picture, write the comment and tag #craftyforhome on Instagram, and don't forget to pin it on Pinterest.