Easy dairy-free Turkey Veggies Croquette recipe by using leftover turkey and veggies filling for meal prep and suitable for a freezer meal.
When we have too many leftover turkey meats, turn it into a different meal always a great idea. One of our favorites is this turkey veggies croquette. There are lots of croquette varieties with meat or cheese for filling. I used to make it with only vegetables for filling or mix it with the shredded cooked chicken breast, and shredded roasted turkey is perfect for this croquette.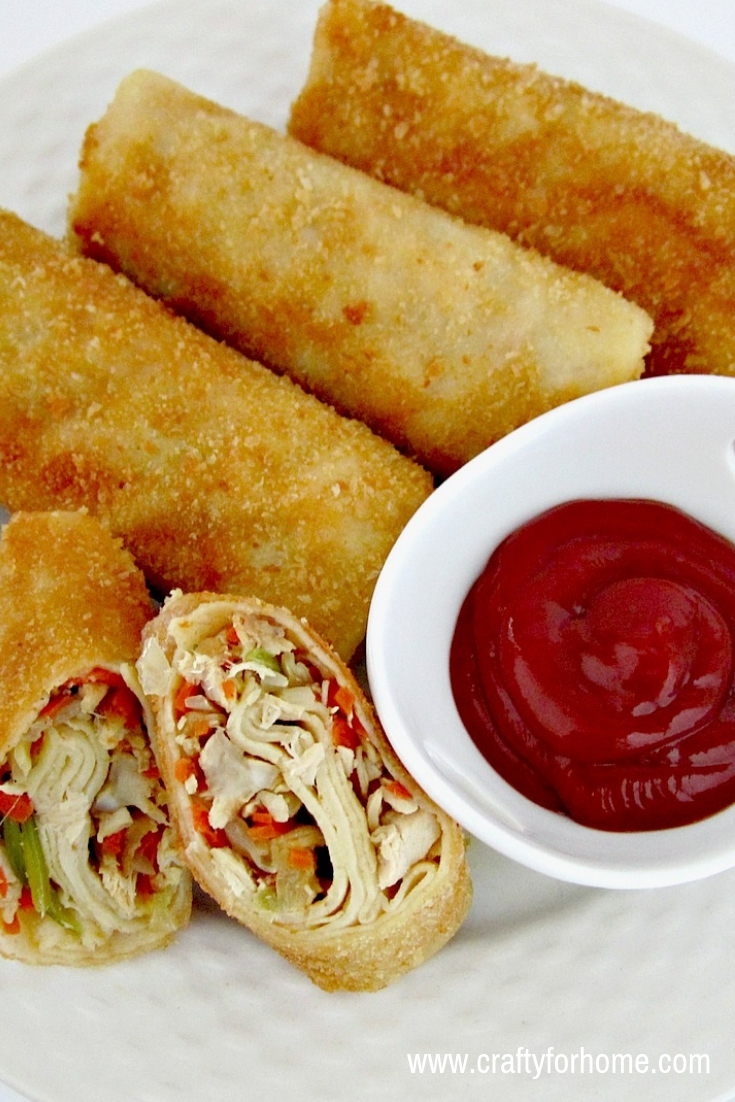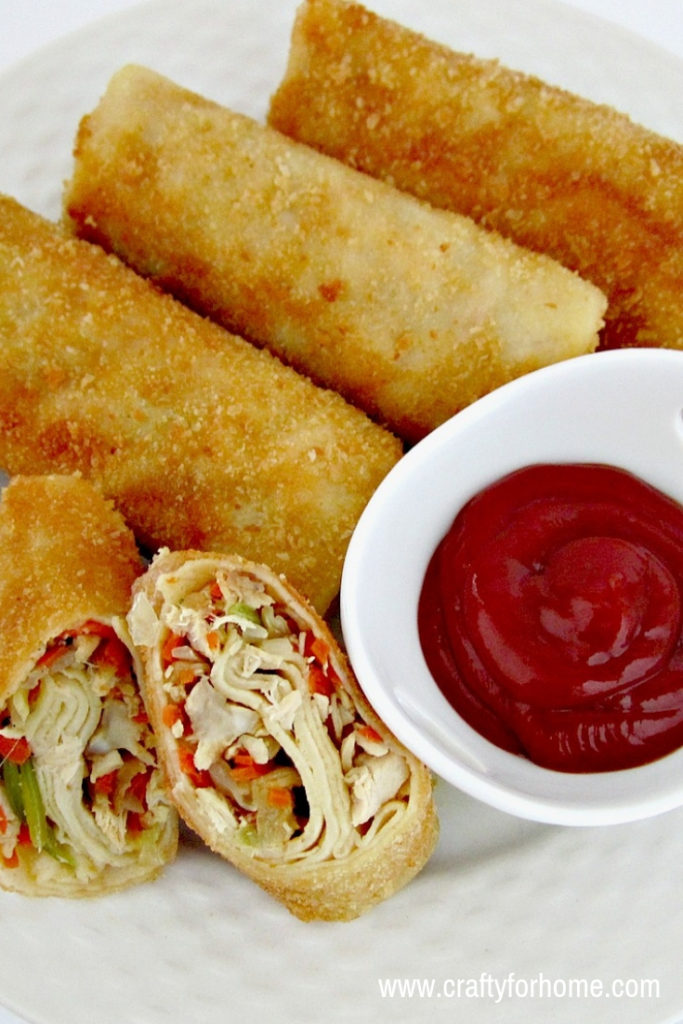 To make this croquette, it requires lots of time in the kitchen from preparing the crepes, chopping the vegetables, sauté the vegetables, roll the crepes then fry it. But if you have proper planning ahead, you can prepare the crepe the day before, and keep it in the fridge. Or cook the veggies first then do everything else the next day.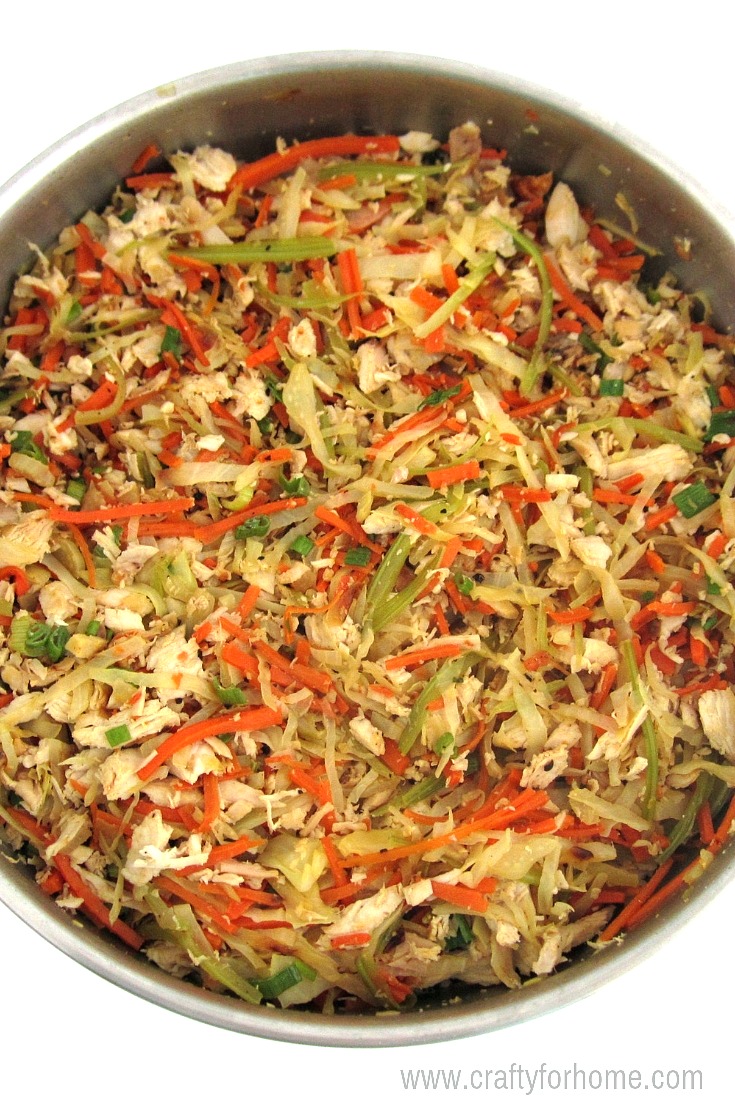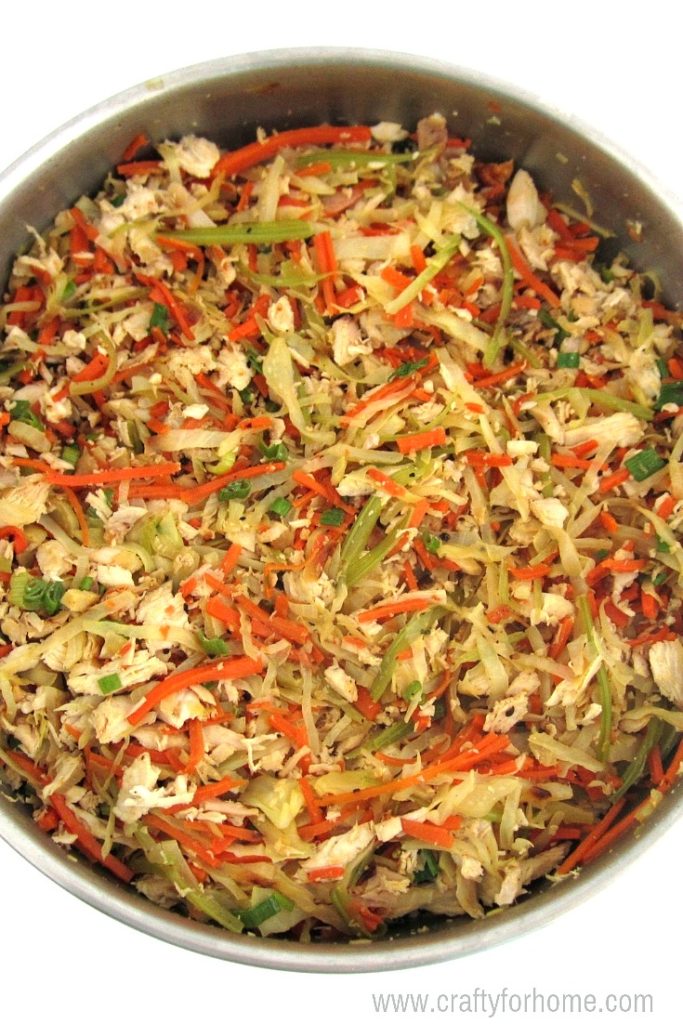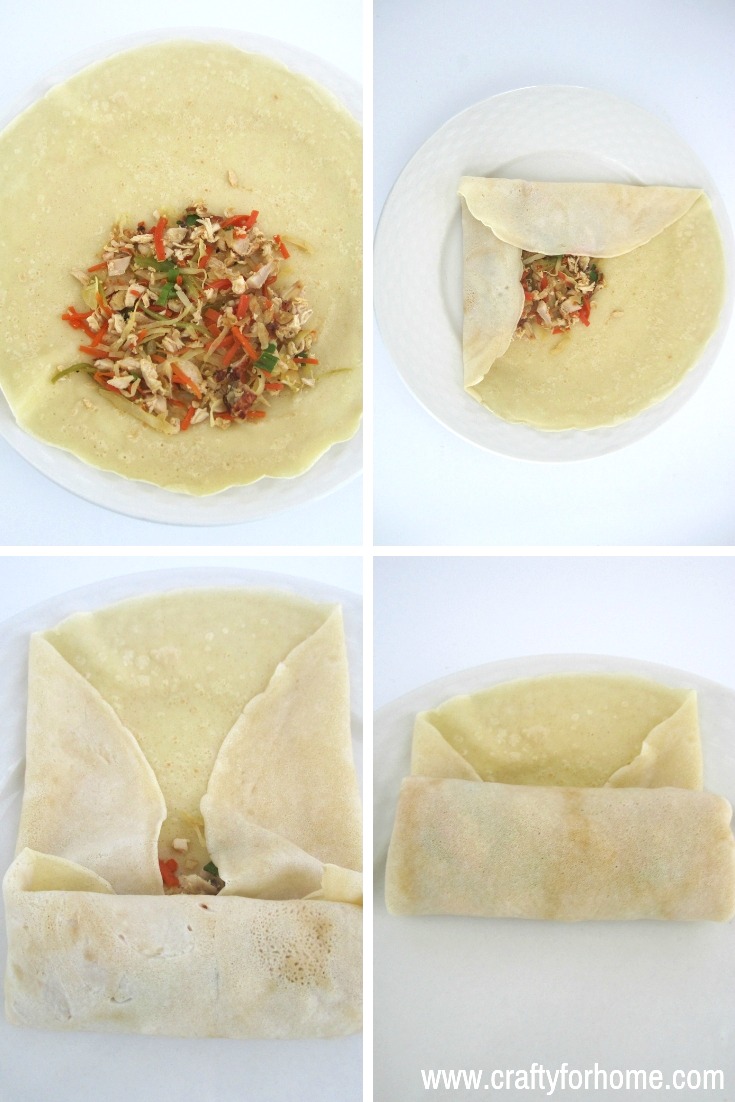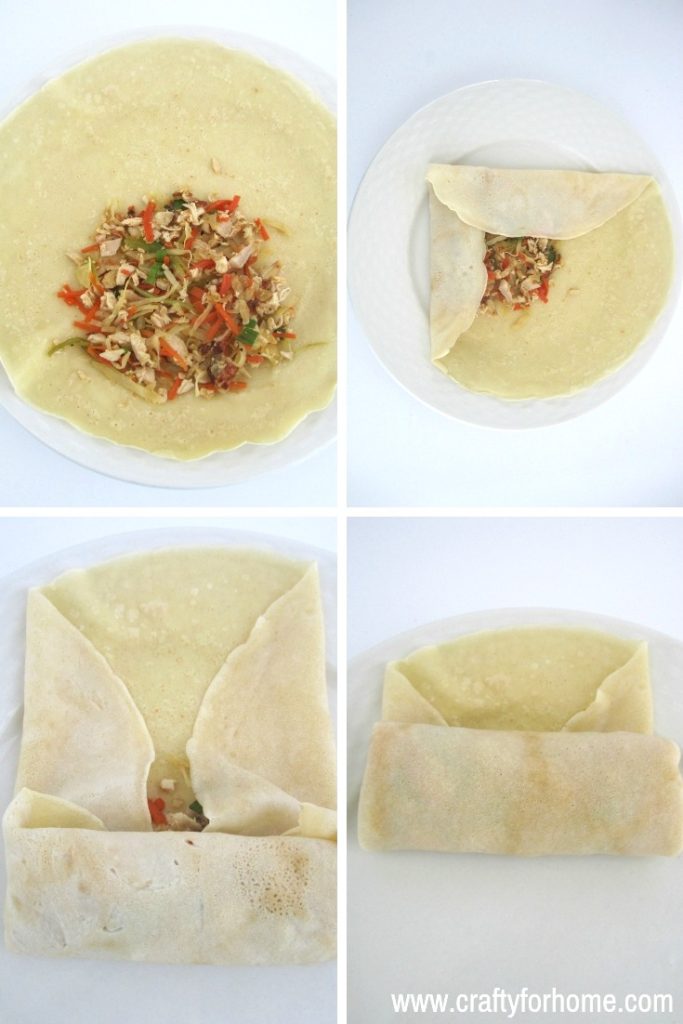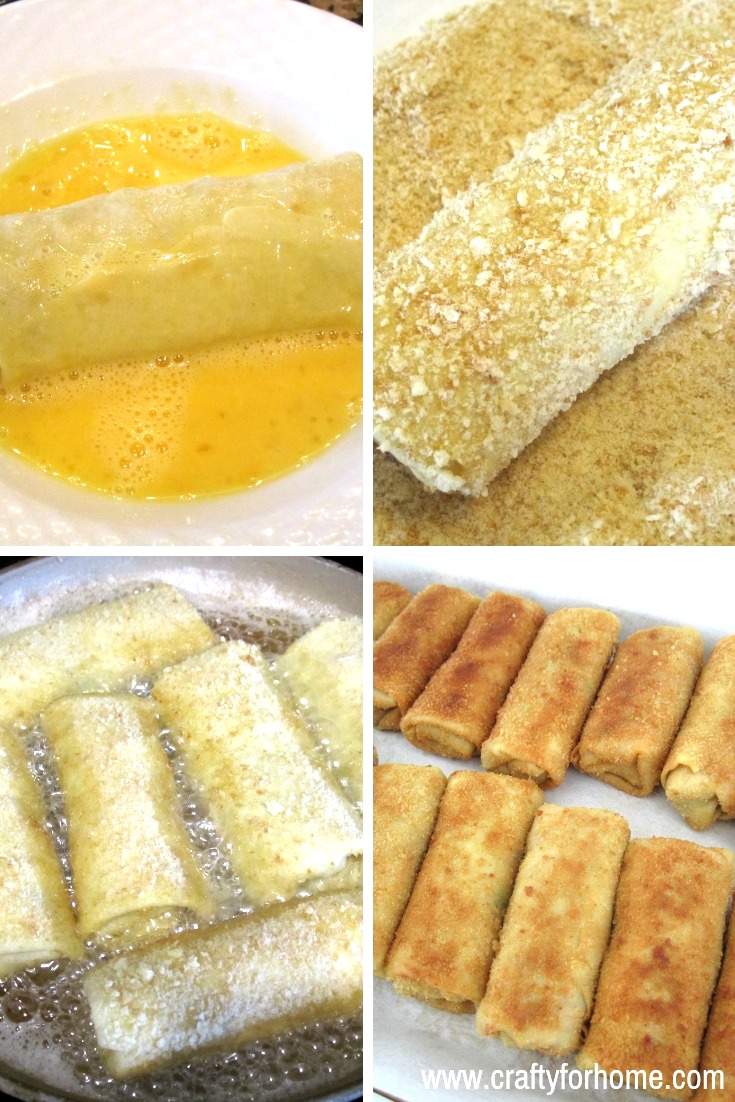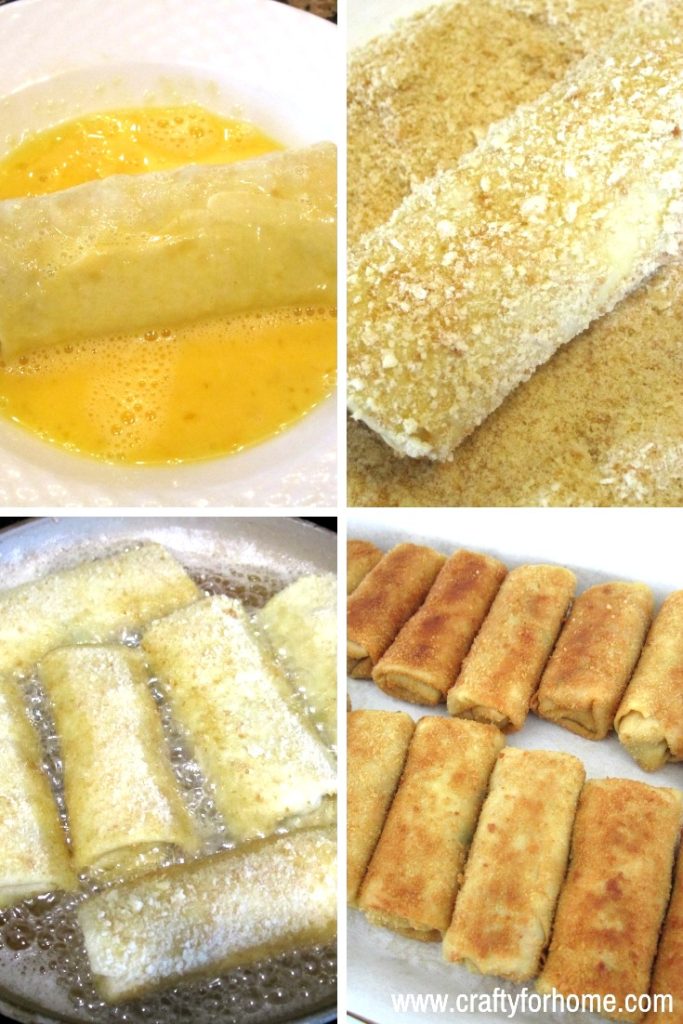 What I like about this Turkey Veggies Croquettes is great for grab and go meal, potluck party, meal to bring it for a picnic, perfect for the non-sandwich lunch box, and it freezes well.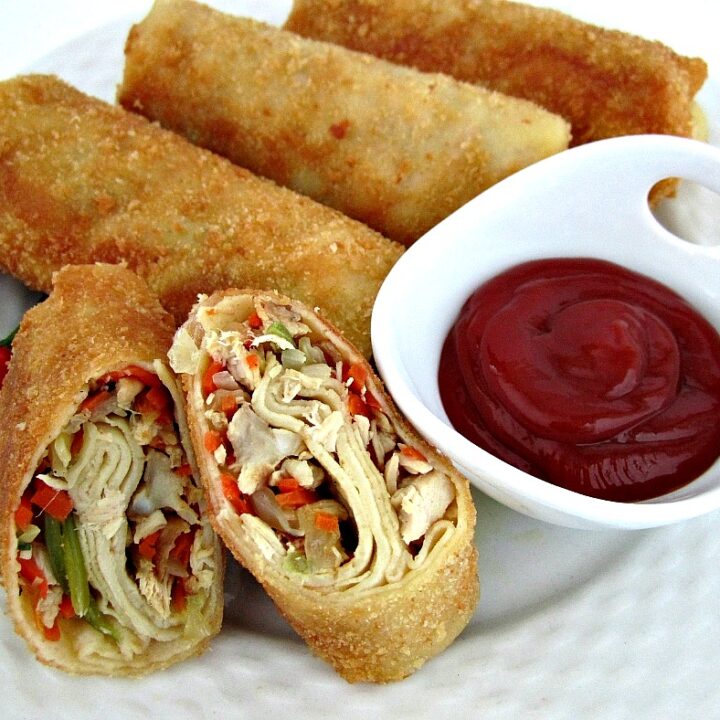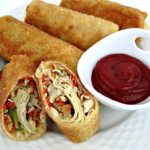 Turkey Veggies Croquettes
Cuisine:
American, Indonesian
Ingredients
For the crepes
1 can coconut milk

2 cups water

2 and 1/2 cup flour

5 egg

1 tsp sugar

1 tsp salt
For the filling
2 medium size carrot

cut into matchstick size, or shred it.

3 cups shredded white cabbage

3 stalk celery

1 bunch of green onion

slice thinly

1 small size yellow onion, minced

3 clove garlic, minced

2 tsp salt

Fresh cracked black pepper

2 tbsp cooking oil

3 cups shredded roasted turkey breast
For wrapping
3 eggs

2 cups breadcrumb

enough oil for shallow frying
Instructions
For the crepes. It makes 15 crepes with about 12 inches diameters wide.
In a mixing bowl, use an electric mixer, whisk the egg until light in color, add coconut milk, water, salt, and sugar, mix well.

Add flour, mix it until well blended. If there is some clump, just strain it to the other bowl.

Heat the crepe pan, or nonstick frying pan with half tsp of oil, or use cooking spray over medium heat.

Pour one soup ladle at a time of the crepe batter to the pan. Cook it for a minute then flip it, cook it for another minute. Use the spatula to transfer the crepe to a plate.

Repeat the process until all batter uses up.
For the filling
Add oil in the pan over medium heat, cook onion until soft, add carrot, celery, cabbage, garlic, stir-fry it until all veggies soft.


Add shredded turkey meat, salt, and pepper. Add the green onion. Set aside
To make croquette
Put a crepe on the plate, put 2 tbsp turkey veggies filling on the crepe.

Wrap the filling and roll the crepe like a burrito, put the croquette on the baking tray or another plate. Repeat it until all crepes and filling uses up, set aside.

In a bowl, whisk the eggs.

Prepare breadcrumb on another plate, you can add seasoning or herb on the breadcrumb.

Take one croquette, dip it on the whisked egg, then roll it on breadcrumb, set aside. Repeat it for all croquettes.

From this point, you can just put it in the fridge to fry it later on for supper or in the next day. Or freeze it, when you ready to enjoy it, thaw it in the fridge then fry it.

Heat oil enough for shallow frying on the pan over medium heat.

Fry the croquette for a minute until the egg coat gets light brown and crispy, then flip it, cook it for another minute until both sides get light brown and crispy.

Transfer it to a plate with paper towel on it to drain the excess oil.

Serve the croquette with ketchup or Thai chili sauce. I enjoy it with hot sauce and a bite or two of Thai chili. You can also serve it with salad
Recipe Notes
To make it ready within 1 hour, prepare the veggies filling or the crepe the day before. Then you can roll the croquette next day, that way you won't spend hours to make this meal.
Do you make this Turkey Veggies Croquette? Take a picture of your delicious cookies, hashtag #craftyforhome, or you can tag @craftyforhome on Instagram.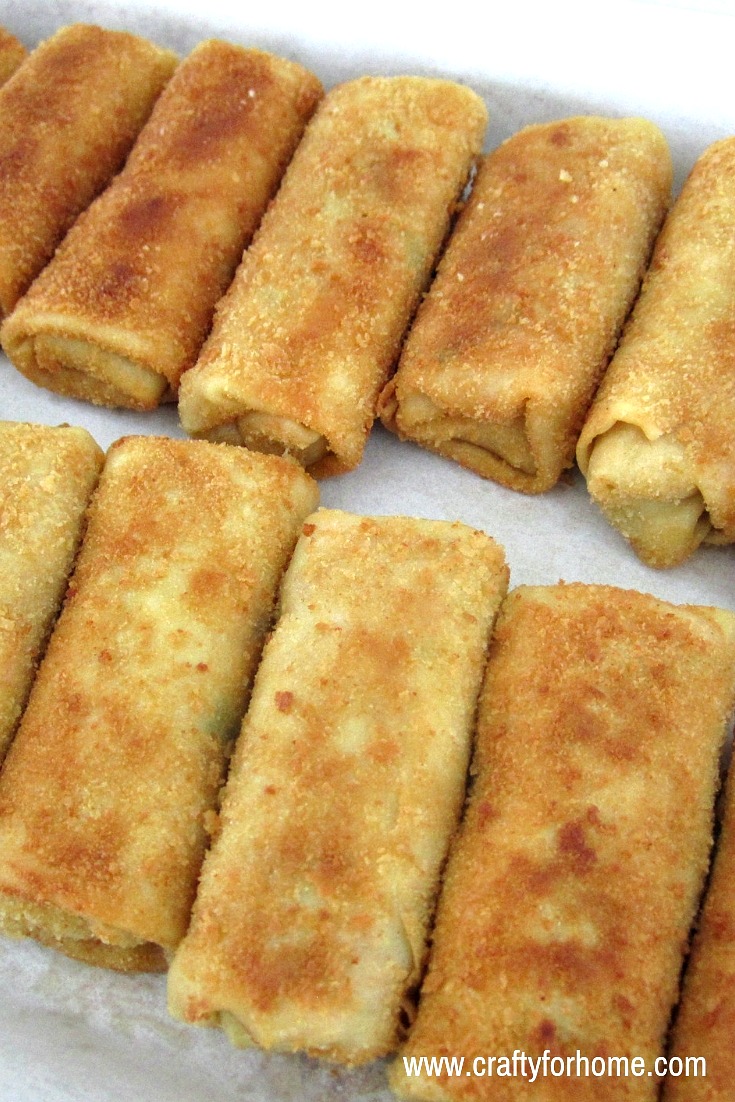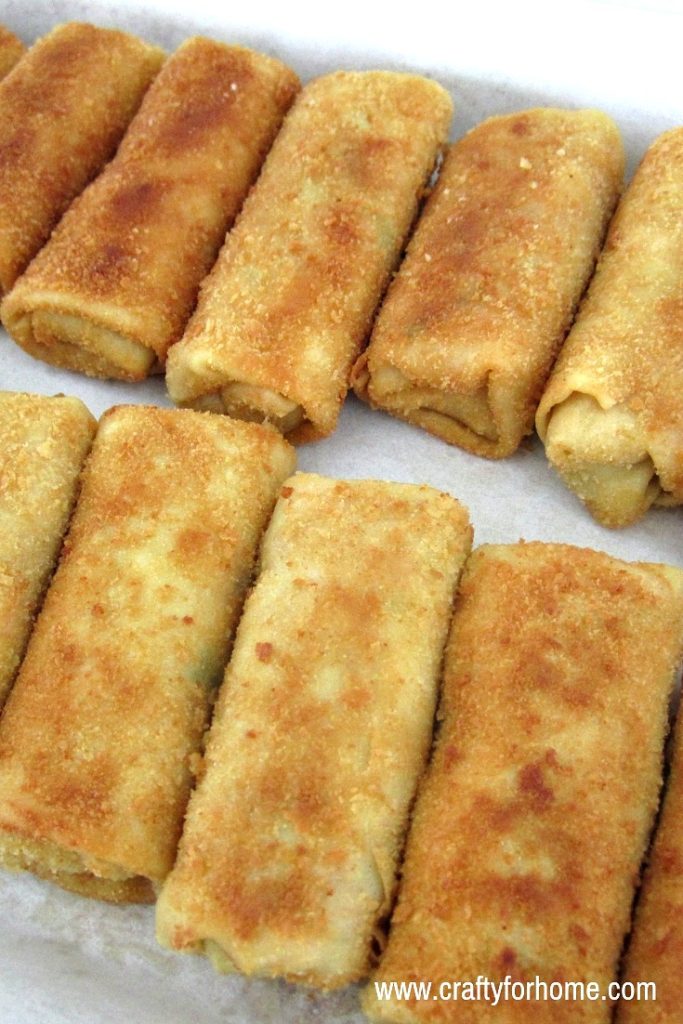 If you would like to freeze it before shallow frying, arrange the croquette on the baking sheet layered parchment paper. Put it in the freezer for an hour until the croquettes are frozen. Then put them in the freezer safe ziplock bag. Make a portion by putting some croquettes per pack instead of all croquettes in one big bag. This will make it easier for you to thaw the piece you need if you don't need them all at one time.
If you would like to freeze it after frying, leave it until completely cool first, then just put the croquette in the freezer safe ziplock bag, then freeze it. Put it in the oven for 400° F for 5-10 minutes to warm it up.
Looking for more leftover turkey recipe then try this Baked Rice With Leftover Turkey.
Pin it to save it for later!