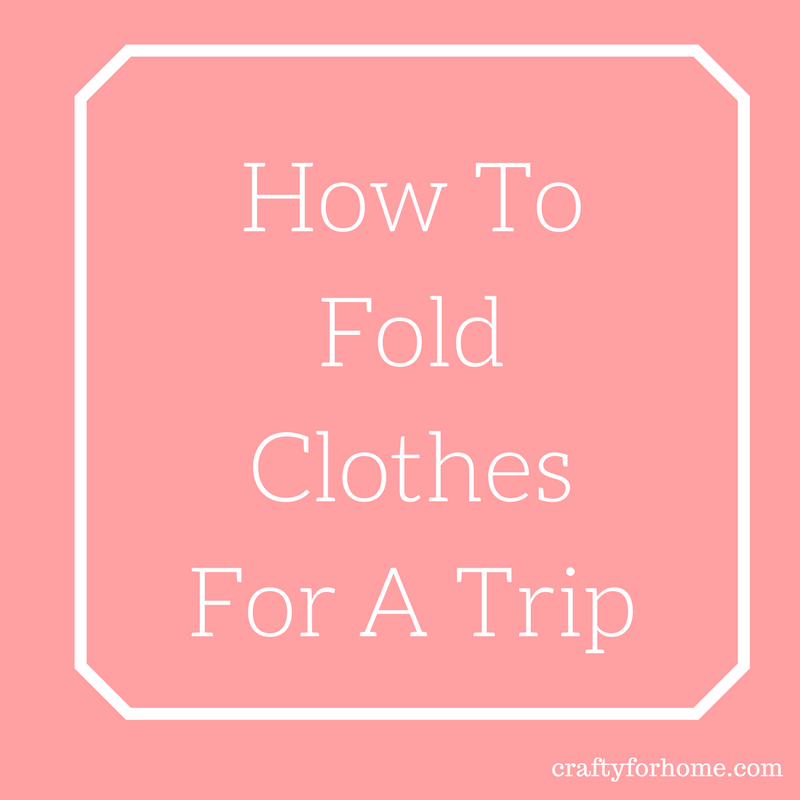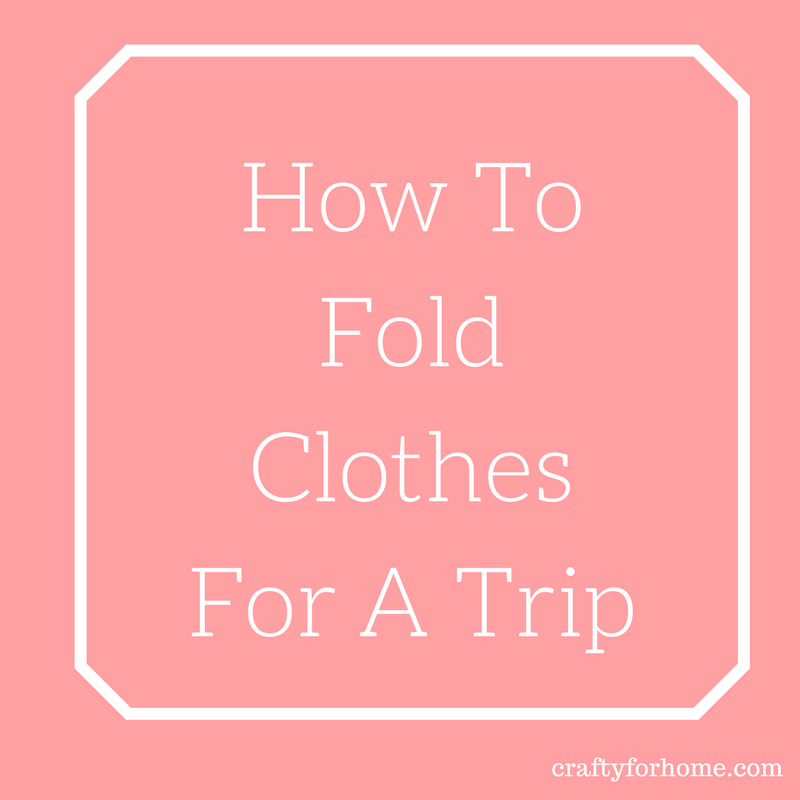 My family is going for a trip to Indonesia. I asked each of my kids to pick their own clothes to bring for three weeks trip. I was quite surprised how much clothes, books, shoes and all accessories they picked. I tried to sort it out again, so it will fit in the suitcase and no need to do much laundry while we are there. For three weeks trip that includes visiting some of the historical places, nice beaches, sightseeing in the rice field, some fun park to visit, and I am sure there are so many interesting places worth a visit, that's mean we need a simple and comfortable outfit for tropical warm and humid weather. Thinking how do I fit all those stuff into 26-inch luggage. I tried to just fold it in half and lay it down on the suitcase, but it seems taking up all the space on it.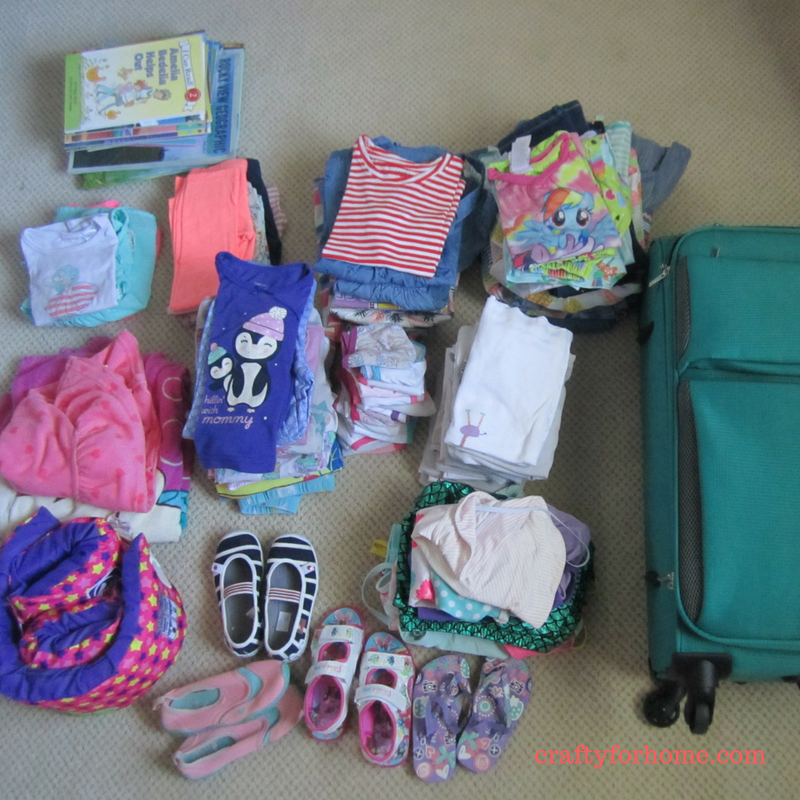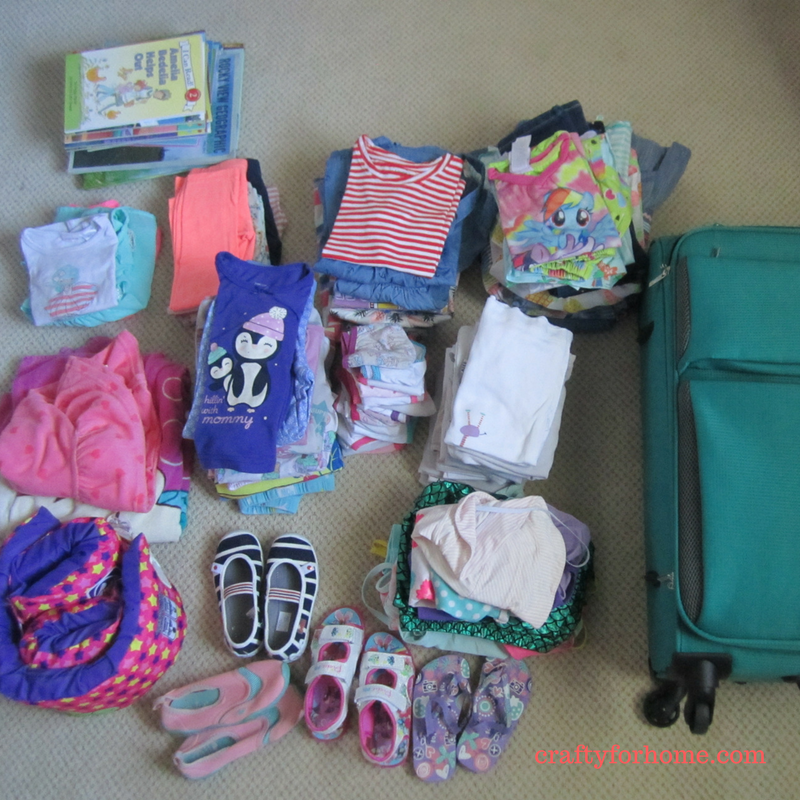 After trying to fold and pack for so many times, I finally found the way how to fold it that will perfectly fit in the suitcase and still have more space for something else. It actually reminds me of what my grandmother said, she always kept telling me to just roll the clothes if we going on a trip, and I had never understood why because I just usually bring what I need.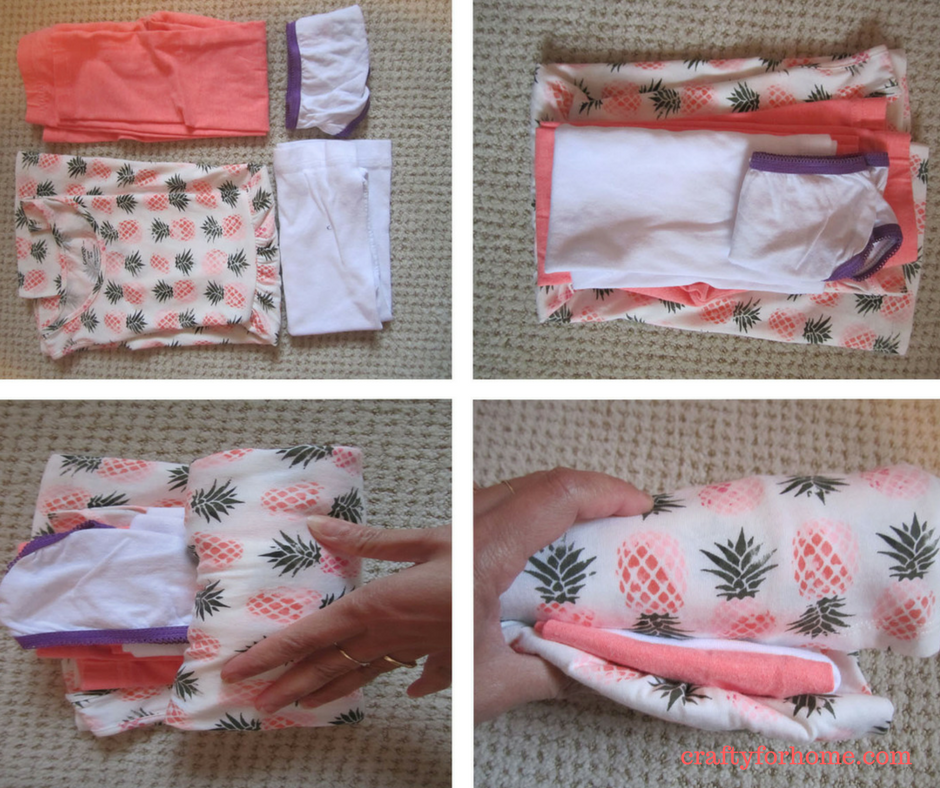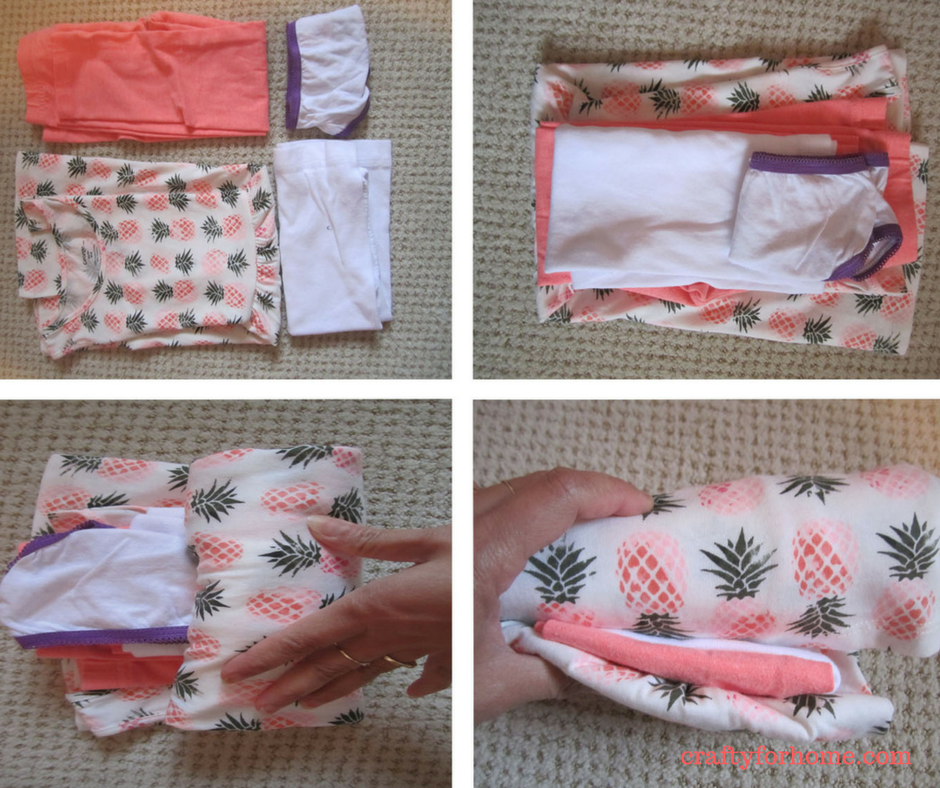 Here is the picture how to fold it:
Match the outfit or any outfit of your choice for the day, you can put the sock included too.
Stack all pieces of the outfit together.
Roll it neatly. Done. How easy is that????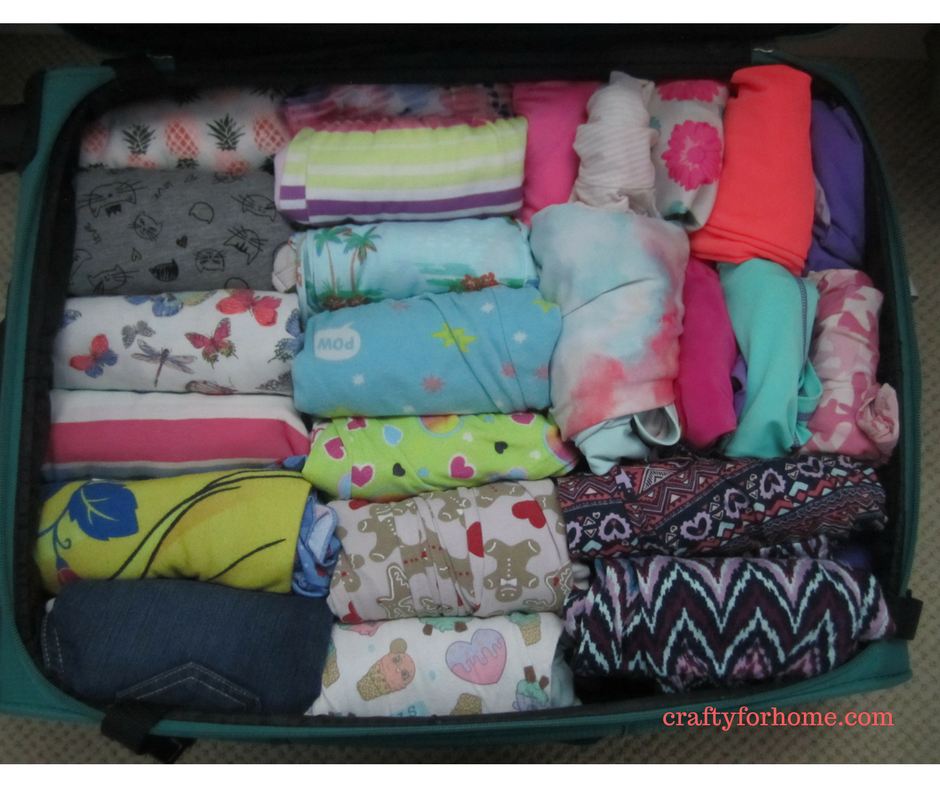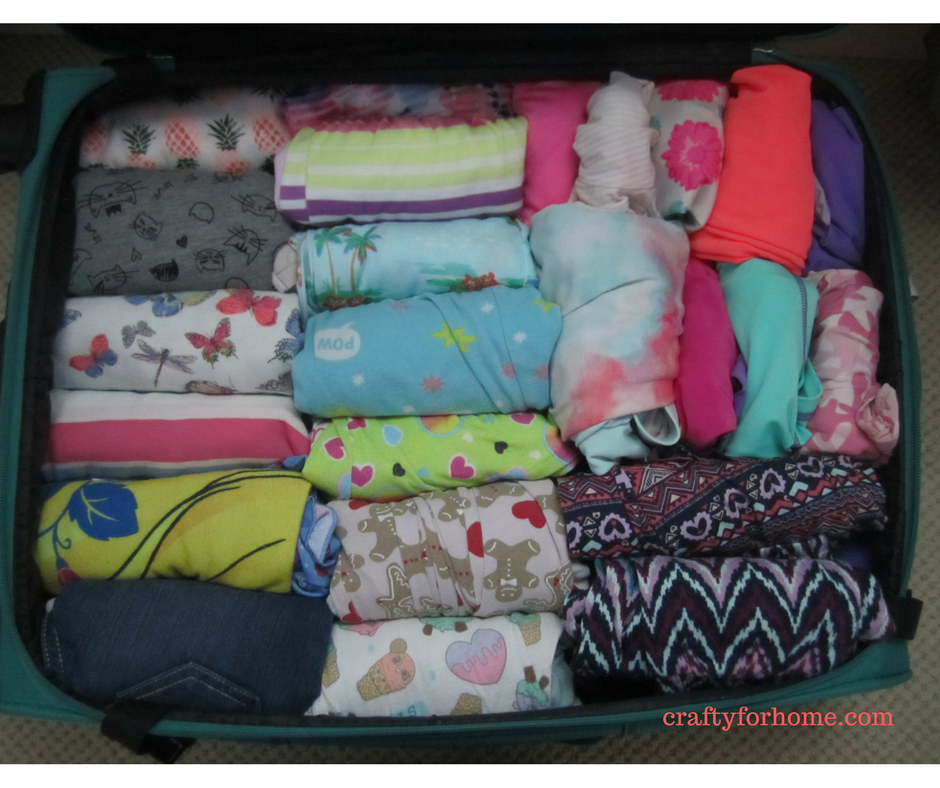 After spending sometimes to roll outfit of the day, all perfectly fit in the 26-inch suitcase. There is still room for books and shoes on top of the rolled clothes.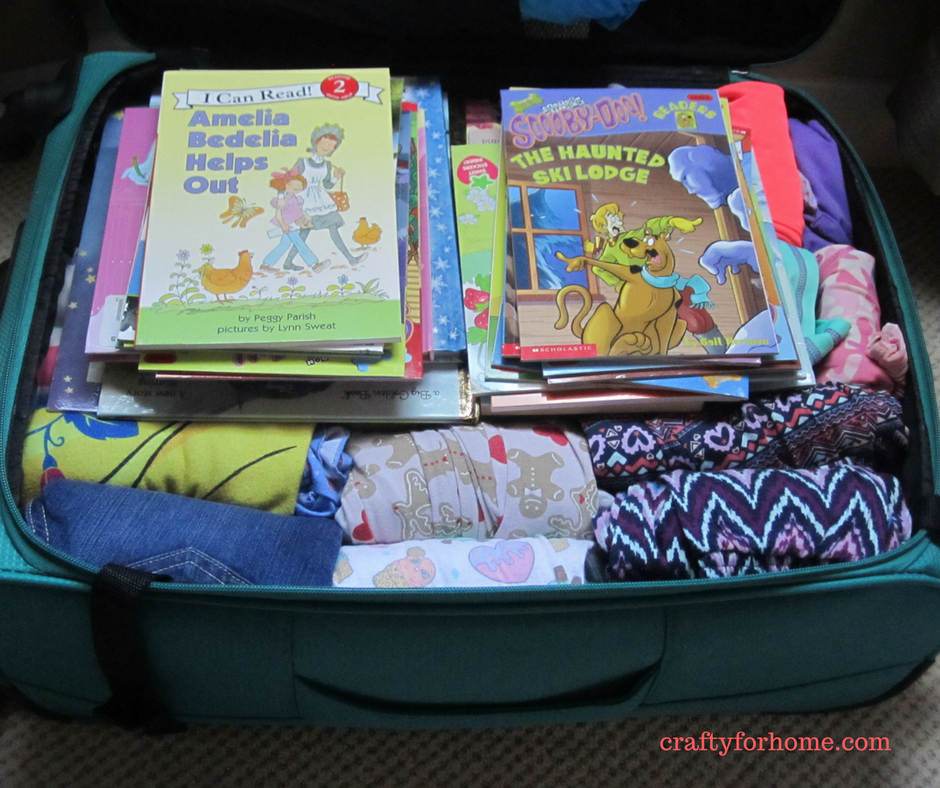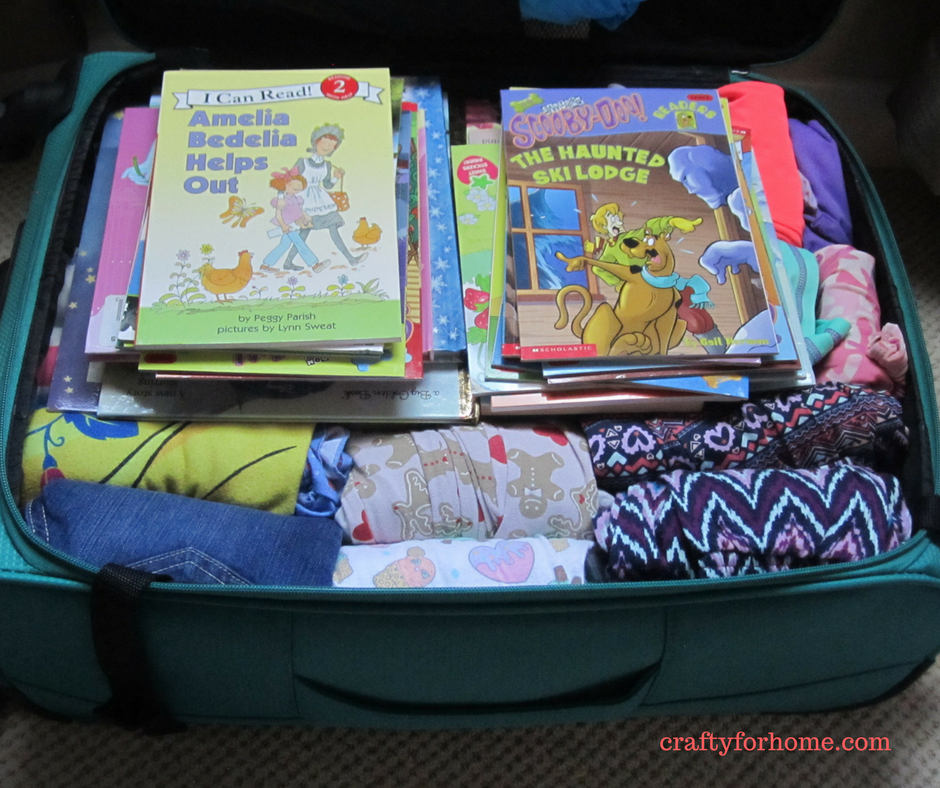 Now I understand what my grandmother said about this. It looks neat and we just take one roll of outfit for the day without making a mess, no need to dig it try to look for all necessary outfit to wear.
Do you have your favorite way to fold your clothes for a trip ?