Think about making a scramble for breakfast always make me excited. Because it is very easy to make, of course. But how about scramble with a twist, instead of the regular egg scramble with hash brown, let's make tofu scramble with roasted sweet potato. I know some people turning their nose when they heard word tofu, but actually, tofu is an excellent choice of protein.
Related: Eggplant Tofu Stir-fry
Now we have tofu, then how about scramble tofu with kale. Simple recipe but full of protein and calcium. Pair it with roasted sweet potato, with a dash of smoked paprika. This is turning into a simple meal full of fiber, calcium, and protein. It will be ready in 35 minutes with minimum preparation, I absolutely love this recipe. To be honest, I love this tofu scramble better than egg scramble.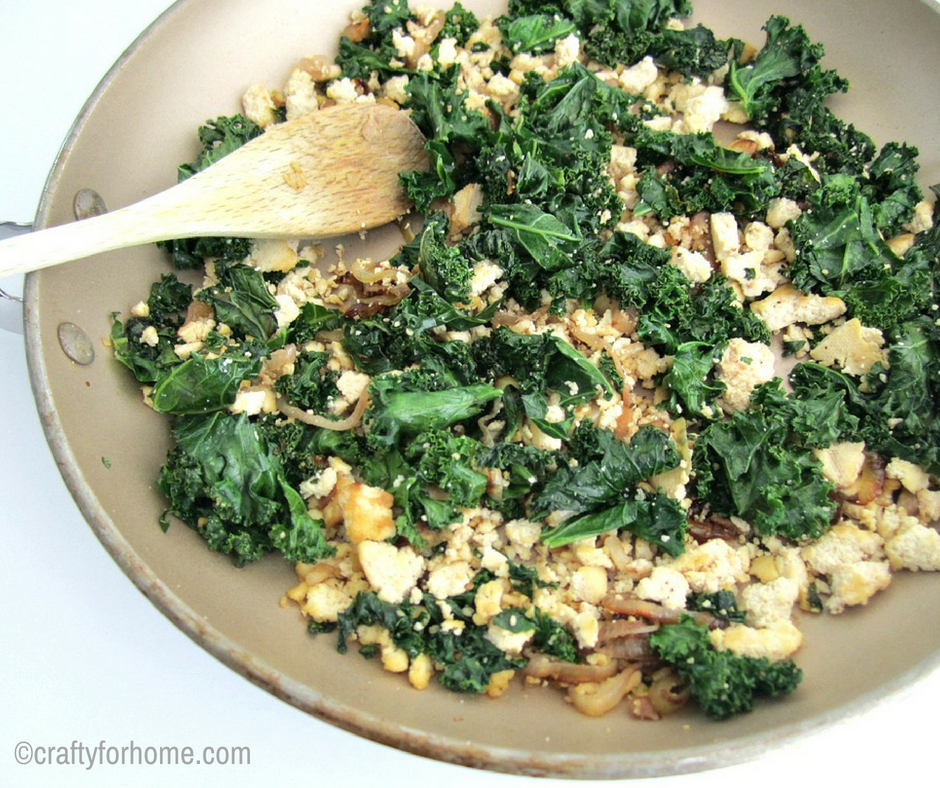 If you don't eat spicy, just omit the hot chili powder. And if you don't eat tofu then feel free to use egg for this recipe.
To make it ready in short 35 minutes, preheat the oven while you cutting up the sweet potato. Then prepare the ingredient for tofu scramble and cook it while the sweet potato is in the oven.
Roasted sweet potato
Serve: 2
Ingredient
2 medium-size sweet potato
1 tsp smoked paprika powder
1 tsp hot chili powder (optional)
2 tbsp oil
1 tsp salt
Direction:
Preheat oven to 400° F
Peel the sweet potatoes, cut it about 1 inch thick cubes.
On the baking sheet, layered parchment paper, put the potatoes and all ingredients, toss it together.
Bake it for 15 minutes, flip it then bake for another 15 minutes.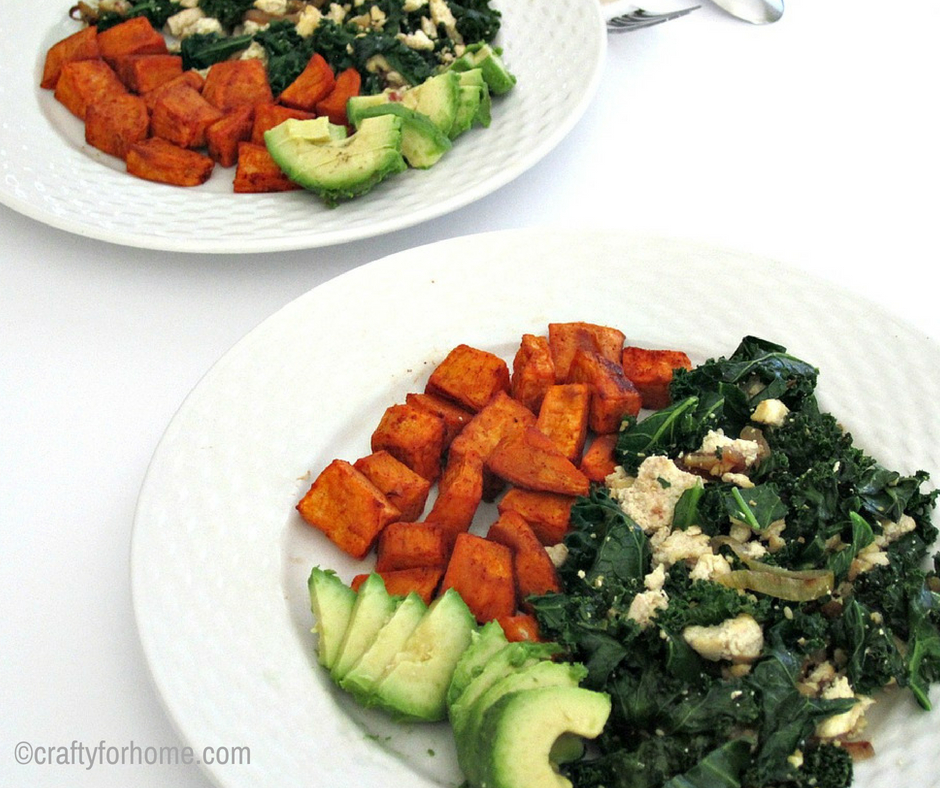 Scrambled tofu with kale
Serve: 2
Ingredient
1 block tofu, crumbled
1 bunch of kale
1 medium size shallot
3 garlic cloves
Salt and fresh cracked black pepper
1 tbsp oil
Direction
Slice the shallot, mince the garlic, remove the stem of the kale, cut the leaves into pieces.
Heat the oil in a medium size pan, add shallot, cook it until soft, add garlic and tofu, stir-fry until tofu has a little bit golden color, add kale, stir-fry until kale soft.
Sprinkle salt and pepper
Serve it with avocado wedge (optional).
While this meal is quick and easy to prepare for breakfast, this is also great for lunch box prep, and perfect to serve for dinner with meatless meal choice.
Try these light and tasty gluten-free recipe too!
Pin it to save it for later!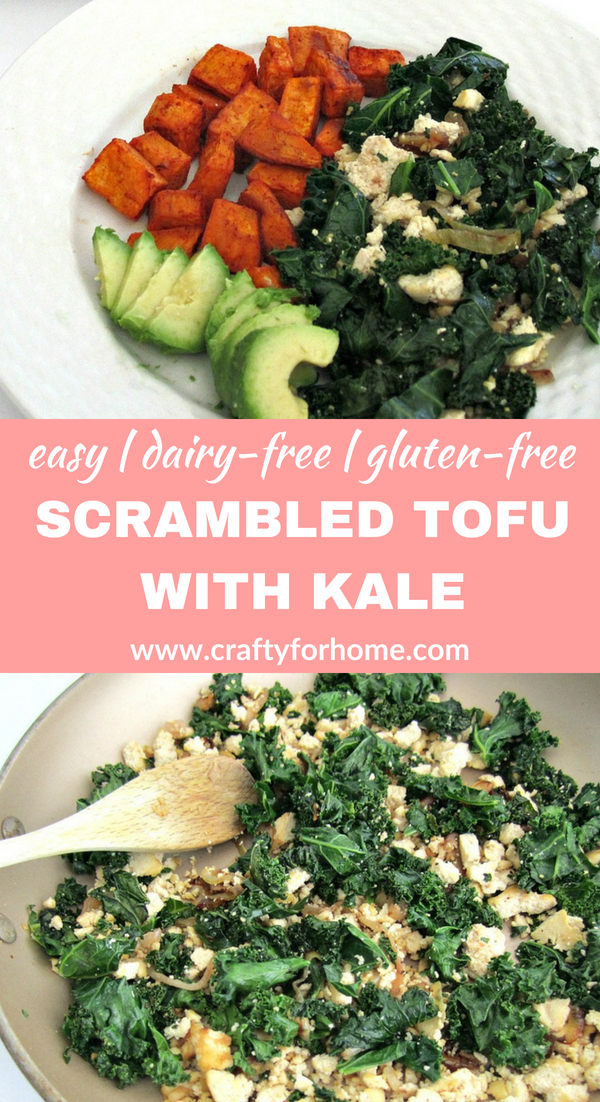 If you have a chance to make this recipe, write a comment, rate it, take a picture, post it and tag #craftyforhome on Instagram and don't forget to pin it on Pinterest, I would like to know if you like this simple meal as much as I do.