This meal is a quick and easy dairy-free vegetarian eggplant and tofu stir-fry recipe that is perfect for weekday meals or meal prep.
Craving the vegetarian meal, quick and easy one. Open the fridge, here was what I found, eggplant and tofu. There were also few tomatoes on the fruit basket.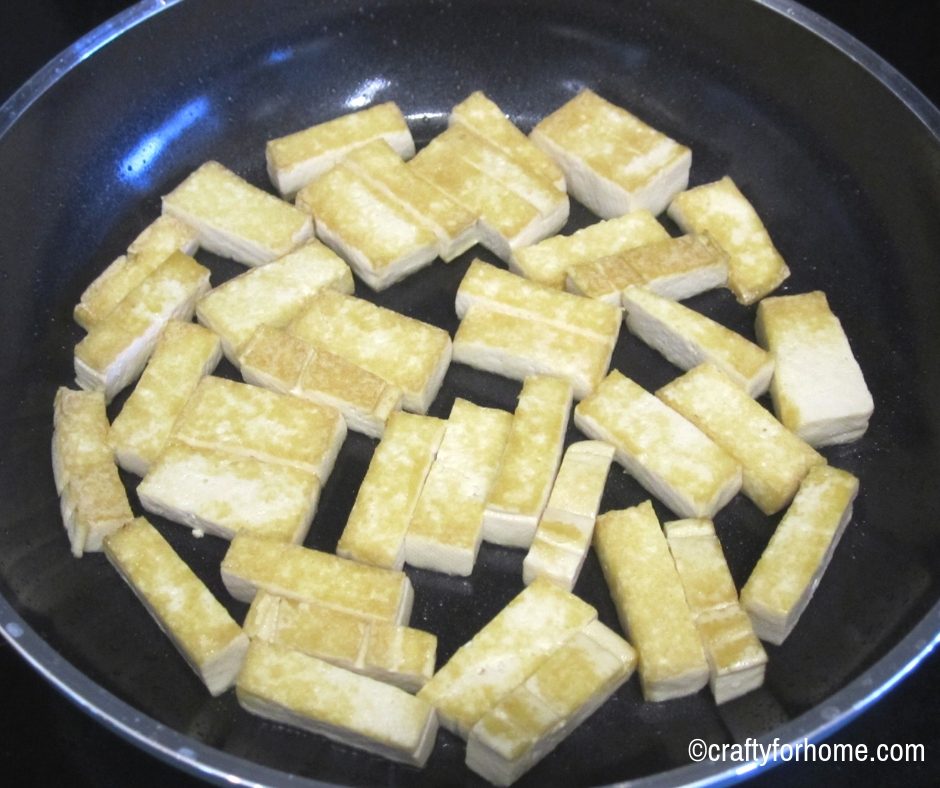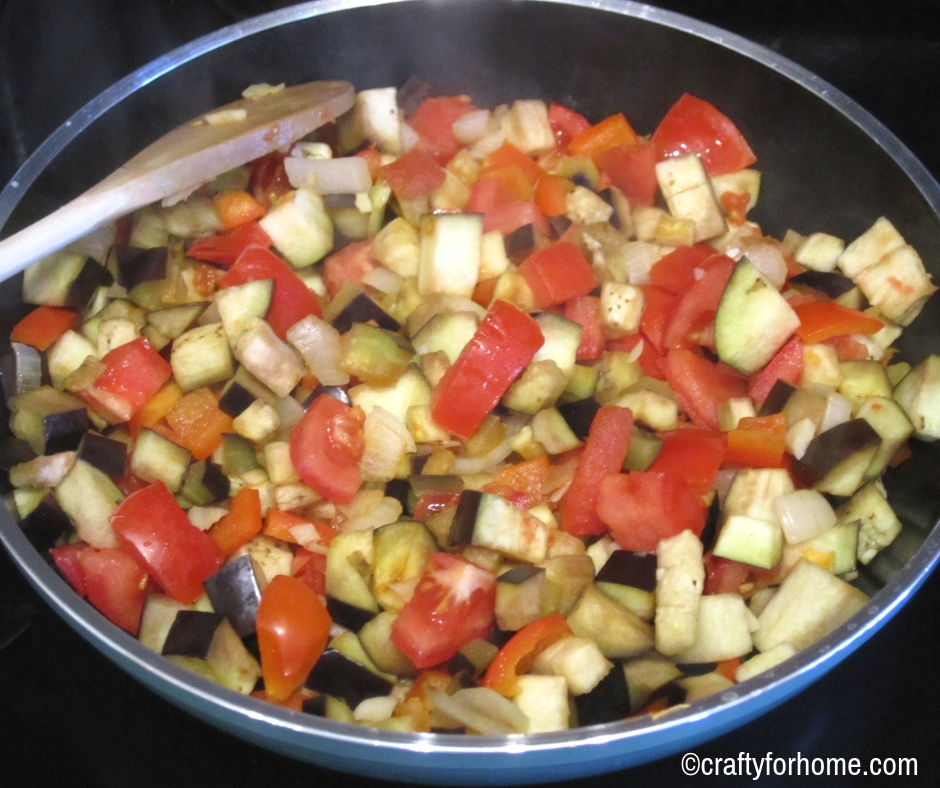 I used to cook eggplant salsa, the spicy one, serve it with roast chicken or baked fish. This time, I make Tofu Eggplant Stir-fry. I served it with quinoa to make a vegetarian meal that packs with protein.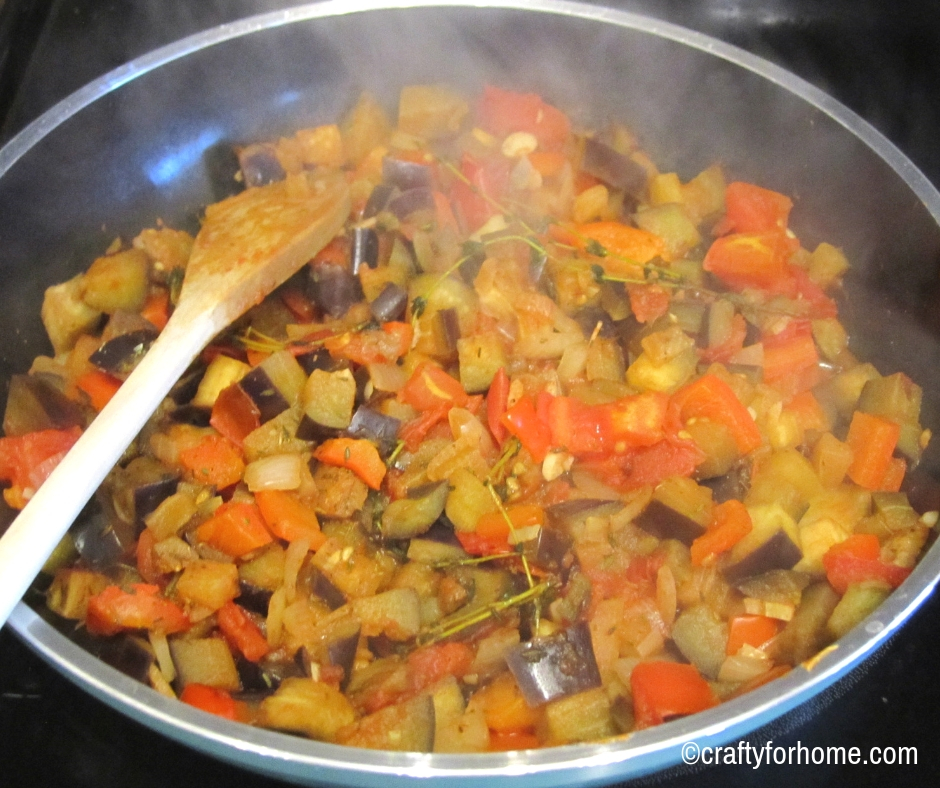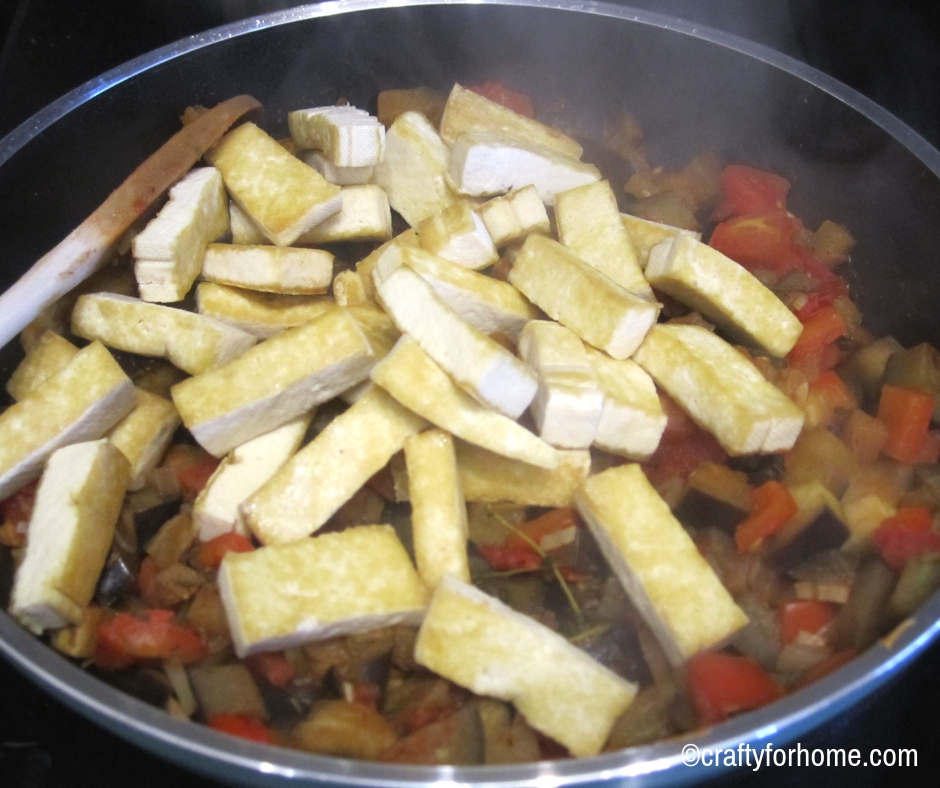 Eggplant Tofu Stir-fry
Serving : 4
Ingredient
1 block of firm tofu
1 eggplant
1 red bell pepper
1/2 onion
2 tomatoes
1 tbsp paprika powder
few sprig fresh thyme
1 tsp dried thyme
2 cloves garlic
1/2 cup vegetable stock or water
1 tsp salt
1 tsp fresh cracked black pepper
3 tbsp oil
For quinoa
1 cup quinoa
2 cups water
2 tbsp chopped fresh parsley
1 tbsp dried thyme
1 tbsp thinly slice green onion
1/4 tsp salt ( optional)
freshly squeezed juice of half a lemon
Direction
For Eggplant Tofu
Cut the onion, eggplant, and bell pepper in small cubes.
Mince the garlic, slice the tomatoes.
Cut the tofu in smaller blocks.
Heat nonstick skillet with 2 tbsp oil on medium heat, add tofu. Fry the tofu until light brown. Set aside on bowl.
Add 1 tbsp oil on the same skillet, add onion, stir-fry until soft.
Add bell pepper, garlic, eggplant, tomato, all herbs, and water. Cook it until all soft.
Return the cooked tofu back to the skillet, stir-fry until the veggies coat the tofu.
Season with salt and pepper. Turn the heat off then set aside.
Serve the eggplant tofu stir fry with rice or quinoa.
For Quinoa
In a saucepan, put all ingredients, except lemon juice.
Cook on medium heat, covered, until boiled, turn the heat down to simmer, cook it for 15 minutes.
Add lemon juice and fluff the quinoa with spatula or fork.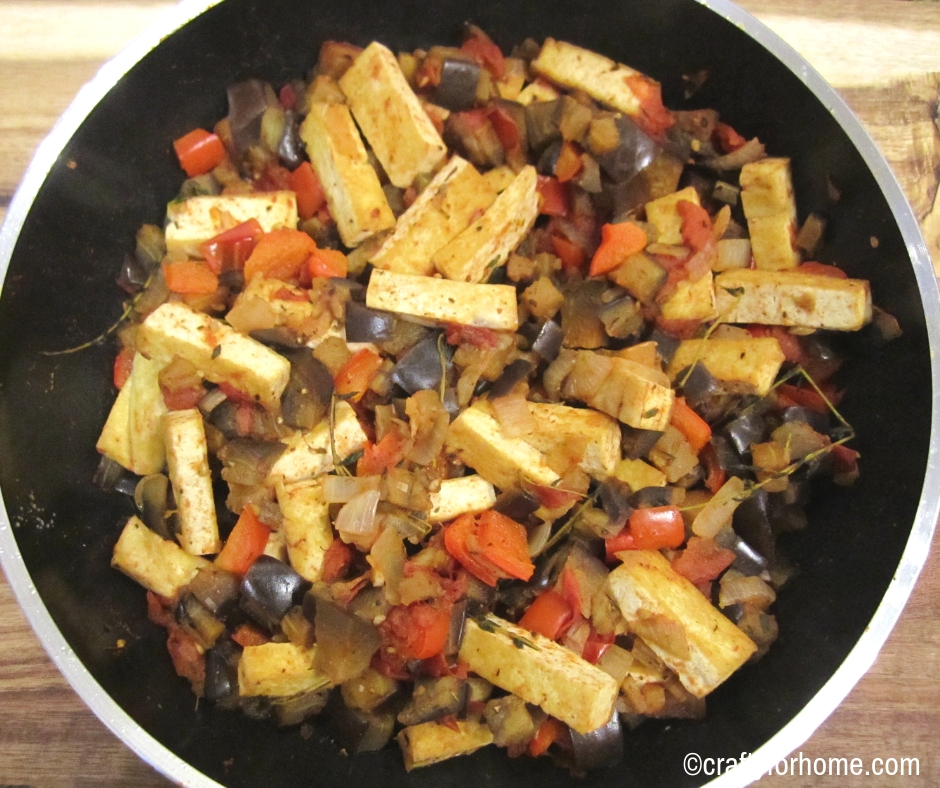 If there is any leftover, we usually pack it for lunch box. My daughter who is ten years old, love this type of lunch box instead of sandwiches.
Also, try these vegetarian meal recipes that are quick and easy too!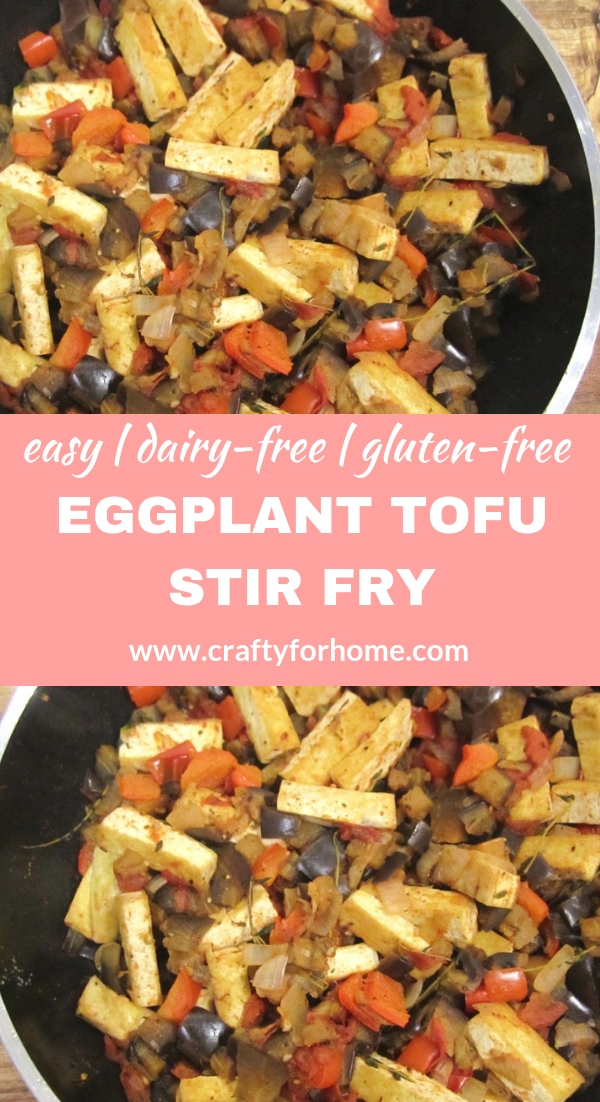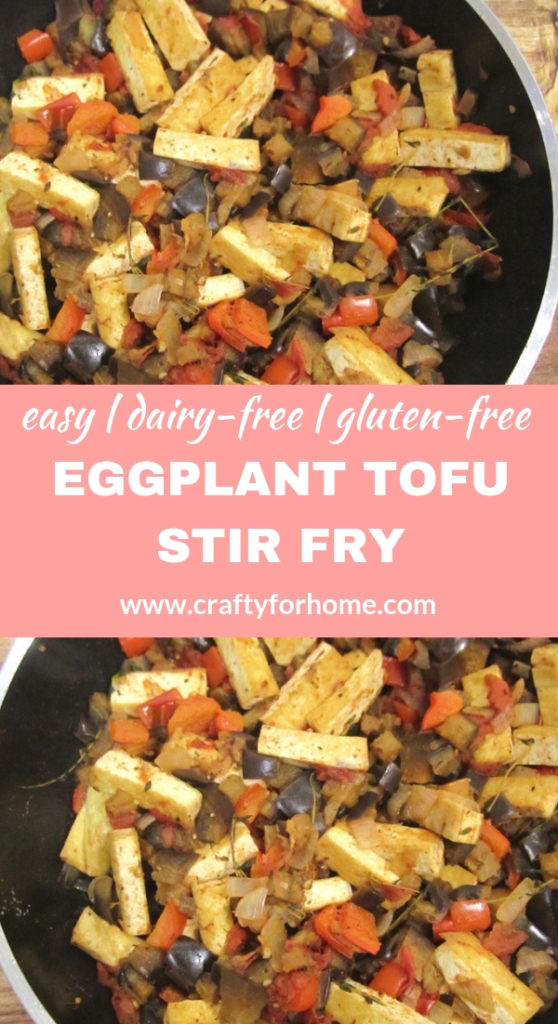 If you make this recipe, post the picture and tag #craftyforhome on Instagram and don't forget to pin it on Pinterest.