When I went to grocery shopping the other day, I saw this big pile of fresh looking pineapple on the produce aisle. I quickly think that I will use this fruit for recipes. But of course, I need the quick and easy meal to fit the busy weekday's routines. Seriously, looking at pineapple at this time it reminds me that summer is officially almost here, am I right?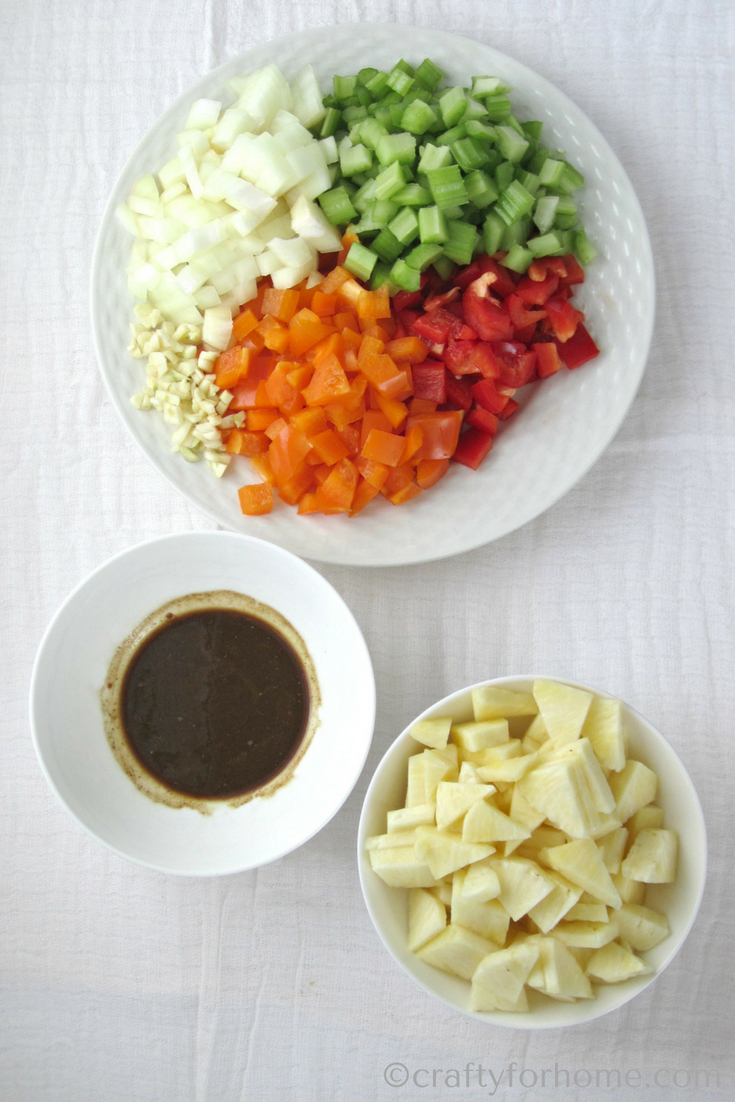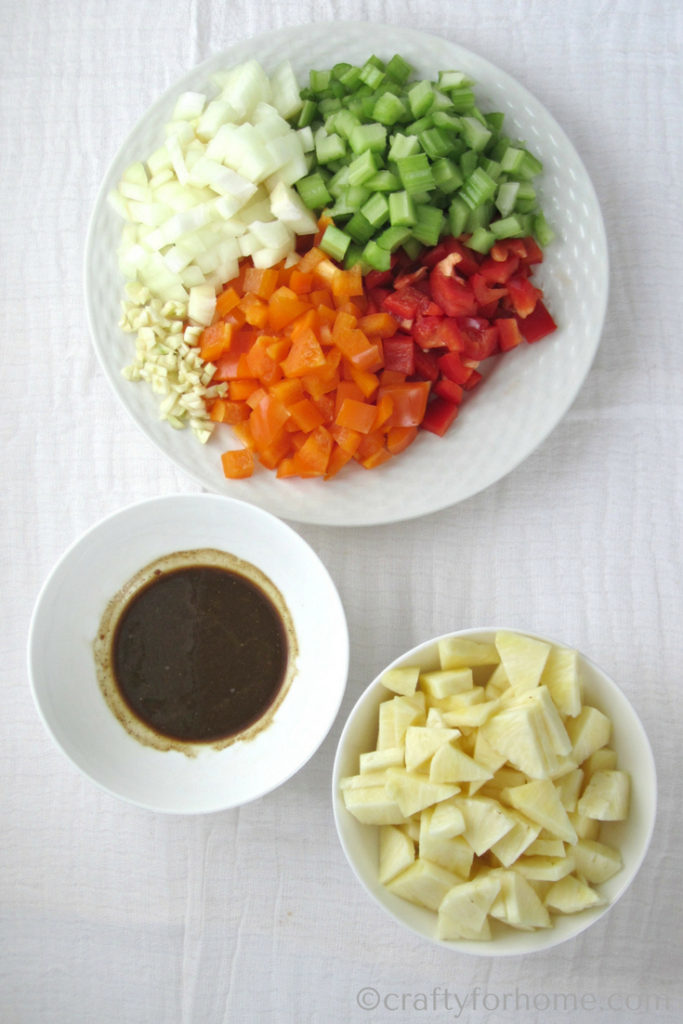 As soon as I get home, I quickly prepared this recipe. I turn it into Shrimp Pineapple Fried Rice because my family loves to eat shrimp, and shrimp with pineapple is a tasty pair. Add more vegetables and protein to this fried rice so it will be a complete meal.
I use long grain jasmine rice for the recipe. To make the rice less sticky when making fried rice, I recommend using the rice you cooked it the day before that stored in the fridge overnight. If you sort of time, you can use the rice you prepare the same day but only use water less than it says on direction when you cook the rice.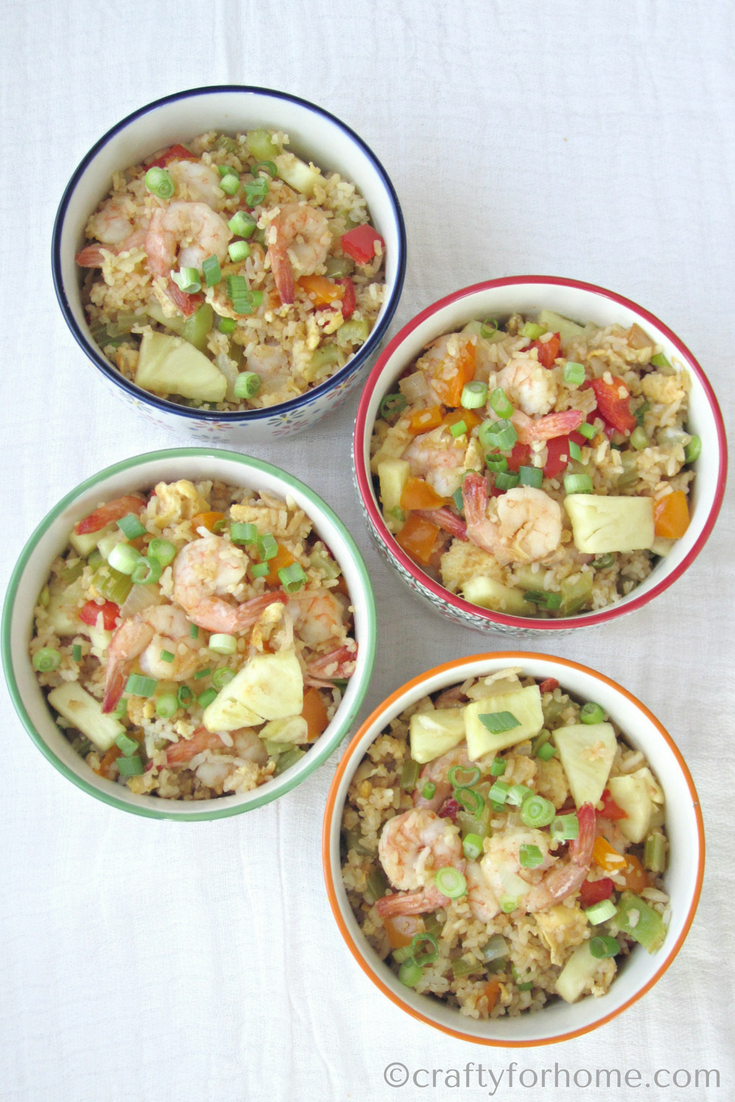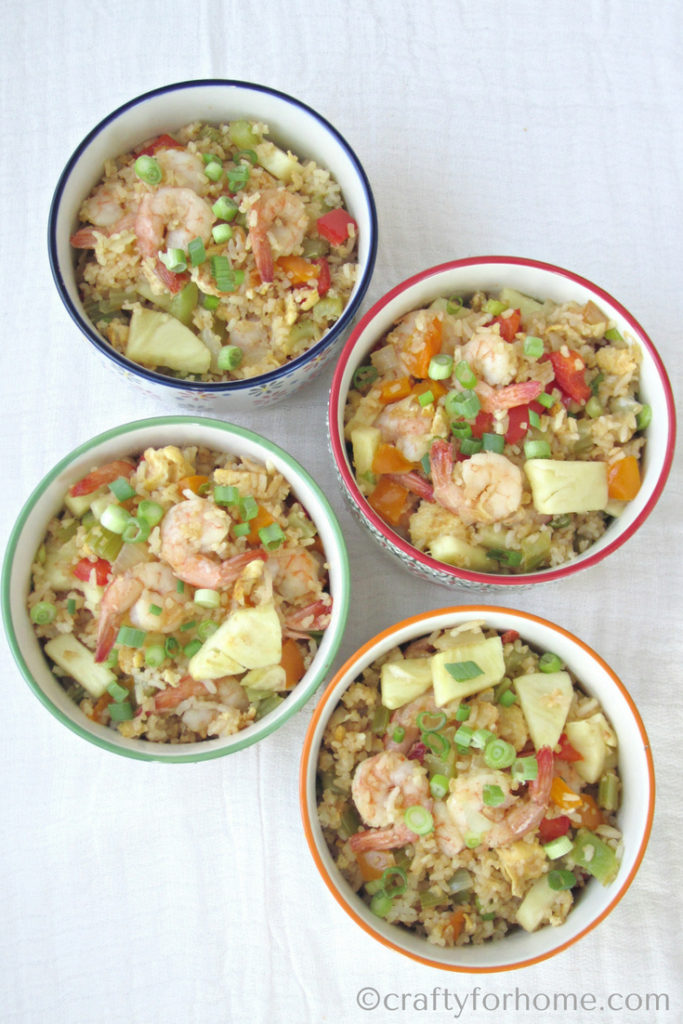 To cut up the prep time, you can use pre-cut vegetables or cut them up when you do meal prep and store it in the fridge until you ready to use it.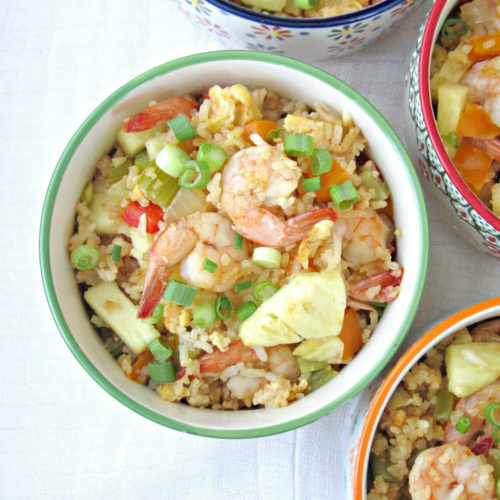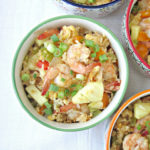 Shrimp Pineapple Fried Rice
A refreshing twist of the regular fried rice that quick and easy to make, perfect for the side dish, main course or meal prep.
Ingredients
2

lb

shrimp

3

celery stalk

1

onion

1

red bell pepper

1

yellow bell pepper

6

cloves

garlic

2

cup

chopped pineapple

4

cup

cooked rice

3

eggs

3

tbsp

oil

2

tbsp

reduced sodium soy sauce

1

tsp

Worcestershire sauce

1

tsp

ginger powder

1

tsp

white pepper powder

1

tbsp

sesame oil
Instructions
Cut up onion, bell peppers and celery into small pieces. Minced the garlic.

In the small bowl, combine soy sauce, Worcestershire sauce, ginger powder, white pepper powder and sesame oil.

Heat the pan over medium heat, add 1 tbsp oil, fry the shrimps about 5 minutes or until it turning pink. Set aside.

Use the same pan, add 2 tbsp oil, add onion, garlic, and all vegetables, stir it until the veggies are soft, push it to the side of the pan.

Add eggs to the pan, make the scrambled egg, then add rice, stir it.

Add shrimp, and soy sauce mixture into the pan, stir it.

Add pineapple and chopped green onion, stir it until all ingredients mix well.

Serve the fried rice with more chopped green onion for garnish
Recipe Notes
Do you make this Shrimp Pineapple Fried Rice? Take a picture of your delicious meal, hashtag #craftyforhome, or you can tag @craftyforhome on Instagram.
If you don't eat seafood, feel free to use any meat you like. The chicken piece is an excellent choice. You can also replace the egg and shrimp with tofu for the vegetarian option.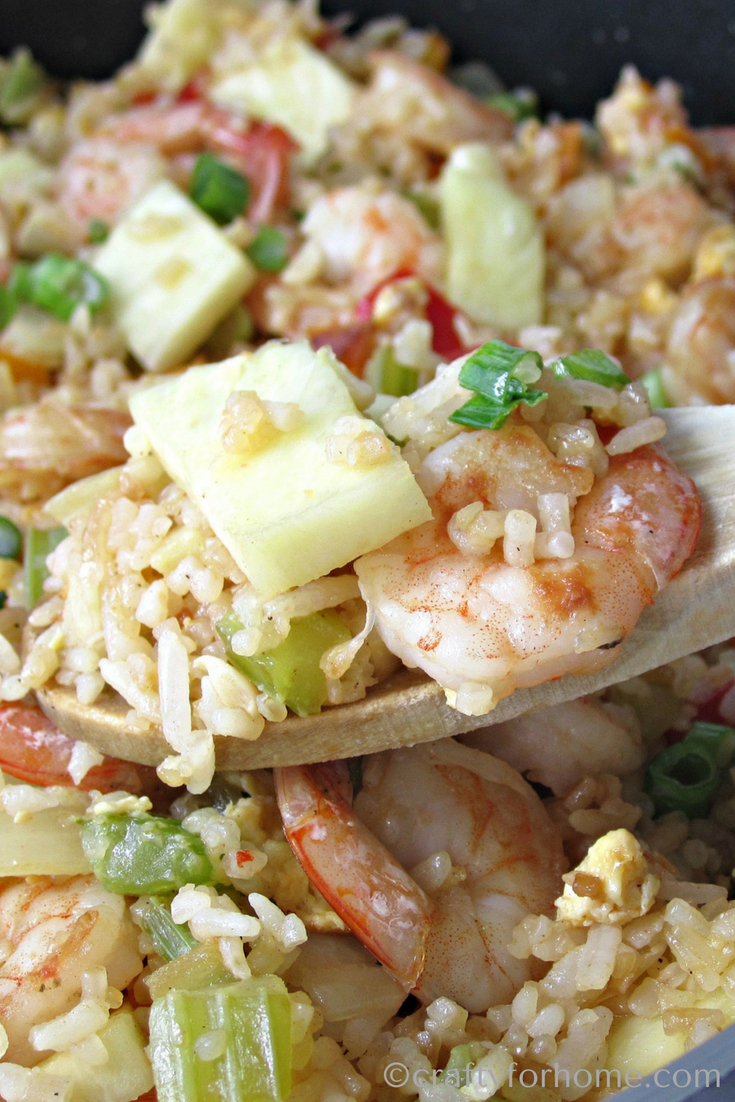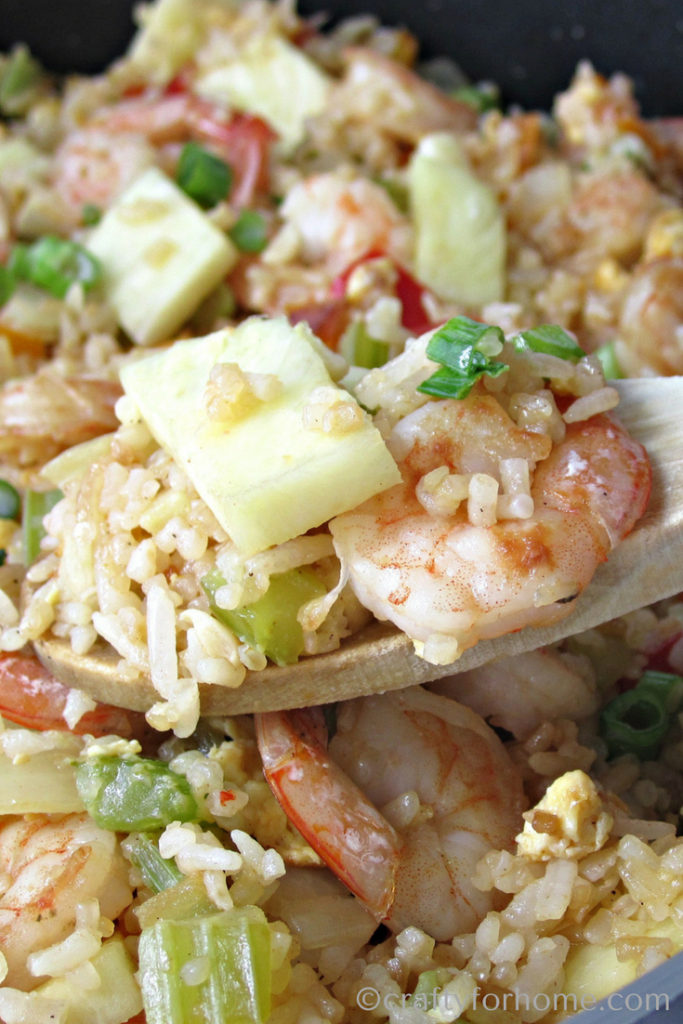 If you like shrimp, try these recipes too!
Pin this recipe to save it for later!