The easiest and simple way how to grow sunberry from seed indoors and get them ready to transplant into their final spot in the garden. Grow sunberry in the container if you have limited space for the garden.
I grow sunberry this year for the first time. Although I have never seen this fruit in any grocery store, I have seen the picture all over the internet. So, since I like to experiment with new seeds, I gladly give it a try.
As far as I know, everyone who gardens here has never tried to plant sunberry so that it might be a rare plant species. Based on my research from some source like Gardening Know How and Wikipedia, Luther Burbank developed this plant in early 1900, sunberry is from nightshade family same like tomato, eggplant, potato or peppers.
It is often mistakenly with the poisonous ground berry that looks similar in appearance to the sunberry fruit. The source says the green sunberry or the unripe fruit is toxic, but the ripe berry that looks dark purple is safe to eat but recommended to add sugar to sweeten it up.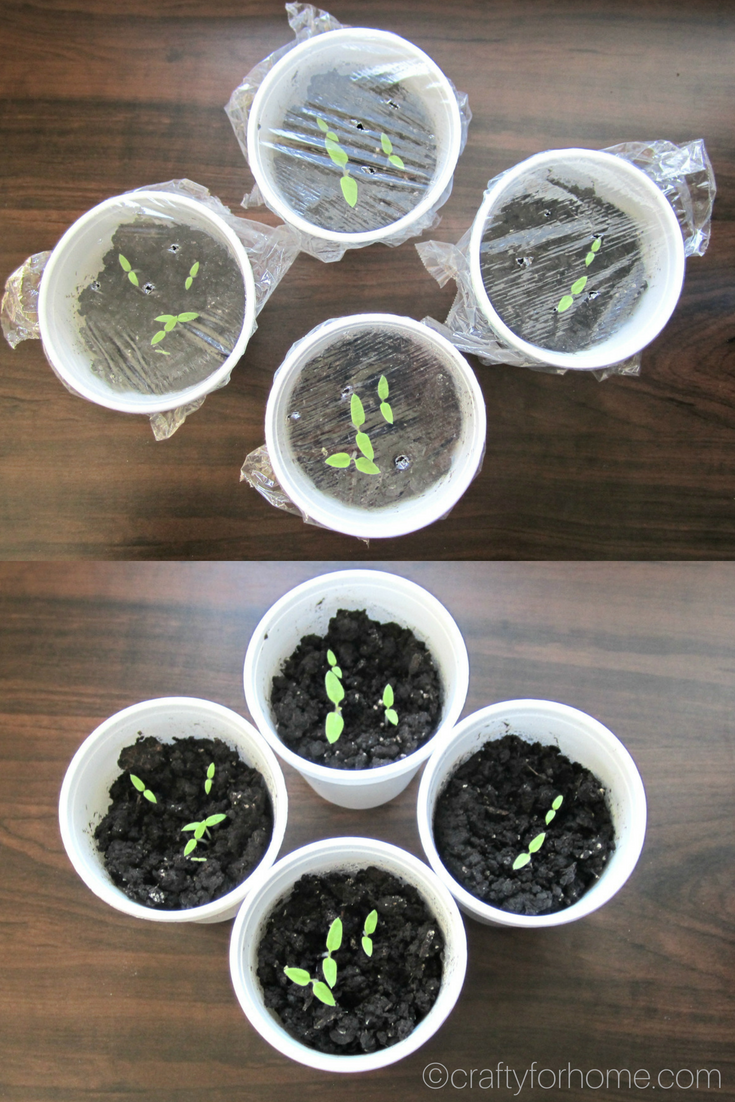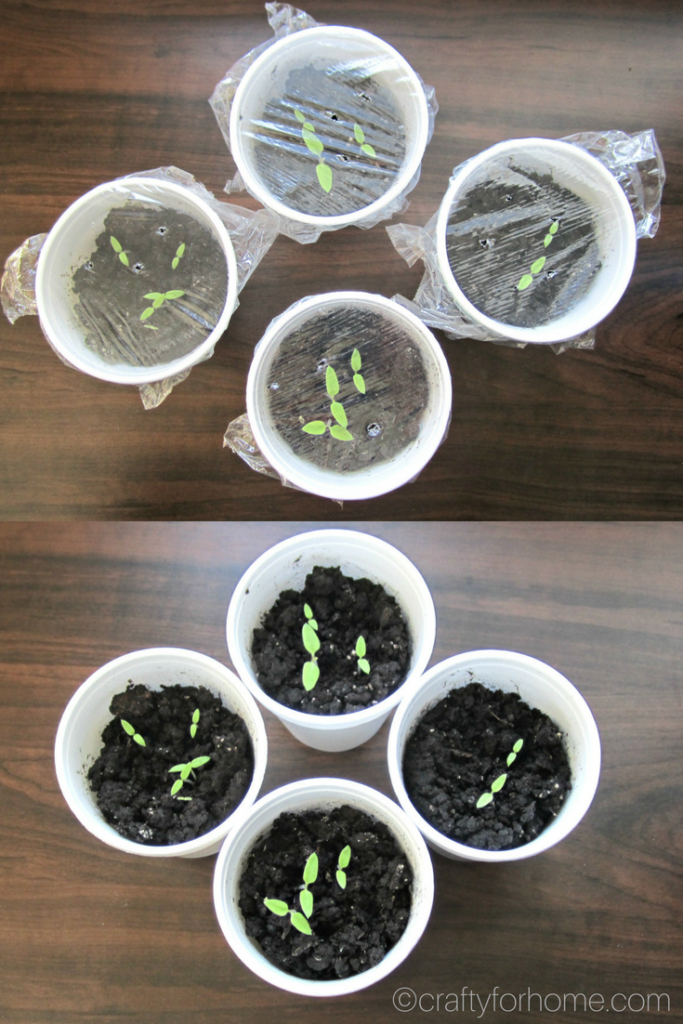 If I look back to where I grew up in Indonesia, the sunberry is similar to Solanum Nigra that we always eat it raw or cooked with the fermented soy product. It was slightly bitter but is believed to increase appetite.
So, after moving to the four season country, I was looking for this plant, of course, I can not find it in any garden center or grocery store aisle. Then it was beginning of this year, and I was searching for new seeds online to start the seed starting season.
I saw this Sunberry Seed from Vessey, being curious and wondering at the same time if it the same plant I was looking for, of course, I ordered it right away. But it is not available any more on their site. You can find the seed from Rareseed, though.
Here we go, I start the seed in last March because I have to start things early before the last frost coming. It wasn't difficult at all. I used the same way as planting Thai chili pepper indoor.
Prepare the planting medium, and a regular seed starting soil is excellent for this. I use the styrofoam cup for the container.
Fill up the cup with the soil, put 3 to 4 seed per cup. Cover the container with a piece of saran wrap, secure it with an elastic rubber band and poke some little holes in the plastic for air circulation.
The seeds will germinate within 7 to 10 days.
Once the seed is sprouting and has 2 to 3 sets of leaves, you can pick the healthiest looking plant of all in one cup to avoid overcrowded plants. I did not do this, because I like more plants for free, so I left the four plants there growing in one cup.
Fertilize the seedling with a weak solution of fish emulsion every other week.
If you start the plant indoor, prepare them to harden them off for few weeks, mean the process to move the plant outdoors for a few hours a day to gradually introduce the plant to the direct sunlight, cold air, rain, wind and all these outdoors conditions, also less frequent of watering. By the time the hardening off process finished, the plants are ready to transplant and accustomed to the outdoor conditions.
Transplant the seedling to the garden, or any bigger containers for their final place to grow. A container garden is an excellent option if you have limited space in your yard.
Treat it like an annual plant, sunberry is not hardy in a colder zone.
If you notice the leave looks purple, it's likely due to a phosphorus deficiency. You see on my plants here on the picture, and it is slightly purple in the bottom part. I neglected the plant for a while few weeks before planting them to their final spot in the garden. I found it that fertilize them with fish emulsion and kelp emulsion will make them bounce back to a healthy plant.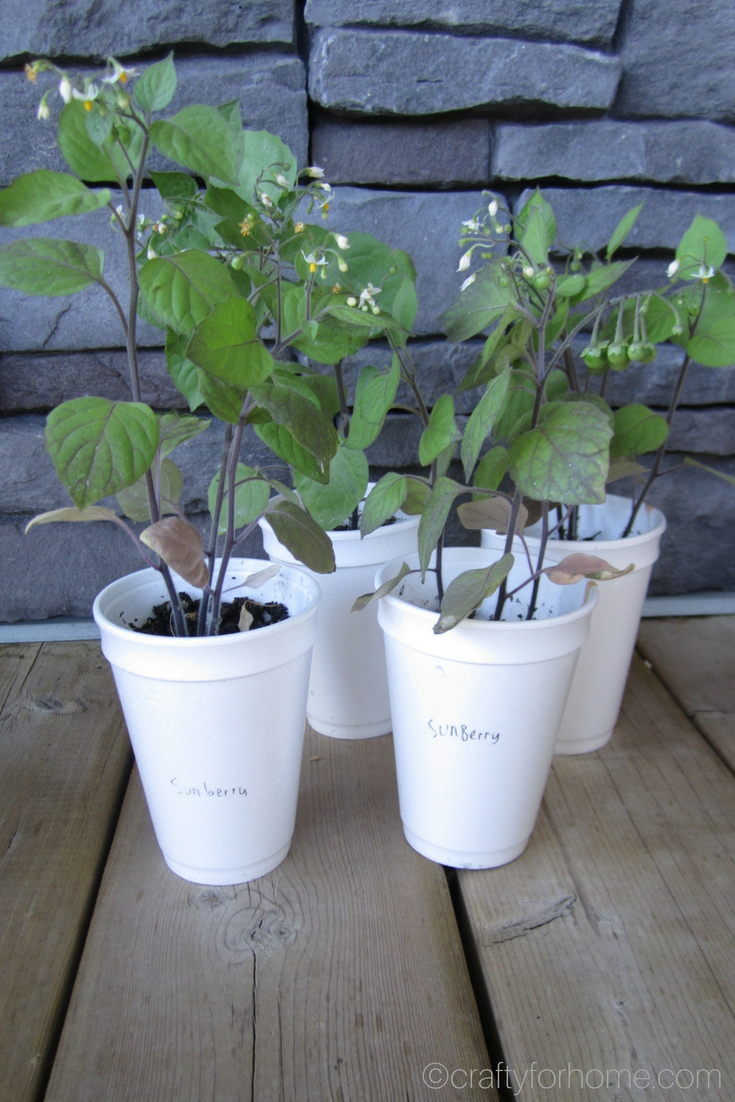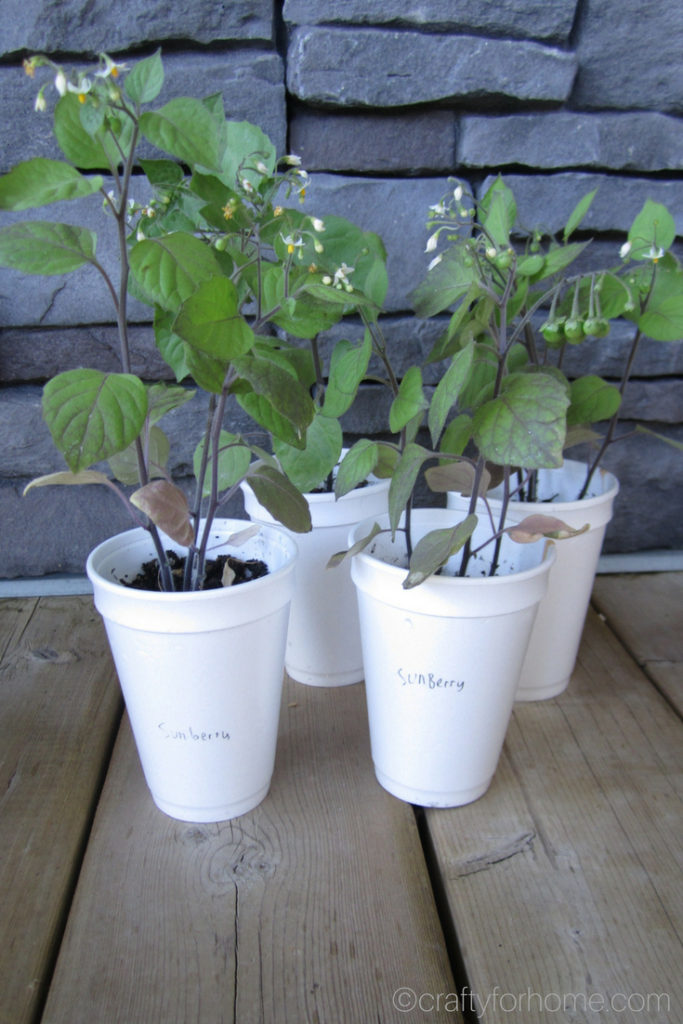 If you are aware of the dangerous part, I don't encourage you to try to plant it. But it is fun to experiment with a new or rare plant. Ordering the seed from the well-known company like Rareseeds definitely will ease your mind. Maybe you can try it for fun only, but it is not for eating purpose.
Planting flower is the example, we know that there are so many types of flowers have a toxic part, but we still plant it anyway, and we don't eat it. If you have small children or fur babies around, of course, there is something to think about, never plant something that could be dangerous if they ingest it.
The point of gardening for me is experiment and more experiments. There was the time that the plant did not grow well in one season, but I raise it better in the next season from the same type of plant.
I also found that implementing companion planting work well to get bountiful crops. Or my old time favorite is covering the strawberry plant with tulle fabric work great to keep the bird from eating the juicy berries. I've tried lots of methods how to protect the strawberry plant, and the tulle fabric is the best for this.
Well, I will see if this sunberry is the same type of fruit I always have back in the day. That would be around August for the first harvest. I am curious about it.
Related post:
Pin this to save it for later!