Easy dairy-free and gluten-free Braised Chicken Drumsticks In Coconut Water, then bake it until little bit charred, perfect for meal prep ideas. 
Easy Braised Chicken With Coconut Water Recipe
This dish inspired by the chicken pop from West Sumatra province, Indonesia. There are lots of chicken dish varieties in each provinces in Indonesia. From the simple fried chicken to the one with full of flavor from the exotic herb they use on cooking.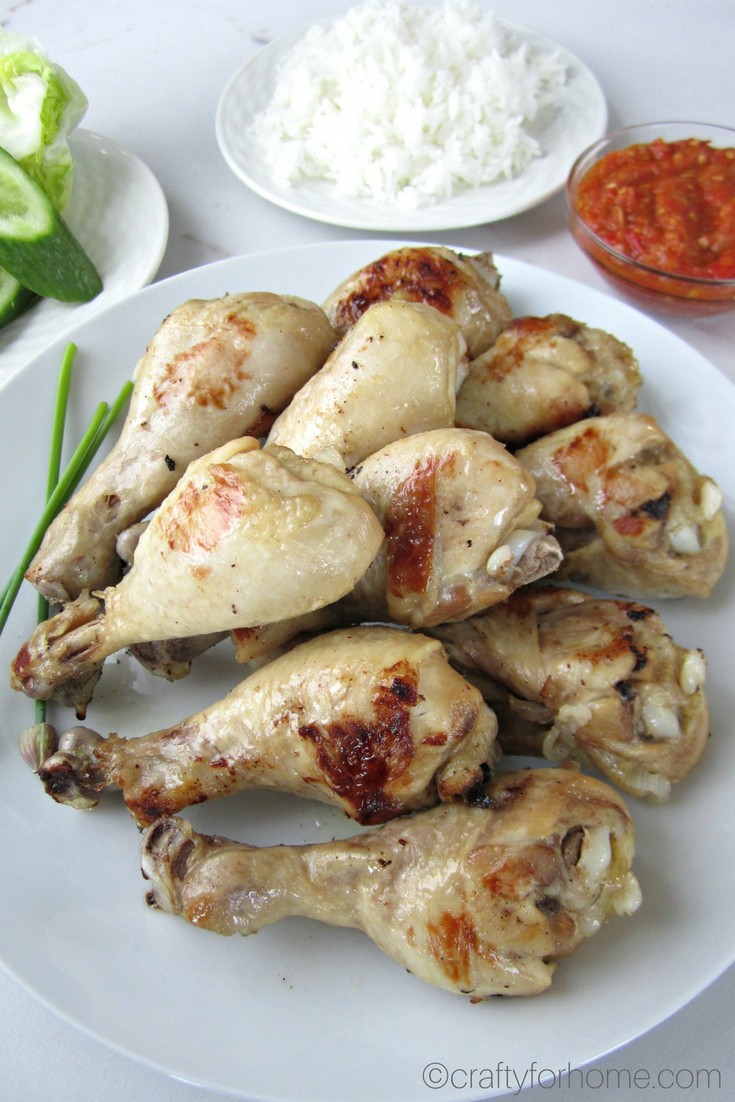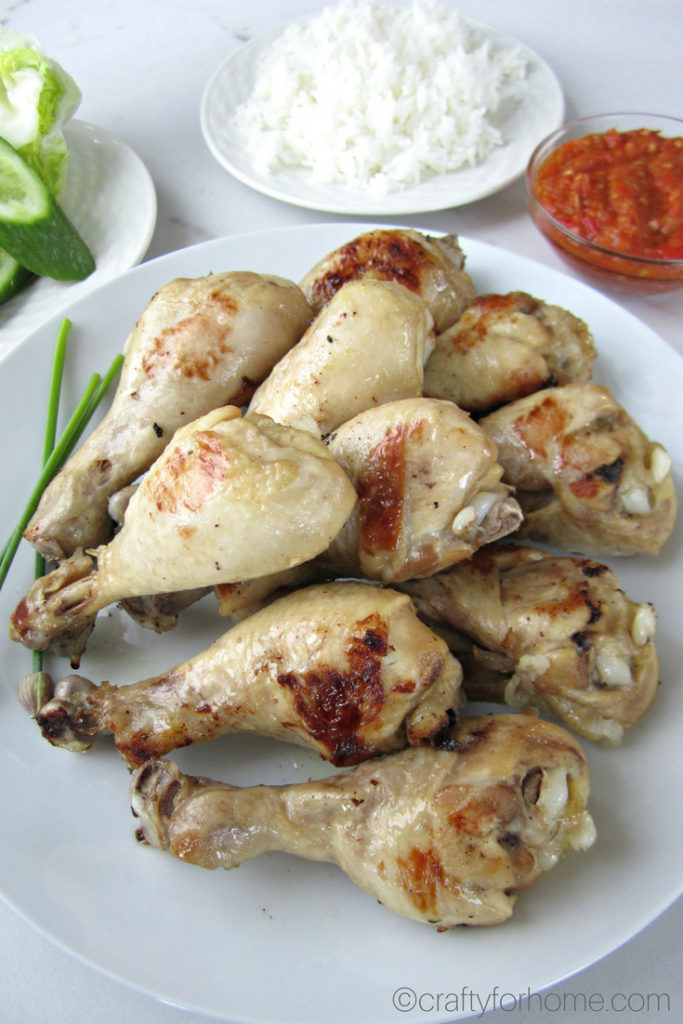 Chicken pop is chicken braised in coconut water until it cooks tender, then it depends on the personal preference if you want to continue to fry the chicken, baked it or broil it. I baked it for about 10 minutes instead.
But also if you would like to serve it after just done braised the chicken, it still perfectly fine, because the chicken is cook already. I use the ingredients that available here in the four-season country. Like we all know that sometimes it is quite hard to find some exotic seasoning for cooking here.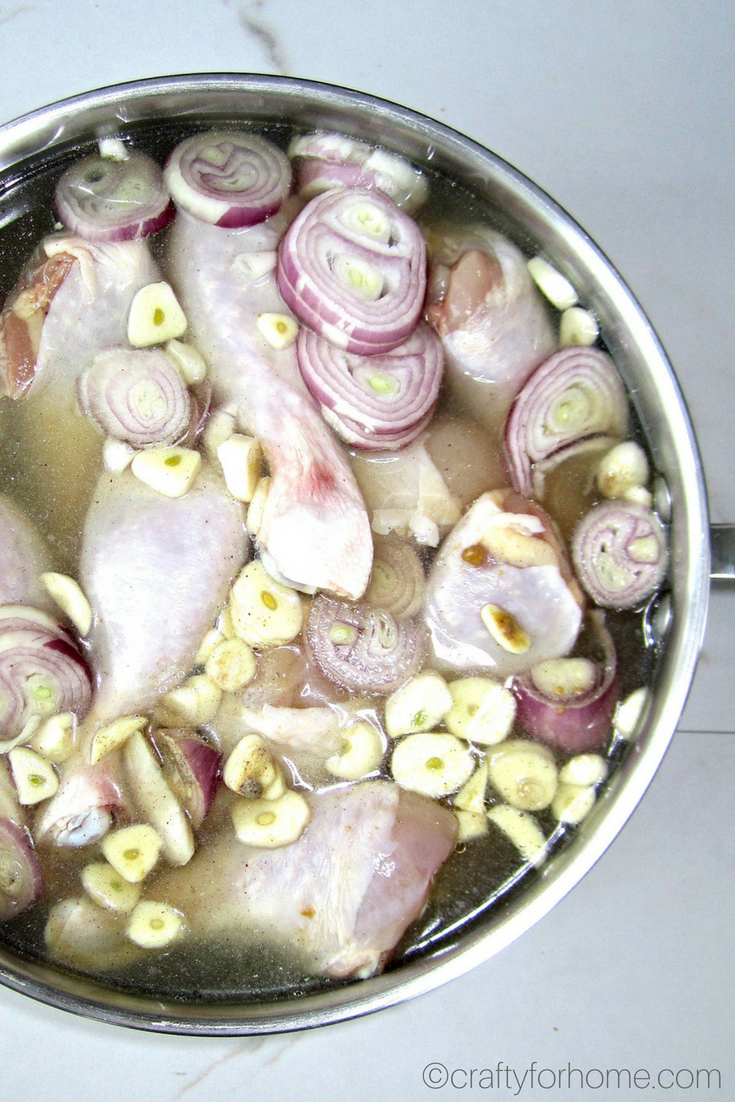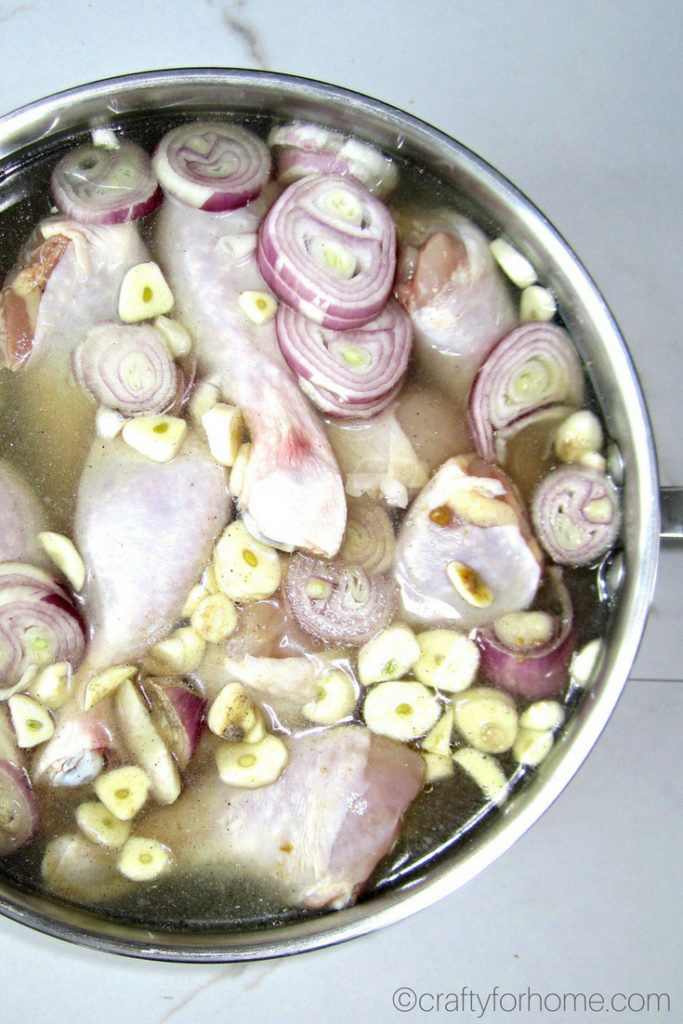 For more flavourful taste, I use boneless skinless chicken drumstick. If you have access to fresh coconut water that would be great, but a good can of coconut water without any additive and preservative is also great for this.
It might look like a lot of time to spend in the kitchen when you braised the chicken in coconut water for one hour, but it isn't. You just put all ingredients in the pan, boil it, forget about it for one hour until it cooked.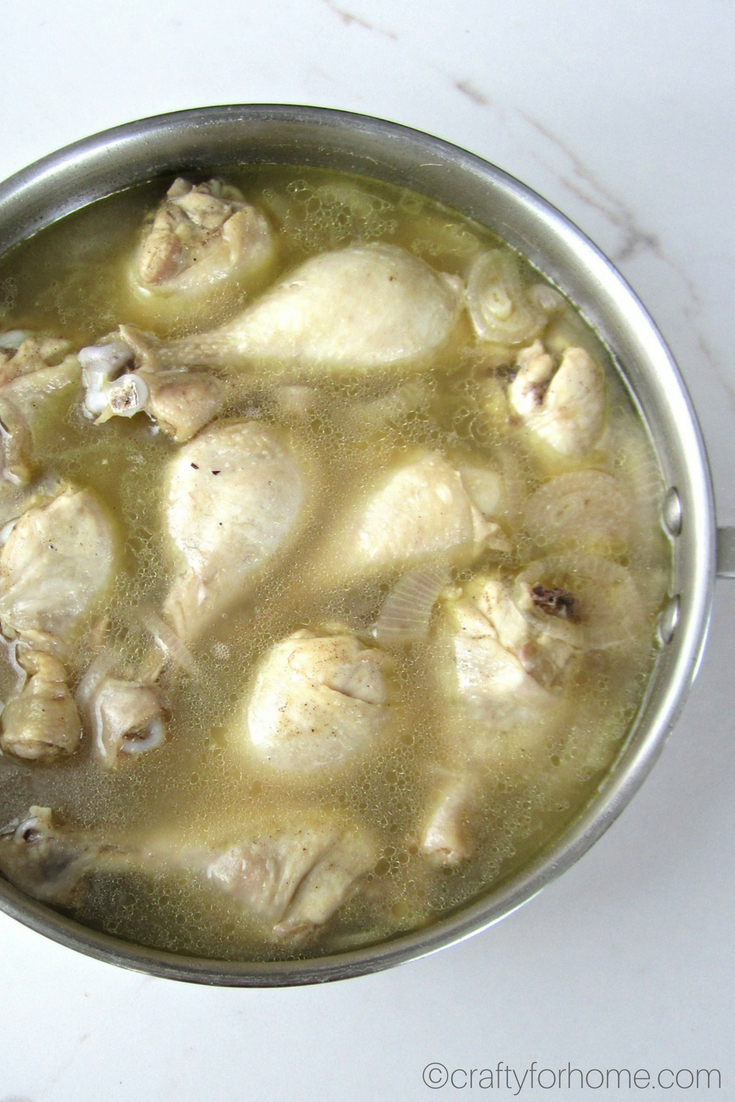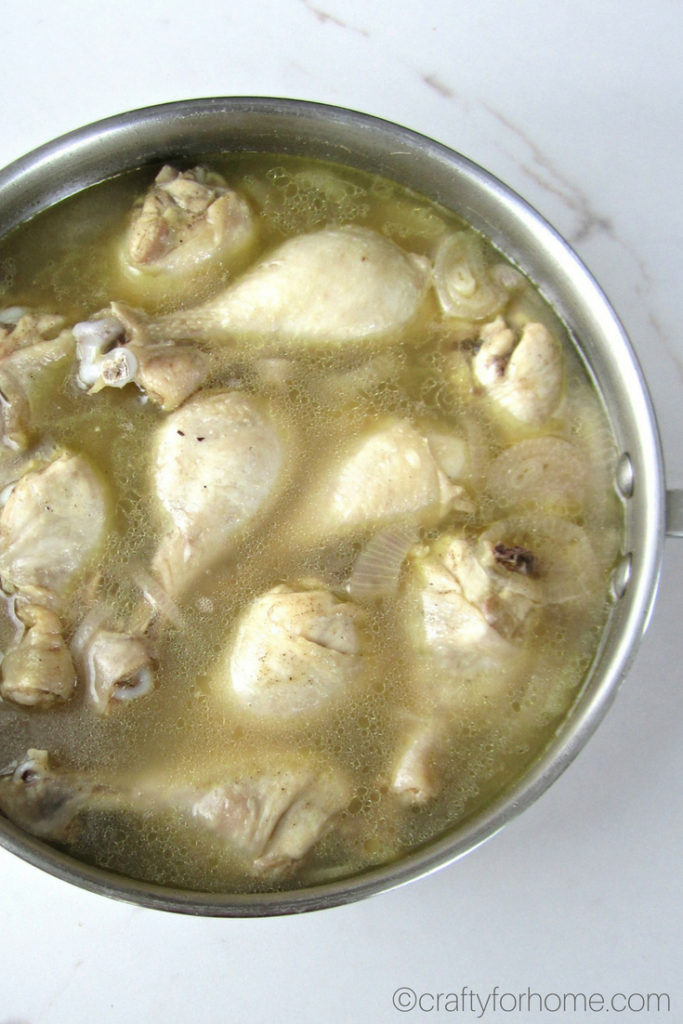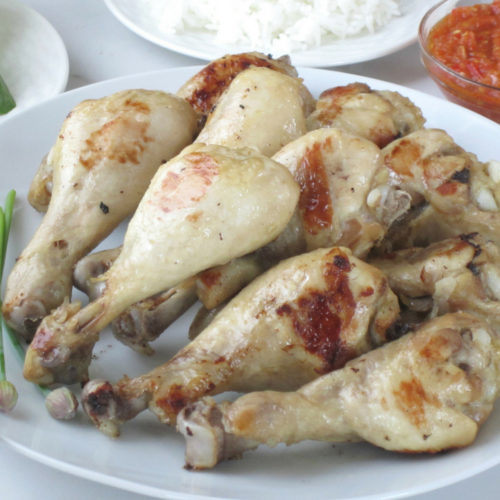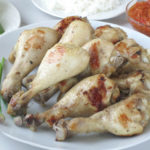 Braised Chicken In Coconut Water
Easy dairy-free and gluten-free Braised Chicken Drumsticks In Coconut Water, then bake it until little bit charred, perfect for meal prep ideas.
Ingredients
10

pcs

chicken drumstick

about 3 lb

5

garlic

3

shallot

or small size onion

4

cups

coconut water

1

tsp

salt

2

tsp

ground ginger

1

tsp

white pepper

juice from 1 lime

2

tbsp

oil
Instructions
Put all ingredients except oil in the medium-sized pan.

Cook it over medium heat, until the chicken is cooked through about 1 hour, increase cooking time and simmer it for another 45 minutes if you want the chicken to fall apart off the bone. But 1 hour cooking time is perfectly fine.

Prepare the baking sheet, line it with parchment paper.

Take the chicken drumstick of the pan, drizzle the chicken with oil, put them on the baking sheet.

Bake it for 10 minutes until the chicken gets the slightly golden color and a little bit charred, flip it once.

Serve it with fluffy cooked rice or any side dish you like.
Recipe Notes
For frying option:
Once the chicken braised, shallow fry the chicken pieces for a few minutes.
You also can serve the chicken once it braised done if you preferred.
Do you make this Braised Chicken In Coconut Water? Take a picture of your delicious meal, hashtag #craftyforhome, or you can tag @craftyforhome on Instagram.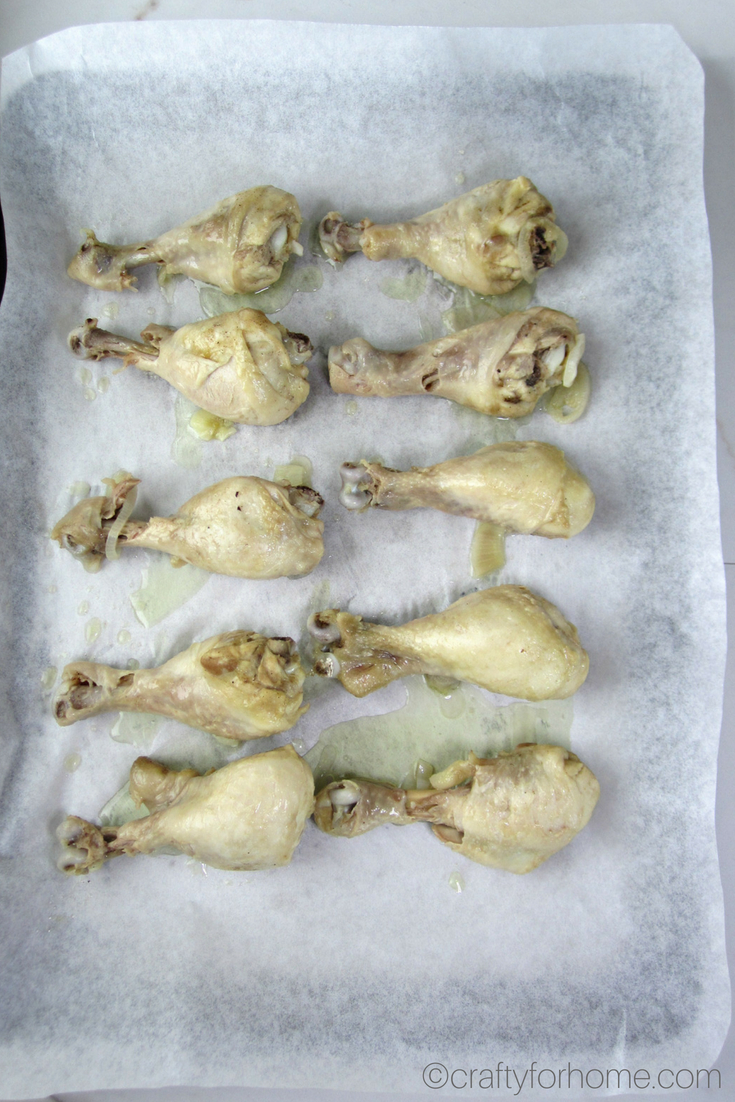 To make it into the meal prep ideas, you can braise the chicken in large quantities, bake it then pack it per portion enough for the next couple days meals.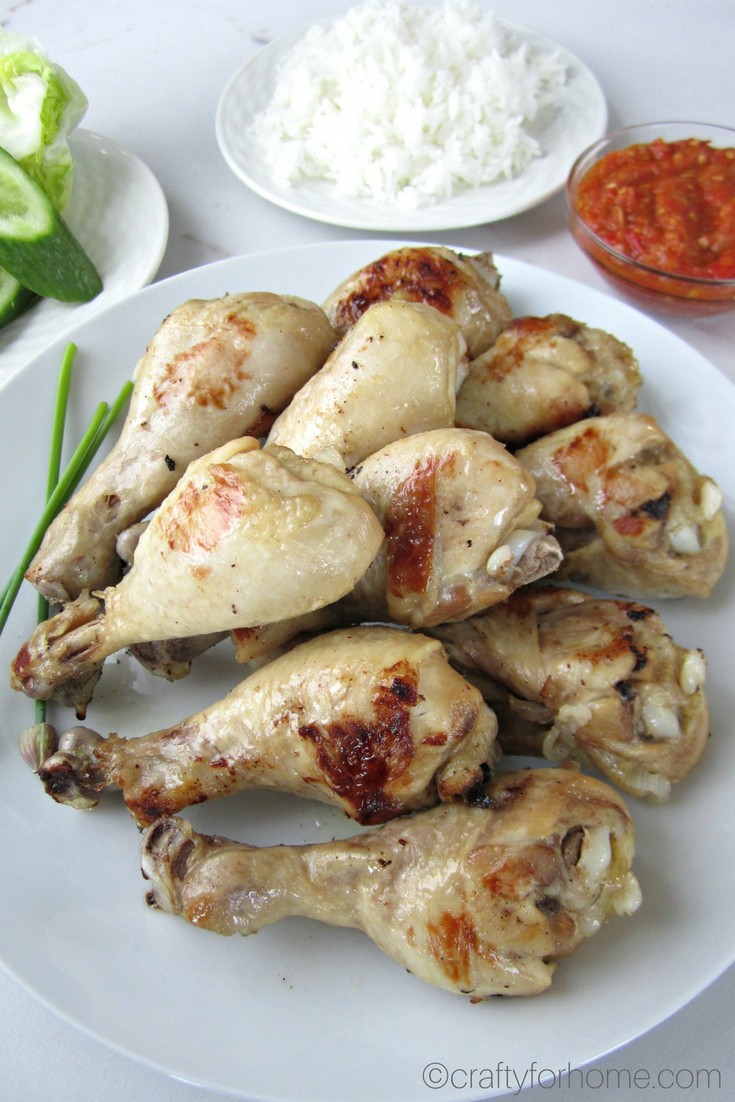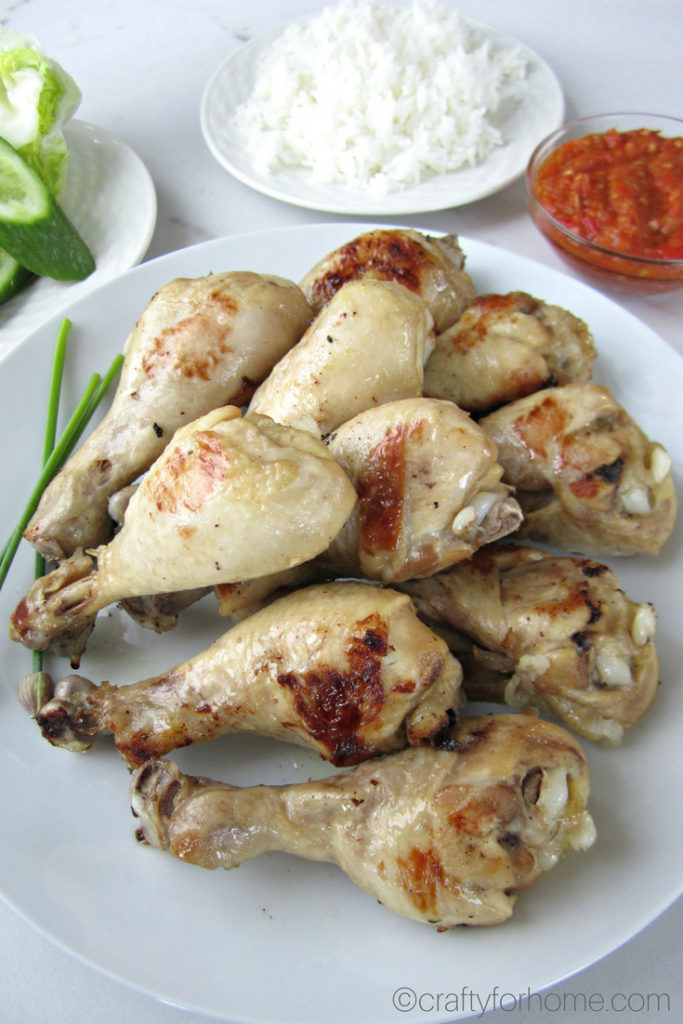 Traditionally, from where the dish came from, they serve this chicken with spicy condiments called sambal that looks like salsa contain hot chili, tomato, onion, garlic and shrimp paste for dipping sauce. Serve it with cooked fluffy rice and raw vegetable for a complete meal. Here is the recipe for Chili Sambal if you like spicy food.
If you like more meal prep ideas, try these chicken recipes.
Pin this to save it for later!