Easy Dairy-free, gluten-free chili sambal, homemade sambal oelek with all simple ingredients to serve it as condiment or dipping sauce.
Chili Sambal is a spicy condiment or salsa from Indonesia, the main ingredient here chili pepper. But if you don't like it spicy then omit the chili, the taste will be slightly into tomato taste instead. There are lots of sambal varieties in Indonesia. But also with all variety dishes there often serve it with sambal for a complete meal.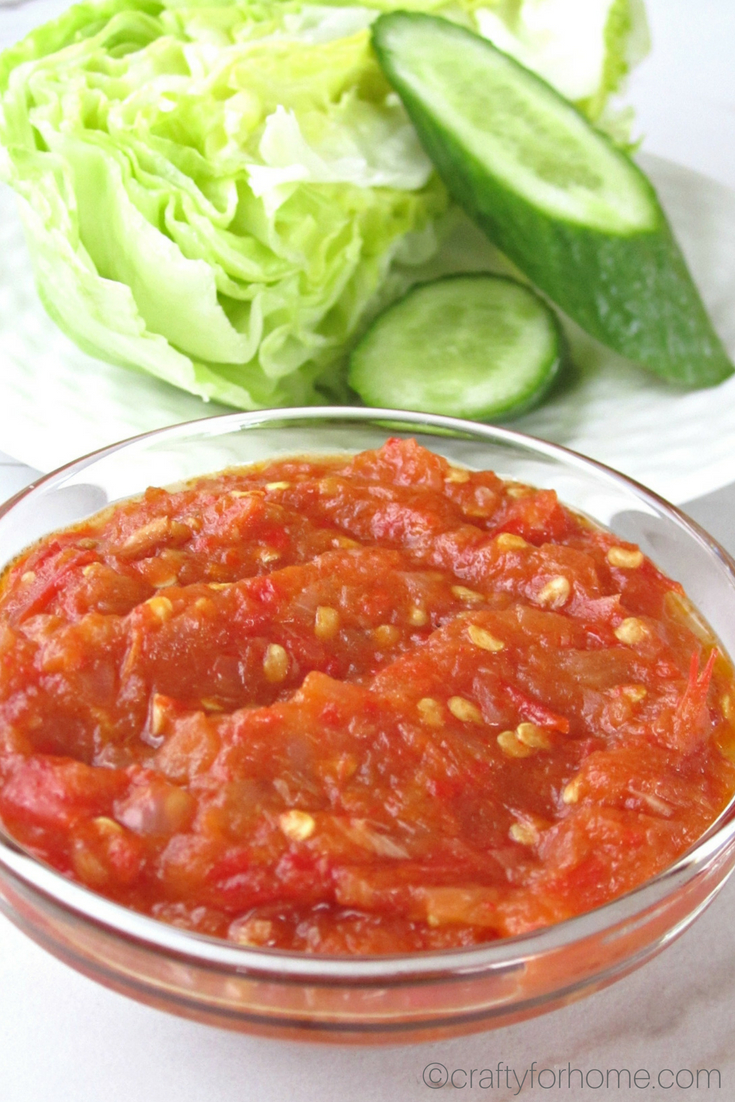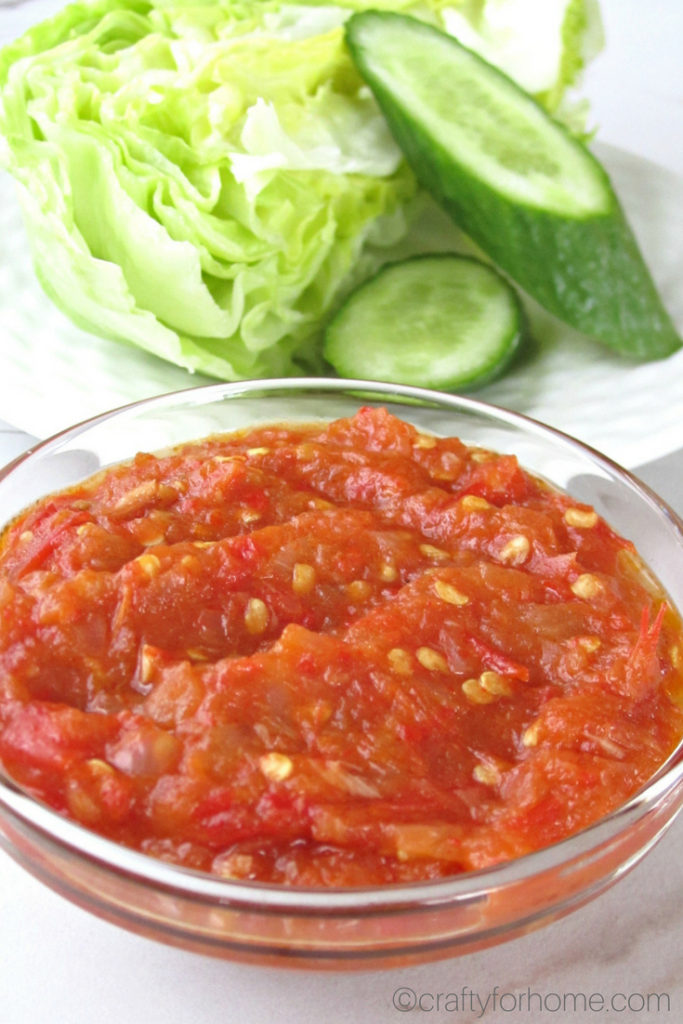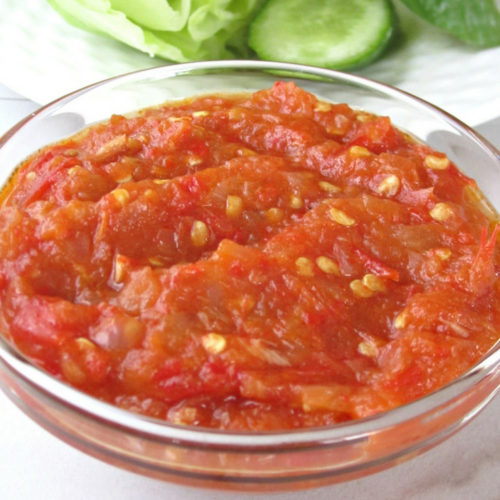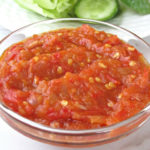 Chili Sambal
Ingredients
10

red serrano or chayenne chili peppers

3

shallot or 1 medium size onion

5

cloves garlic

3

keylime leaves

2

tomatoes

1

tbsp

oil

1

tsp

shrimp paste or anchovies paste
Instructions
Cut tomato and onion in half.

Put tomato, chili peppers, onion, and garlic into the saucepan, boil it with little water until all soft.

Cool it down then process on blender on pulse or immerse blender, just until all mix together with some chunk pieces on it, we don't make purée here.

Alternatively, use pestle and mortar if you have one available.

Return it to the saucepan, add 1 tbsp oil, shrimp paste or anchovies paste if you use it and lime leaves. Let it simmer on low heat until almost all liquid evaporated.
Recipe Notes
Omit the shrimp paste or anchovy paste if you prefer, then you can add 1 tsp salt to taste while it is simmering.
Do you make this Chili Sambal? Take a picture of your delicious meal, hashtag #craftyforhome, or you can tag @craftyforhome on Instagram.
Sambal pairs well with all kind of dishes like roasted or fried chicken, fish, meat, egg, and tofu or tempeh for a vegetarian option. Also for seasoning mix to make a certain grilled chicken or fish. It is easily double the recipe and freeze it if you like, thaw and heat it up when you ready to use it.
Pin this to save it for later!