Store your green tomatoes indoor at the end of growing season. Here are four tips on how to ripen green tomatoes so you can enjoy these tomatoes later on in the fall or winter.
Helpful Tips To Ripen Green Tomatoes Indoors
Growing season in the place where I live now is short about three months if we are lucky having a beautiful hot summer. The last frost comes on May 23rd, that means I will start planting the tomatoes or any warm-season plants in the garden around late May.
As an Amazon Associate I earn from qualifying purchases. This post may contain affiliate links. Please see the Disclosure Policy for details.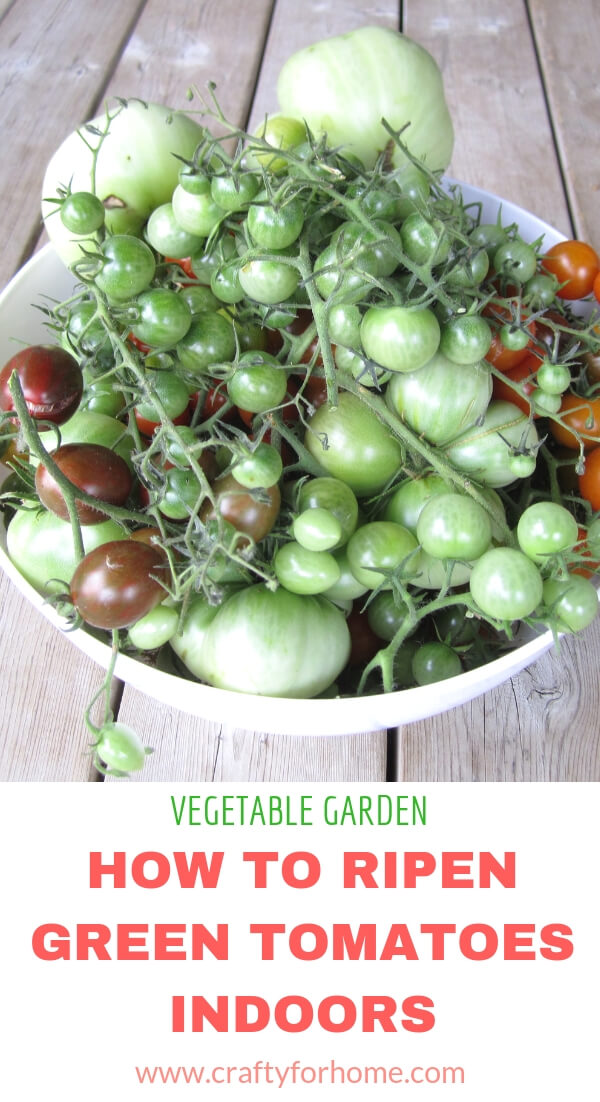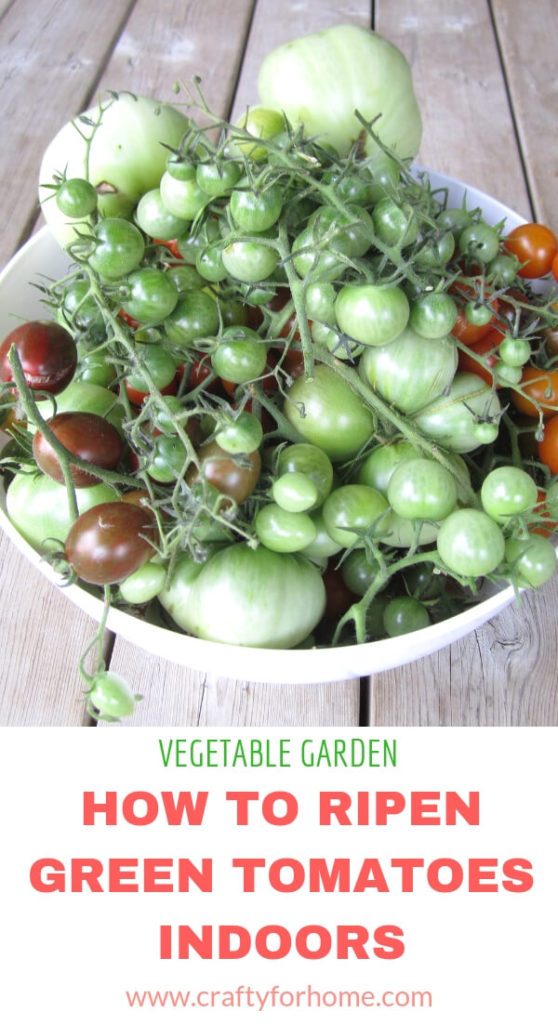 To be safe, I plant tomatoes and peppers around June 1st. If we plant it earlier in May, we might get the unexpected frost, and it usually is not a problem if we cover the seedling with row cover or anything that protects it from the cold.
The first frost comes on September 12th here in Zone 4A, but sometime it comes earlier, which means I have to start fall cleaning and picking all these tomatoes and peppers and store them indoors. Some of these fruits are red, but I usually have the overabundance of green tomatoes.
If you grow tomatoes on the container, you can bring the plant indoors if you want. I used to spend times in few days to few weeks try to cover the garden with this blanket frost.
But then I realize I can ripe them indoors with no problem and also green tomatoes are yummy on some recipes like this Fried Green Tomatoes.
How To Ripen Green Tomatoes Off The Vines
Here are four tips that I always do every year, and I will have red tomatoes up to few months if it was last that long because I am happy to cook the green one too.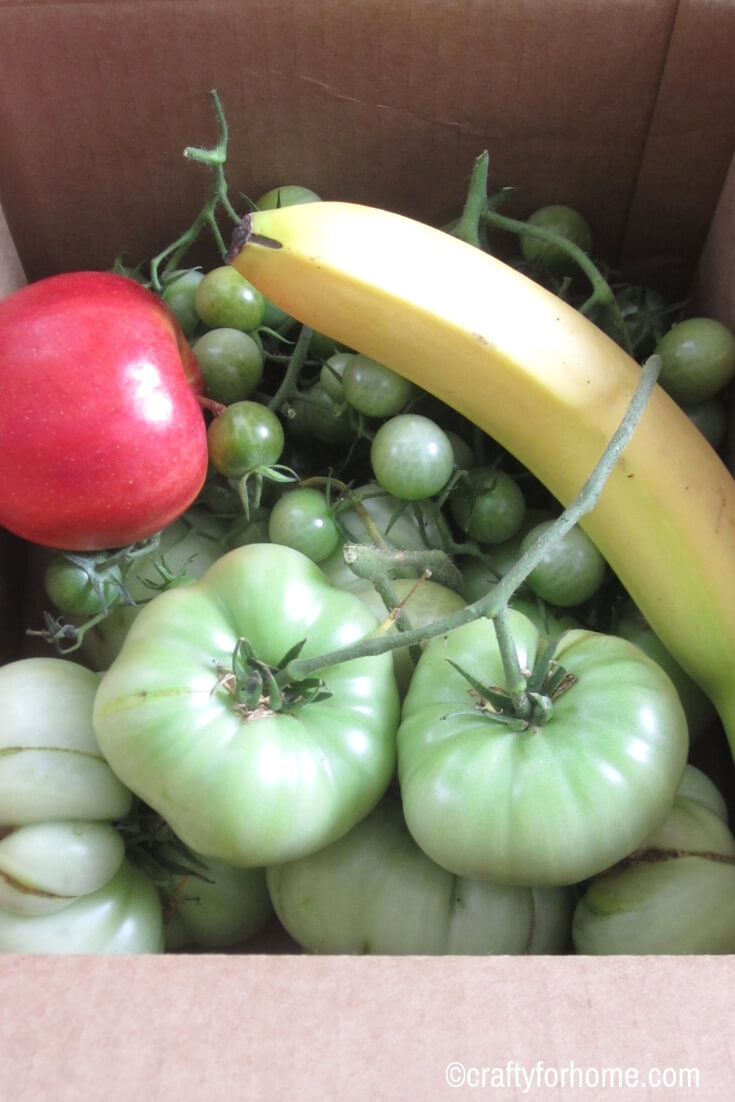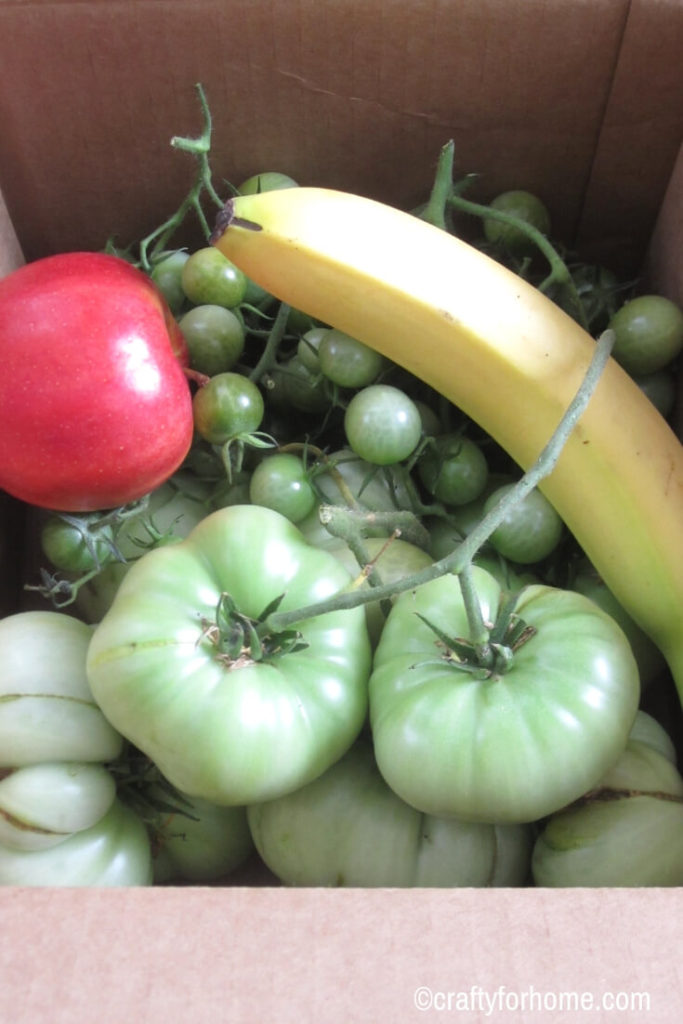 If you have large quantities of green tomatoes, place them on the cardboard box and put apple or banana on it too. The apple and banana will help tomato ripe faster.
Keep the box in a warm place like 65 ° F – 70 ° F as this is the most indoor temperature range. These tomatoes will turn red in about one to two weeks.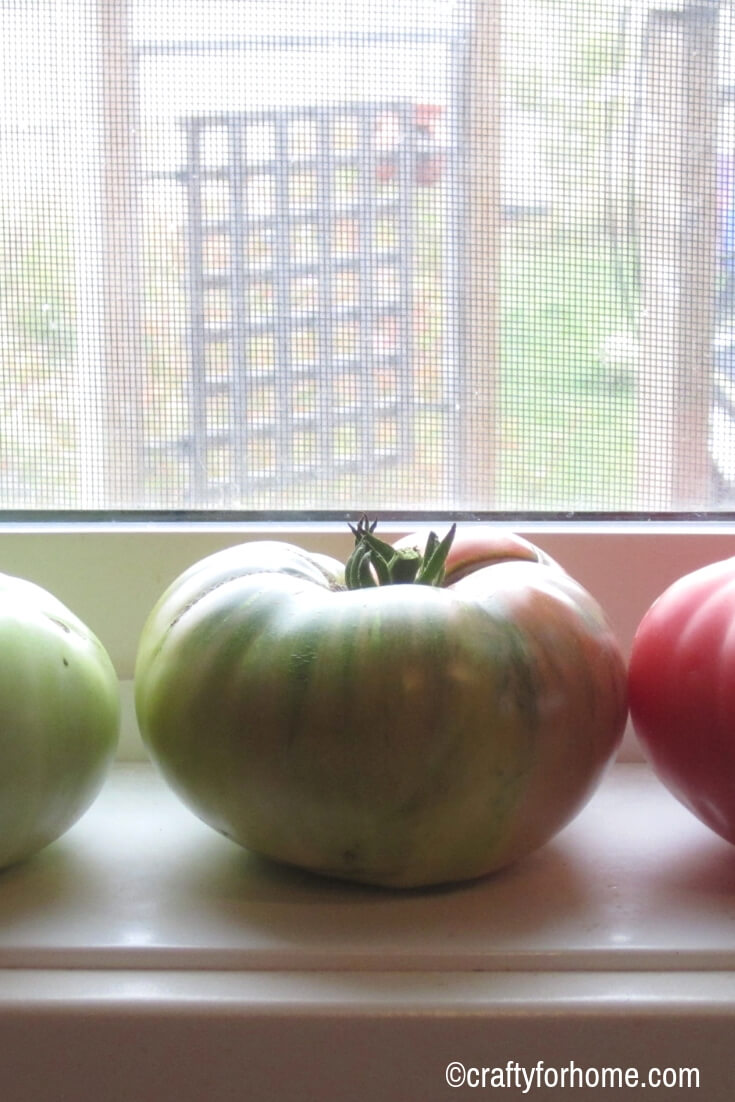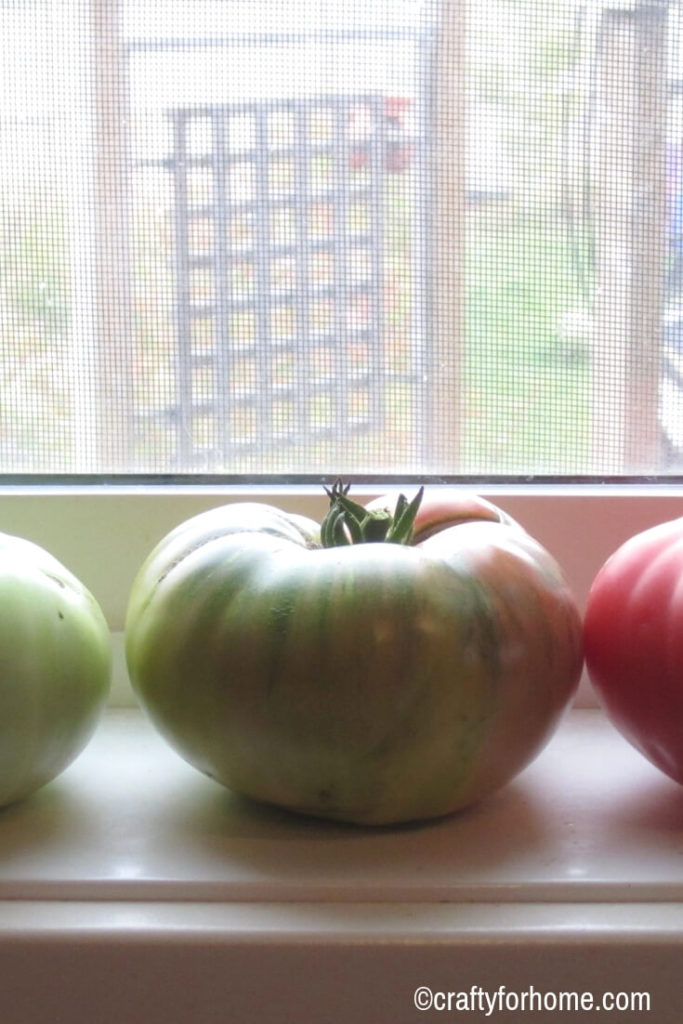 My windowsill usually clear of anything, except the one in the kitchen by the sink. This space is a perfect place for growing herb indoor, I mean of course on the little container.
Windowsill also an ideal place to ripen the green tomatoes. Put some of the green fruit on the warm windowsill, you will get ripe tomatoes in about a week or two.
But if there is frost around the window, I will not put any fruits there. If you try to do this way, you need to rotate the tomato, so it gets sunshine and turning red on all side.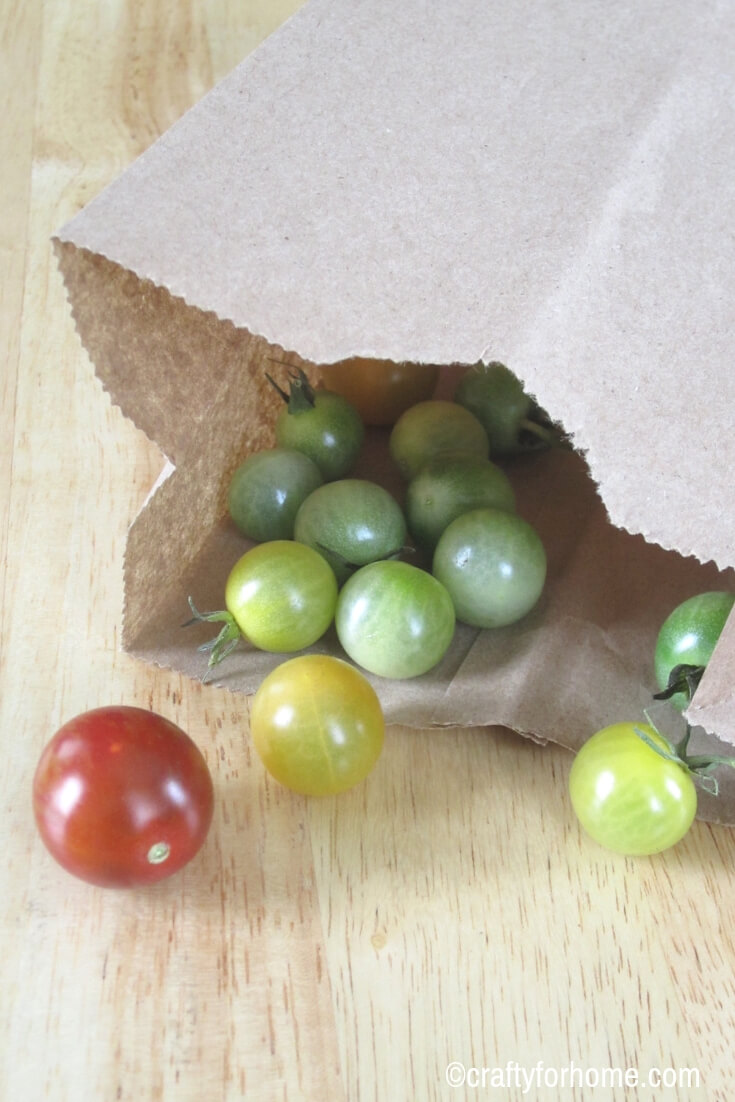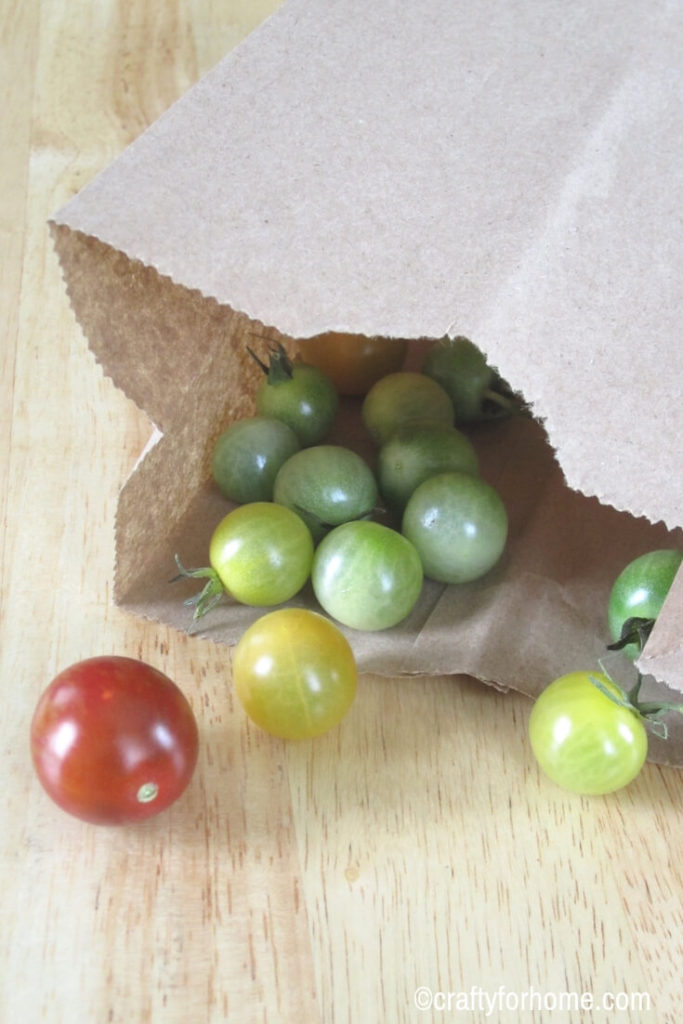 You might hear about this one too, and yes it worked. Put about five tomatoes in the bag with an apple or banana.
Check the bag periodically if there is any sign of rot or mold. You can put more than five if you have smaller size like the cherry or grape tomatoes varieties.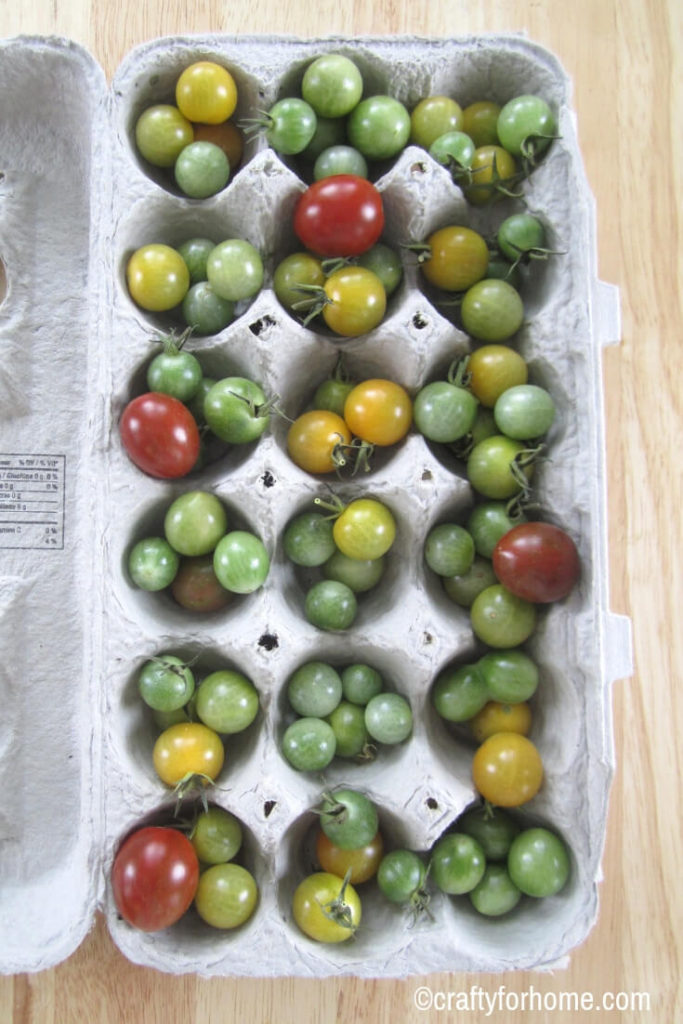 Finally, there is another use for an empty egg carton. It will fit for any smaller tomatoes varieties because the box needs to closed just like you storing egg on it.
Apple And Banana To Ripen Green Tomatoes
Why do I need to put an apple or banana to ripe the green tomatoes? There is a gas called ethylene to speed up the ripening process. Ripe fruit like banana, apple or tomato release natural gas ethylene.
So, it makes sense if we put these fruits together in a warm and enclosed space. This way to help speed up the ripening process.
Fun fact: I also ripen the avocado by storing them with ripe apple, banana, or tomatoes on fruit basket, then I will get ripe avocado in about three to four days.
Although I have never tried this way, lots of people got successful ripening tomatoes indoor by hanging the plant upside down. You need to pull the whole plant gently, so the fruit still attaches to the plant itself. Then hang it upside down in a garage, cellar or shed where the temperature remains above freezing.
Things To Check When Ripening Green Tomato Indoors
Storing tomatoes indoors need to check it periodically. It always a great idea to check it every day for the sign of mold or rot. It also requires good air circulation that will prevent the mold from forming.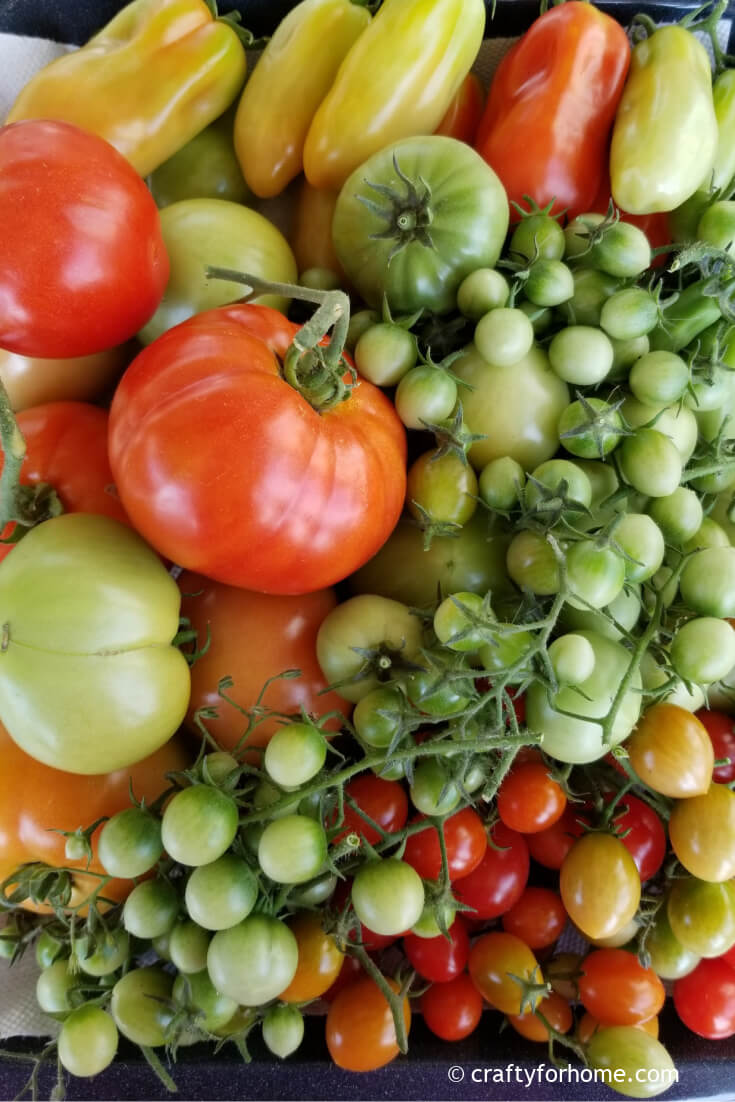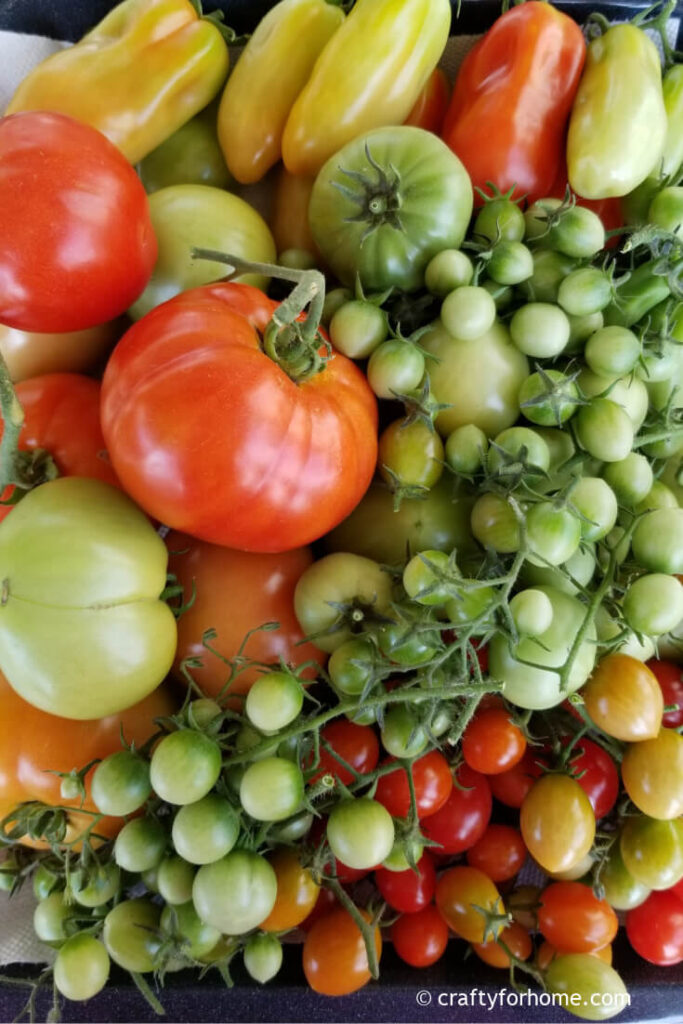 It is important to sort them out before you store it. Check if these tomatoes are clean, dry, bruised, crack, squeezed, no sign of disease or who know there are tiny bugs on the ride.
Of course, you don't store the damaged fruit with the good one. Separate them in the other box or bag.
If you need to dispose of the damage one, please do so in a safe way. Always select the very best one for ripening.
Use these four different ways to ripen green tomatoes indoors. #greentomatoes
Click To Tweet
So, how is your garden doing? It is fun to grow your food, and for the bonus, you can get different varieties than the store bought one. What is your favorite way to ripening green tomatoes indoors?
Do you have a particular method of ripening green tomatoes or even your favorite green tomato recipe?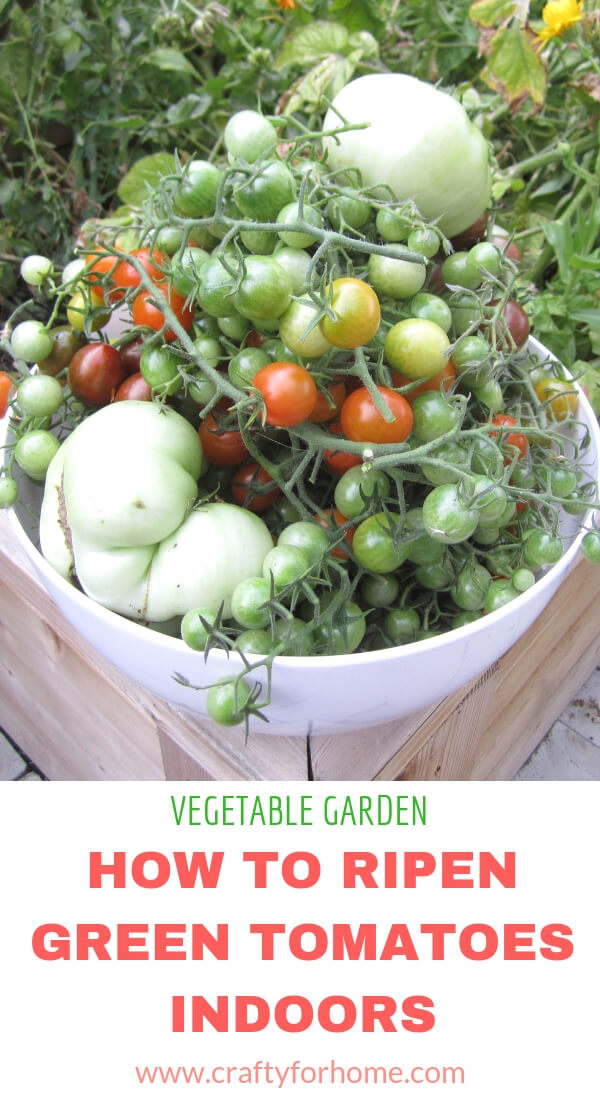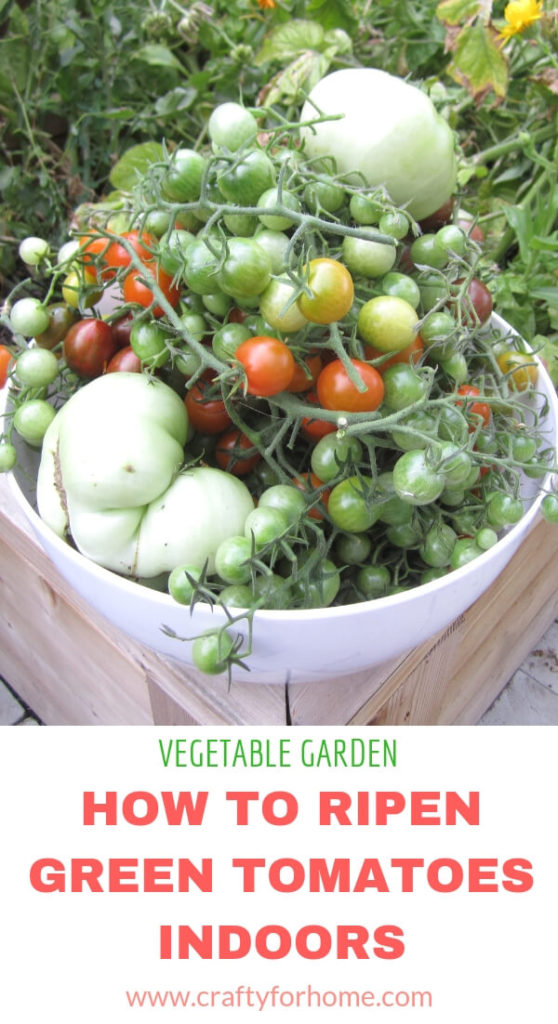 More tips for growing tomatoes
The easiest way to get more free tomato plants in a week without seed starting involved. 
Have you thought what to do with these tomato plants suckers? There are things you can do with these suckers whether you would like to remove it or not.
Best gardening tips on how to grow tomatoes in a container that perfect for small space garden.