Have you thought what to do with these tomato plants suckers? There are things you can do with these suckers whether you would like to remove it or not.
What Is Tomato Plant Suckers?
Aside from removing tomato plant suckers, there are some ways you can use them up and grow it back in your garden. There always doubt about pruning the sucker or not.
As an Amazon Associate I earn from qualifying purchases. This post may contain affiliate links. Please see the Disclosure Policy for details.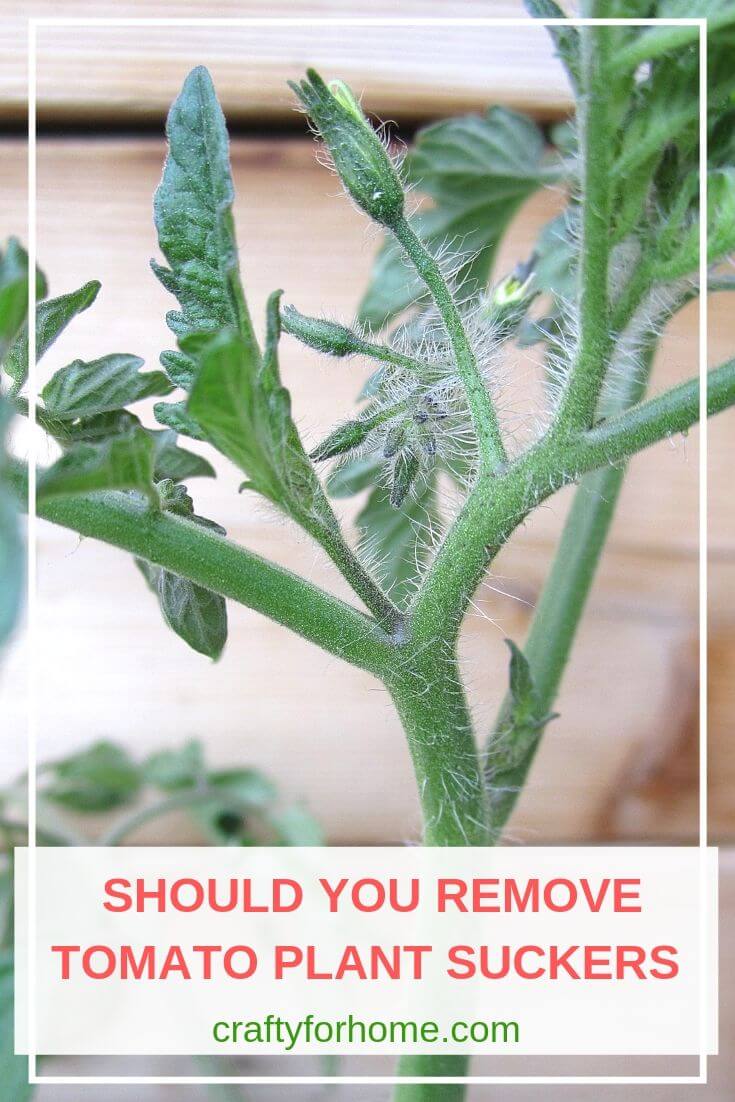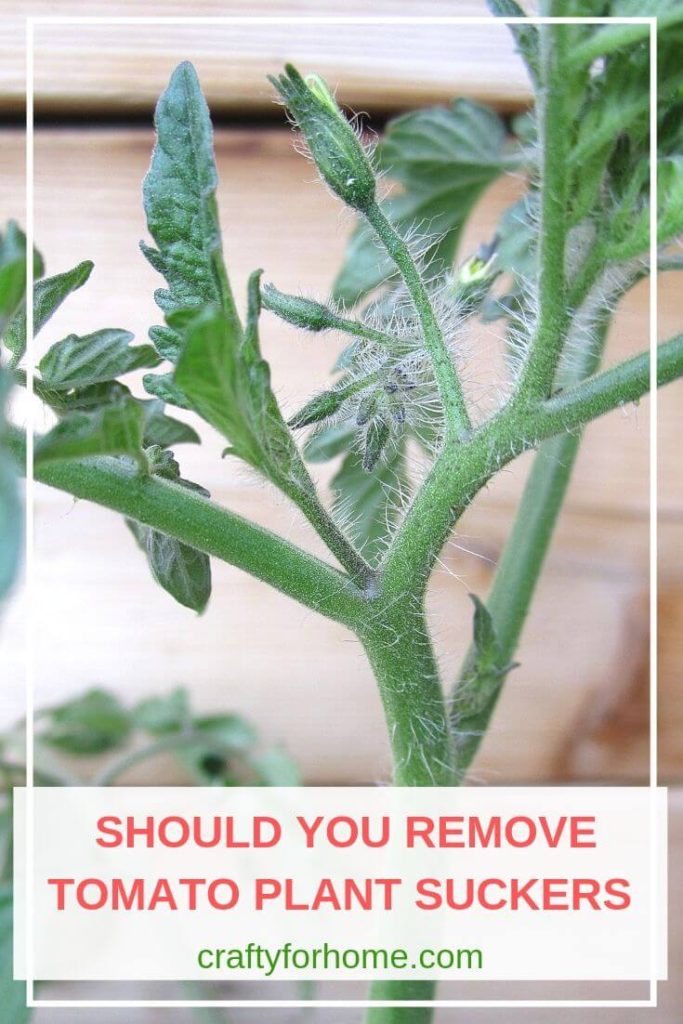 Certain types of tomato plants will benefit from pruning. Other ones will do just fine with these suckers still attach to the plant all over.
Tomato plants have the main stem that goes upright, and if you look closely, there is another small branch between the leaf and the main stem.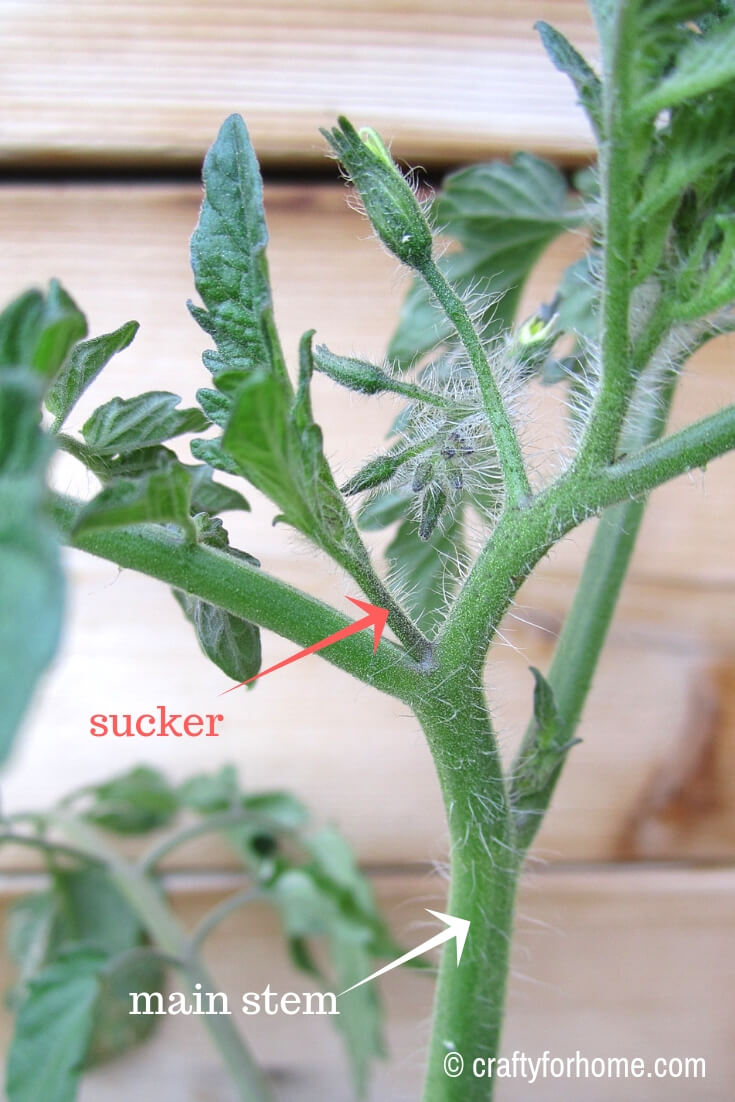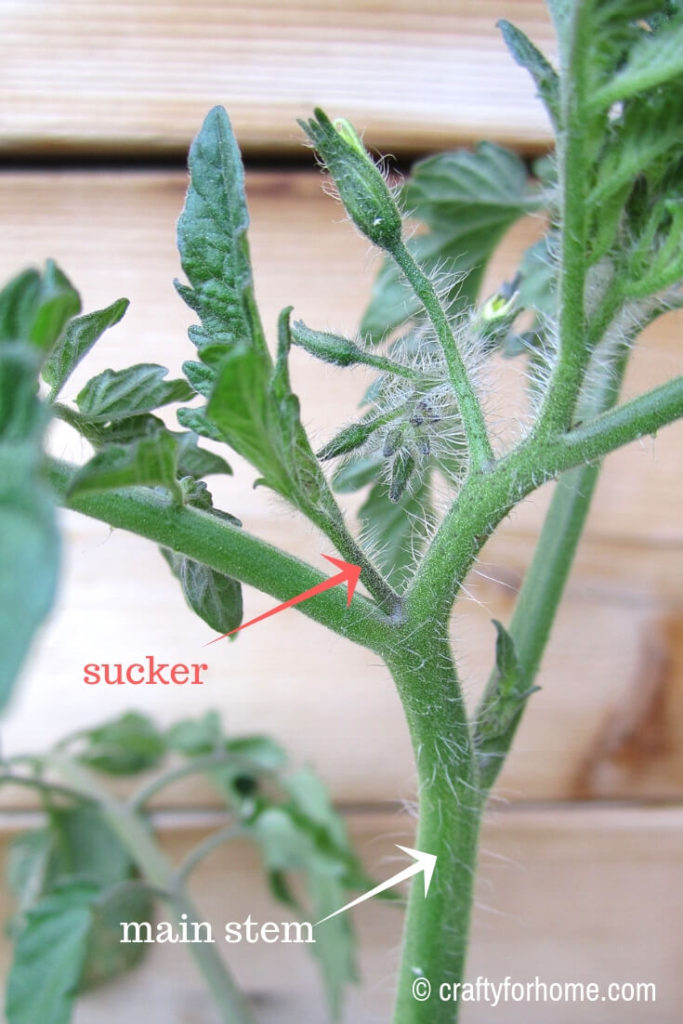 The tiny one that soon will grow big into the same size as the main stem called tomato sucker. The suckers will have fruit if you let it grow.
Should You Remove The Tomato Plant Suckers?
Tomato plants have two different types, indeterminate and determinate tomatoes. Both have different growing characteristics.
Indeterminate tomatoes
The plant will keep growing until frost killed it. This type is perfect for an extended long growing season area. It often requires staking for support.
But you still can grow them in the short growing season with some tricks.
Some indeterminate varieties are San Marzano, Brandywine, Sungold (Sungold tomato is one of the early tomato variety) and many others that usually says on the seed package label.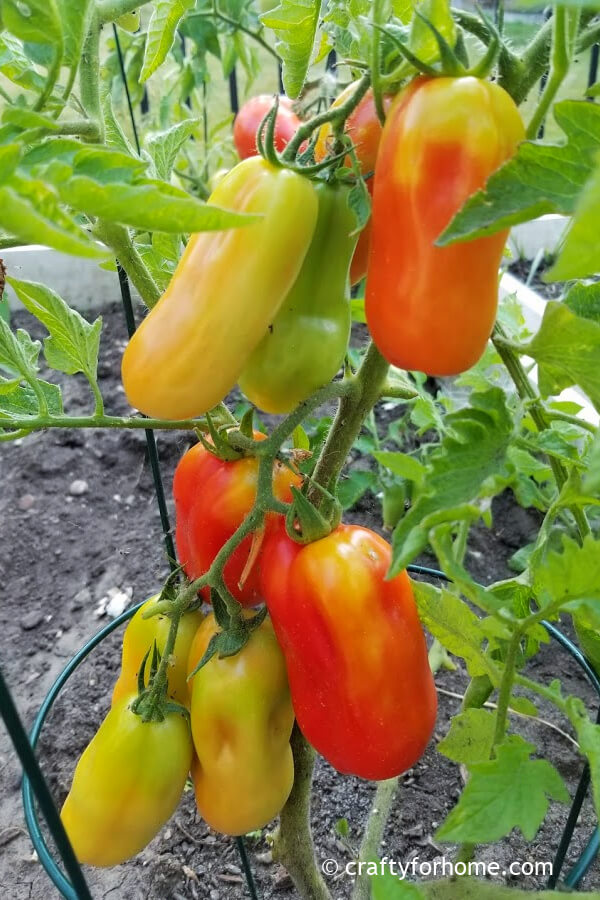 If you grow indeterminate tomatoes and you have a short growing season, you can remove the suckers when it still small so the plant can have more energy on the main stem to provide desirable yield tomato harvest.
Determinate Tomatoes
The plant will grow until certain high and maturity days then it stops getting taller until the fruit ripe. This variety is perfect for a short growing season or container garden.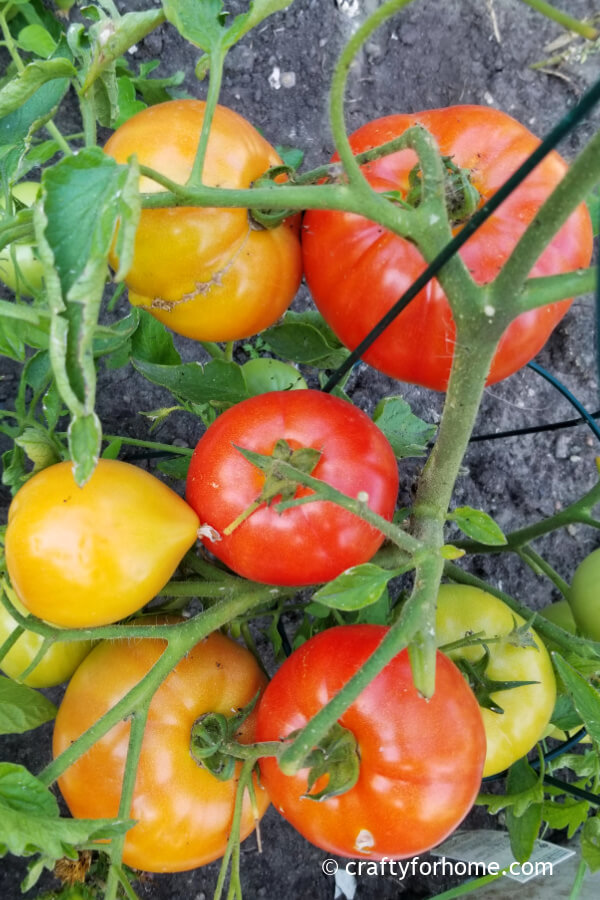 Some determinate varieties are Bush Early Girl Tomato, Bush Roma Tomato, Baby Boomer Hybrid (again it will say on the seed package label).
For this type of tomatoes, you can remove the suckers or leave them to grow. You will get fruits on each sucker when the plant mature.
Related: Companion Plant To Grow With Tomatoes.
What Happens If You Don't Remove The Tomato Plant Sucker
For indeterminate tomatoes, these tiny little branches will grow big over time and take some of the plant energy. So, instead of growing fruit on the main stem, the plant also has smaller fruits all over the suckers.
If you garden in a warmer zone and long growing season, this might not be a problem, but for a shorter growing season, you might not have sufficient time for all these tomatoes ripe on the vine.
For bigger size tomato varieties such as slicer, I usually remove all the suckers. Because I only have around three months and half growing season which includes the possibility of late frost, hail storm, rain, and early frost.
For cherry tomato varieties, I usually remove the suckers but leave it about three of them, because I find it smaller size tomatoes ripe faster.
How To Pruning Tomato Plant Suckers
If you look closely between the main stem and the leaf branch, you will find a tiny branch resemblance tiny seedling. You can use clean scissor or pluck it by your finger to remove the sucker.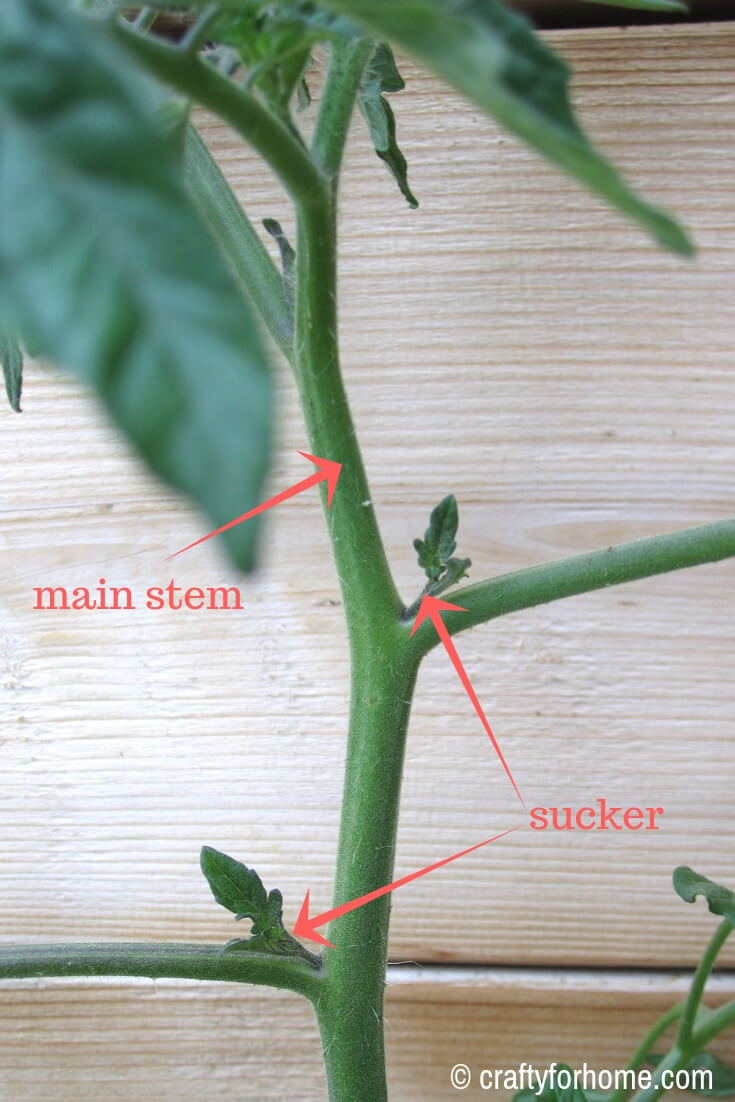 It is better to remove it while the sucker is still small up to 4 inches tall, so it doesn't take the plant energy too much. I always check the plant once a week to remove the sucker.
What To Do With The Removed Tomato Plant Suckers
Surprisingly, you still can use the tomato plant suckers instead of tossing it to the trash or compost. You can grow it into new tomato plants. Here you can find step by step how to grow tomato plant from cuttings.
You will get the same tomato plant variety by rooting the suckers. By doing this, you will get lots of tomato plants for free. These plants will have the same fruits as the mother plant.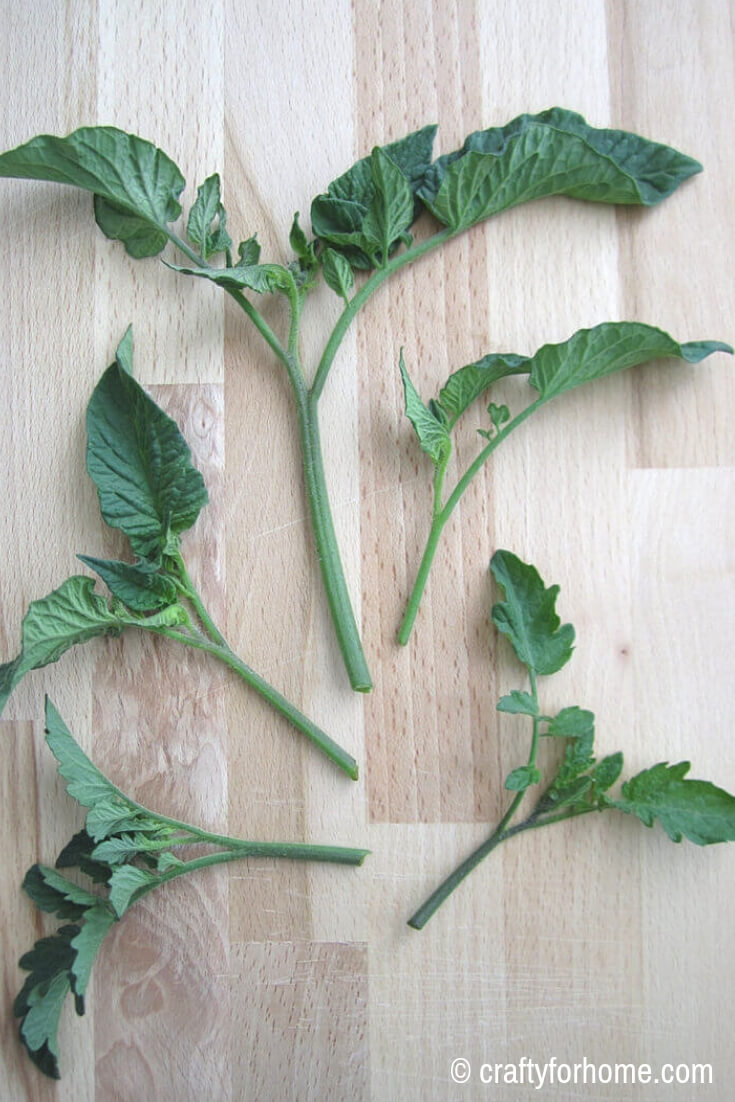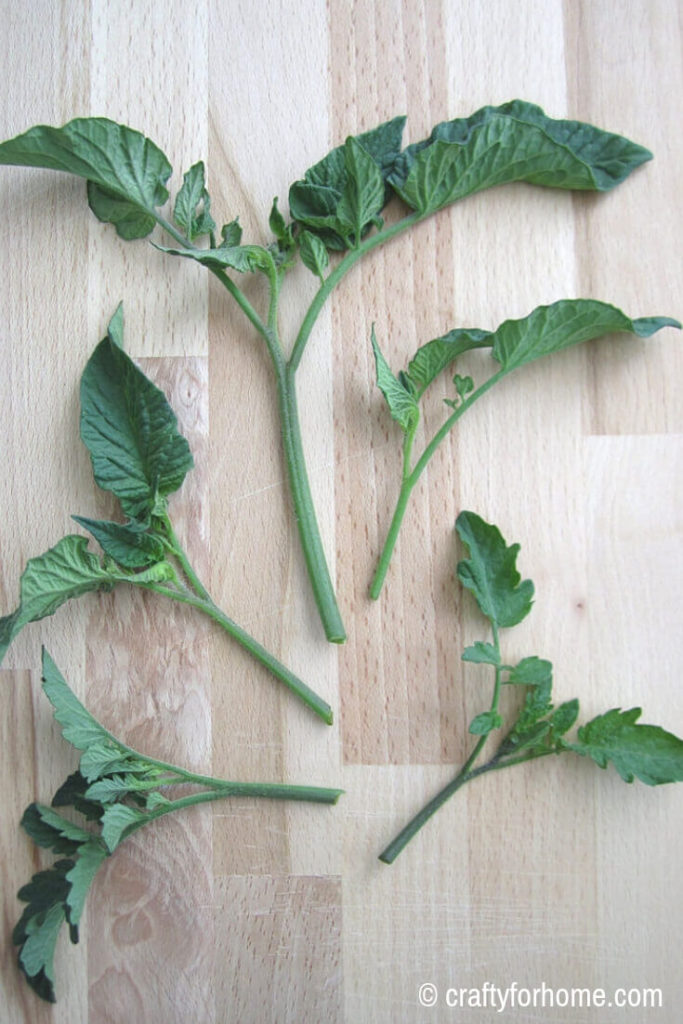 If you are not sure the plant will mature before the first frost, you can start rooting the sucker as early as possible once you see it start growing in between the leave branches.
If you have a short growing season, you can certainly grow the newly rooted plant in a pot for a container garden and bring it indoors when the first frost is coming. Another way is to grow it for hydroponic indoor or outdoor.
Do this for these tomato plant suckers instead of tossing it into trash #gardeningtips #growingtomatoes
Click To Tweet
I grew tomato indoor on Aerogarden, and this is a hydroponic way. Aerogarden comes with everything you need from the plant nutrition, pod, mini dome, and grow light. You only keep the water level and check the plant nutrition required.
Related: 7 Things To Put On Your Tomato Planting Hole
What To Do If There Are Lots Of Unripe Tomatoes On The Vine
The first frost can come early anytime in the late summer. Sometime I get the first frost as early as the first week of September. You can cover the plant with a frost blanket to keep it warm.
If you grow both indeterminate and determinate tomatoes and frost is ongoing for the whole week, you can undoubtedly pick all tomato fruits and all these unripe green ones.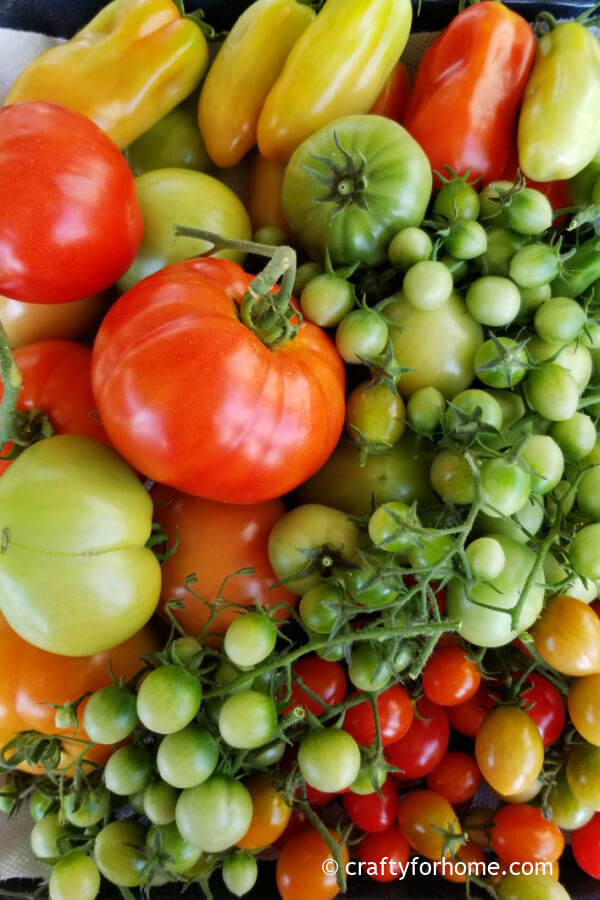 Ripen green tomatoes indoors is possible and these fruits will ripe within a week or two.
Pruning the tomato plant sucker is optional. One of the benefits is the fruits tend to get bigger size when all the suckers removed.
Tomato varieties you can try to grow this year.
Here are more helpful tips for growing tomatoes.
Best Tips For What To Do With Tomato Plant Suckers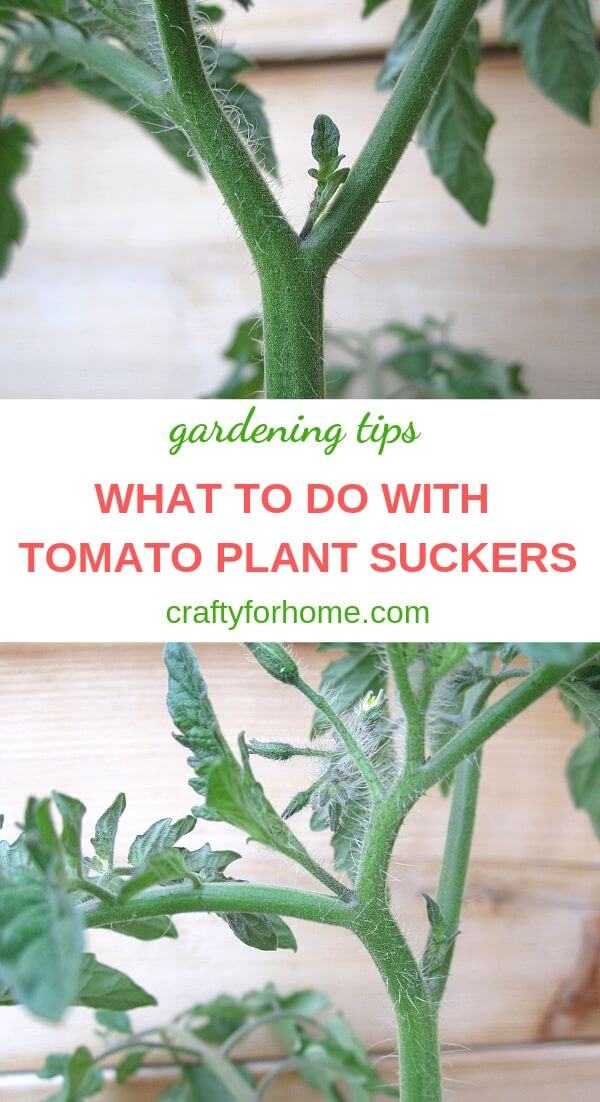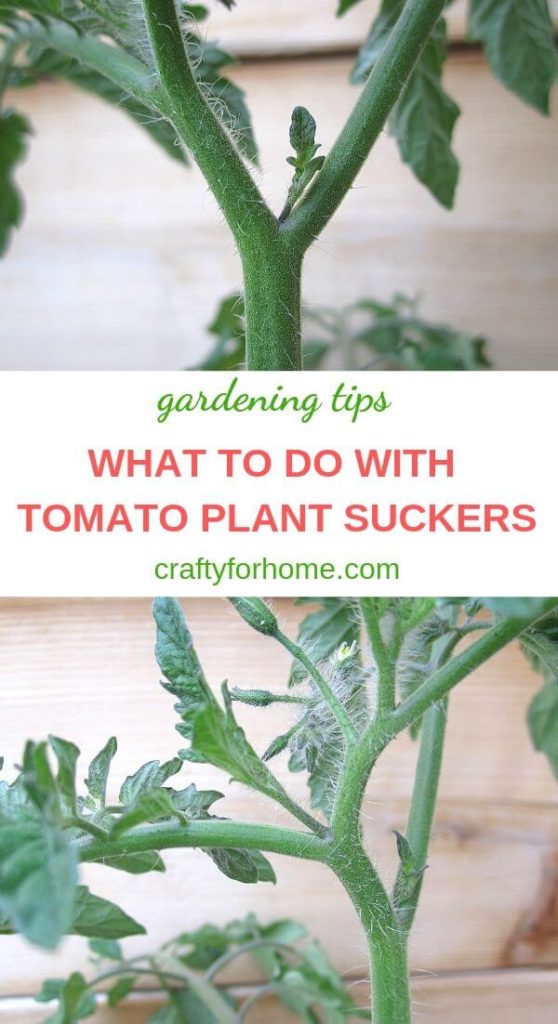 Best gardening tips on how to grow tomatoes in a container that perfect for small space garden.
Best gardening tips on how to grow carrots for the best harvest at home garden.
Grow these vegetables as soon as the ground is warm up and can be worked in the spring.