It is the perfect book for gardeners at any level. The book is fully updated and packed with pictures, project details, and all information to guide you how to build high yield garden in a small space with less work.
Gardening Tips By Using Square Foot Garden Box
It is doable to build the garden in a small space especially home gardeners. This book provides all the information you need to grow a square foot garden.
As an Amazon Associate I earn from qualifying purchases. This post may contain affiliate links. Please see the Disclosure Policy for details.
Thank you to Quarto Knows to provide the All New Square Foot Gardening by Mel Bartholomew, all express and opinions are 100% my own.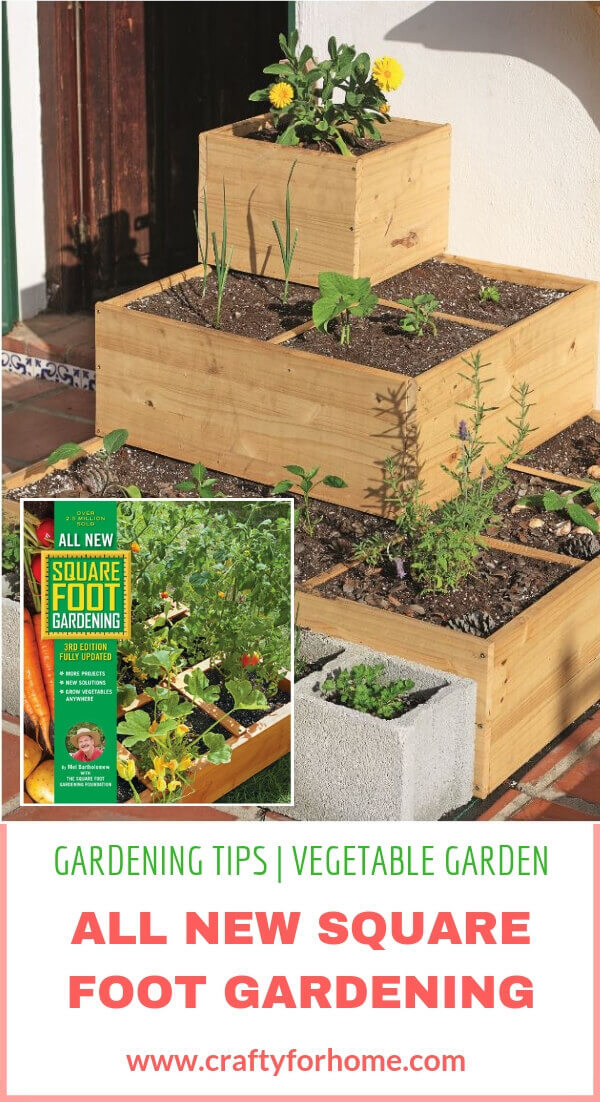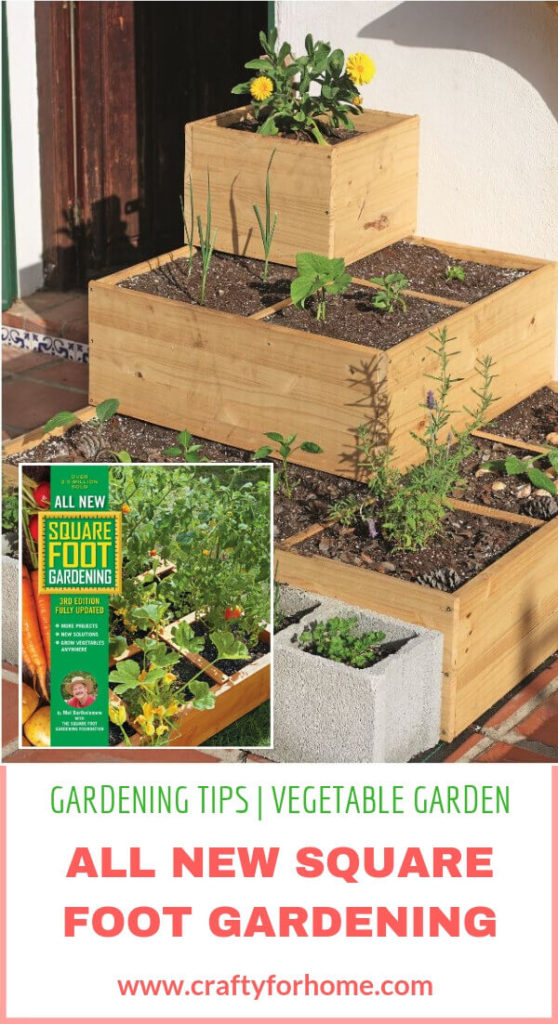 Photo by Shutterstock
The author Mel Bartholomew develop this type of raised box, and he pours all of his knowledge into a book back in the 1980s, and his book encourages lots of gardeners at any level. Now, he creates the third edition All New Square Foot Gardening fully updated book that sold for over 2.5 million copy for proof that his method of gardening works.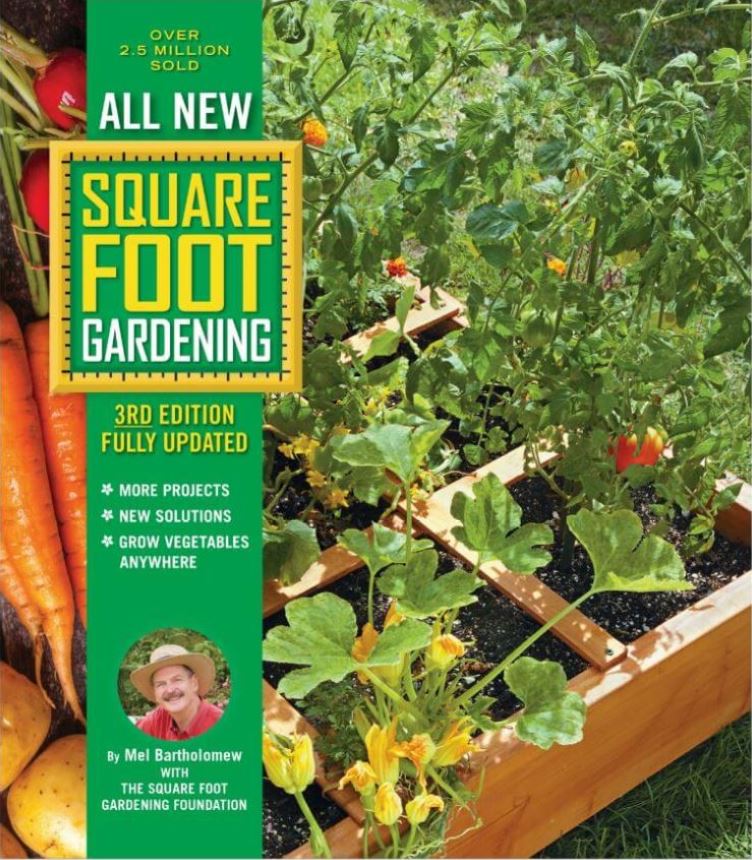 What is square foot gardening
According to Mel's method that square foot gardening is the way you garden to maximize the space, less weeding and uses the proper growing medium. As we all know, that we don't want to waste our time to weeding the garden often, his method works well for any home gardeners and beginner gardeners. The typical square foot garden is 4 x 4 raised garden box and divided into 16 squares by using the grid.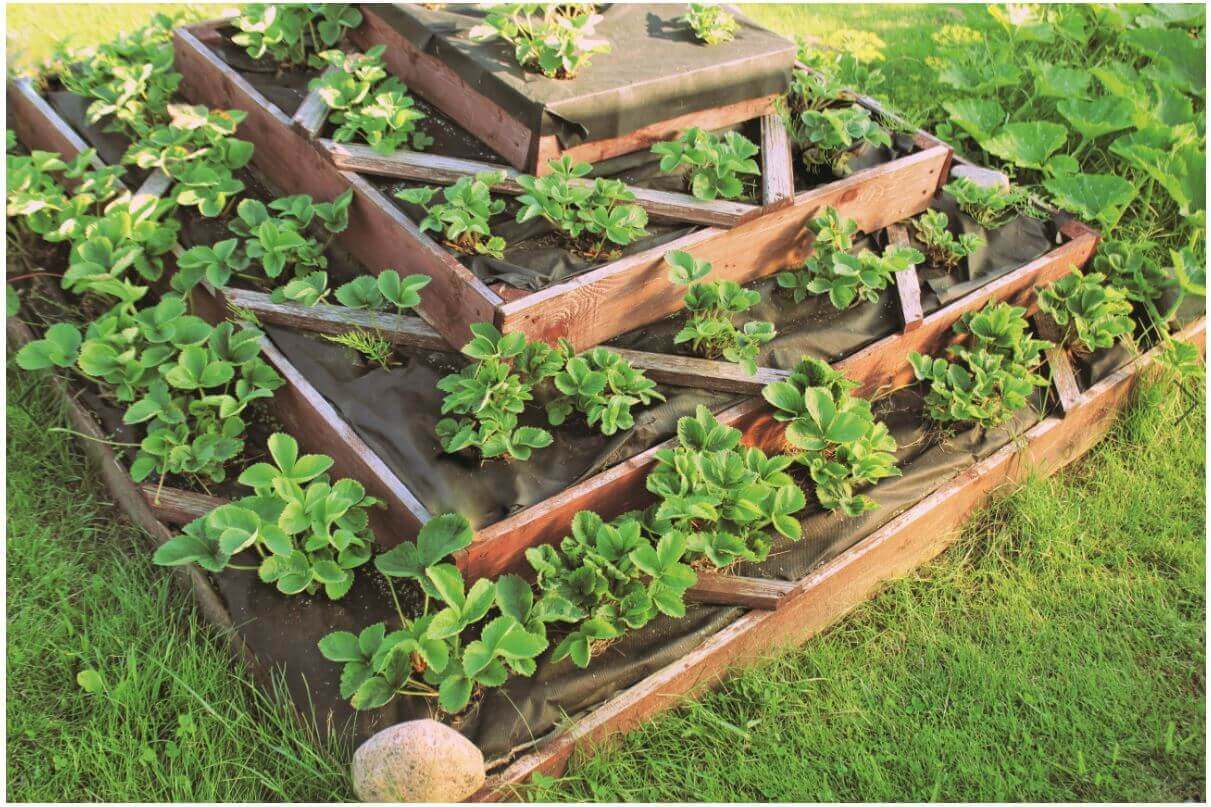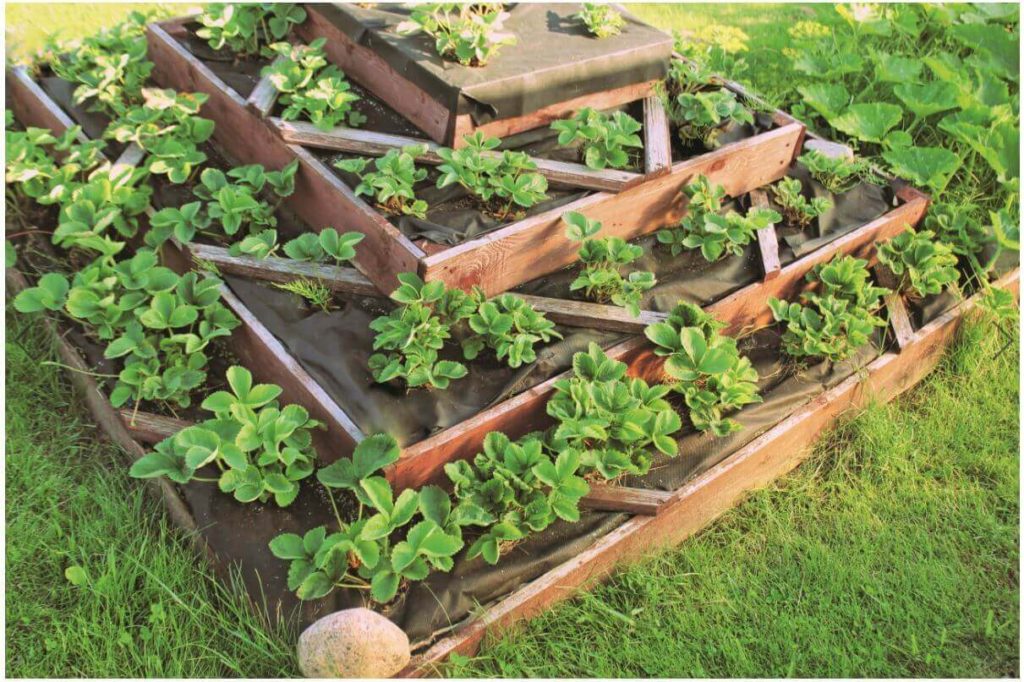 Photo by Shutterstock.
The square foot garden is not only for vegetables. It is a perfect raised garden box to grow flowers or fruit like this strawberry planters. As you can see, this strawberry planter is a tiered square foot garden with triangle divider.
Square foot gardening pros and cons
Pros
This type of raised garden box has many benefits that include less weeding, fit in small space, less watering, well drained, the right growing medium mixes, and high yield. It is also a great gardening project with kids.
Cons
The startup to build the square foot garden might be costly, from the material you need, growing mix, plant starter/seeds. But it will last longer if you use durable materials.
Below is the sample image of square foot garden construction, as you can see, that you can attach the trellis on one side of the box for climbing vines.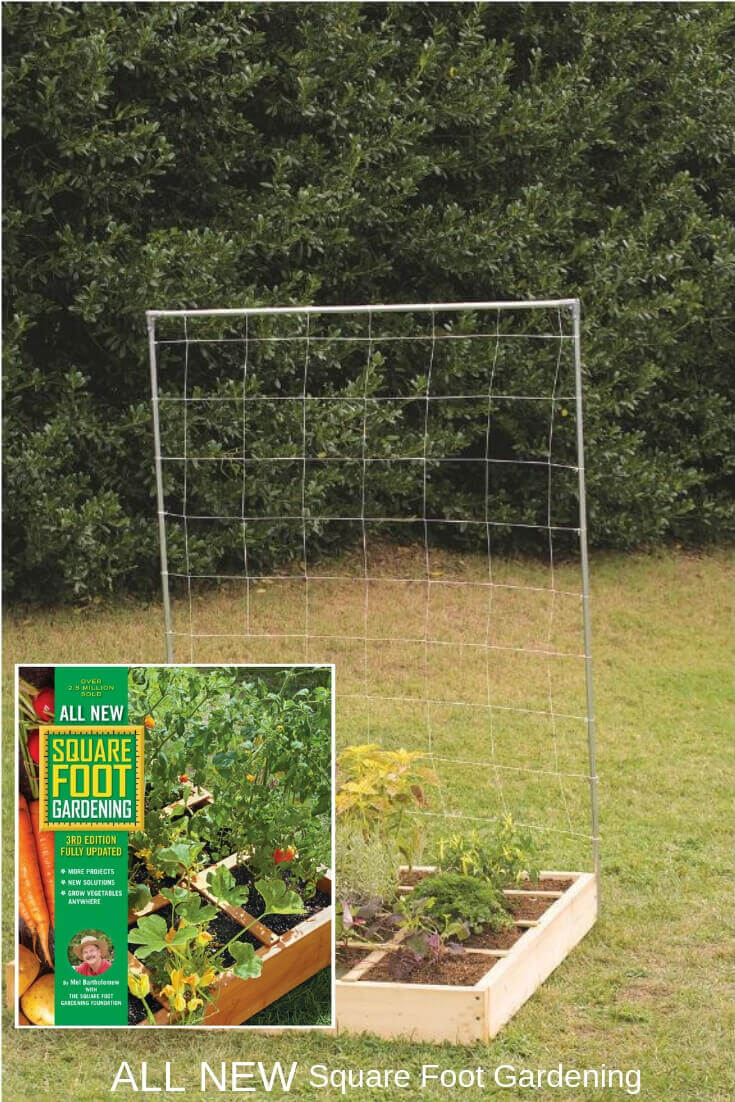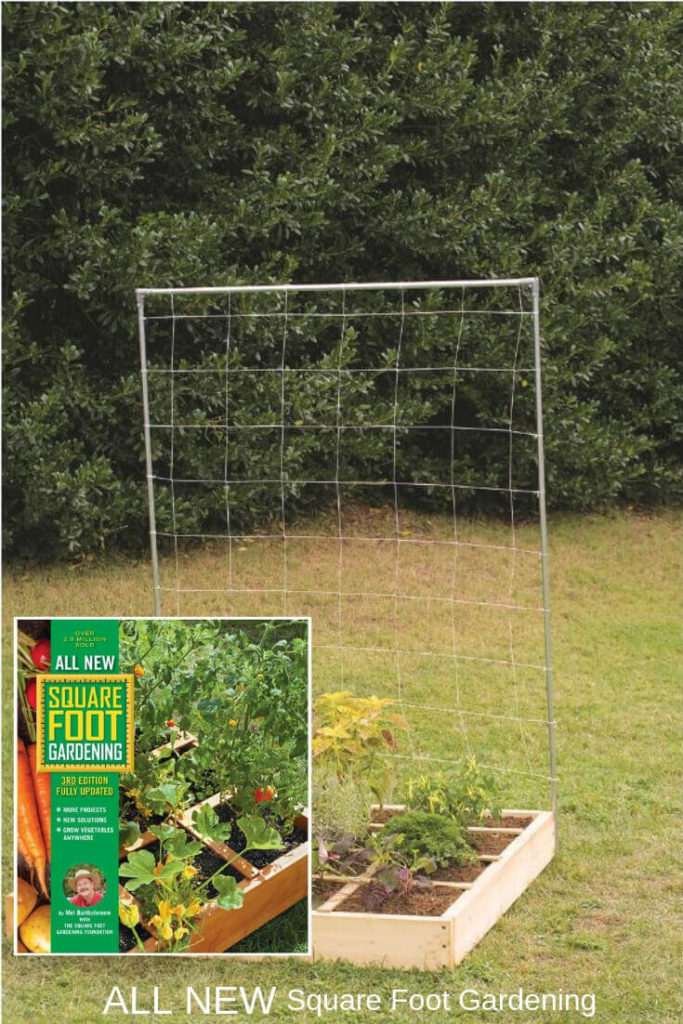 Photo by J. Paul Moore.
Square foot gardening layout
In the book, you will get the complete plan guide of square foot gardening. The image below is the sample of square foot gardening layout plan. You will find any garden layout you want like a salsa garden, herb garden, salad garden and much more on the book.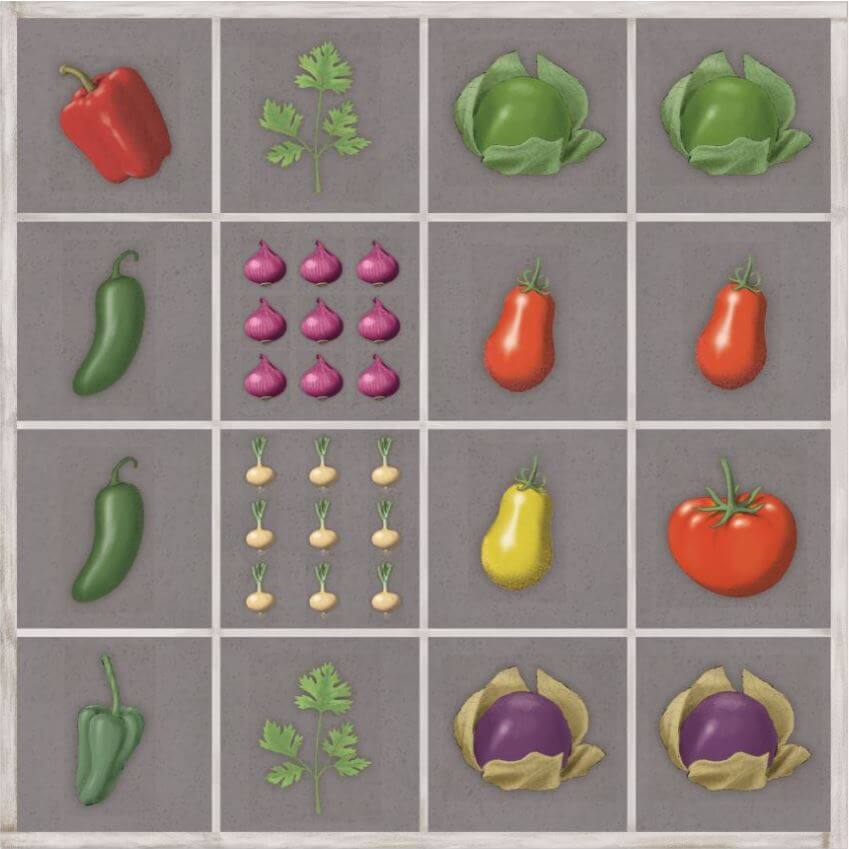 Build a high yield garden with less work that fit in a small space #gardeningtips #gardenproject
Click To Tweet
I highly recommended The All New Square Foot Gardening book if you need a complete guide on how to build a garden in a small space. The book will guide you from planning to harvest time. You will get the full information on how to make the garden box, planting schedule, vegetable planting guide, harvesting guide and everything you need to start the garden. You can order the book through Quarto Knows or here.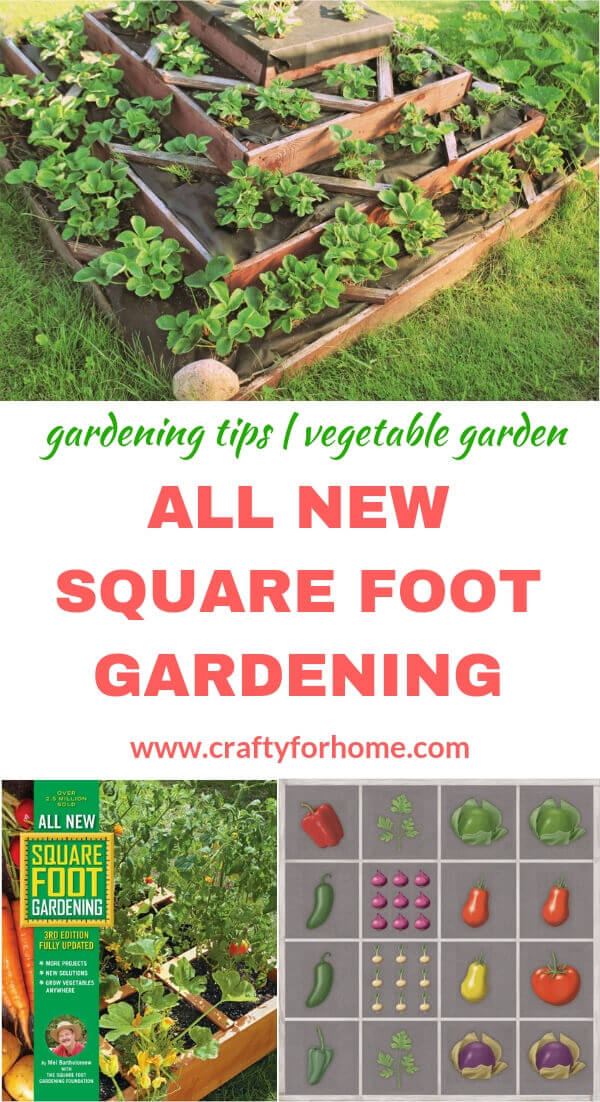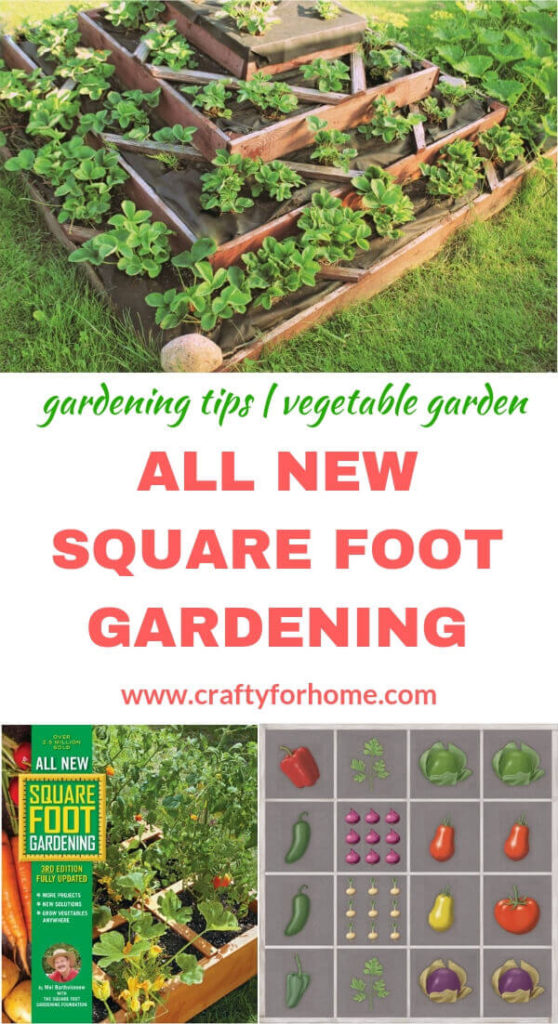 Related to build square foot gardening