Start the season with these easy to grow colorful cold-hardy annual flowers that will keep blooming even in the cold climate garden.
Frost Tolerant Annual Flowers For Early Spring To Late Falls
Isn't it exciting when the snow is melting, and you see the part of the garden peeking? But then you realize that you still have to wait for few more weeks until the last frost passed.
Luckily, you can always start the garden with the spring season vegetables or cold-hardy annual flowers. In addition, any garden center will usually begin to put a display for cool-season plants for sale.
As an Amazon Associate I earn from qualifying purchases. This post may contain affiliate links. Please see the Disclosure Policy for details.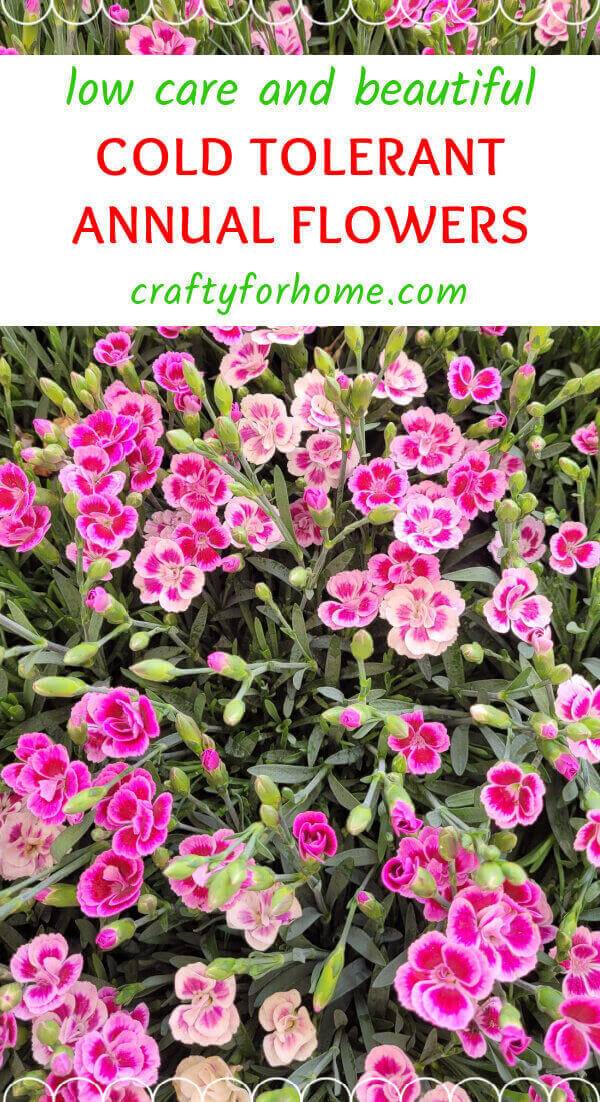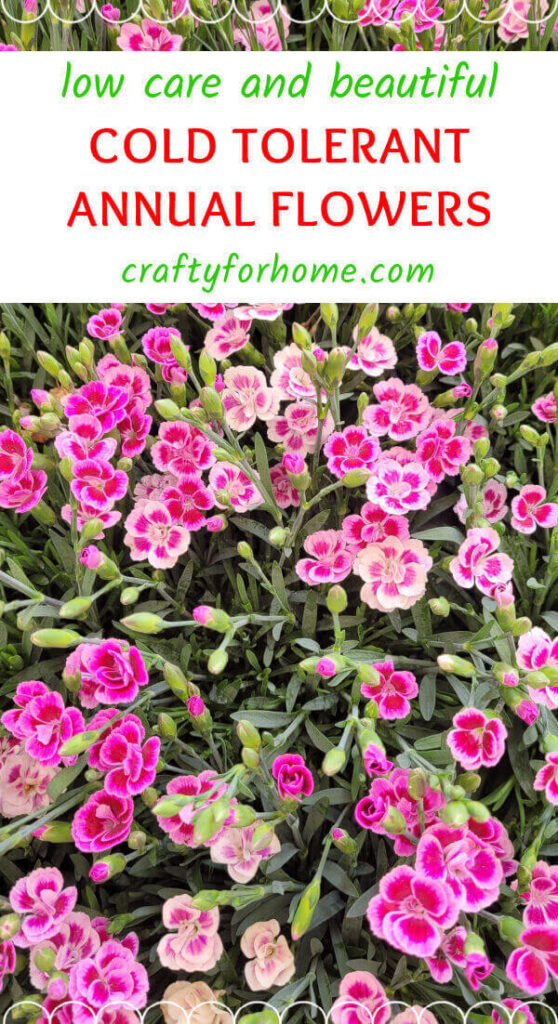 As the spring is coming, check the temperature often. Also, keep an eye for the frost advisory. Any sudden drop in the temperature can happen anytime as you know it. You can read here for more info about the difference between frost and freeze.
Always prepare the extra fabric sheet or plant cover when there is a frost advisory in your area.
Most cold-hardy annual flowers will survive the short frost period that usually occurs during nighttime down to 0°C or 32°F. Unlike hardy perennials, they usually won't stay during winter or extended periods of freezing temperature below -2°C or 28°F.
Even though these annual flowers won't survive the winter, most of them are self-seed and give you new seedlings in the following year.
Cold Hardy Annual Flowers For Full Sun
Calendula
Grow calendula for vegetable garden companion plant when you can not grow marigold for some reason. The light frost won't bother calendula, and it will bloom continuously up to late fall before the hard frost coming to your area.
Get your calendula seed here.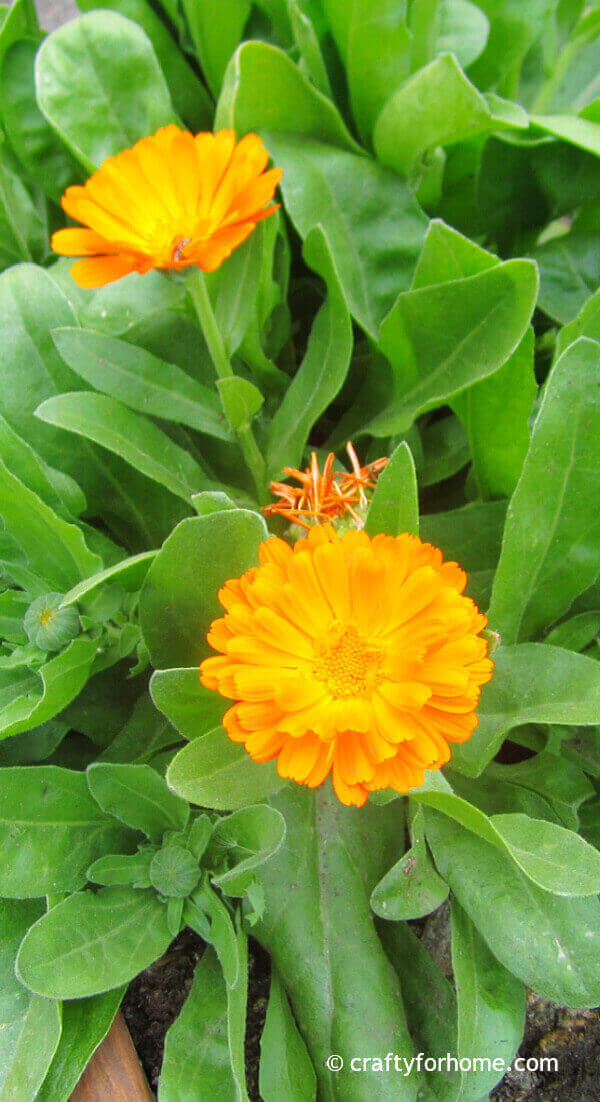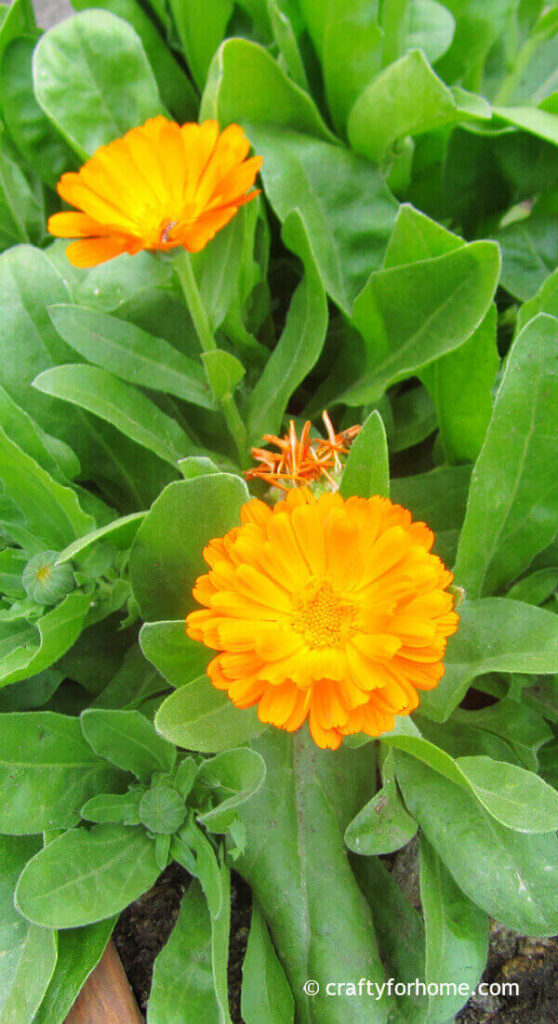 The plant is easy to grow by direct seeding and self-seed easily. Therefore, you will get many volunteer seedlings in the following year.
Poppy
Poppy is a tender perennial, but most of the time that it grows as annual and self-seed easily. However, poppy flowers grow better by the direct sow method.
Get your poppy seed here.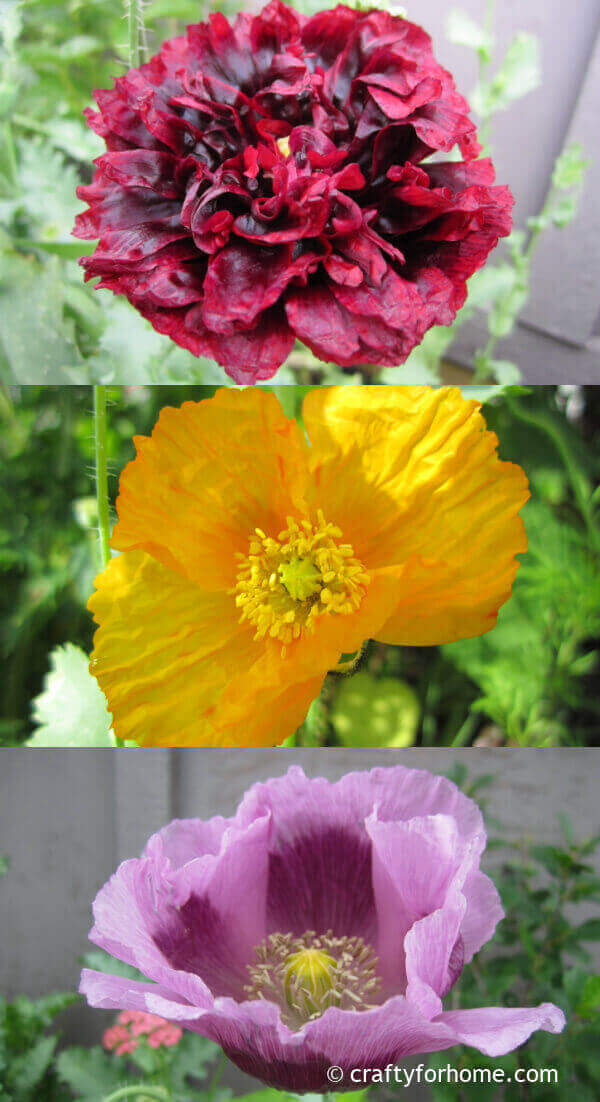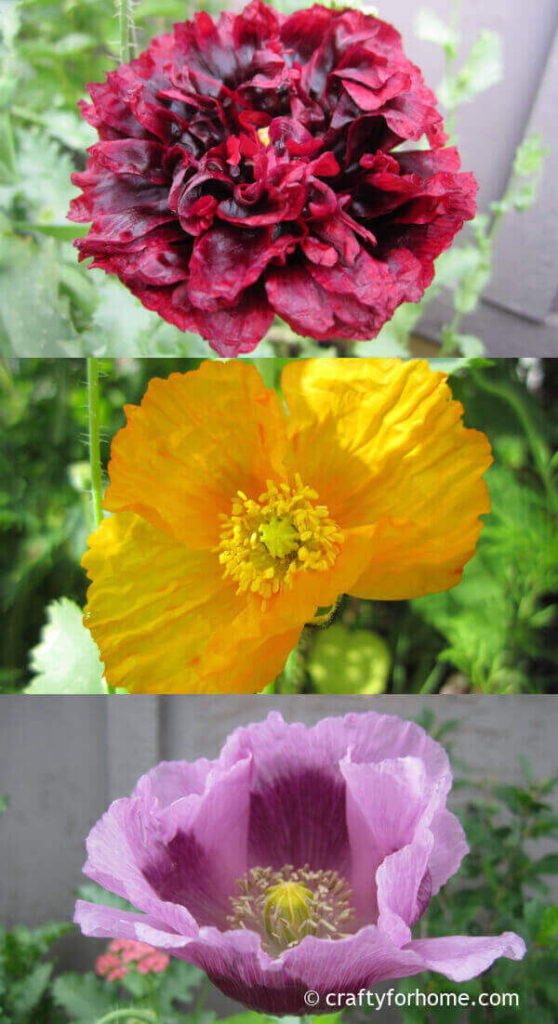 Scatter the seed in the early spring once the ground is workable before the last frost. Poppy will bloom when the weather is still cooler but will slow down during the hot summer sun.
Alyssum
One of the easy-to-grow annual flowers from seed, alyssum can withstand a light frost and reward you with sweet honey fragrant blooms from spring to fall.
Get your alyssum seed here.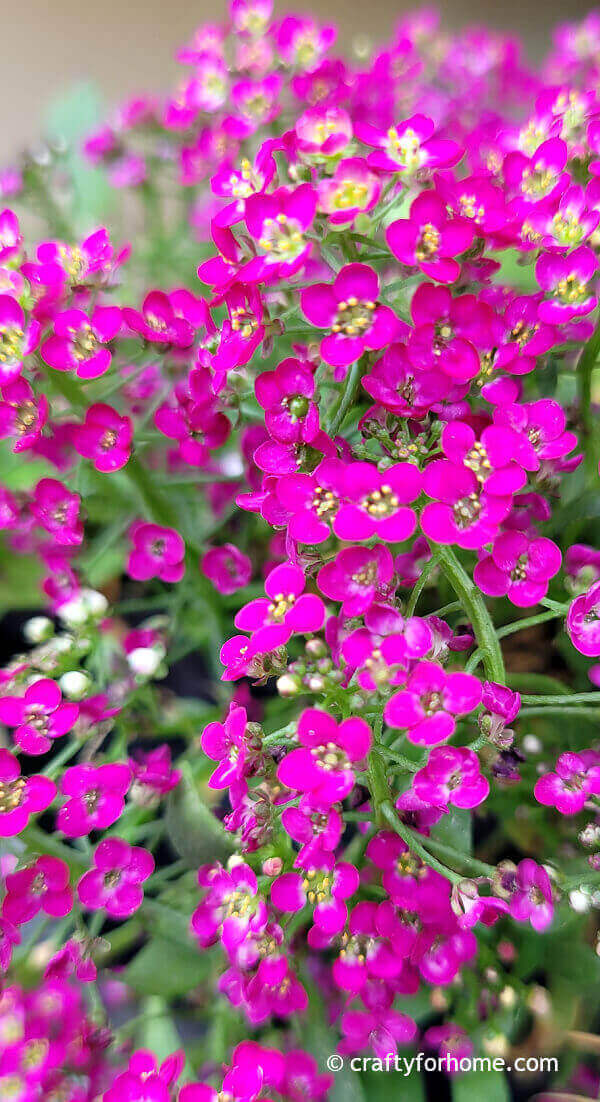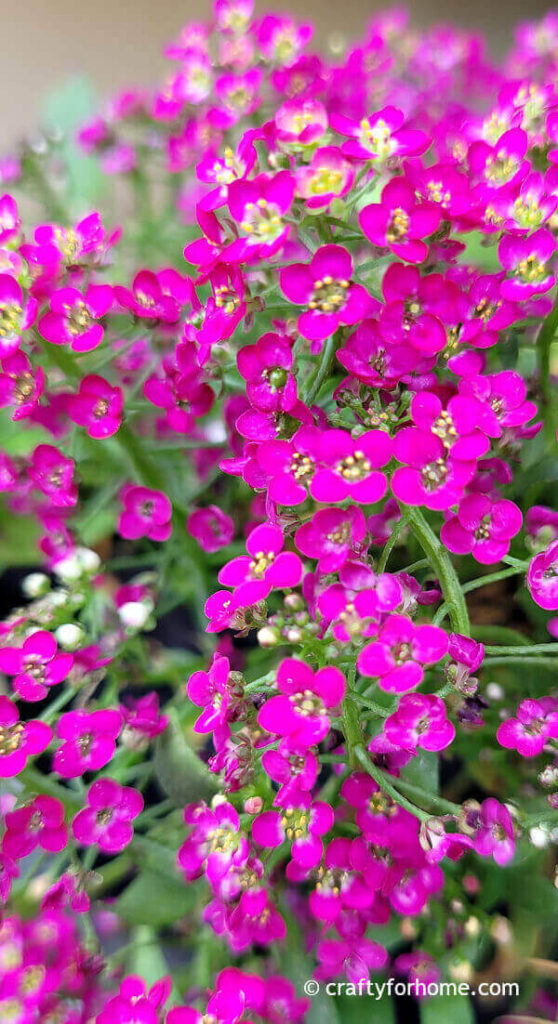 Most of the time, you will get volunteer seedlings the following year where the alyssum was growing. It comes as a plant starter, seed tape, or seed package, make it easy for you to plant them throughout the garden as filler, border, or companion plant.
Petunia
Some petunia varieties have fragrant flowers. You can grow petunia from seed about 8-12 weeks indoors before the last spring frost date in your area.
Get your petunia seed here.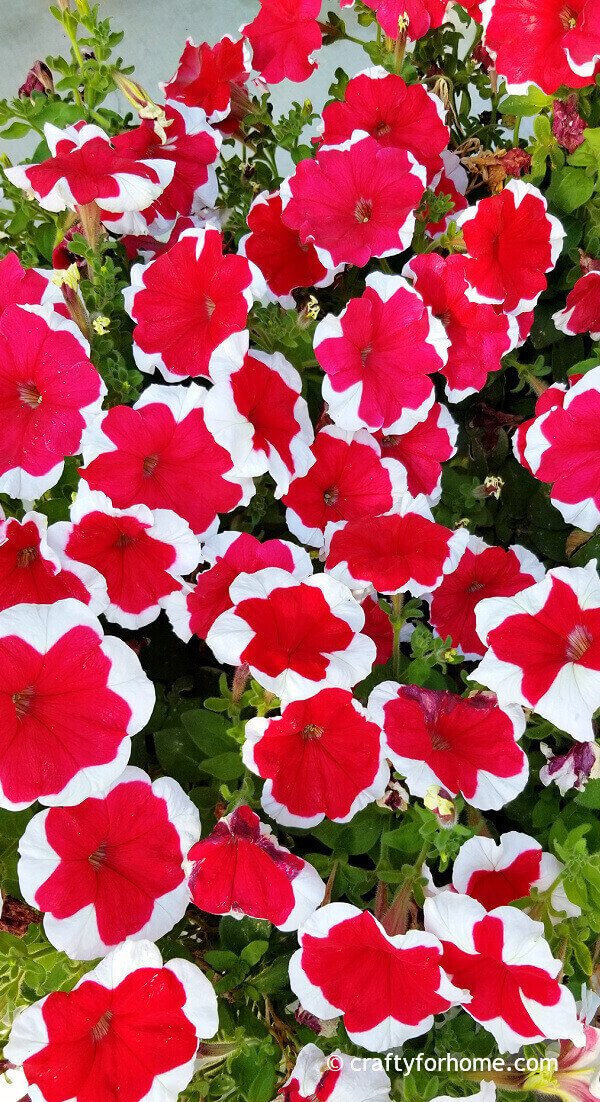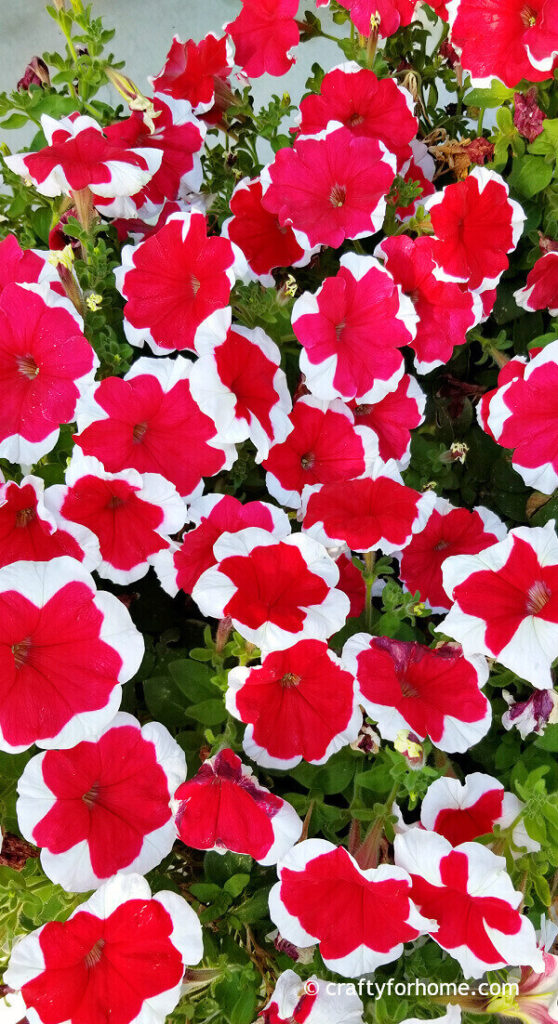 Petunia will tolerate a light frost, which is excellent when you want to decorate the front door with a container of full bloom petunias in the spring.
Dianthus
Beautiful dainty pink blossom dianthus will brighten up the cool weather.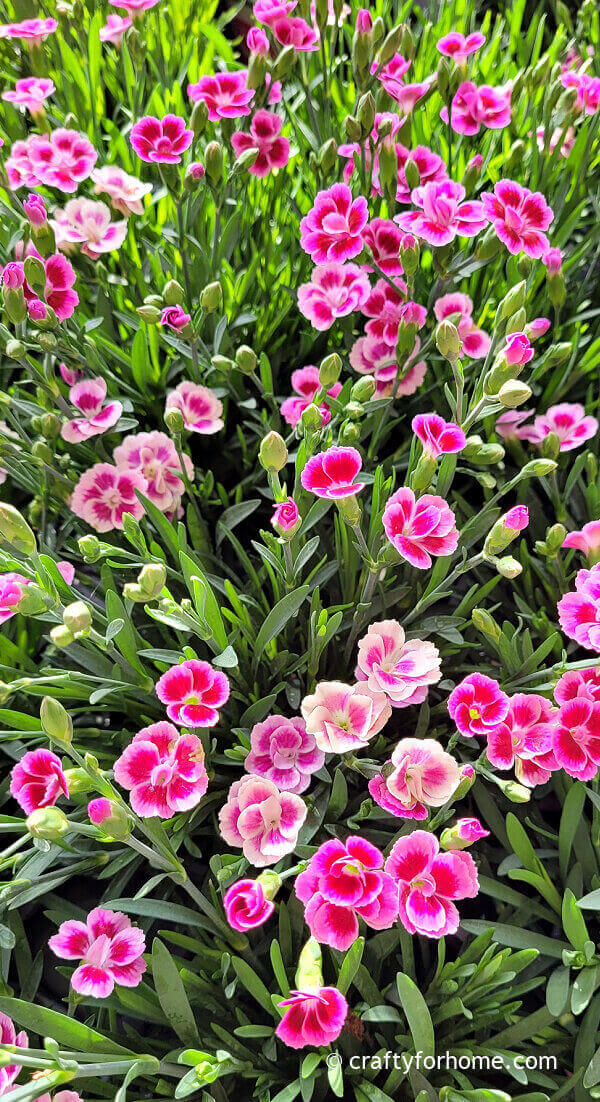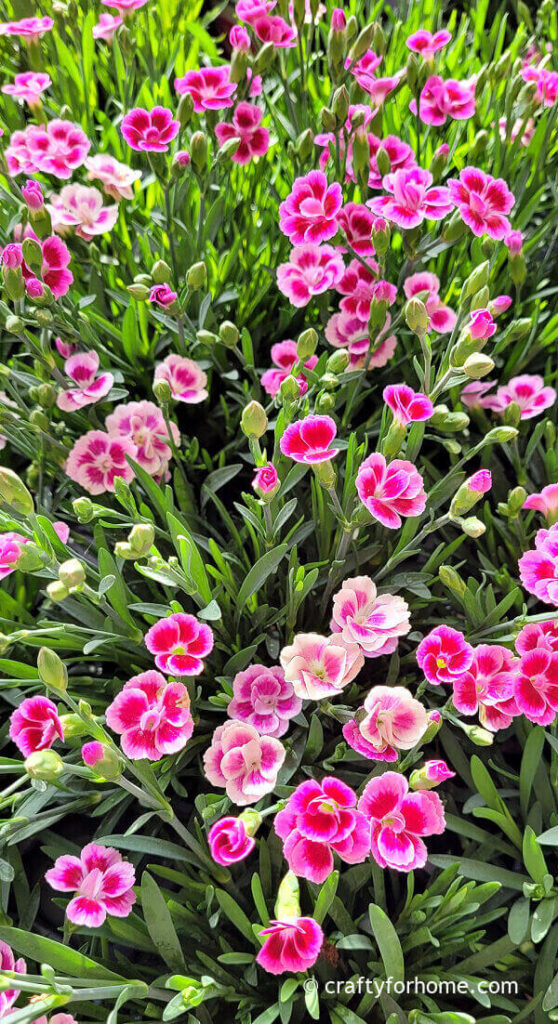 With the grass-type foliage and mounding habit, dianthus is a perfect frost tolerant flower for mass planting, rock garden, border, or a single monochrome container garden.
Cornflower/bachelor's button
If you like the true blue flowers, add the bachelor's button to your list. Bachelor's button or annual cornflower is a very versatile flower. It also comes in pink, white, purple, and mauve. The plant tolerates light frost and hot summer.
Get your bachelor button seed here.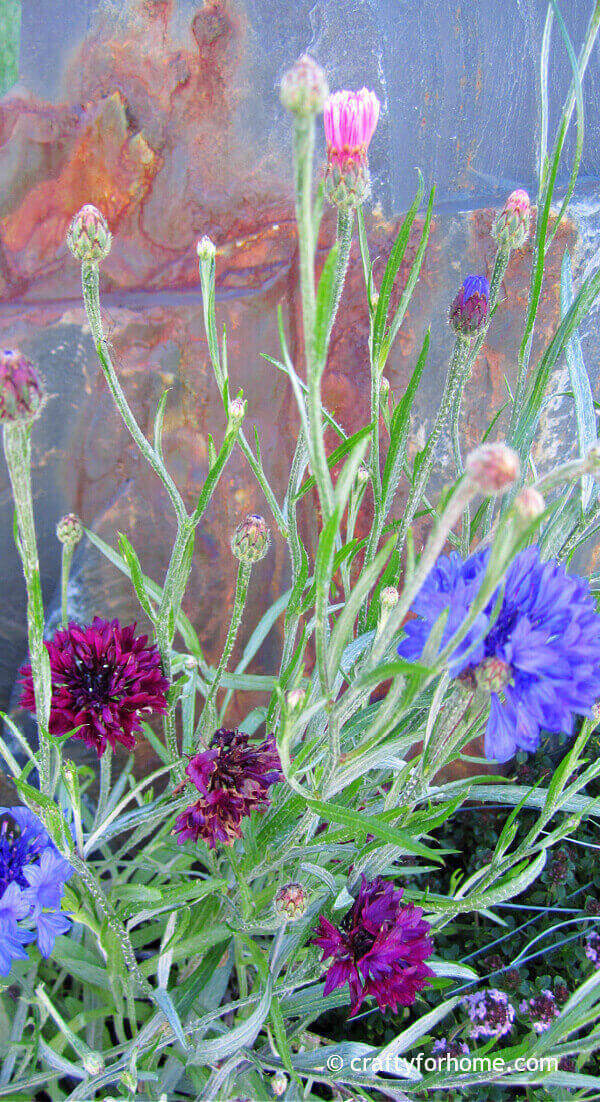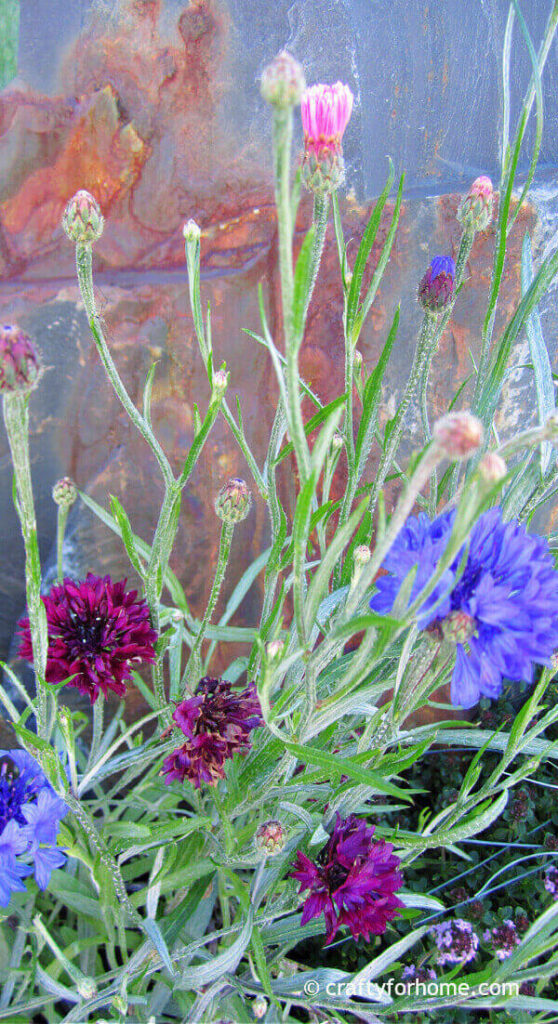 You can grow the bachelor's button by direct-sow in the garden a few weeks before the last frost date in your area. If you don't deadhead the spent flowers, the bachelor's button will self-seed readily, and you will get more seedlings in the following year.
Ornamental Kale
Just like its cousins, ornamental cabbage or kale will tolerate frost and moderate summer. Provide shelter for the plant to protect it from the heat during summer, like pair it with the taller plants.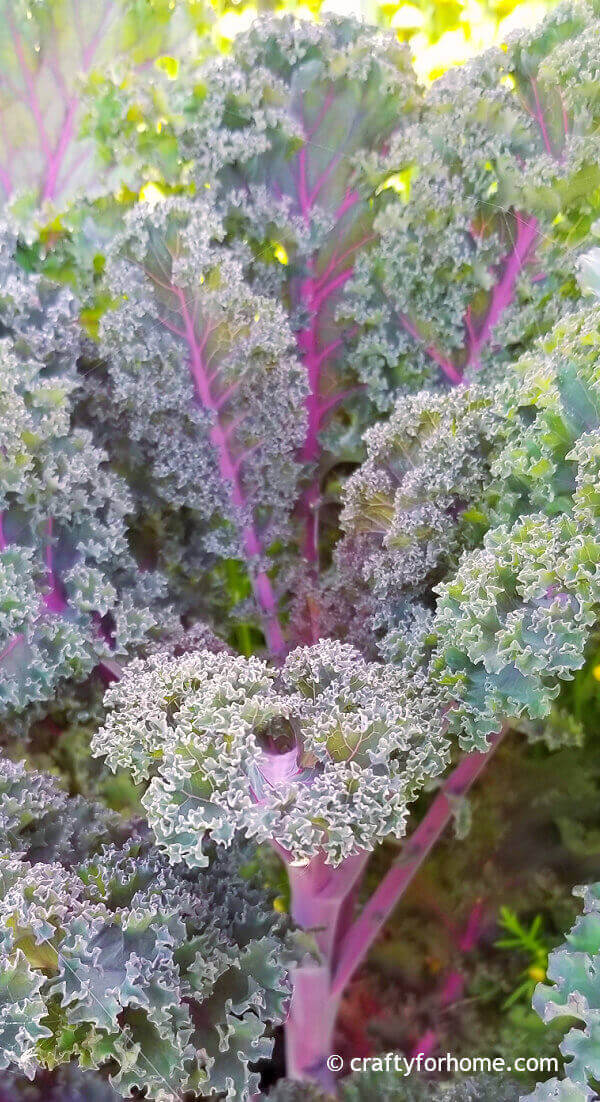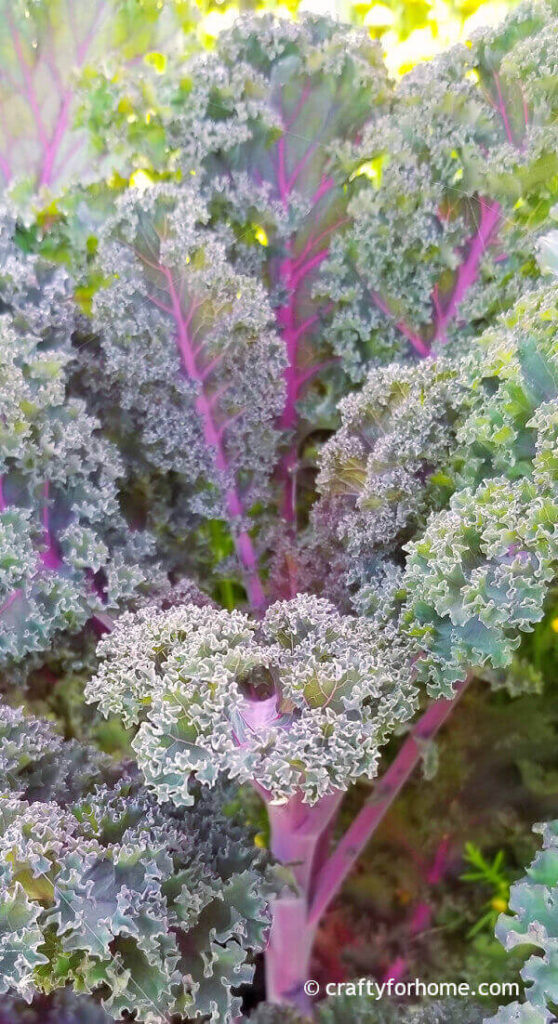 Grow it for the bedding plant or container garden to add a focal point or border around blooming flowers. The colorful rosette of foliage will show better in the cool temperature.
Dusty Miller
One of the popular frost-tolerant bedding flowers, dusty miller has silvery and hairy foliage. Like most silvery foliage plants, dusty miller is also drought tolerant, making it perfect for the open sunny garden.
Get your dusty miller seed here.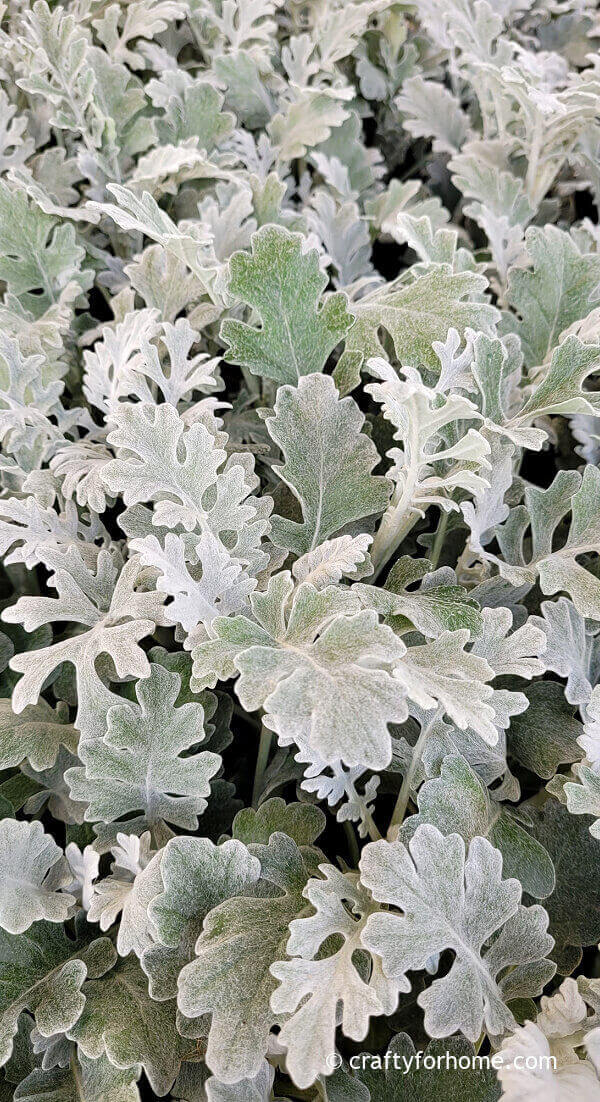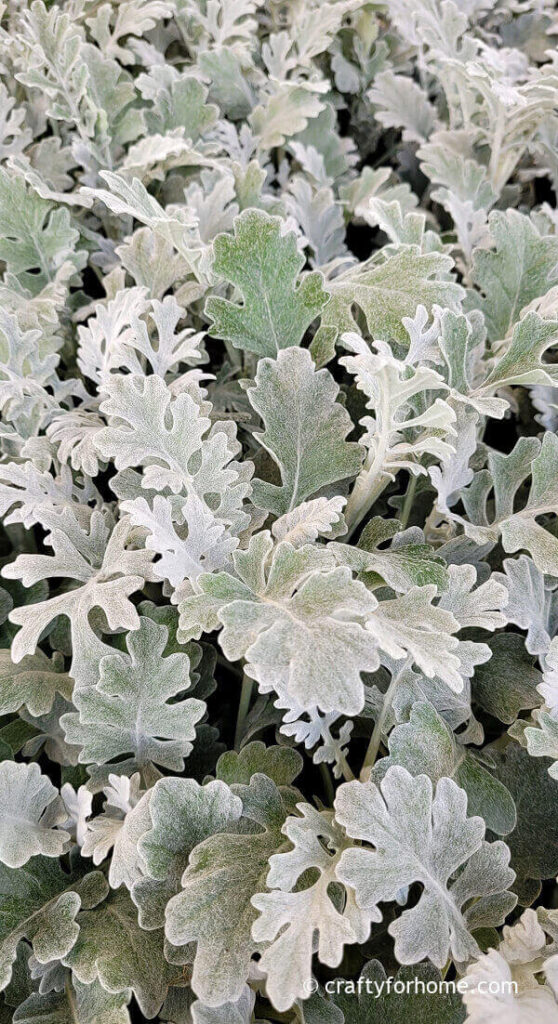 Even though dusty miller has yellow flowers that bloom in the mid-summer, but it's only grown for its foliage most of the time.
Osteospermum
This showy daisy-like flower is an annual flower for early spring. Osteospermum is a half-hardy perennial in an area with a mild climate.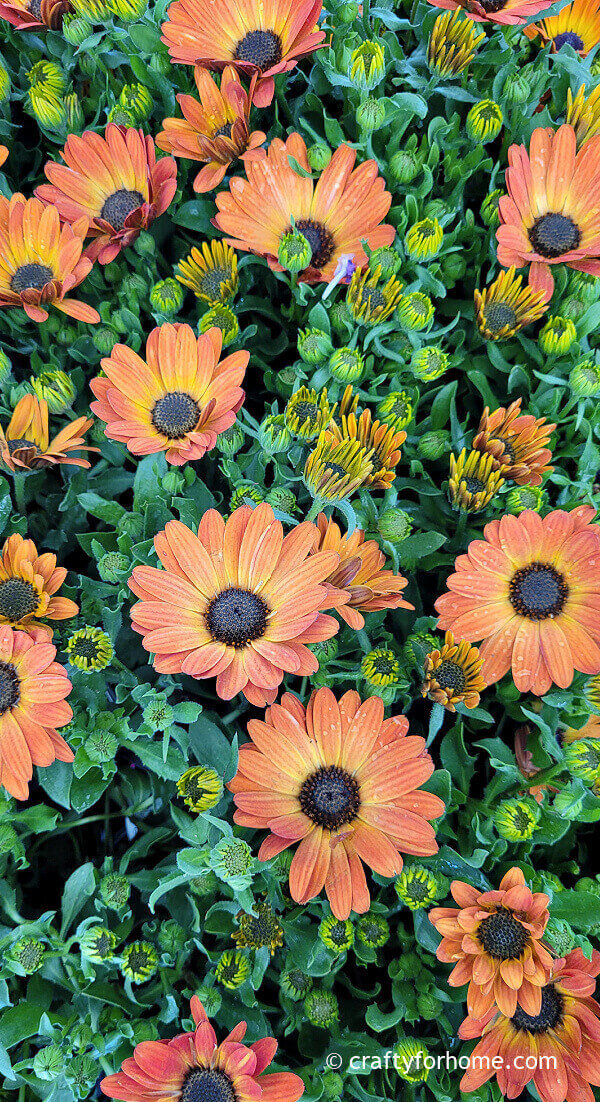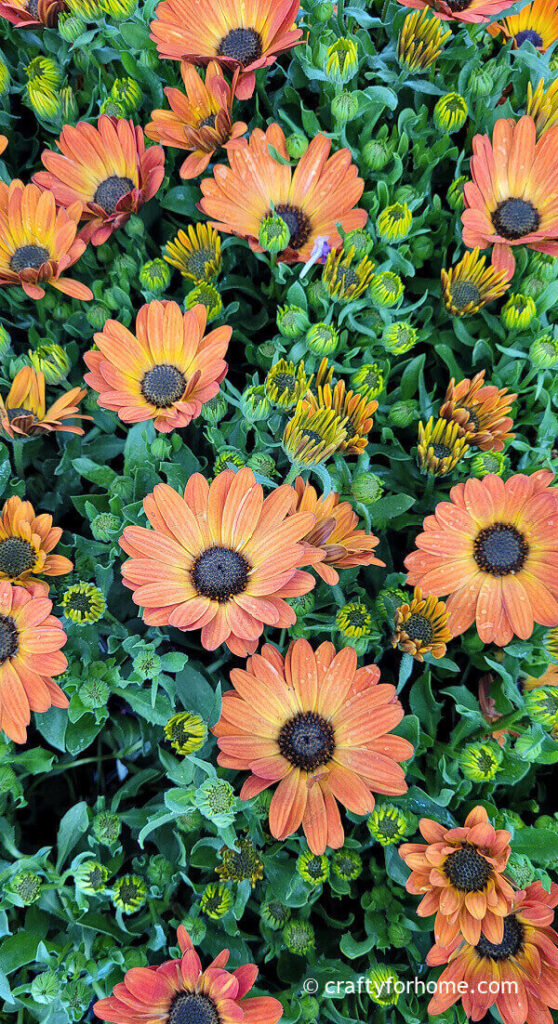 It tends to grow as annual in the colder region and can tolerate a short period of mild frost for a night. However, like any other hardy annuals, the osteospermum flower might not survive the frost longer than a night.
Gazania
Gazania is a daisy-like flower that will bloom during sunny weather. The flower will close up at night or during a cloudy day.
Get your gazania seed here.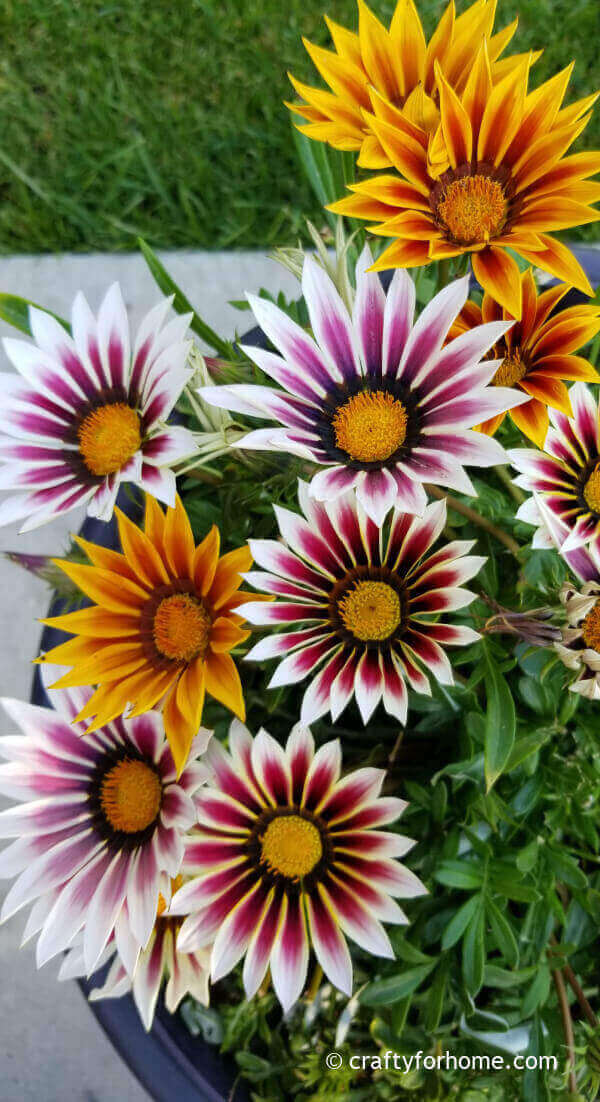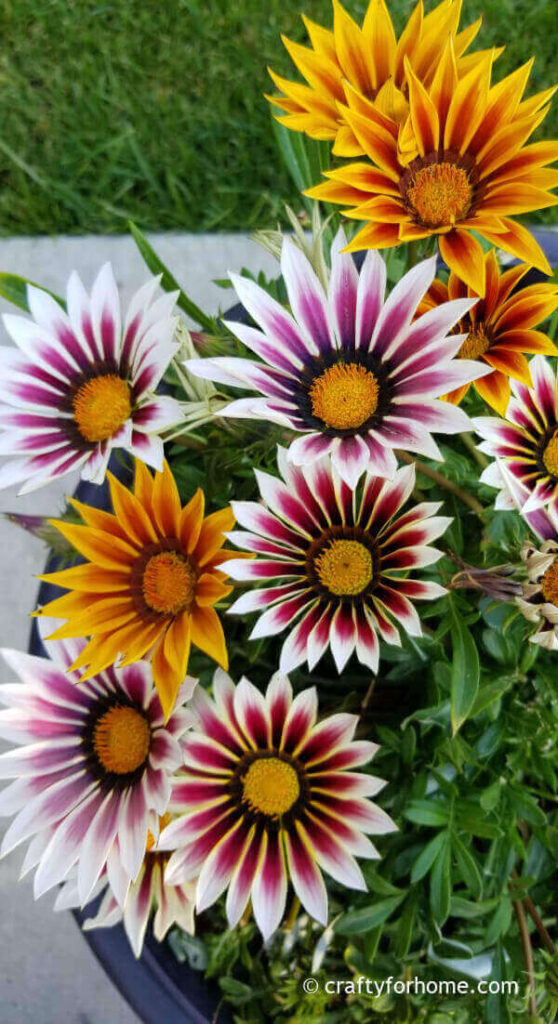 This drought-tolerant flower is an annual also perennial. However, it tends to grow as an annual in a colder region.
Cold Hardy Annual Flowers For Partial Shade
Pansies
It is one popular annual flower for early spring, and pansy will brighten up your yard once the snow melted. Any garden center usually starts show pansy on display as early as late winter.
Get your pansy seed here.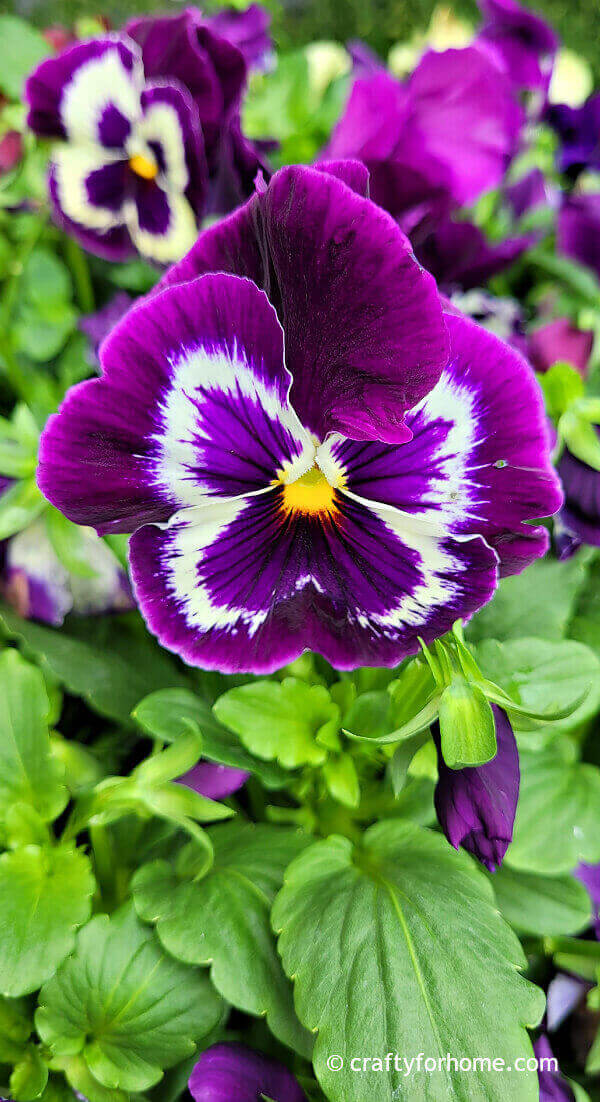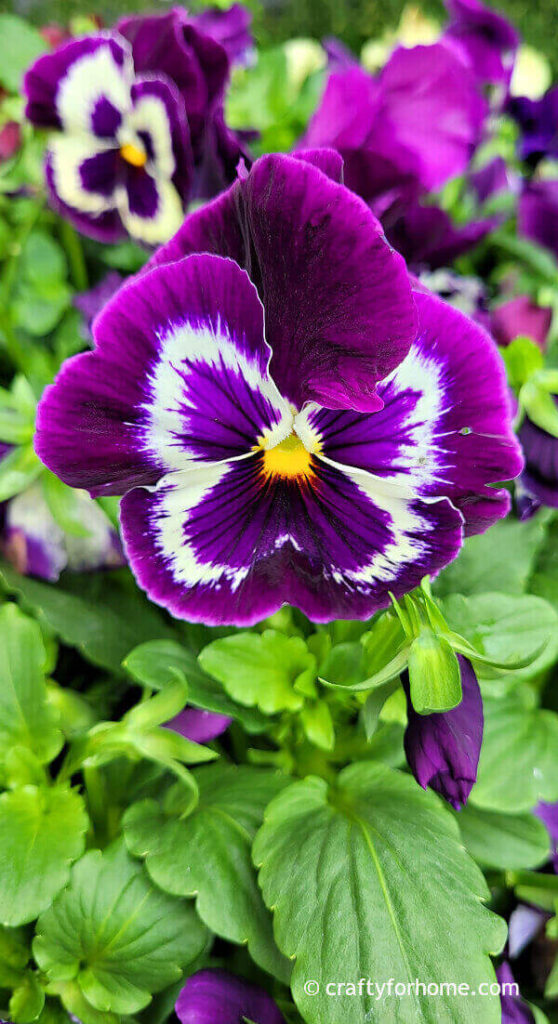 The blooms come in various colors, from purple, white, yellow, pink, mauve, or bicolor. Pansy blooms in the cool weather and grow best in the shaded and moist area.
Snapdragon
It comes in variety of colors red, pink, yellow, and white. Snapdragon is a biennial and treat it like a hardy annual flower.
Get your snapdragon seed here.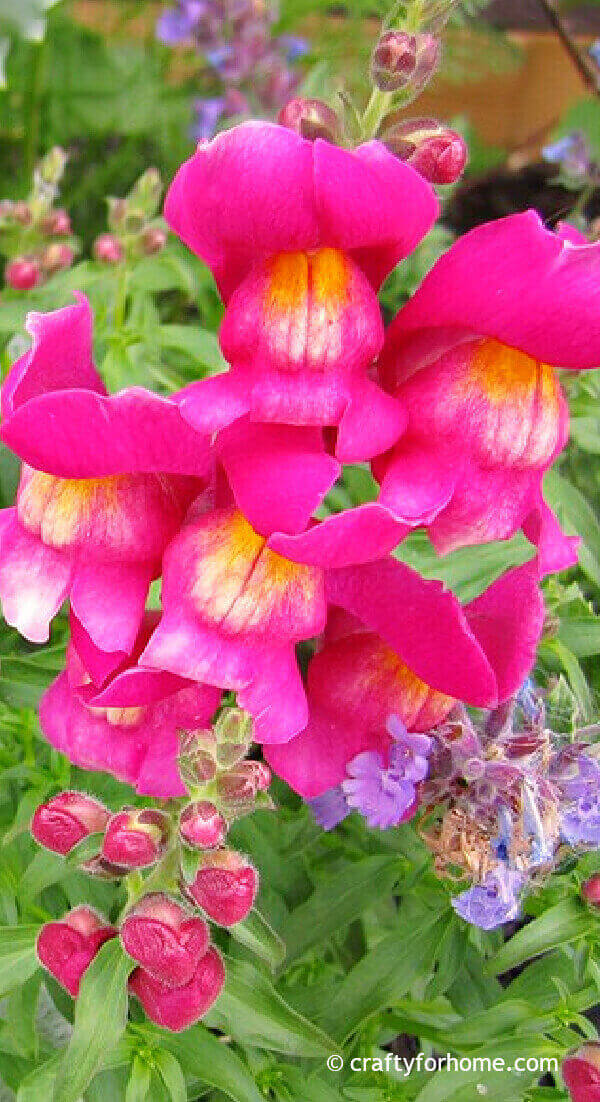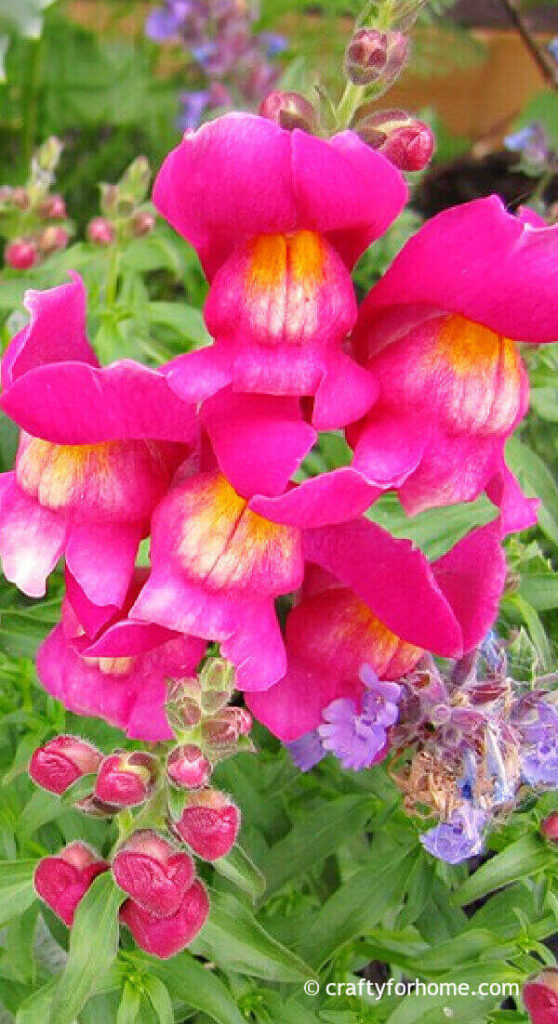 Snapdragon is excellent for the border, container garden, cottage garden, or bedding plant.
Viola
A classic favorite flower, viola, is a reblooming annual flower in the fall. Viola is a short-lived perennial and often grown as an annual flower.
Get your viola seed here.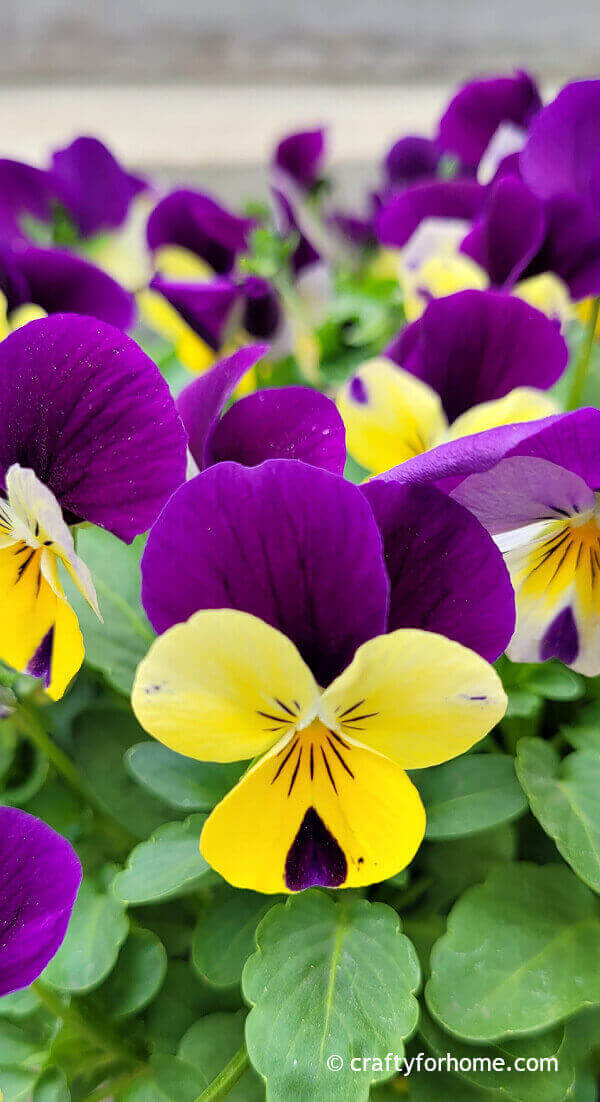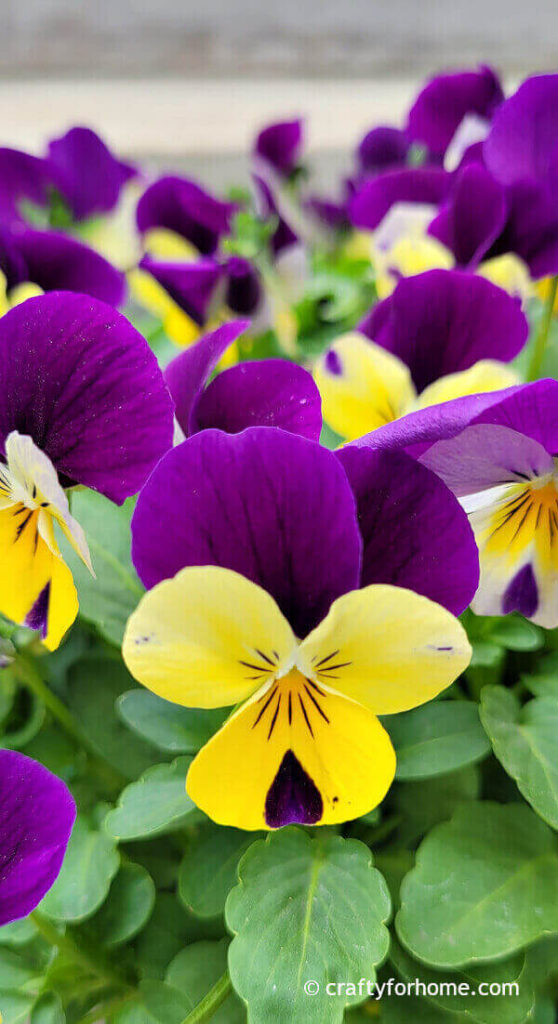 It slows down during the summer heat, but viola will continue to bloom once the temperature is cooler in the early fall.
Sweet Peas
The sweet-scented blooms make the sweet pea flower one of the classic favorite frost-tolerant annual flowers. Grow like its cousins along the trellis or this pretty obelisk.
Get your sweet pea seed here.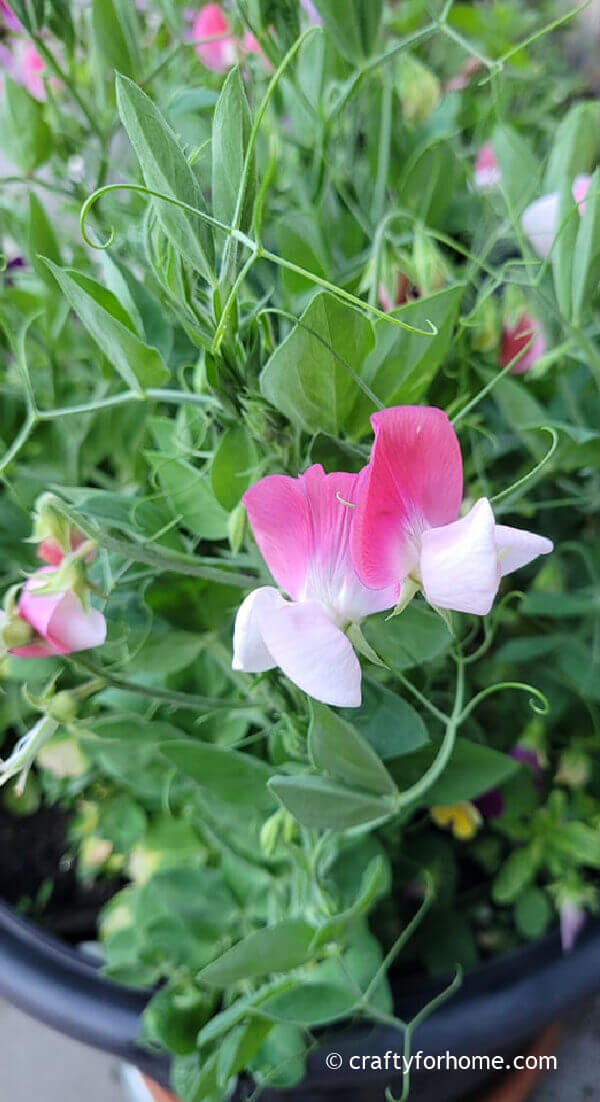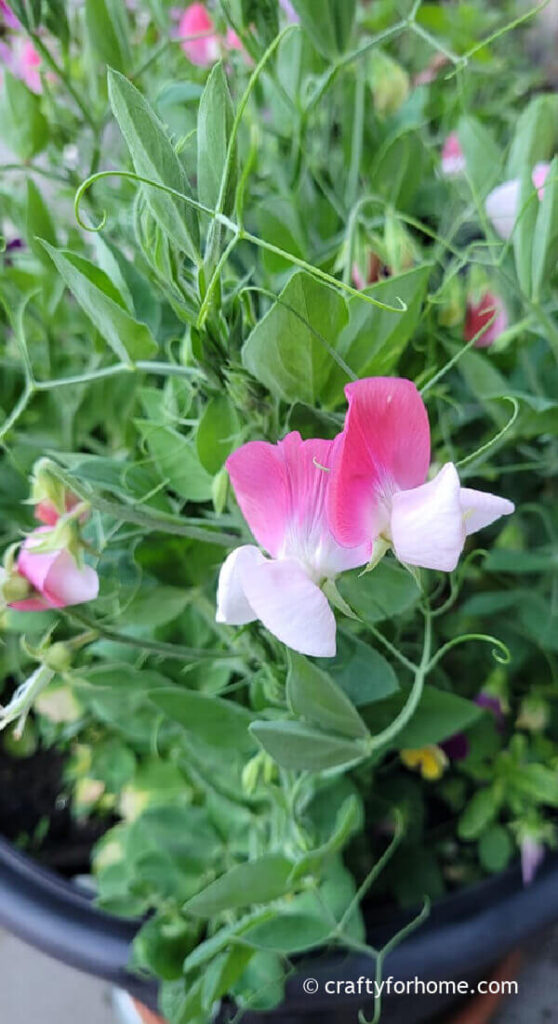 This low-growing sweet pea variety won't need a trellis to grow and is perfect for a container garden.
These annual flowers are cold-hardy, perfect for the cold climate garden. #annualflowers #coldclimategarden #frosttolerantflowers
Click To Tweet
Even though these are annual flowers for the cold climate garden, they won't survive the hard frost below 28°F or -2°C for several hours. Best to bring them indoors if they grow in a container, or cover it with several layers of blanket frost.
More Of Easy To Grow Plants From Seed
Cold-Hardy Annual Flowers Will Give The Garden Pop Of Colors Before The Last Frost Pass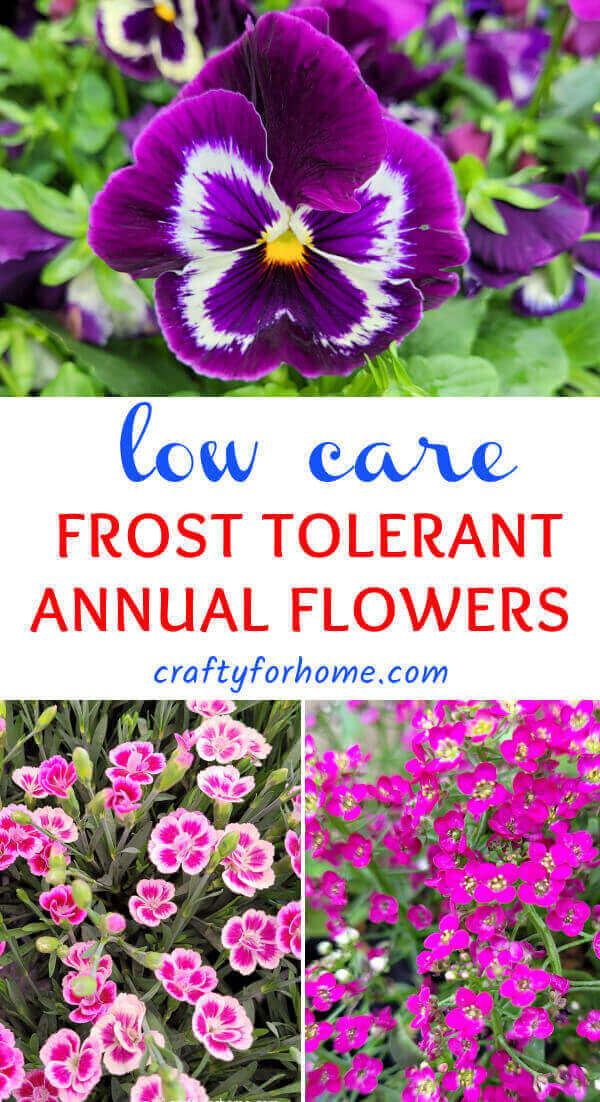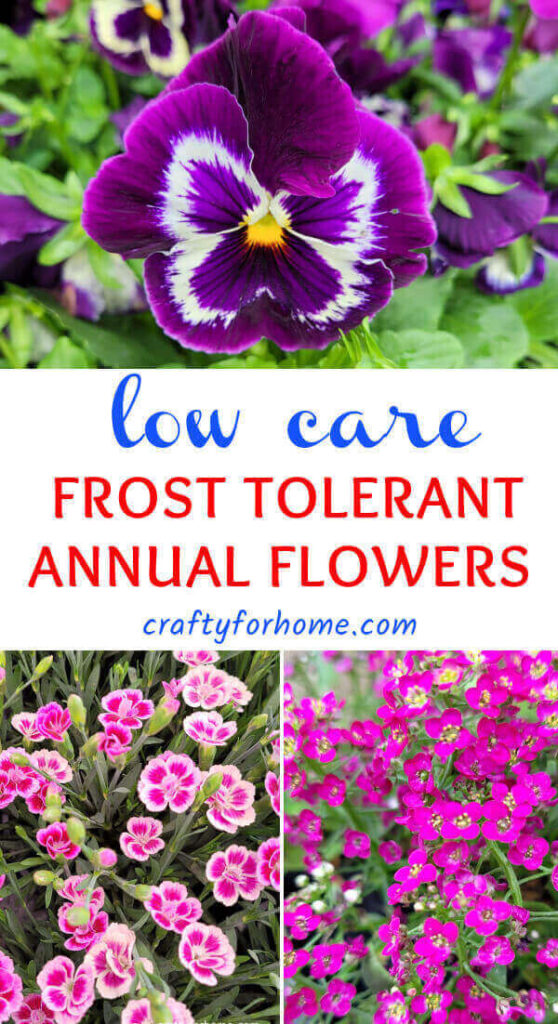 The tall flower spires will give you reasons why you should grow delphinium for summer blooming garden.
This easy to grow Walker's Low catmint will add texture to your garden with the silvery leaves and indigo flowers that will bloom all summer long.
These easy to grow herbs from seed are the perfect plant to start your kitchen garden without too much time needed to maintain it.