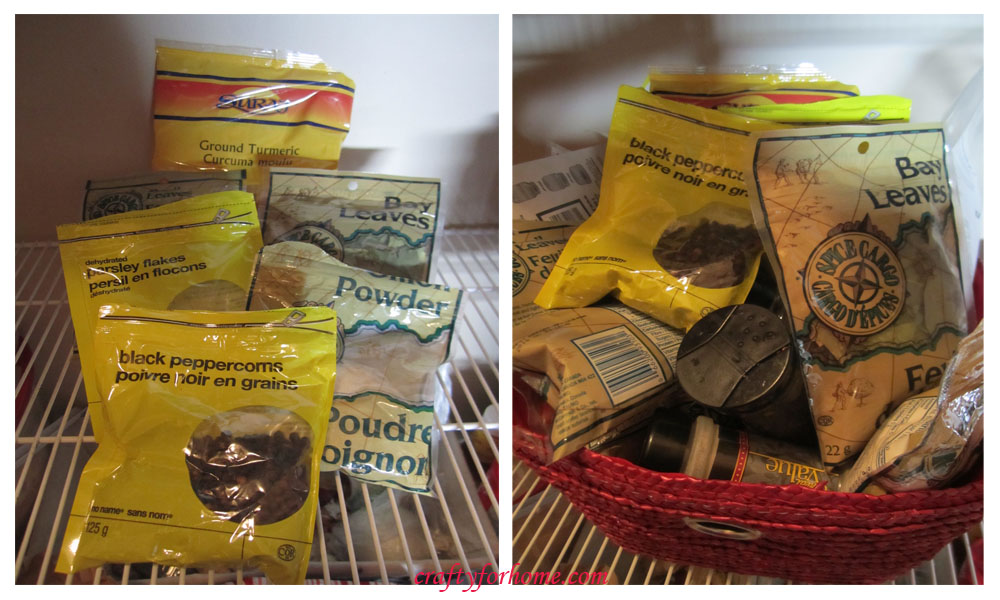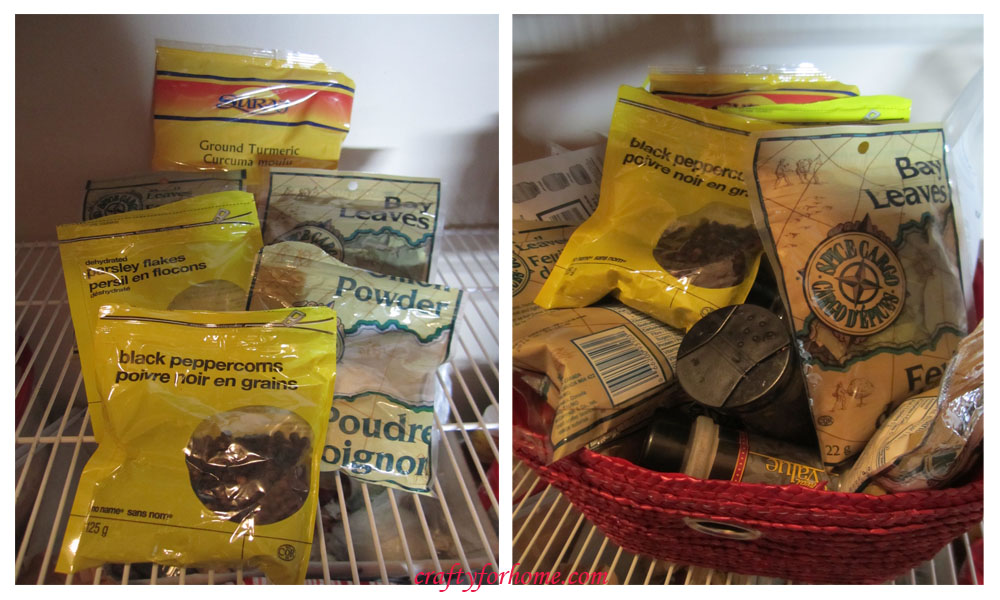 I cook a lot, I can say almost everyday if we don't have left over from the previous dinner or eating out. If I don't have fresh herbs or fresh spices on hand, using the dry spice is fine too, it actually save the time for preparation such as cutting, washing, chopping, etc. Some days, I got hard time to find those dry spices I need when I just pile them up on the basket. So I came up with organizing plan for it. Something simple, easy to find, and inexpensive storage system. I happen to have some canning jar laying around without any use, I thought I would try to use few jars , see if it work the way I want to.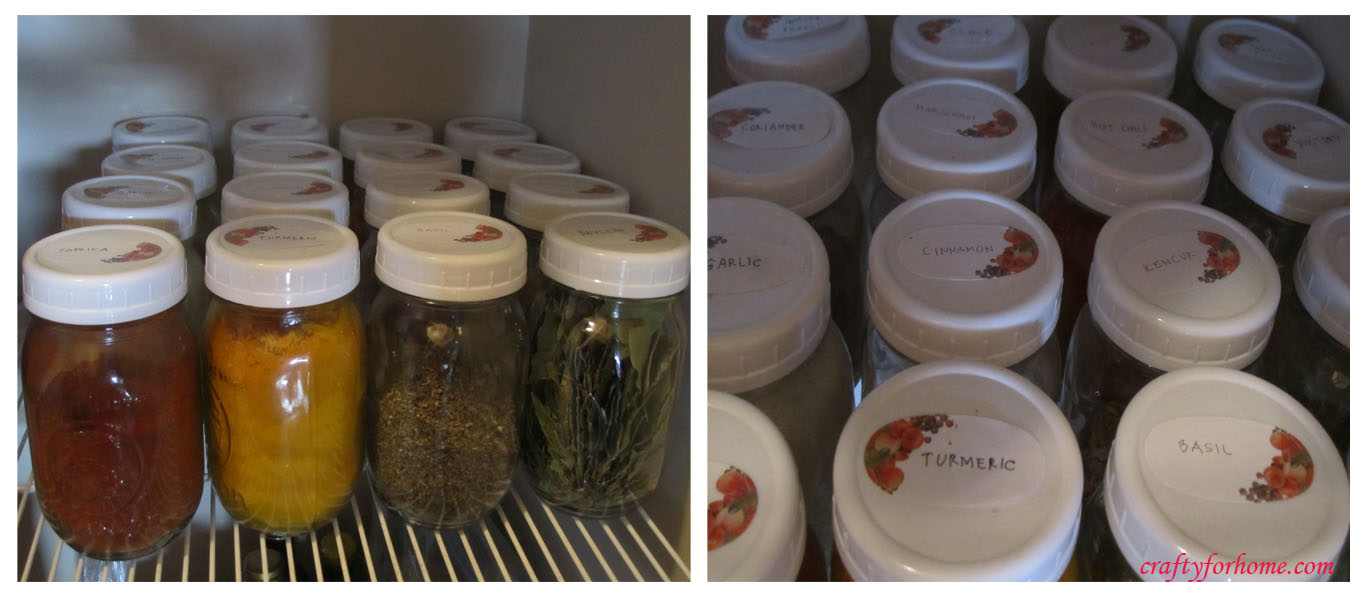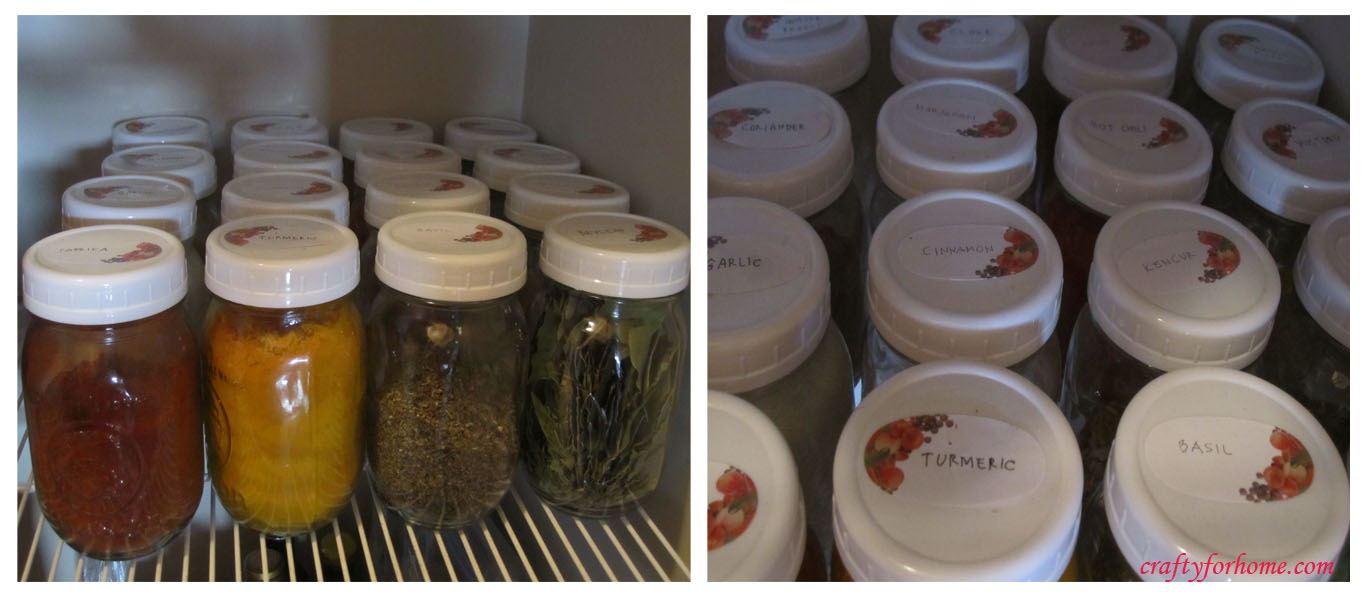 First I used the original metal lid and ring, but it wasn't simple enough as there was two lids attach to the jar. So, I tried to use the plastic lid instead of the metal one and it is perfect, simple and looks clean. Also just use the canning label to write the name of each spices. It is work, using canning jar for storage is simple, easy to find the spice I need and inexpensive storage system.
What is your favourite storage system for all dry spices you have ?