Like everyone knows, at this time of year full of pumpkin flavor. From pie to smoothies, from sweet to savory dish, pumpkin is a great choice. I grew the pumpkin in my backyard, wasn't big size like what I expected but still okay for the first time trying to grow it. Besides, there are still so many pumpkins available in store with all kind of different sizes. I make pumpkin puree by roasted it in the oven 400°F for 30 minutes. Scoop the soft flesh then puree it in the blender.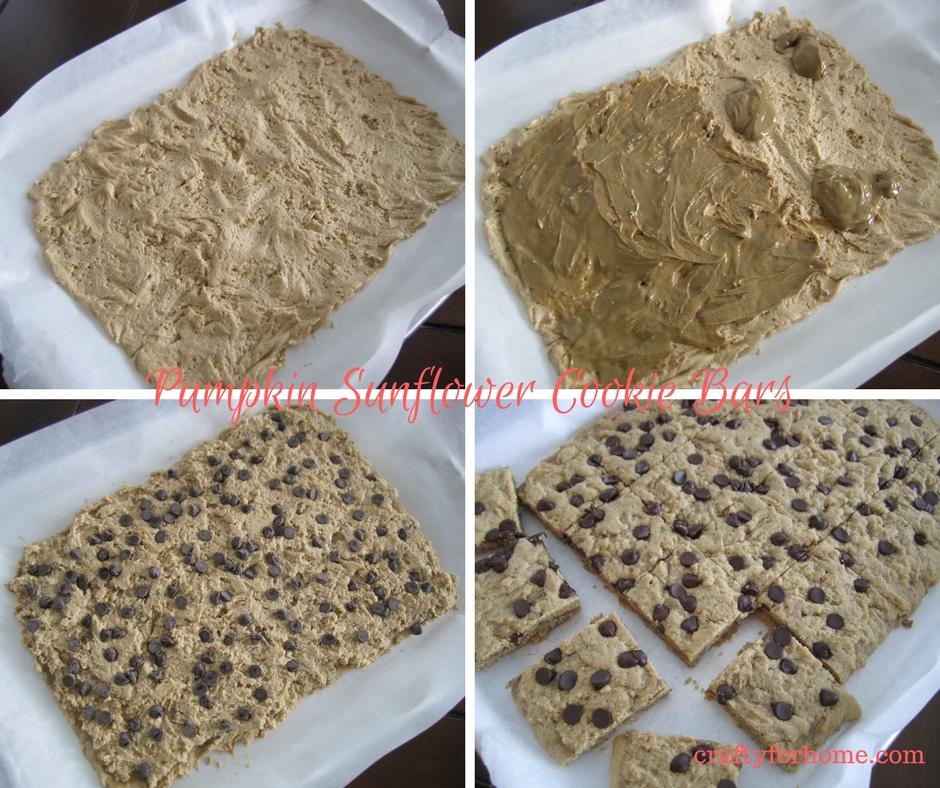 So, instead of making a pie, here I make pumpkin cookie bars layered sunflower butter spread. It tastes nutty compliment to the pumpkin taste but nut-free.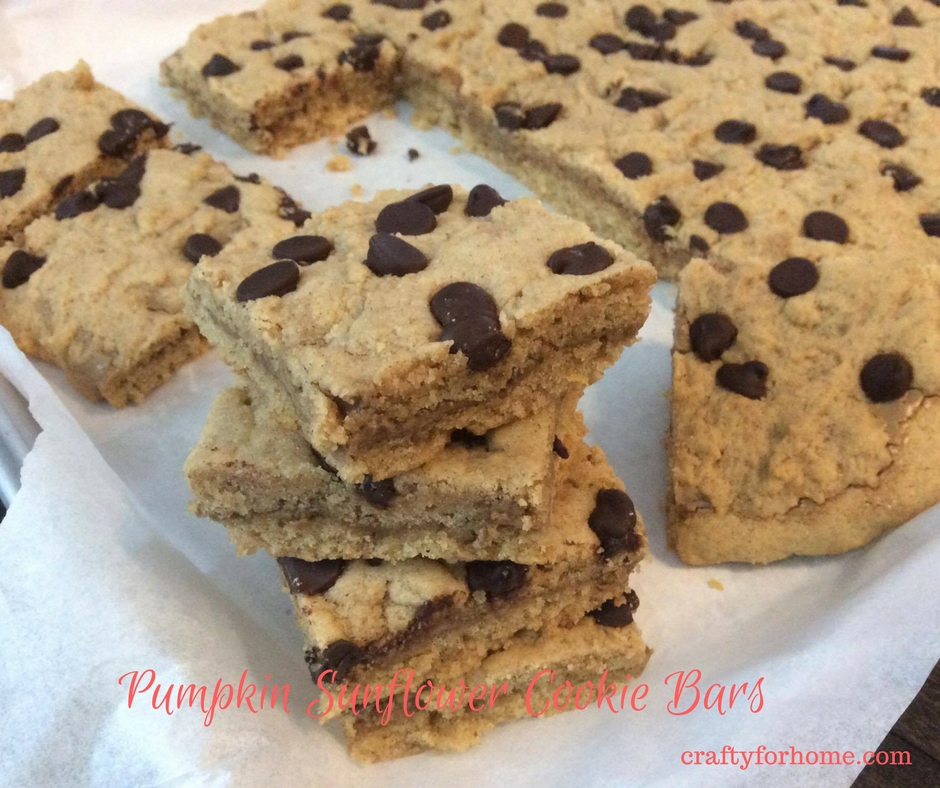 Pumpkin Sunflower Cookie Bars
Ingredients
1 cup butter
1/2 cup sugar
1/2 cup brown sugar
1 egg
1 egg yolk
1/3 cup pumpkin puree
1 tbsp orange zest
1 tsp cinnamon powder
1/2 tsp nutmeg
1 tsp baking powder
1 tsp baking soda
1/2 tsp salt
2 cup unbleached flour
1 cup sunflower butter spread
1/2 cup semi-sweet chocolate chip
Direction
Preheat oven to 350°  F
Beat butter and sugar until smooth, add egg and egg yolk, beat well, add baking powder, baking soda, salt, pumpkin purée, cinnamon, and nutmeg, beat well.
Add flour, beat well, divide the dough in to two portions.
On a baking sheet layered parchment paper, spread one portion of dough.
Spread the sunflower butter on top of the dough.
Spread the other half of dough portion on top of sunflower spread.
Scatter the chocolate chip on top of the dough.
Bake for 15 to 18 minutes.
Leave it cool or keep in the freezer for 10 minutes  to make it easier to cut the cookie bar.
I keep it on the cookie rack by the kitchen counter top without cover, and it is even better taste in the next day, more crunchy.