This is the second shrimp recipe I share here, we love seafood. My oldest always love shrimp and fish. As any other shrimp recipe, this is one of the easiest recipes to try. You can grill it on the barbeque or roasted it in the oven. Because we have winter officially here, and I don't want to do barbeque in the deep snow on the deck, so I roasted it in the oven.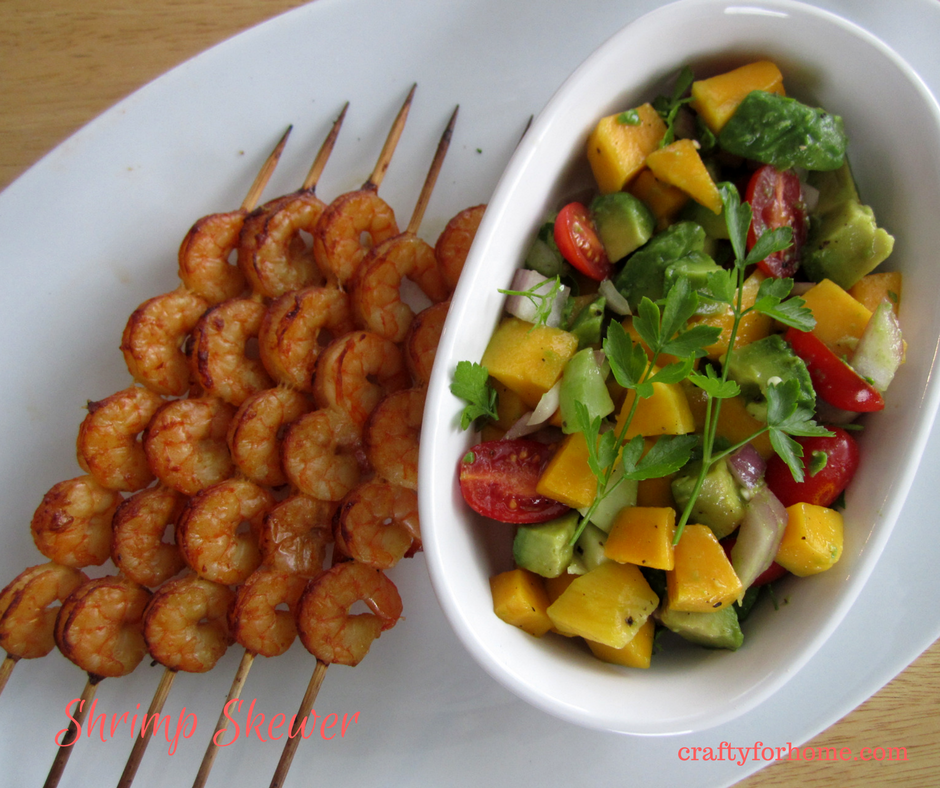 I usually use Indonesian sweet soy sauce for the recipe, but if you have soy allergy or just don't like soy ingredient, so please omit it and use honey, molasses or coconut amino instead.
Shrimp Skewer
Ingredient
1 pound shrimp
1 medium size onion
juice of 1 lemon
2 tbsp Indonesian soy sauce (optional)
2 tbsp cooking oil
2 cloves of garlic
Direction
If using the oven, or convection oven, preheat oven to 400° F.
Rinse the shrimp, peeled the skin off if you preferred.
In a blender, put onion, lemon juice, Indonesian soy sauce ( honey, molasses or coconut amino), oil and garlic. Process it until all just mixed, no need to be so smooth. Some chunks are fine.
In a glass bowl, marinate the shrimp with the seasoning for 10 to 15 minutes.
If using a bamboo skewer, put the skewer in cold water for at least 10 minutes to reduce burn during grilling or roasting.
Thread the shrimp, arrange the skewer on a baking sheet lined with foil if using the oven.
Grill it, or roast it in the oven for 15 to 20 minutes.
Serve it with Mango Avocado Salsa or Endive And Pear Salad or salad of your choice.