The third day of holidays cookie baking week. I baked Double Mini Chocolate Chip Cookies, it is similar to this recipe, I just modified the ingredients a little bit. Since this Double Chocolate Chip Cookies is our favorite cookie here, and it always went fast, so I know this cookie will be on the list for holiday cookie tray.
I use two different size chocolate chip for this recipe, the regular size, and the mini chocolate chip. I minced the regular size chocolate chip. The reason I use the Mini Chocolate Chip is to get more chocolate in every bite.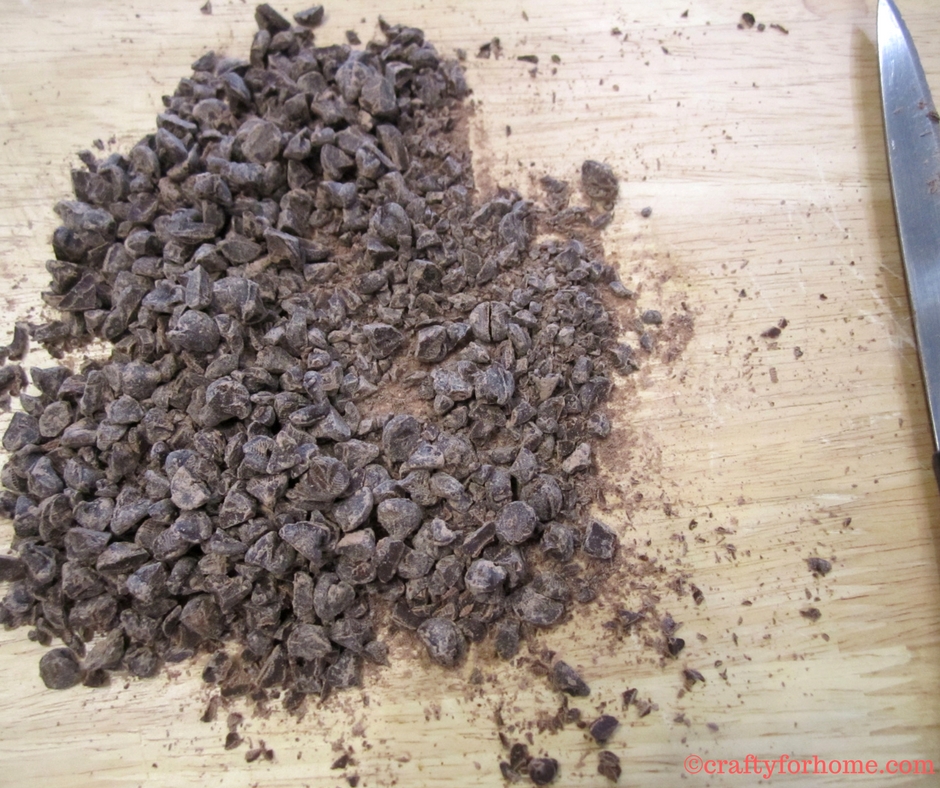 Here is why I like Double Chocolate Chip Cookies
Everyone in our family loves this cookie.
It always went fast.
The most requested cookie.
There is more chocolate in every bite.
Easy to make with the basic ingredients.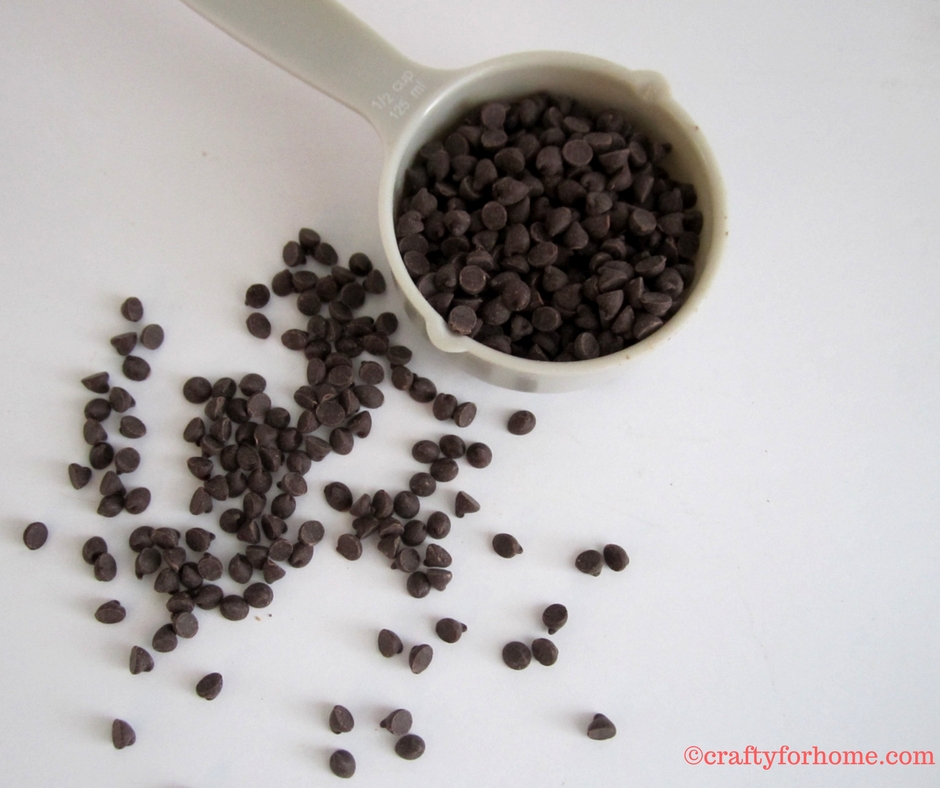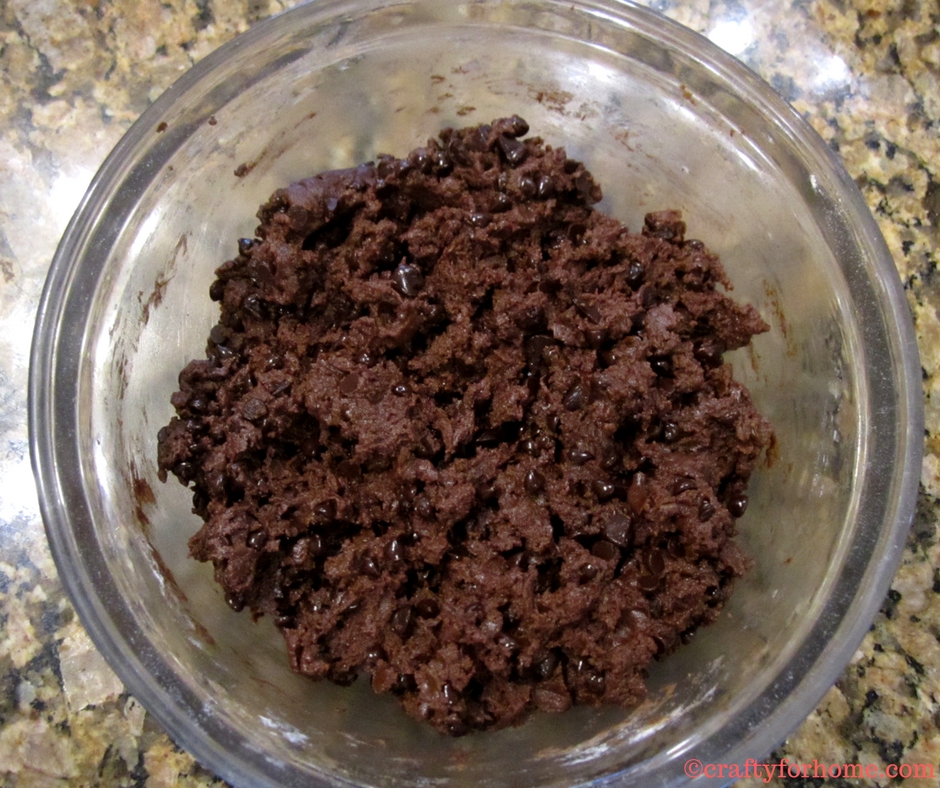 Double Mini Chocolate Chip Cookies
Serving : 32 cookies
Ingredient
1 cup butter, softened
1/2 cup sugar
1/2 cup brown sugar
2 eggs
1/2 cup cocoa powder
1 tsp baking soda
1 tsp salt
1 and 3/4 cup unbleached all-purpose flour
1 cup regular size semi-sweet chocolate chip
1 and 1/2 cup mini size semi-sweet chocolate chip
Direction
Preheat the oven to 350° F
Minced the regular chocolate chip.
In a mixing bowl, and use electric mixer, beat the butter and sugar until light and fluffy.
Add egg, beat it until smooth
Add salt, baking powder, baking soda, cocoa powder, minced chocolate chip, mix it until well blended.
Add flour, mix it.
Add the mini chocolate chip.
Put the parchment paper on the baking sheet, drop the cookie dough a spoon at a time with one-inch space in between.
Bake it for 10 – 12 minutes, please do not over bake it.
Leave it cool on the baking sheet for 5 minutes, then move the cookie to wire rack, leave it cool before you put the cookie into the jar.
I use the dairy free butter that has the soft consistency. I also use the dairy-free chocolate chip for both the regular size and the minis. If you don't have a dairy allergy, feel free to use milk chocolate chip or mix it all together. The white chocolate chip is a good option too if you are fine with dairy.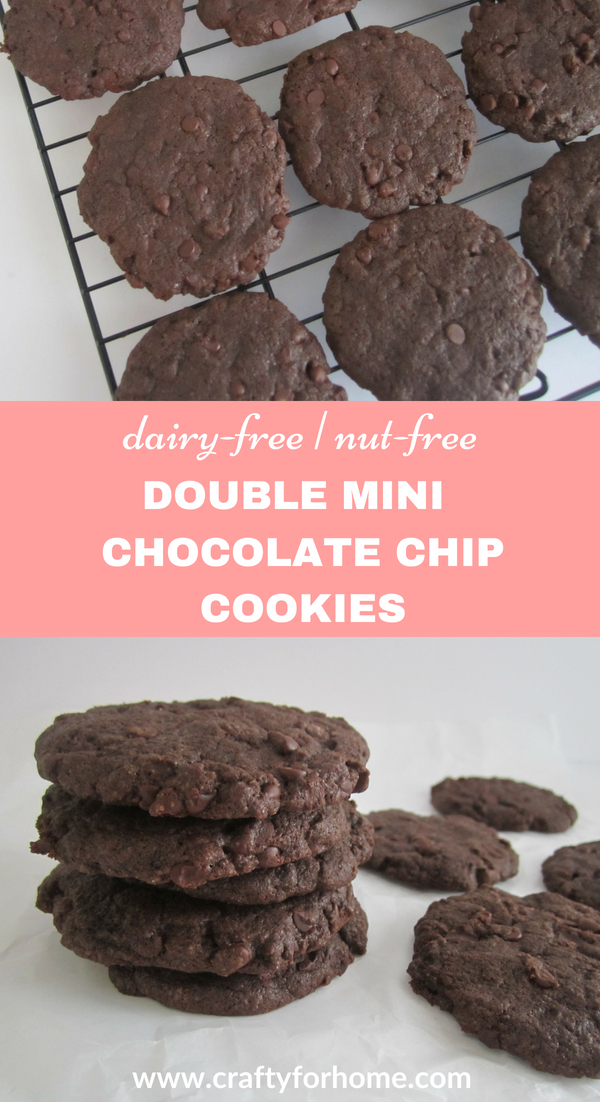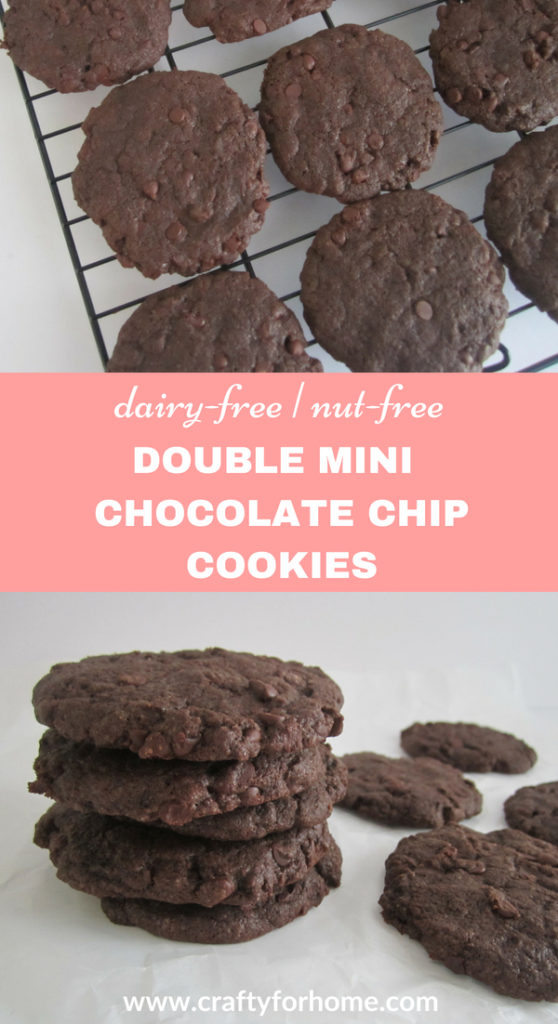 If you add this Double Mini Chocolate Chip on your holiday cookie tray, write a comment, take a picture, post it and tag #craftyforhome on Instagram and don't forget to pin it on Pinterest.