Everyone must know of this type of muffin. The fact that banana is available year round, I am sure every household must have the banana on their grocery list. The banana bread or muffin always on the menu whenever we have an overripe banana in the basket.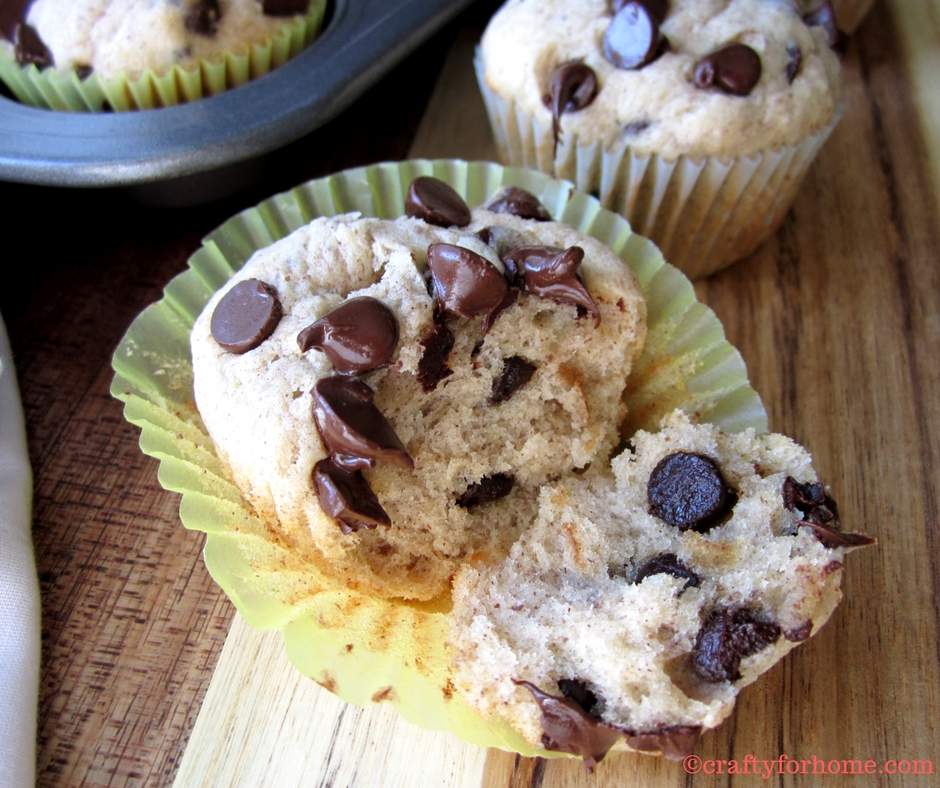 Finding the perfect banana muffin that is not too sweet or not too dense is somewhat hard to find. I have tried countless banana muffin recipes, but it mostly me who will eat it and finish it. My recipe tester in my house always say it was too sweet, or "I can smell the banana", well what do you expect with banana muffin other than banana flavor, right? The hilarious comment from my recipe tester was "oh, I can see that black and brown strands looking thing on the muffin " well, that is part of the banana. If you have one who is the picky eater in the house, it is quite hard to please their taste bud, am I right?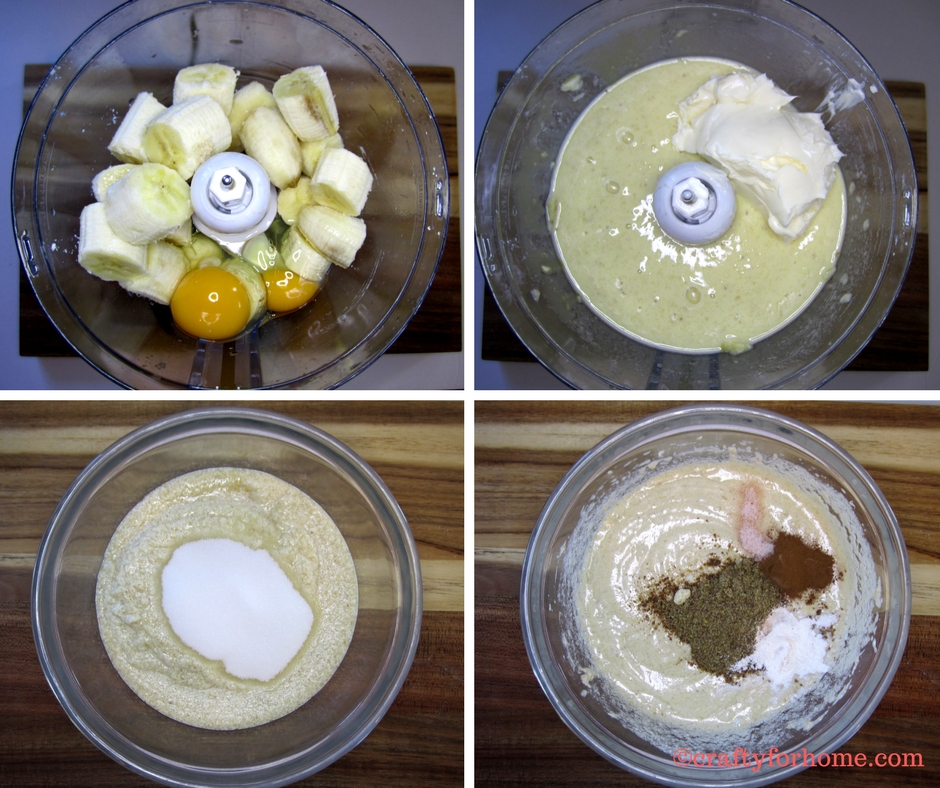 Well, say no more, I finally find the best banana muffin. I can say it is the best because :
It is not too sweet.
Fluffy muffin.
No black or brown strand of banana.
Still fluffy in the next day.
Can be customized with the topping you like.
Approved by my picky eater.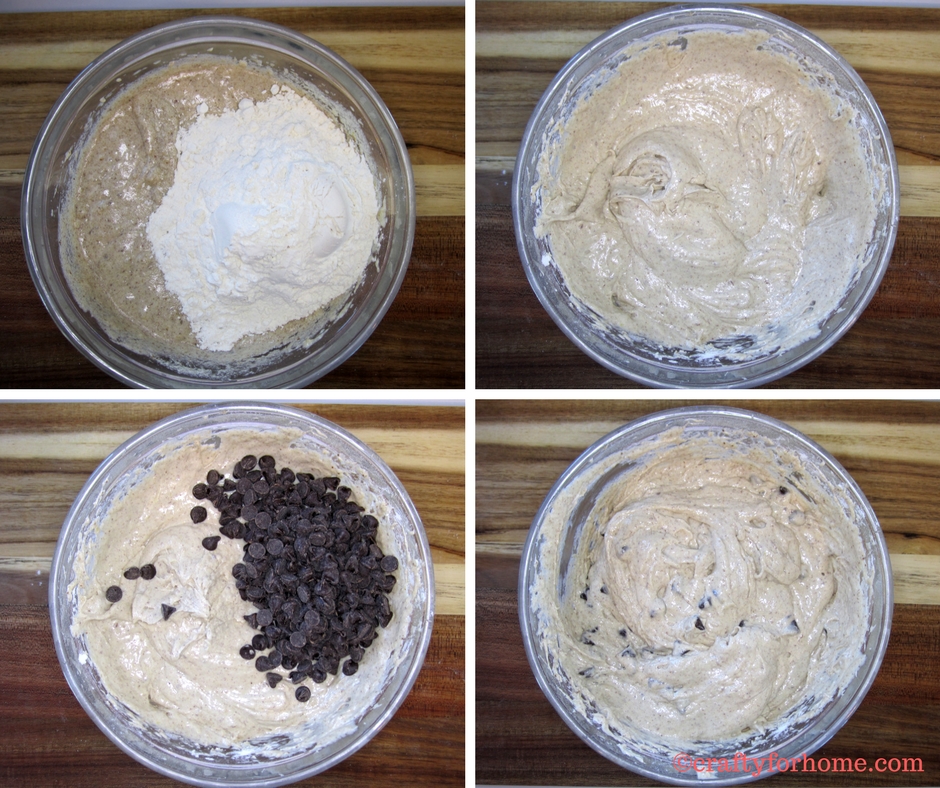 I use dairy-free butter for all my baking. Feel free to use any butter or margarine you like. I process the banana and egg on the food processor first until smooth, instead of mash it using a fork, this is the key to make that black or brown strand from banana mostly disappeared on the muffins.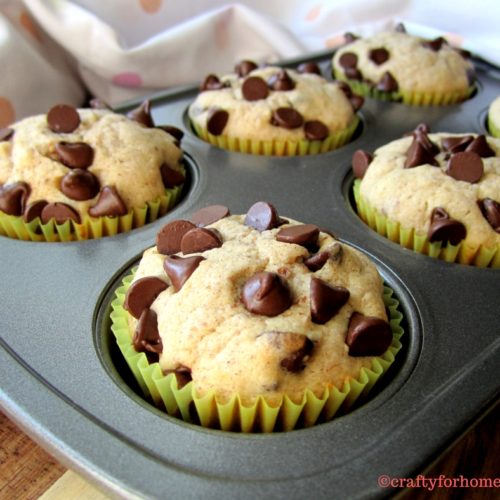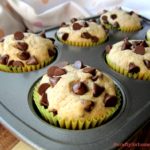 Fluffy Banana Muffins
The best fluffy and not too sweet banana muffin for breakfast or snack.
Ingredients
3

banana

2

egg

1

cup

butter

3/4

cup

sugar

1/2

tsp

salt

1

tsp

cinnamon powder

2

tsp

baking powder

2

tbsp

ground flax

2

cups

unbleached all-purpose flour

1 1/4

cup

dairy-free semi-sweet chocolate chip
Instructions
In the blender or food processor, put the banana and eggs, process until smooth.

Add butter, mix it until well blended.

In a mixing bowl, pour the banana mixture, add sugar. Use the electric mixer to mix it.

Add cinnamon powder, salt, ground flax, baking powder, flour, mix it well.

Fold in 1 cup of chocolate chip. Pour the batter about 3/4 of the muffin cup liner. Sprinkle the rest of 1/4 cup chocolate chips on top of muffin batter.

Bake in the oven for 20 minutes, or until the toothpick come out clean.
Recipe Notes
The muffins stays fresh up to five days in room temperature, make sure keep it in an air tight container. 
The muffin will stay fluffy in the next day up to 5 days in the room temperature, if there is any left, it always gone in the next day here. Make sure you cover it with plastic wrap or keep the muffin on the muffin container.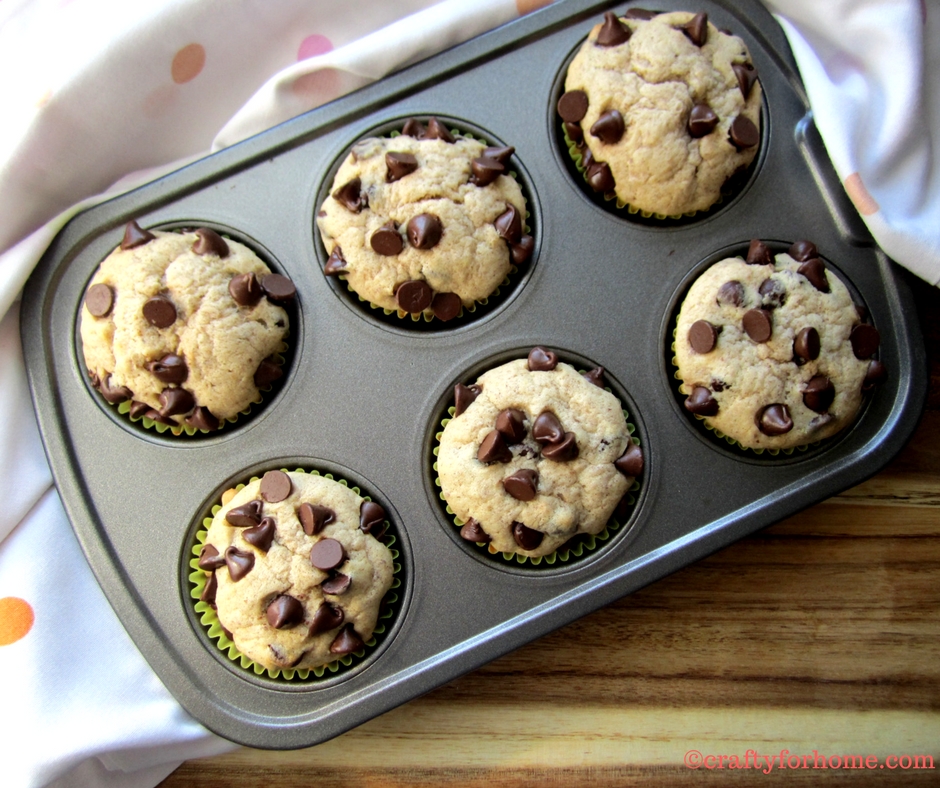 If you choose to freeze it, make sure the muffins completely frozen first then wrap it in freezer safe bag. In order to do this just put the muffins on the baking sheet, put it in the freezer for few hours then put it in the freezer safe bag.
To reheat the muffins just thaw it in the counter top for 30 minutes or in the fridge overnight, then reheat it in the toaster oven or microwave it for 15 to 20 seconds.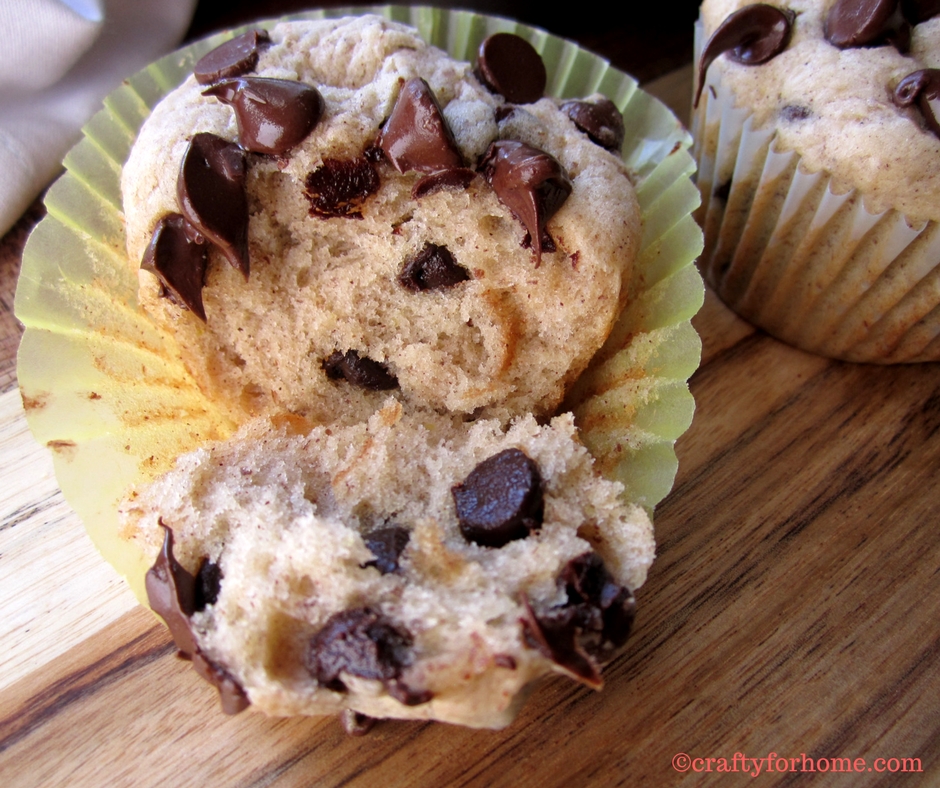 I use the dairy-free chocolate chip for the topping because everyone here loves chocolate on bake good. For everyone that doesn't have a nut allergy, it also great adding walnut, pecan, almond or any nuts you like for the topping.
Sunflower seed, sesame seed, pepita or chia seed are a great option for topping too, provided more nutrition on the muffin and great alternative for nut allergy.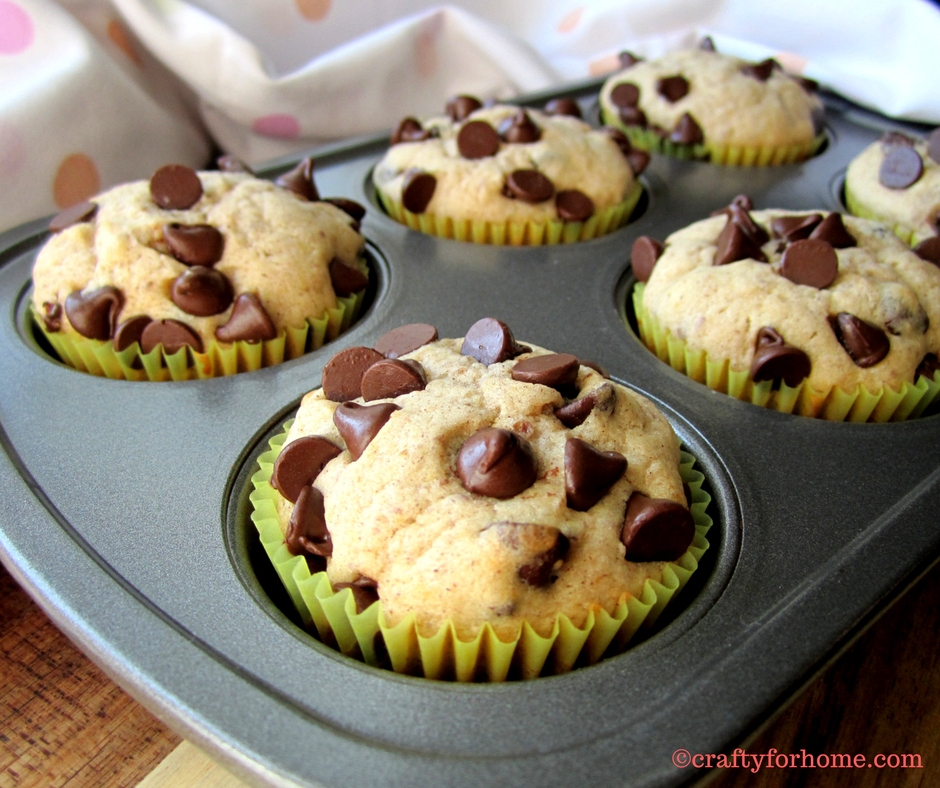 I also add ground flax for this Fluffy Banana Muffins, because it adds nutrition to the muffin as flax high on the Omega 3. If you don't have ground flax available, feel free to omit it. But I got benefit by adding flax seed on a baked good, I can give my family the source of Omega 3 that they always need.
These Fluffy Banana Muffins is great for breakfast, snack on the go or lunch box. I usually bake these muffins when my kids are at school, they know something smells delicious as soon as they open the front door. I also bring these muffins for kids after school activity, yes I am one of that mom who always packs some snack wherever we go out because I know the kids always asking if I bring something for snacking.
If you love chocolate chip on baking, try these tasty dairy-free treats too.

If you bake these Fluffy Banana Muffins, write a comment and rate it. Take a picture of your delicious muffins, post it and hashtag #craftyforhome or tag @craftyforhome on Instagram, and don't forget to pin it on Pinterest. I would like to know if you love these muffins as much as we do.