Easy and melt in your mouth flax cookies with only six ingredients. Dairy-free, egg-free and nut-free.
Have you ever try using flax seed for baking? This plant-based omega-3 is healthy for you if you decide to avoid consuming egg. Make this seed famous for egg substitute on any baking recipes because of the ability to bind all ingredients just like the egg.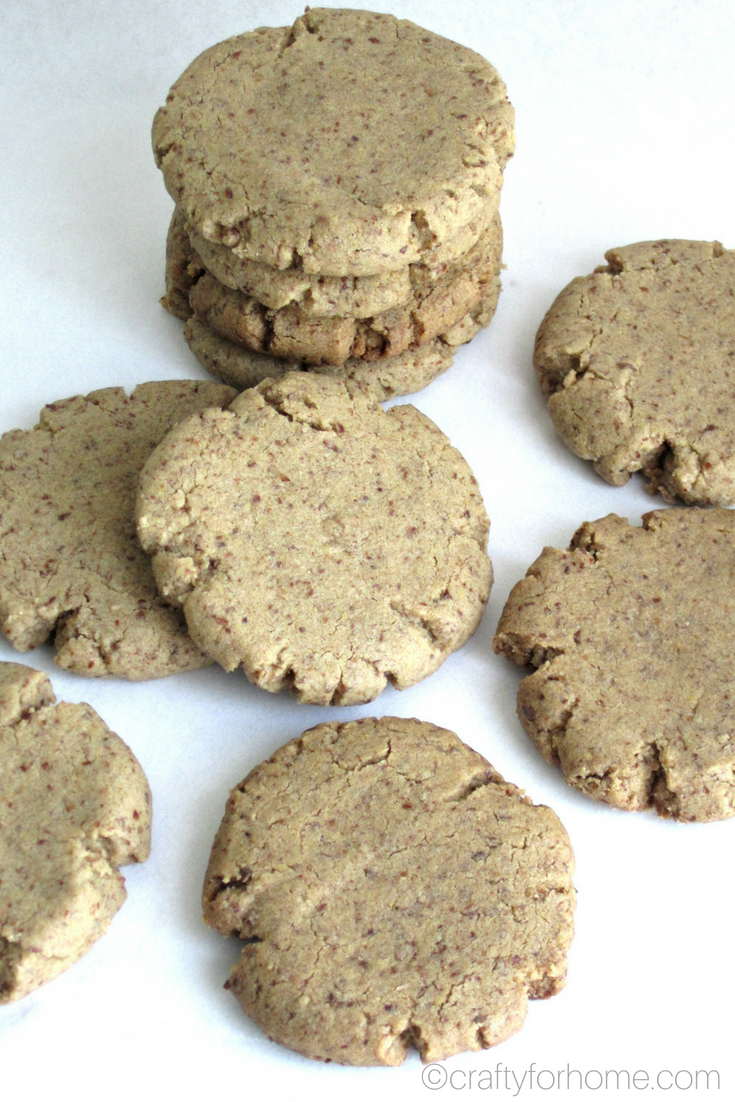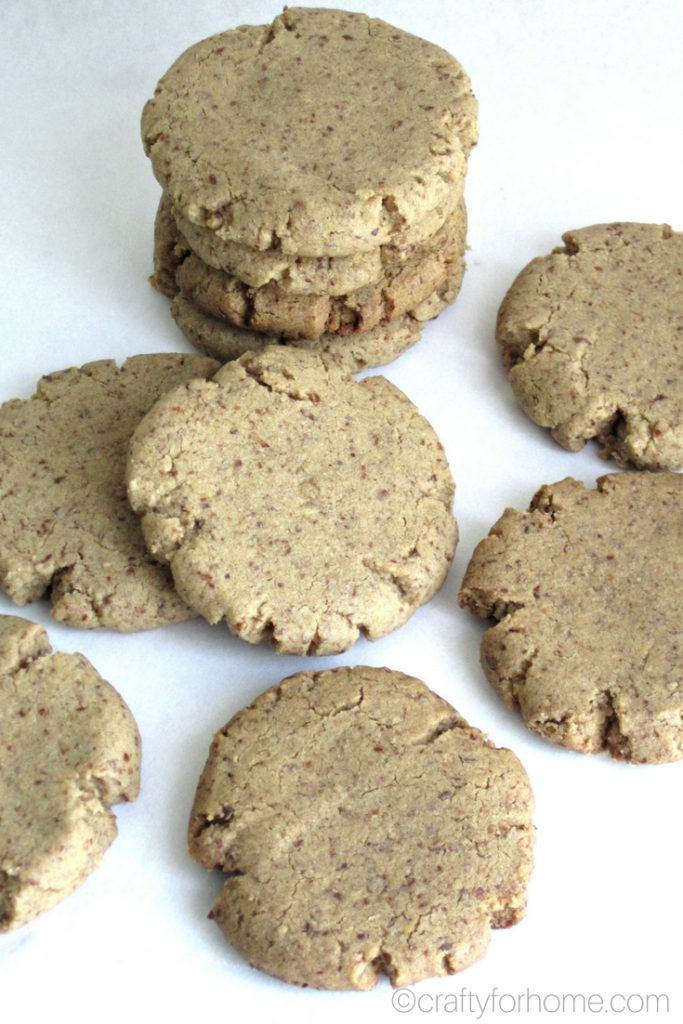 My family doesn't have an egg allergy, but once in a while, I use flax seed for baking just like this Eggless Fudgy Triple Chocolate Brownies. There is no different taste between using egg or without egg on brownies in my opinion. In fact, since I make the eggless brownies, it became popular in my house, lots of request for fudgy brownies.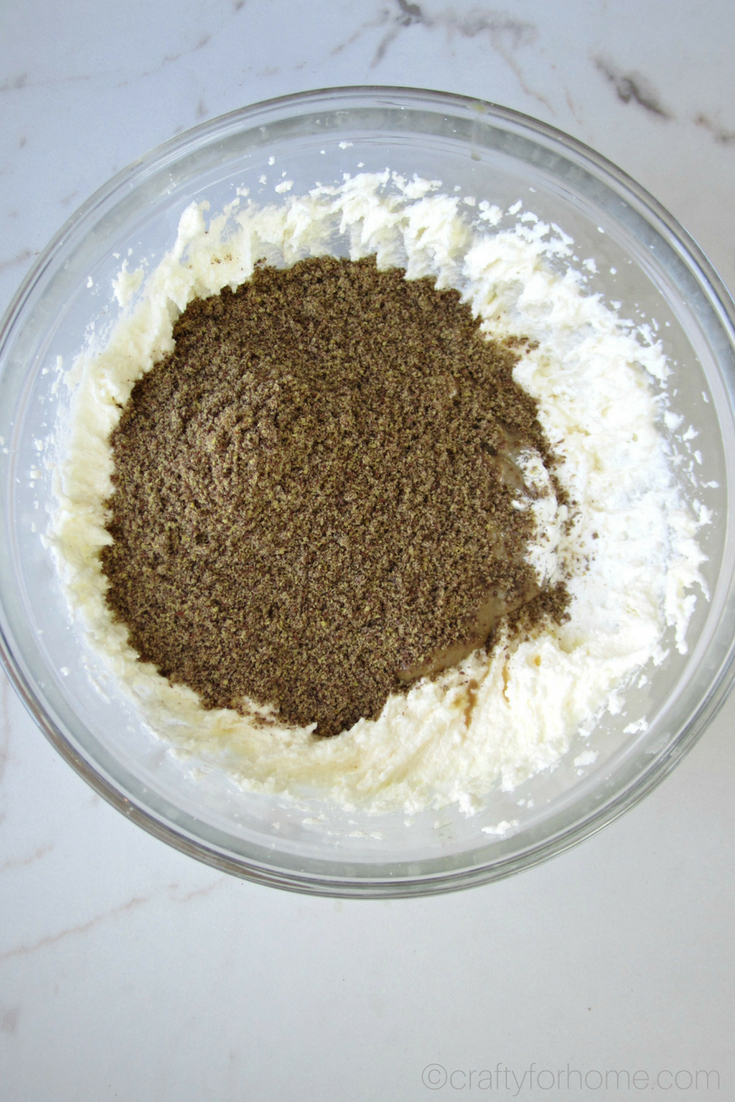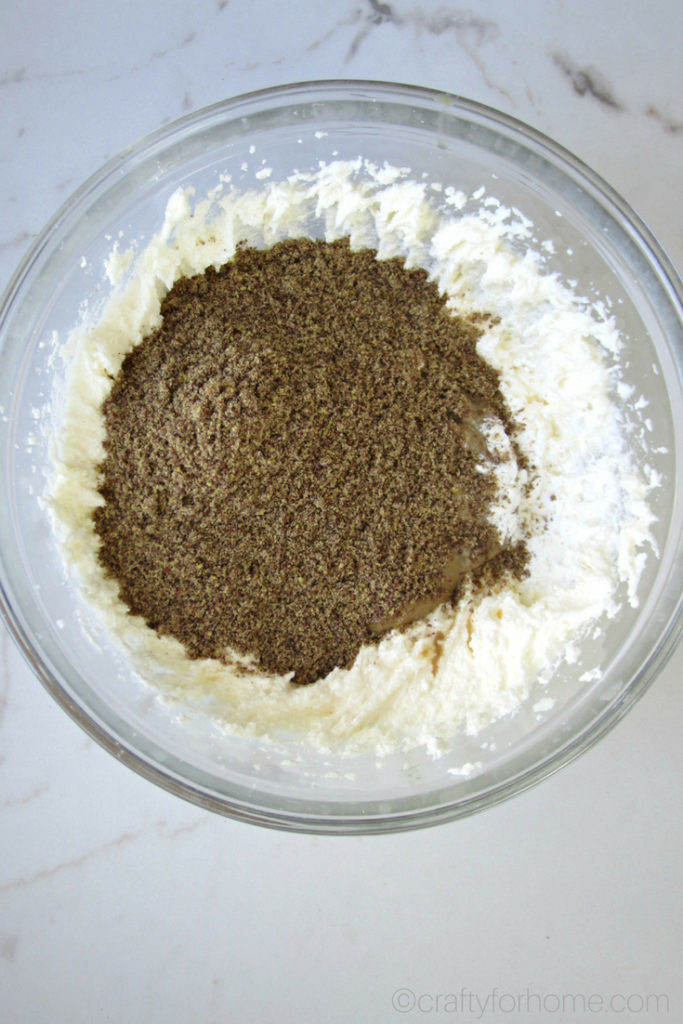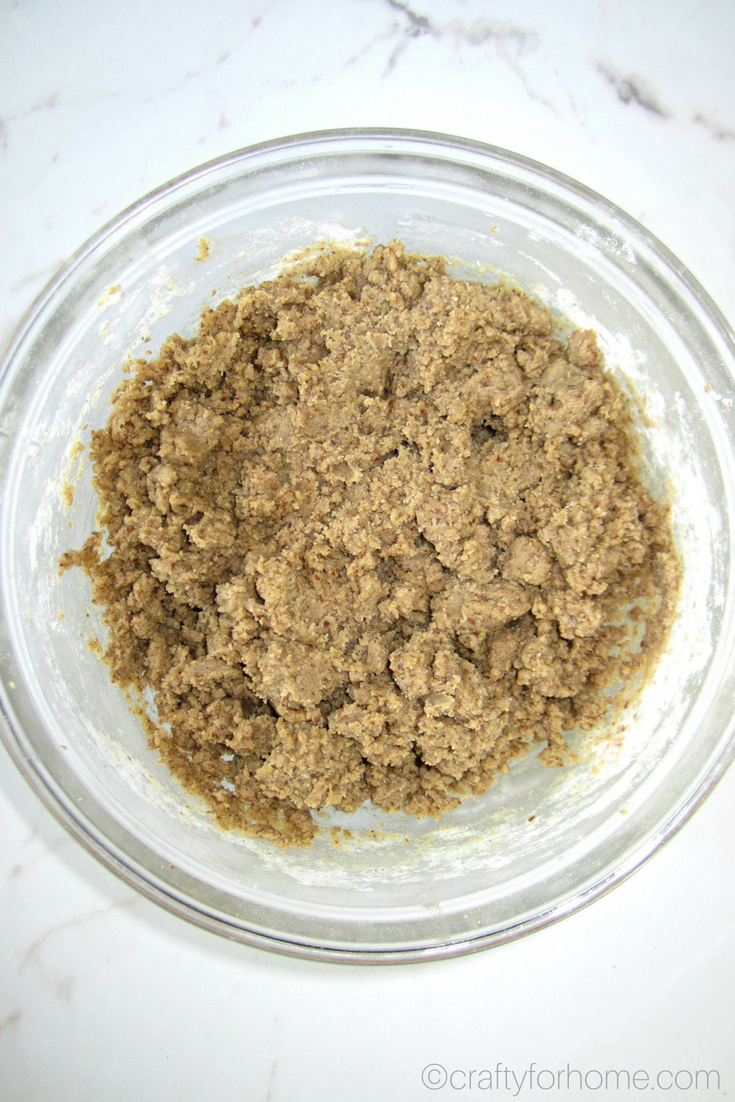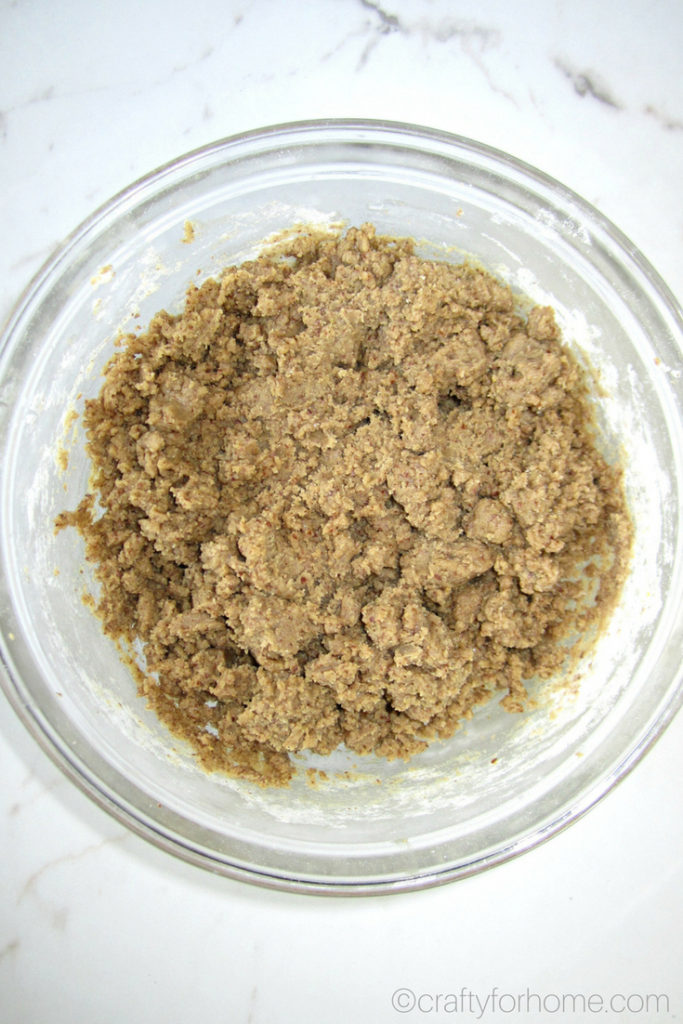 But this time is not eggless brownies. I make milled flax cookies. From what I understand after little research on some source like this one that milled or ground flaxseed also called flaxseed meal is better than whole flax seed to consume.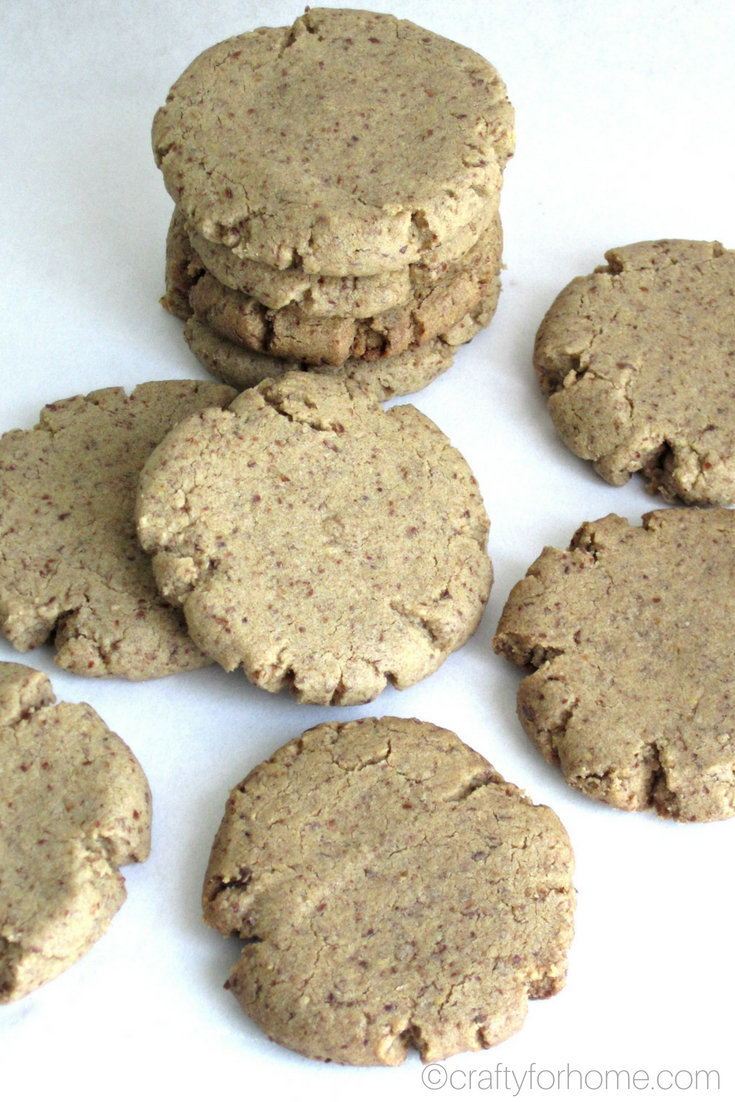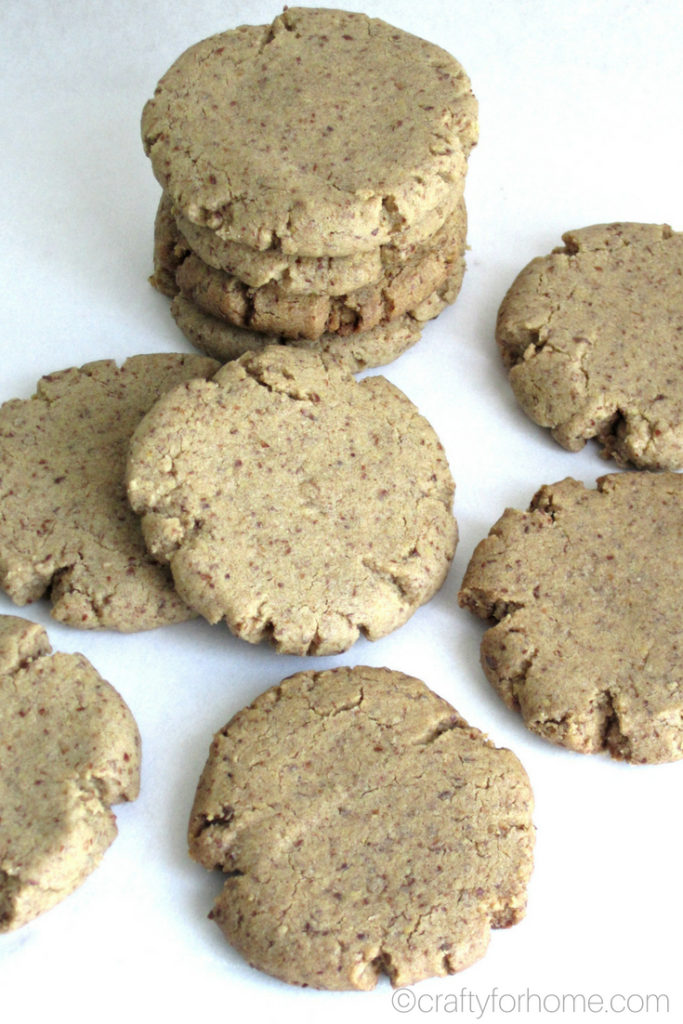 Anyway, this melt in the mouth cookies also use sunflower seed butter, that is mean safe for a nut allergy. You can use any other nut butter if you don't have a nut allergy.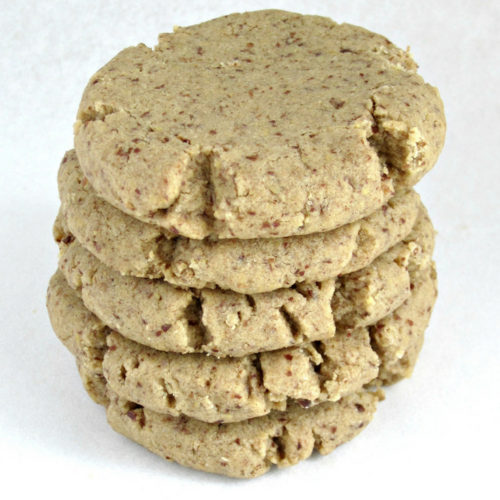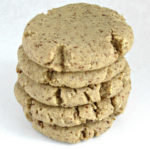 Sunflower Butter Flax Cookies
Easy and melt in your mouth flax cookies with only six ingredients. Dairy-free, egg-free and nut-free.
Ingredients
1 1/2 cup unbleached all-purpose flour

1 cup sunflower seed butter

2/3 cup dairy-free butter

1 cup sugar

1 cup milled flax seed

2 tsp baking powder
Instructions
Preheat oven to 350 deg F, prepare the baking sheet and line it with parchment paper.

In a mixing bowl and use the electric mixer, beat the sugar and butter until fluffy.

Add the rest of ingredients, mix it until all well blended.

Take a tbsp of cookie dough, make a ball with your hand, put it on the baking sheet.

Press the dough with the back of the spoon, make it into approx half inch thick.

Repeat the process until all dough used up.

Bake it in the oven for 12 to 14 minutes, leave the cookies on the pan to cool it off before transfer it to the cookie rack.
Recipe Notes
I use the dairy-free Becel vegan butter.
I also use Sunbutter the original one for this recipe.
Make sure cool off the cookies in the pan before transfer it to the cookie rack, because it crumbles easily.
Do you make this Sunflower Butter Flax Cookies? Write a comment, rate it and take a picture of your delicious meal, hashtag #craftyforhome or you can tag @craftyforhome on Instagram.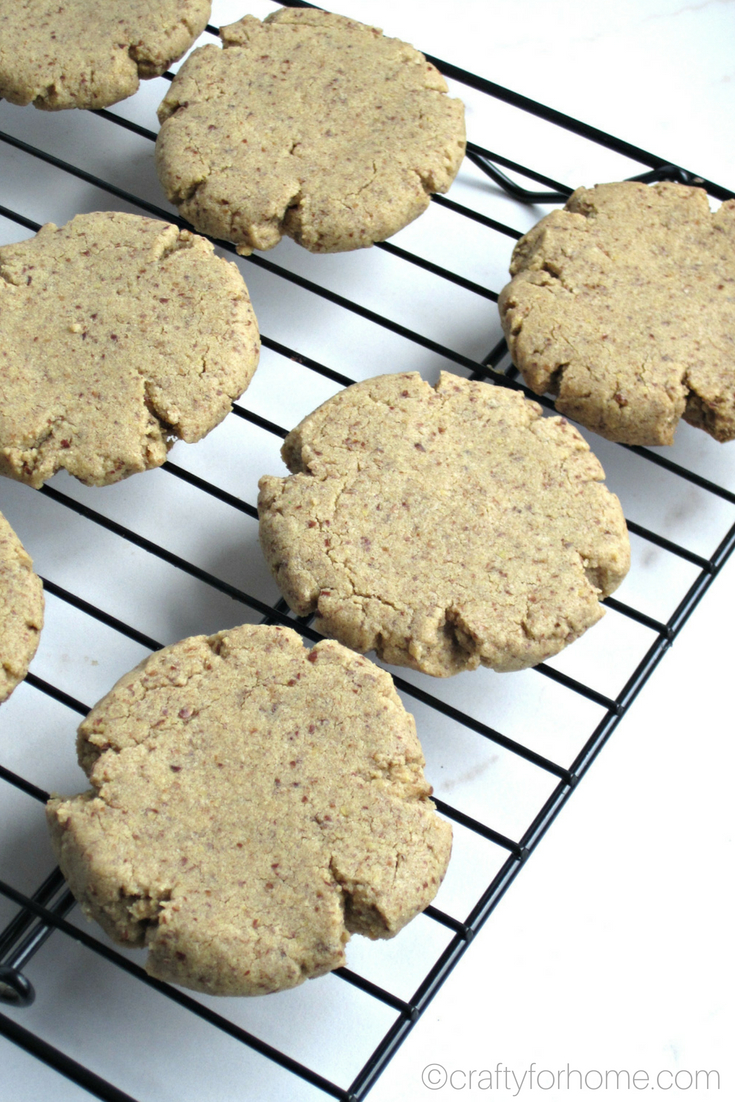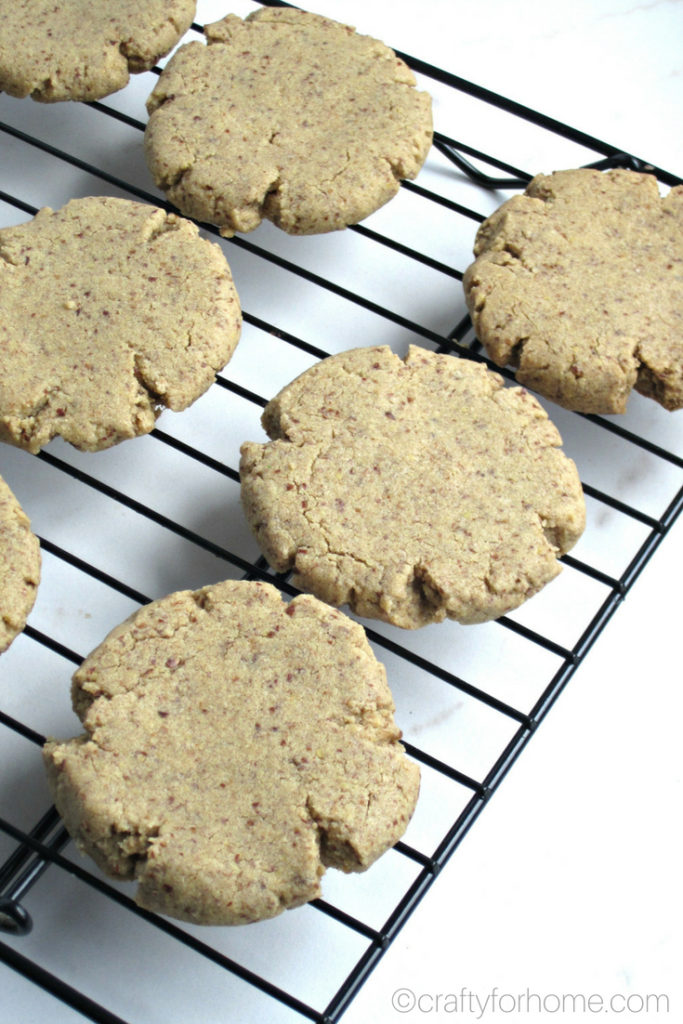 Cookies are last for up to 5 days on the room temperature. You don't need to wrap the cookies when you store it. The cookies will stay soft.
Do you want more easy cookies recipes? Try these recipes too!
Try these recipes for more chocolate involved cookies!
If you like cookie bars, these are the best cookie bars you can make!
Pin it to save it for later!