I came up with this recipe in the next day after Easter. I got so many left over from the Easter brunch. There was a package of turkey smokies waiting to be used up in the fridge. Throw it to the barbecue wasn't the choice with the big pile of snow still on the deck, like who wants to do barbeque in the middle of the snowy weather. Well, maybe it is possible, but I was not up to shovel the deck first just to grill few smokies.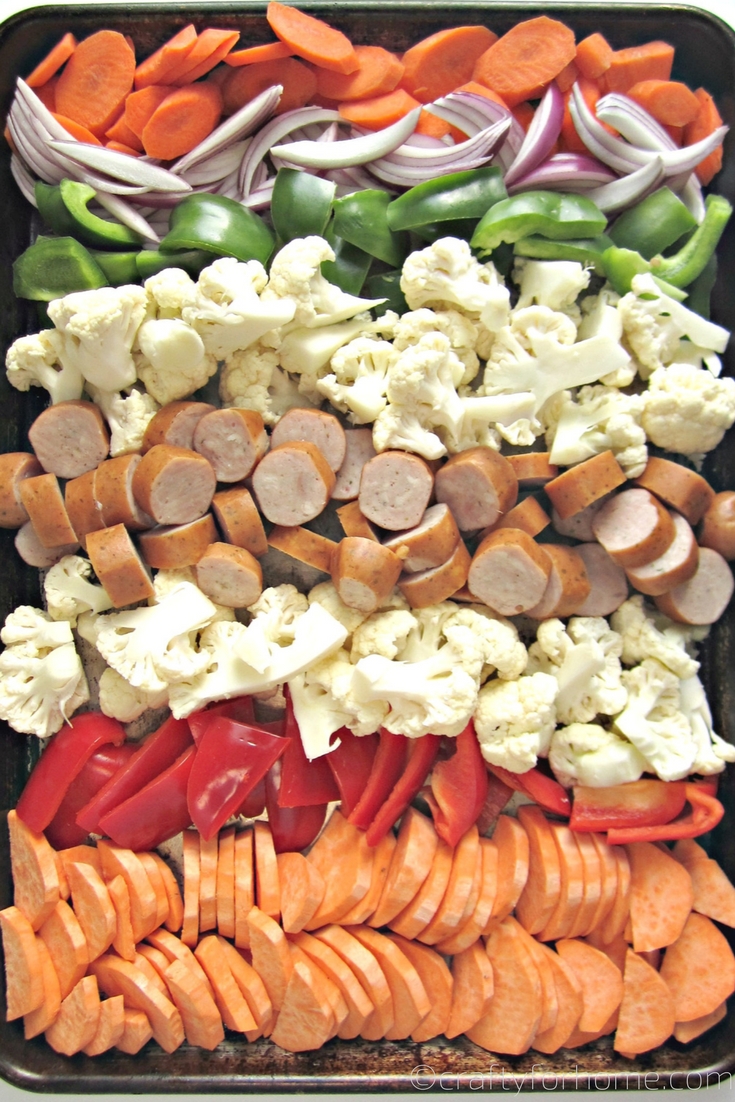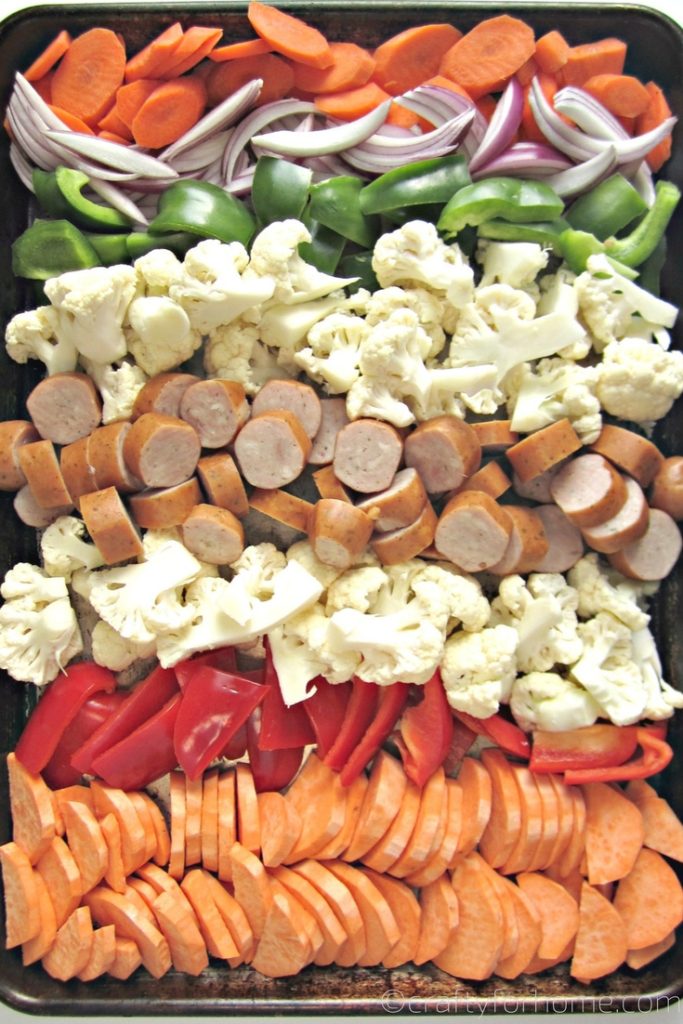 Thinking of the quick and easy way to cook the turkey smokies, of course, the sheet-pan method is the best. All you need just a piece of jelly roll sheet-pan, an oven preheated to 425°F, some veggies, and few seasoning as you like and that's it. Am I right?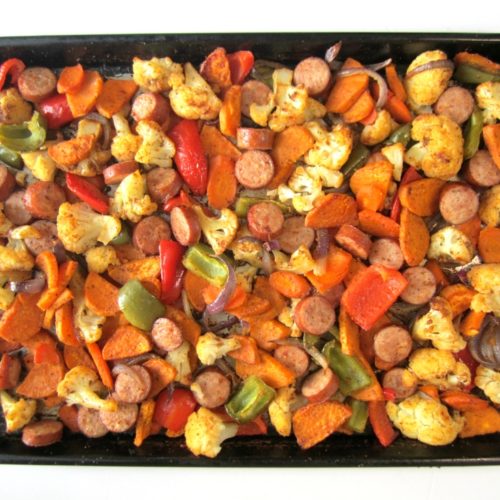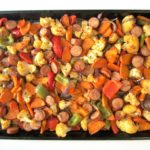 Sheet Pan Turkey Sausage With Veggies
Ingredients
1

cauliflower

2

carrot

1

red bell pepper

1

green bell pepper

1

red onion

2

medium size sweet potato

6

smoked turkey sausage

3

tbsp

oil

1

tsp

salt

1

tsp

fresh cracked black pepper

1

tsp

cumin

1

tsp

smoked paprika

3

tsp

garlic powder
Instructions
Preheat oven to 425 deg F, prepare the sheet pan, line it with parchment paper for easy cleaning.

Cut up cauliflower, carrot, bell peppers, onion, sweet potato and turkey sausage.

Arrange all into the sheet pan, toss it with the oil and all seasonings.

Bake it in the oven for 10 minutes, flip it once then bake it for another 10 minutes.

Serve it with rice, quinoa, or on its own.
Here is how I do meal prep with this recipe, my oldest love to bring this kind of meal for her school lunch box.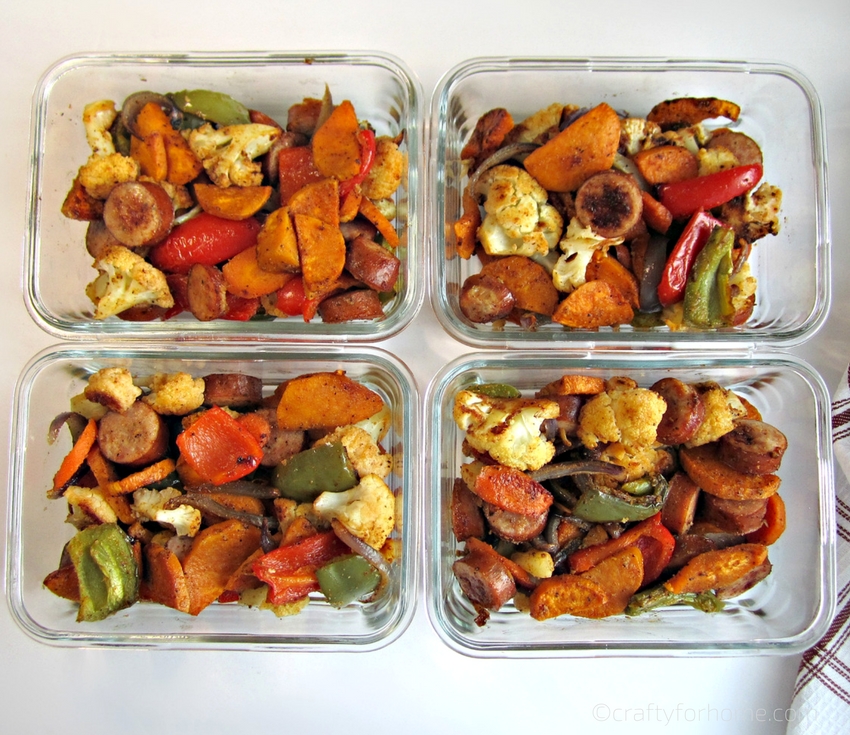 Are you looking for more sheet pan recipes? Try these quick and easy meals:
Pin this to save it for later!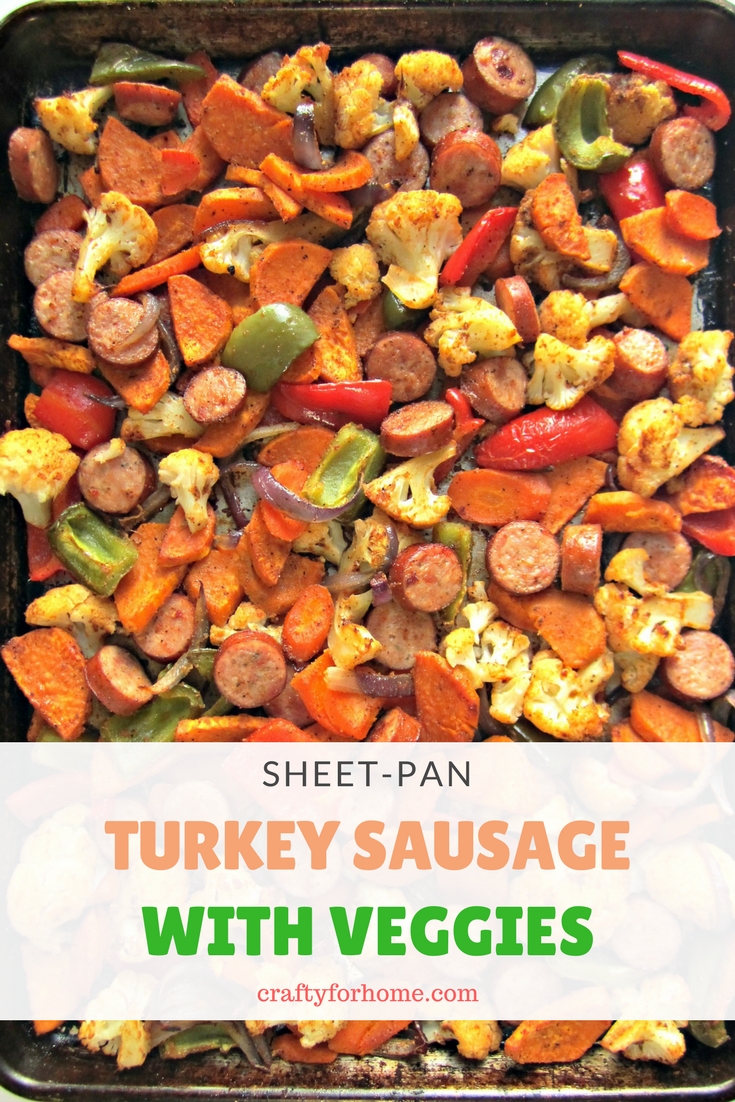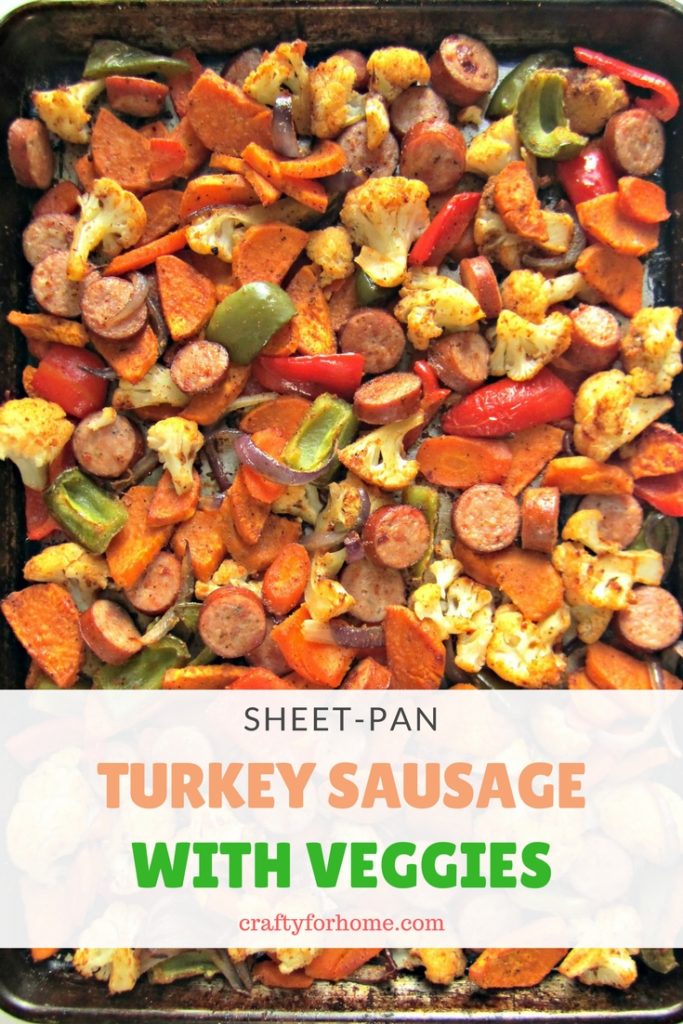 Do you make this Sheet Pan Turkey Sausage With Veggies? Rate it and take a picture of your delicious meal, hashtag #craftyforhome or you can tag @craftyforhome on Instagram.