A quick and easy craft tutorial on how to sew fabric gift card holder for any special occasion.
Use This Guide To Make Fabric Gift Card Holder
When a holiday or special event approaching, I always thought about what to gift. If the gift does not require a big box or something, a simple fabric envelope will work just fine for something small, like a gift card or little book.
As an Amazon Associate I earn from qualifying purchases. This post may contain affiliate links. Please see the Disclosure Policy for details.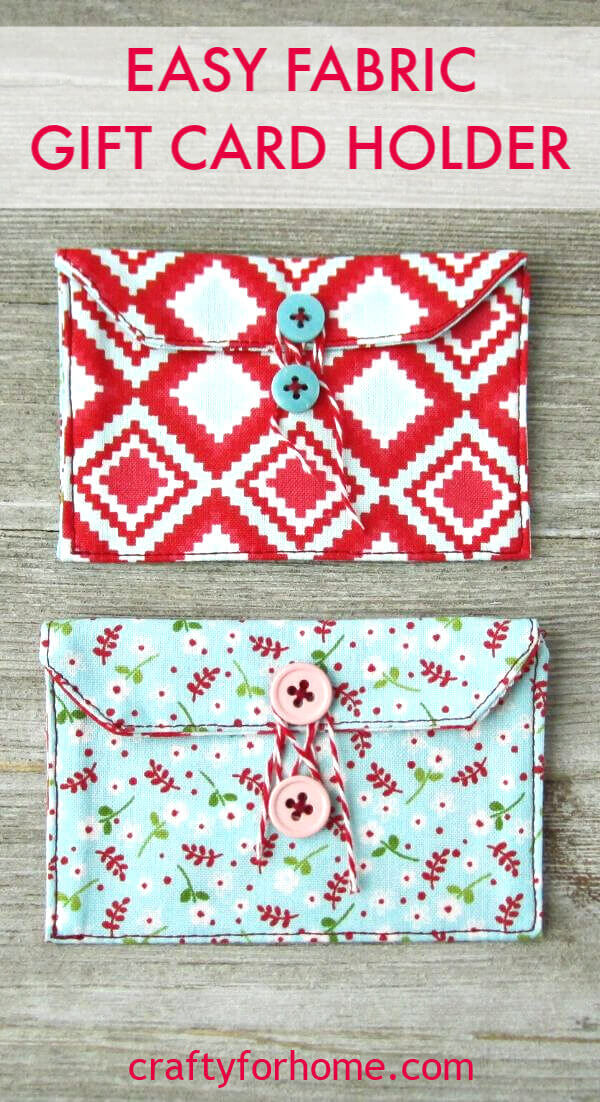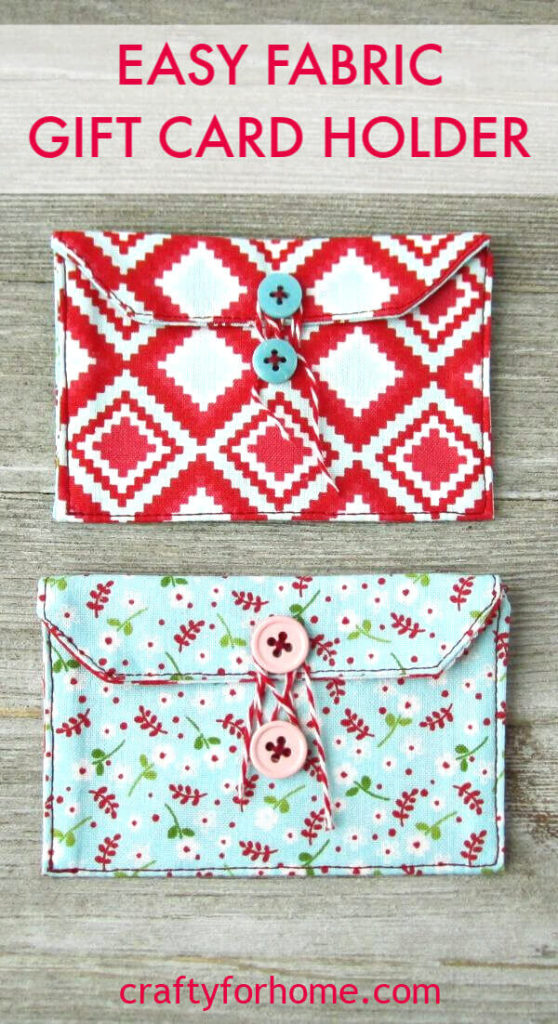 I know a gift card is not a personal choice. But I always thought that gift cards would give people experience or help when they need it at a specific time.
Like you know, a gift card to a movie theater will give them the experience to enjoy some specific movie with their family. A gift card for groceries will help them when they need it at any time.
A personalized gift card holder will make the gift receiver feel more special. From ordinary fabric scraps, you can make a completely reusable little pouch to keep the gift card.
I use the mismatch fat quarter fabrics for making this gift card envelope. Here is a collection of Christmas theme fabrics you can get for this project. If it is not available, any fabric stash leftover from the previous project would be just fine.
What You Need To Make Fabric Gift Card Holder
From two sheets of fat quarter cotton fabric, you will have 11 pieces of little gift card pouches. But if you are using one sheet fat quarter fabric, then you will get five pieces of gift card holders.
For more exciting looks, use two different printed fabrics. Or mismatch the solid color fabric with a printed one.
I use the baker twine and button to secure the pouch. I like how it looks like the file envelope style.
I use the iron-on fusible interfacing for stabilizer and add stiffness to the fabric. You just attach the shiny side of the interfacing on the wrong side of the fabric and fuse it by using an ironing machine.
Note: If you are using fabric scraps, prepare
1 piece of 6.5 inches x 4.5 inches rectangle for the liner fabric
1 piece of 6.5 inches x 4.5 inches rectangle for the outer side,
1 piece of 6.5 inches x 4.5 inches rectangle of fusible interfacing
How To Make Fabric Gift Card Holder
This tutorial will be a similar way as this easy cloth napkins. Then you will make the kind of envelope style for the finishing.
Trace the pattern on both fabrics and fusible interfacing then cut each piece. If you are using fabric scraps, then trace the pattern on it.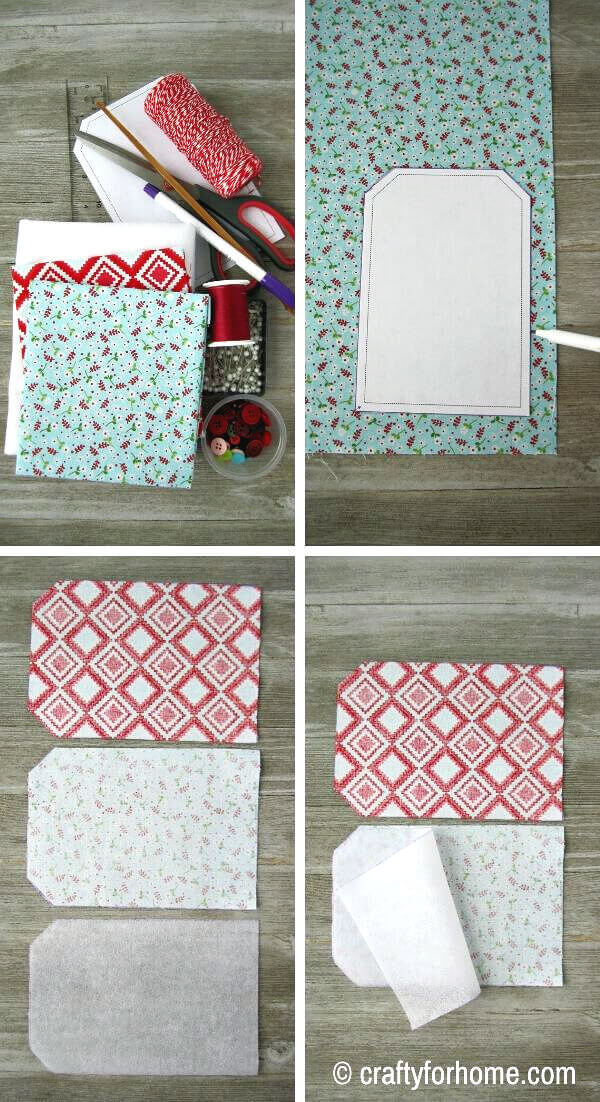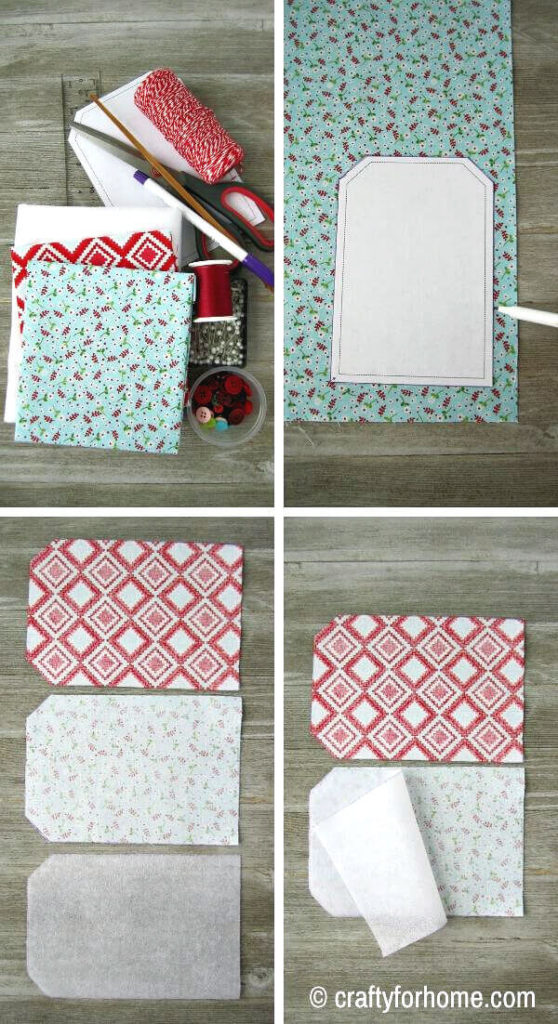 Attach the fusible interfacing on the wrong side of the outer fabric.
Use the ironing machine to fuse it together. Make sure you put another fabric sheet such as a pillowcase before you iron it to prevent the glue from the interfacing stuck on the ironing machine.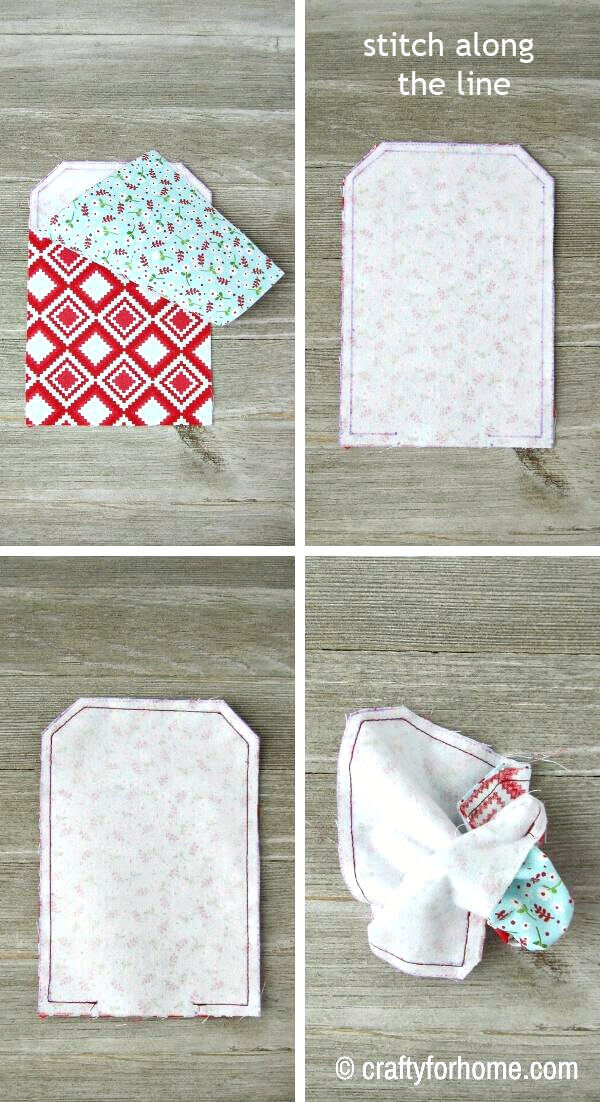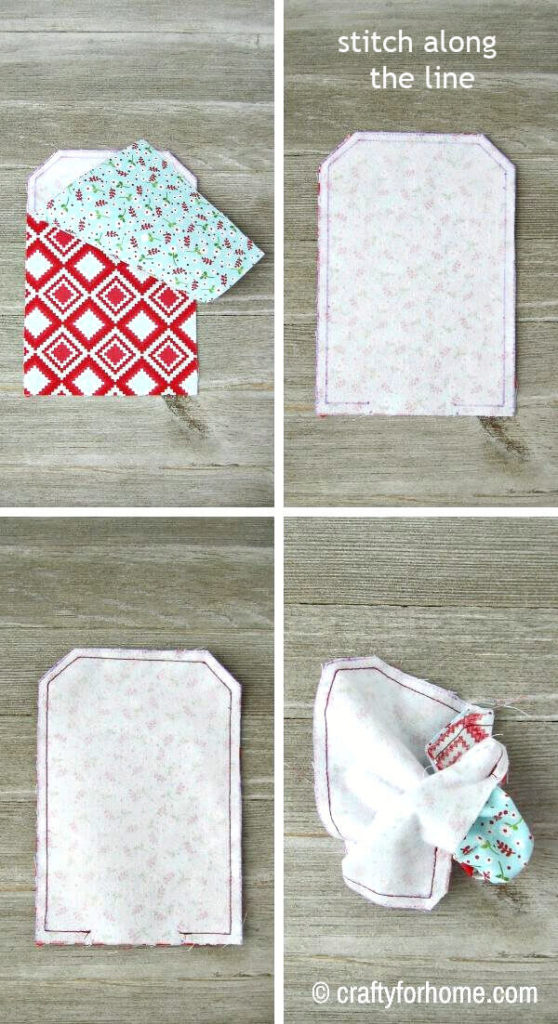 Layer two piece of fabric with the right side facing each other. Straight stitch along the edge with 1/4 inch seam allowance and skip it about 2 inches for opening.
Turn it right side out, use the chopstick to push each corner. Press it with ironing machine.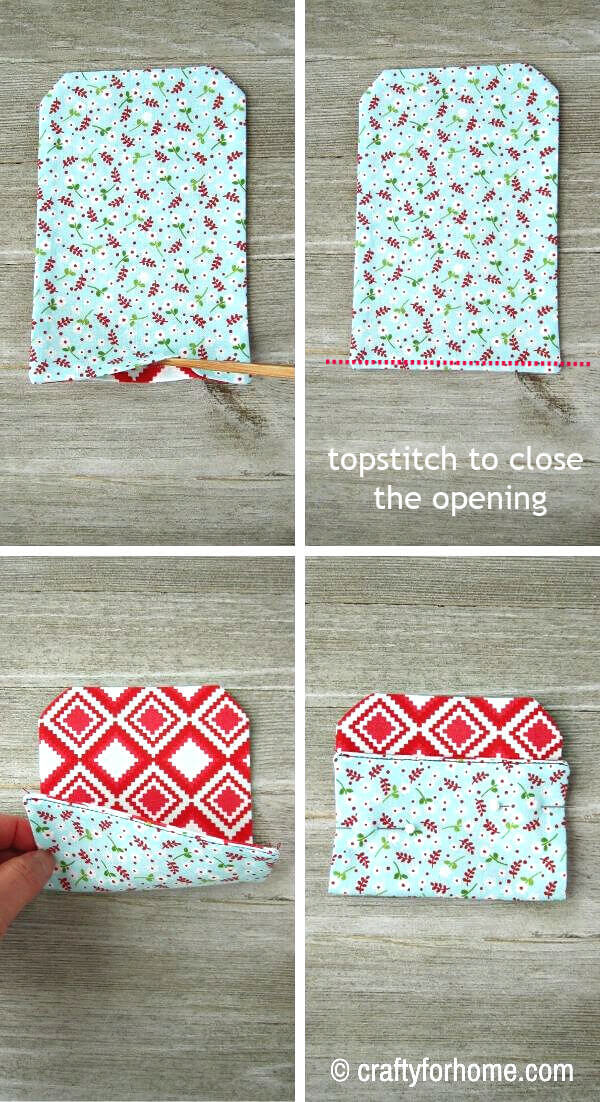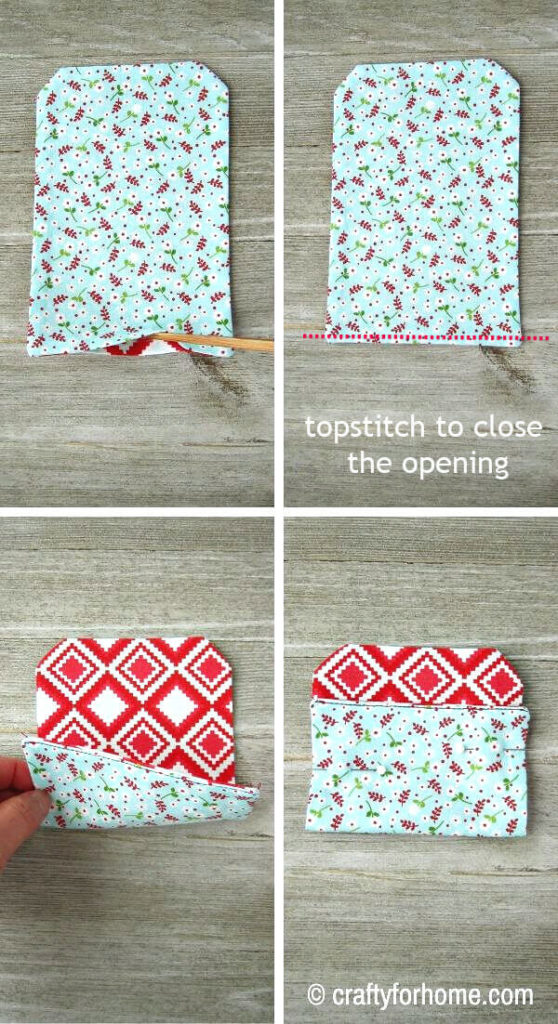 Topstitch the opening and close it at the same time. Fold the envelope pocket about 2.5 inches wide.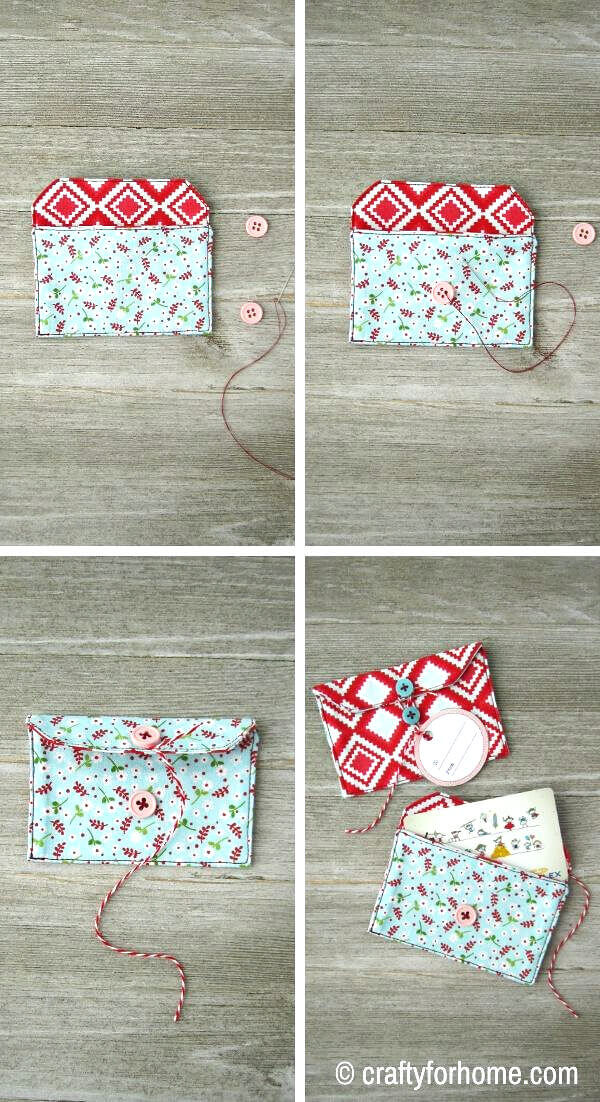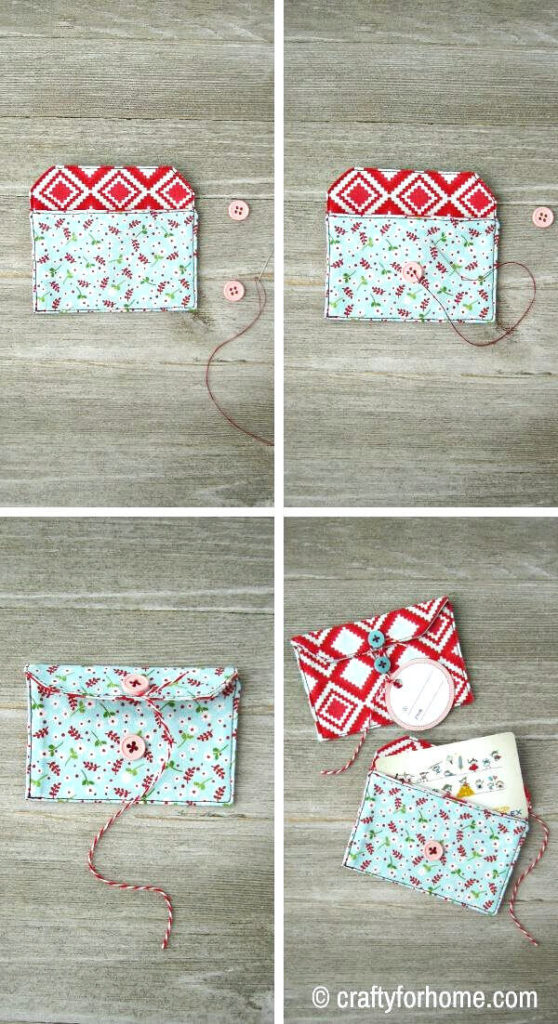 Topstitch along the edge of the envelope. Use the marker to mark it for buttons.
Use the hand sewing needle to sew the button. Cut the baker twine into 8 inches long each.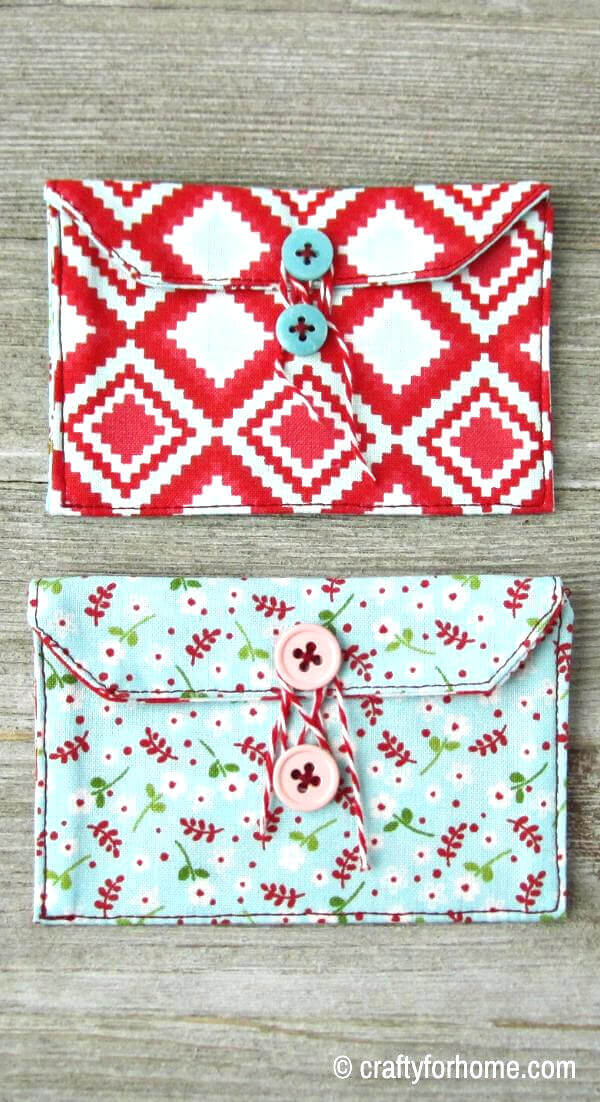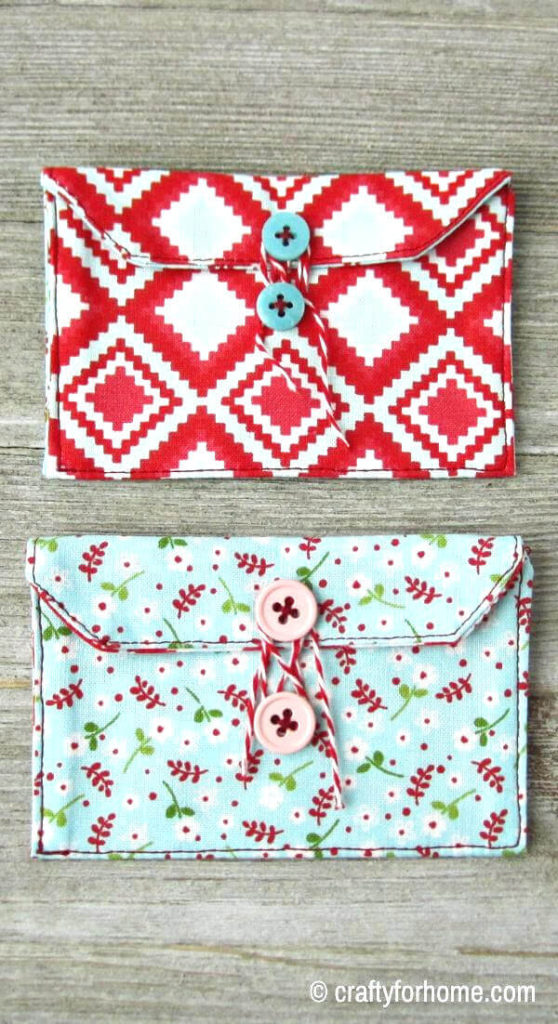 Tight the twine and make a knot on one button. Insert the gift card and close the gift card holder and loop the twine between both buttons.
It seems a lot of work with this project. But you will make a dozen of it in less than an hour.
How To Put Name Tag On Fabric Gift Card Holder
If you need a gift tag, you can use a sticker type you can find in any dollar store. For more personalized, you can print these gift tags on card stock paper, or an ordinary A4 paper would be just fine.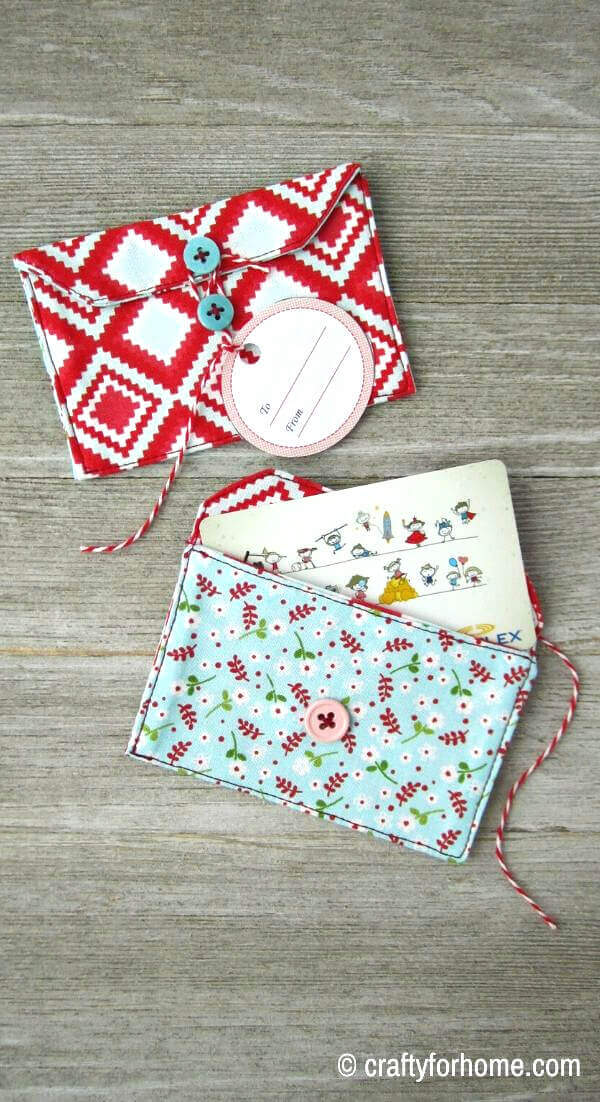 Make a hole by using the hole puncher. Write the gift receiver name, then attach one end of the yarn and make a knot.
Easy DIY Fabric Gift Card Holder
This easy DIY fabric gift card holder is entirely reusable. The person who receives this can use it to keep a card, keep some coins, or pass it along to other gift receivers.
Here is a fun thing you can use for this fabric gift card holder, you can hang it on your Christmas tree as a surprise ornament for your loved ones. You can also use it for a personalized Advent calendar.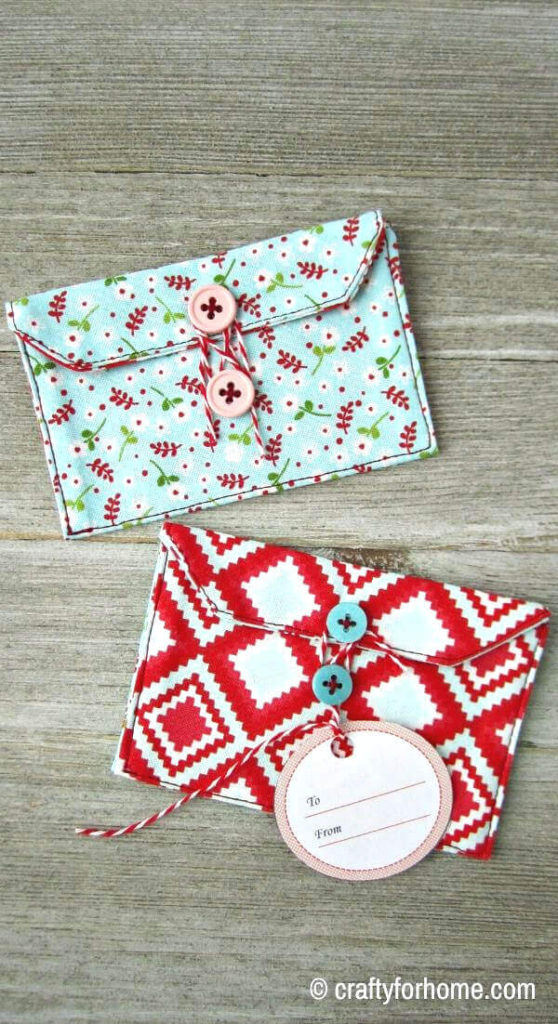 It is not only for the holiday season, but you can also make a dozen of it to suit your occasion theme. Use different print and color of fabric for your next upcoming event.
For example, heart print for Valentine, cute food print for kid's birthday, pastel color for Easter, I am sure you got the ideas.
Turn these fabric scraps into this customized gift card holder. #fabricenvelope #giftcardholder
Click To Tweet
More of little bags you can make for treats or stocking stuffers.
This Fabric Gift Card Holder Is Quick And Easy To Make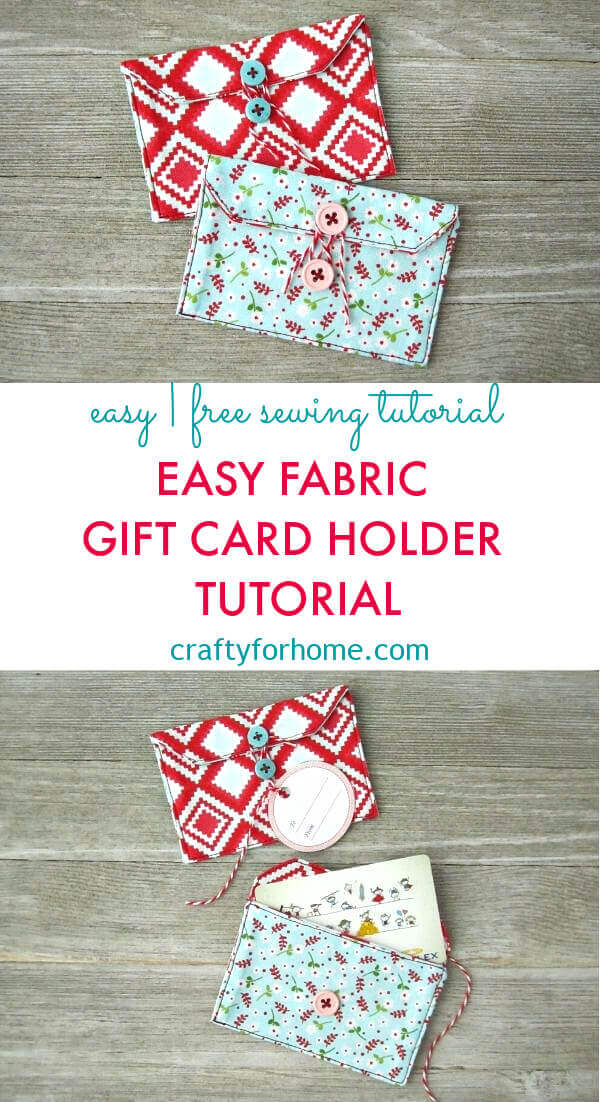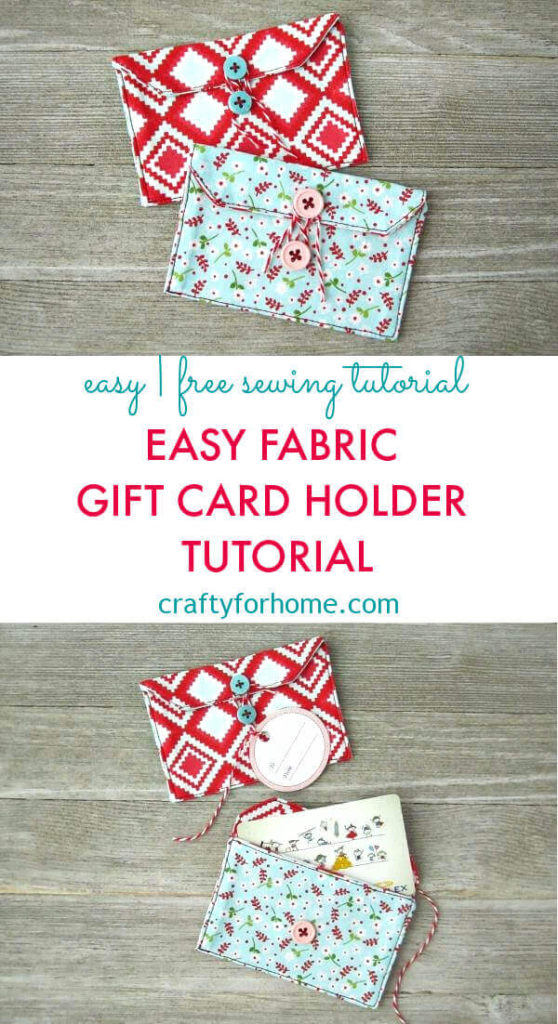 Easy tutorials on how to make double-sided cloth napkins for fat quarters project, perfect for DIY table decor on holiday season and fun homemade Christmas gift or any special occasion.
This DIY felt envelope tutorials is a fun craft project you can do with kids and teens, perfect for a handmade gift card holder or sweet treats for family and friends.
Make this 10 minutes pocket tissue holder from fat quarter cotton fabric perfect for traveling, back to school craft or DIY gift ideas.