Learn these various ways to prevent damping-off in seedlings with the pantry staples and simple seed starting process preparation.
How To Prevent Damping-off In Newly Growth Seedlings
Wondering why these seedlings you planted look wilted all of a sudden? Using upcycle household items or ready-made seed starting essentials, you still can get wilted seedlings unexpectedly anytime.
As an Amazon Associate I earn from qualifying purchases. This post may contain affiliate links. Please see the Disclosure Policy for details.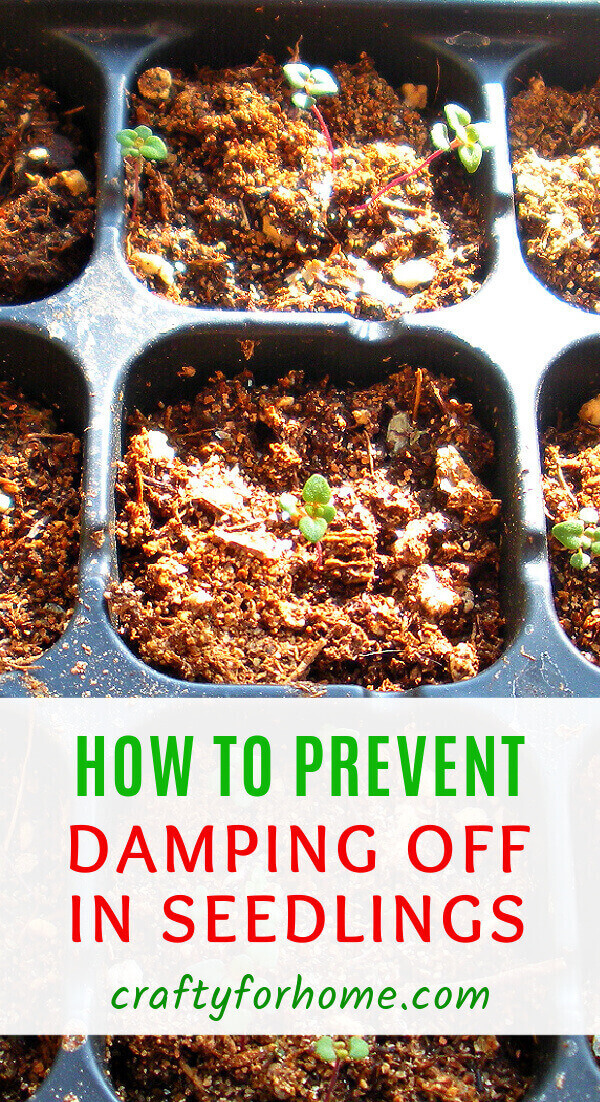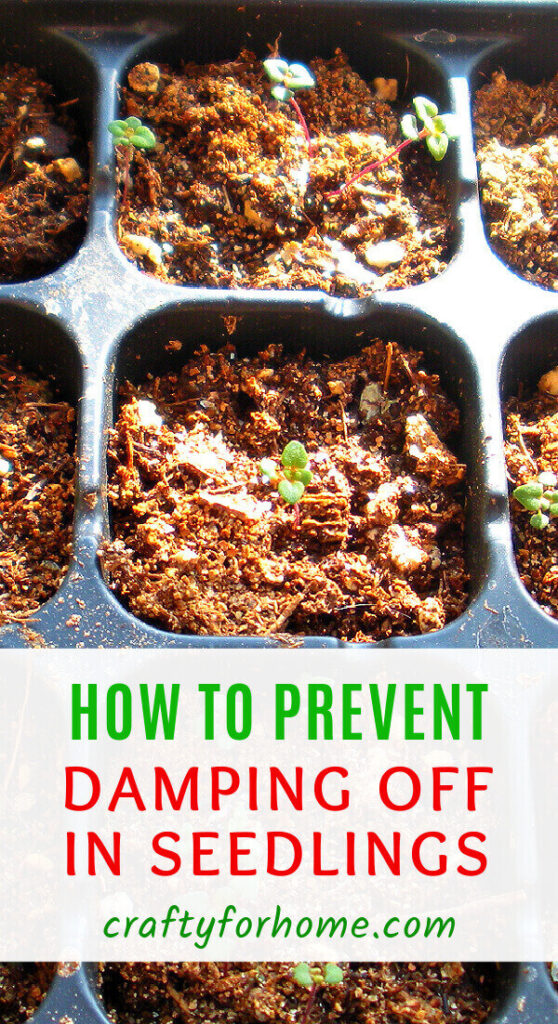 I often find out a few seedlings I planted a few weeks before from seed collapsed. These seedlings got damping-off.
What Is Damping Off
Damping-off is the condition of soil-borne fungal disease when a new growth seedling suddenly wilted, withered, stop growing, rot, and collapse. It often happens on the base of the seedling by the soil surface.
Identify the damping-off symptom by checking on the stalk by the soil line. It usually looks red, brown, grey, or black, and it often resembles a string compared to the rest of the seedling, which means the plant is rotting.
Even though you planted the freshest seed, damping-off still can occur anytime. All plants are not immune to this condition. Once it happens, you can't save plants that got damping-off.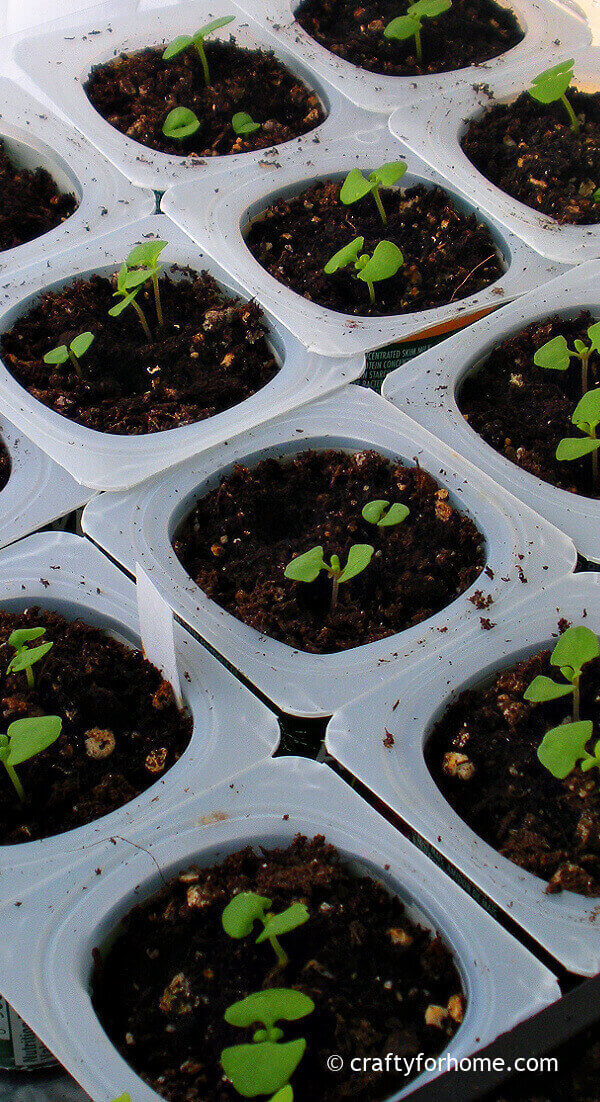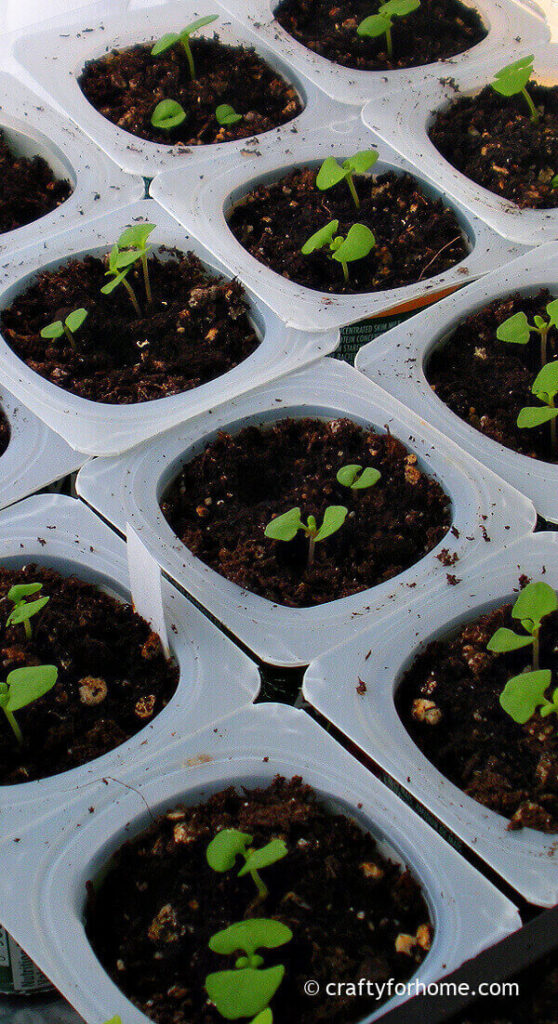 All you can do is toss the soil and the wilted plants into the bin. With the correct ratio of green and brown compost material, heat temperature, and proper aeration, the compost will likely kill the plant's fungal disease.
I wouldn't recommend putting bigger plants with fungal diseases like blight or mildew into the backyard compost bin. It might spread to the next growing cycle when you use the compost for growing medium.
Preventing Damping-off Before Planting Seed
These are things you can do before planting seeds to avoid damping-off once the seed germinates.
Use only clean pots to plant seeds. If you reuse last year's seeding plugs, clean all dirt and residue, rinse the container well and sterilize it with a bleach solution.
Soak the containers for at least 10 minutes. Another way is to spray the rinsed container with a mix of vinegar and hydrogen peroxide.
Do not use used potting mix. Once the gardening season finishes, we usually have a bare container garden without plants. Avoid reusing potting mix for seed starting. The used potting mix might carry soil-borne disease.
Don't use soil from the garden. We never know what pest or fungus might be on the garden soil.
Use seed starting mix specifically. The seeding mix is sterile and lighter in volume for the proper growth of the tiny roots system. Get the well-known seeding mix for their quality standard, or make your own with this seed starting mix recipe.
Use fine sand or vermiculite to keep the soil surface dry. Vermiculite is also great for seed starting mix to improve drainage.
Remove the germination dome once the seed germinated. Most manufactured germination dome has built-in air circulation holes. If you use a homemade dome like a plastic tote box, use the scissor or drill bit to make holes.
If there is too moist air inside the dome before seed germination, you can see it by checking how much water condensations inside the dome then remove it once a while. Too much moist air in a closed area can create spore growth.
Put the seed tray in the warm area. Some seeds need warmer soil to germinate. You can put the tray by the window sill or use this heating mat.
Don't overwater the seedlings. The spray bottle is better for watering newly planted seeds and seedlings.
Another way to avoid overwatering is by using the seed starting tray and pour water on the tray. This way that you are watering seedling plugs from the bottom.
Allow air circulation. Make sure the seedling is not overcrowded in one single container for better air circulation that the plant needed.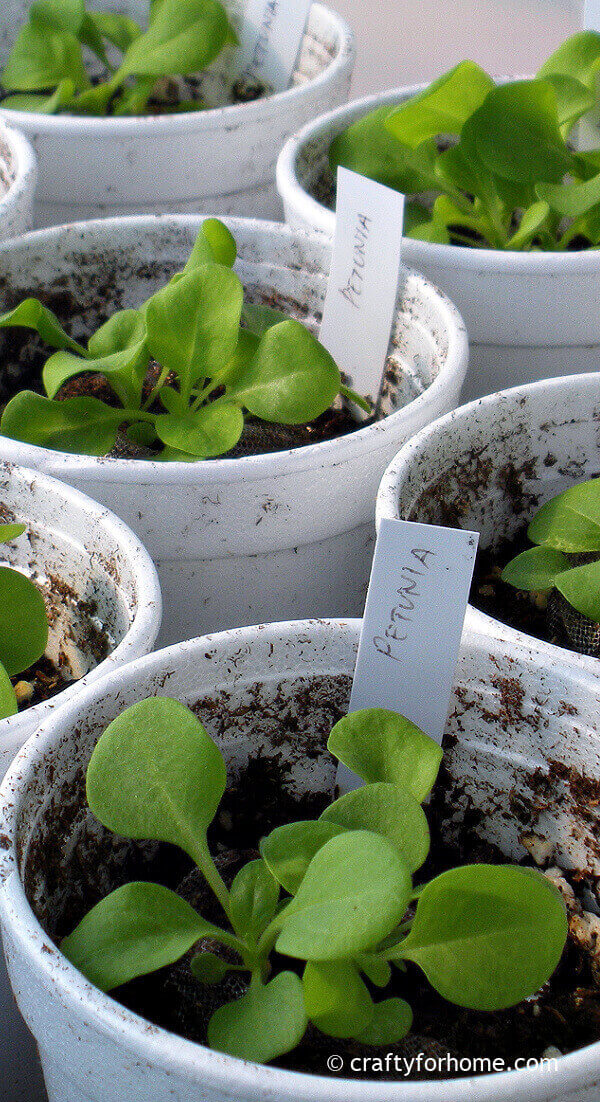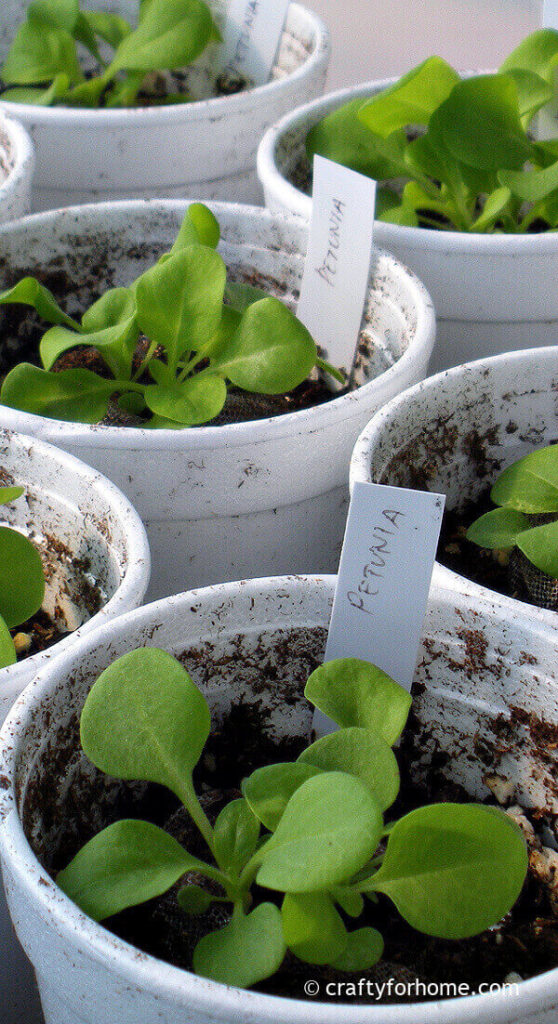 If there are more than two seedlings in one pot, thin them out by removing the weaker seedling. Especially on tomatoes or peppers, the thinning process is an essential step for maximum root growth.
Smaller plants like alyssum or chives are better with few seedlings in one plug. Make sure there is still air circulation for these plants.
How To Cure Damping-off
Is damping-off curable? Unfortunately, you can't fix it once the plant got damping-off. But there are some ways to cure damping-off before it happens.
Surprisingly, you can reach your spice rack in the pantry to help these seedlings. Visit the garden center for the last resort if nothing works.
Cinnamon For Damping-off
Sprinkle some ground cinnamon on top of the soil. Cinnamon is a natural fungicide, and it smells fantastic.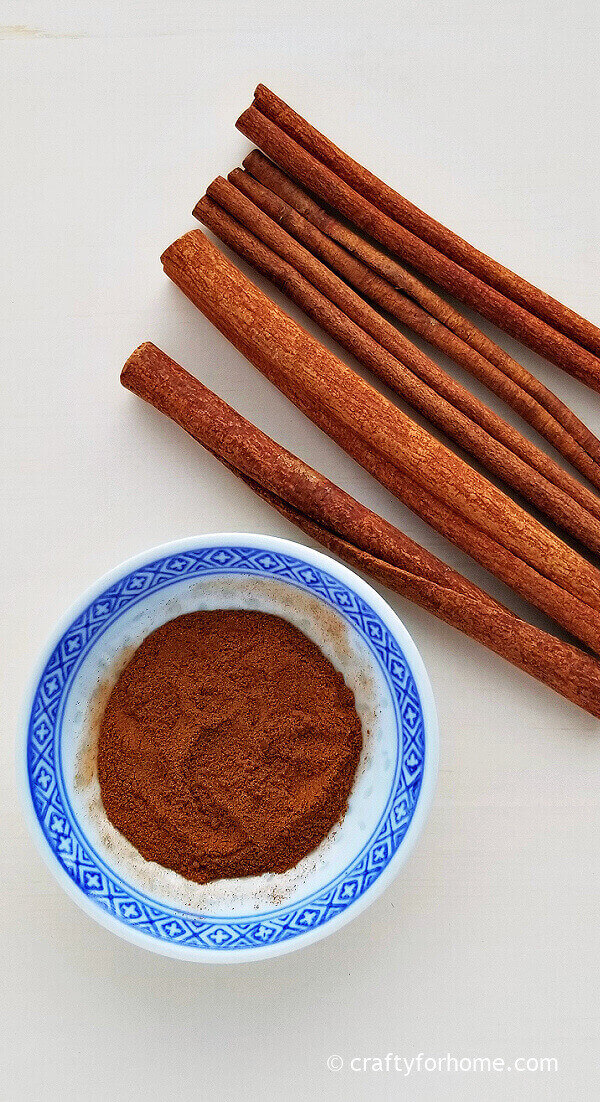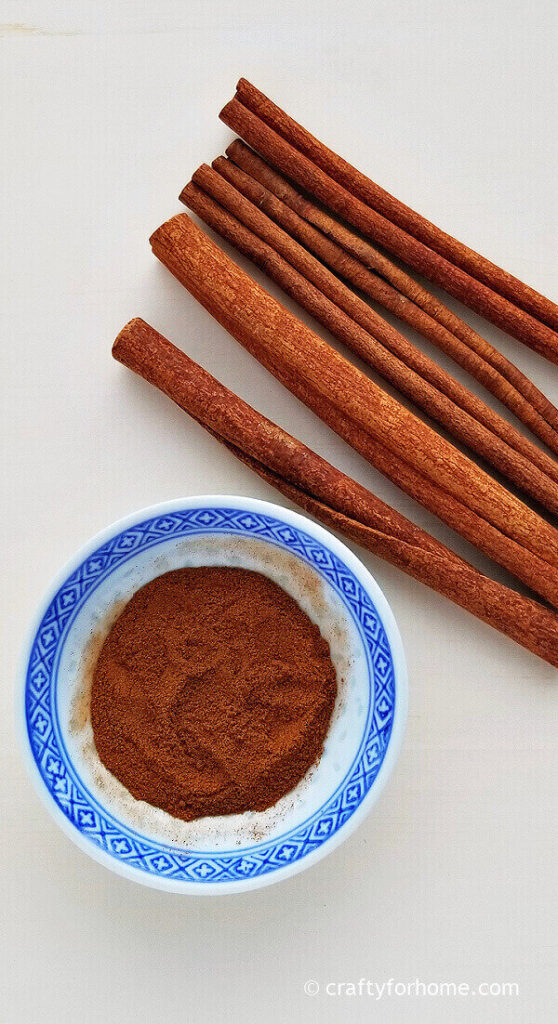 You can also water the seedling with cinnamon tea. Boil 2 cinnamon sticks with 2 cups of water, then leave it until cool down.
Put the cinnamon tea on the little watering can or spray bottle. Water or spray the seedling with the tea regularly. The cinnamon tea spray also gives benefit to a larger plant with the sign of fungal disease.
Chamomile Tea For Damping-off
One of my favorite things is watering seedlings with chamomile tea. I brew chamomile tea regularly for drinking, so I always have a box or two in the pantry.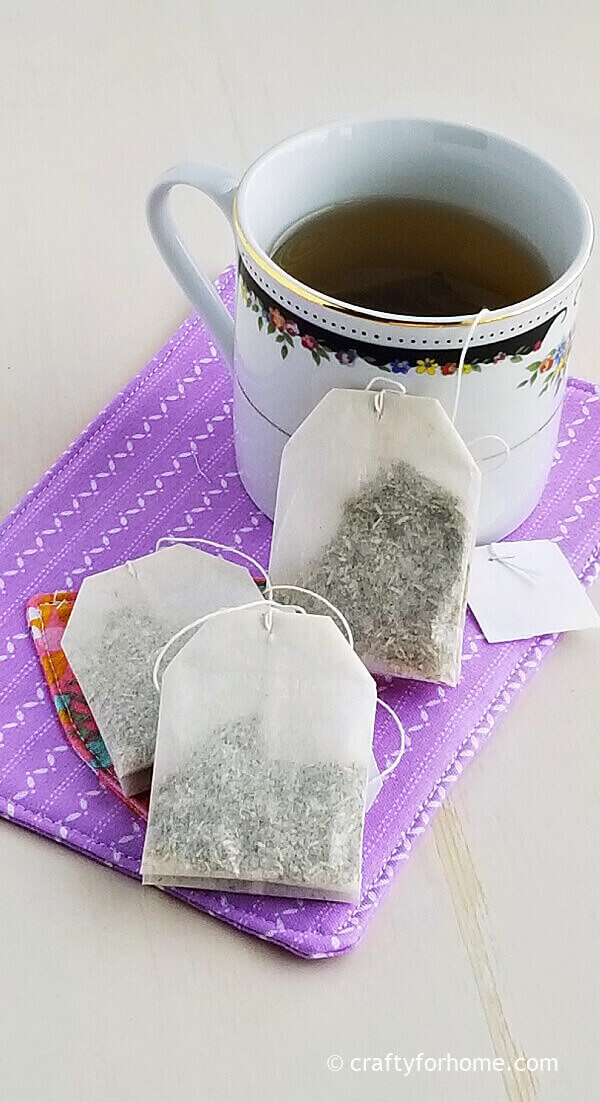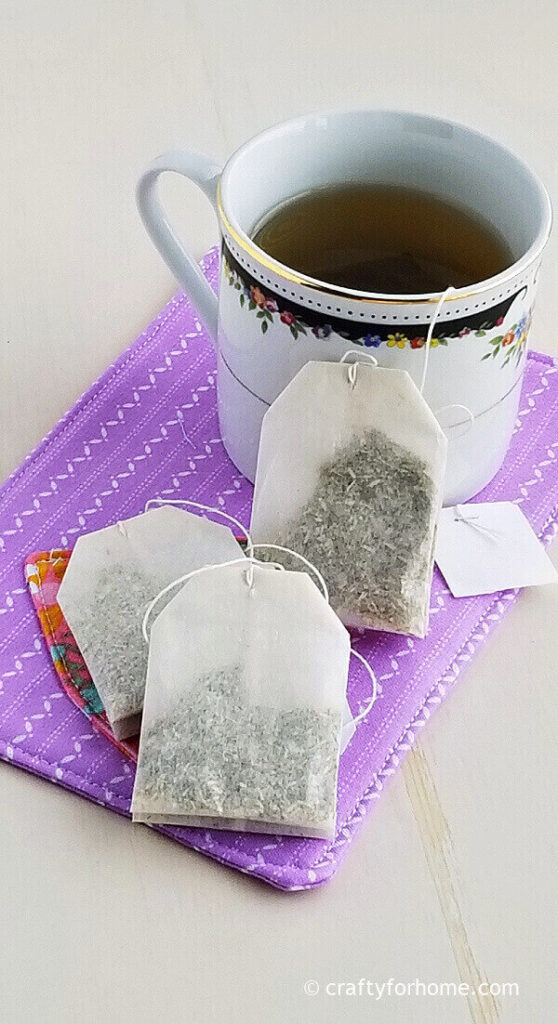 Same as cinnamon, chamomile is also one of the natural fungicides. Use the 1:2 ratio for a weak tea solution, which means brewing one tea bag in two cups of boiling water.
Leave the tea to cool down. Squeeze the tea bag to get the tea extract as much as possible and pour the tea on the watering can or spray bottle.
Water the plant once the seed germinates. You can also mist the plant with the chamomile tea solution.
Fungicide For Damping Off
If all mentioned above doesn't work, then it's time to visit your favorite garden center. Plant nurseries usually have fungicides from many different brands.
There is a variety of fungicides for mildew, blight, leaf spots. It is best to discuss it with the garden center staff expert there which fungicide for the purpose.
You can use these pantry staples to prevent damping off in seedlings. #curedampingoff #problemonseedlings
Click To Tweet
Unfortunately, you can not save the seedling once you see the sign of damping off. But with the proper preparation before planting seeds, you can avoid damping-off happening.
Keep checking the seed and seedlings regularly. Sprinkle some ground cinnamon once the seedling has one set of true leaves for the preventive measure.
Plants You Can Start From Seed
How To Avoid Damping-off On Newly Germinated Seedlings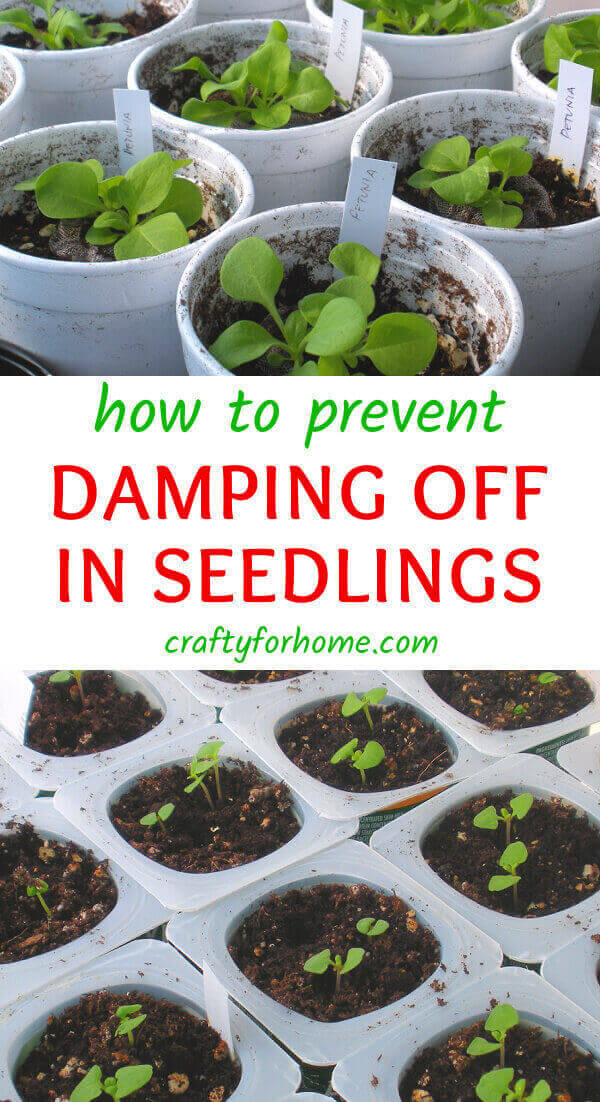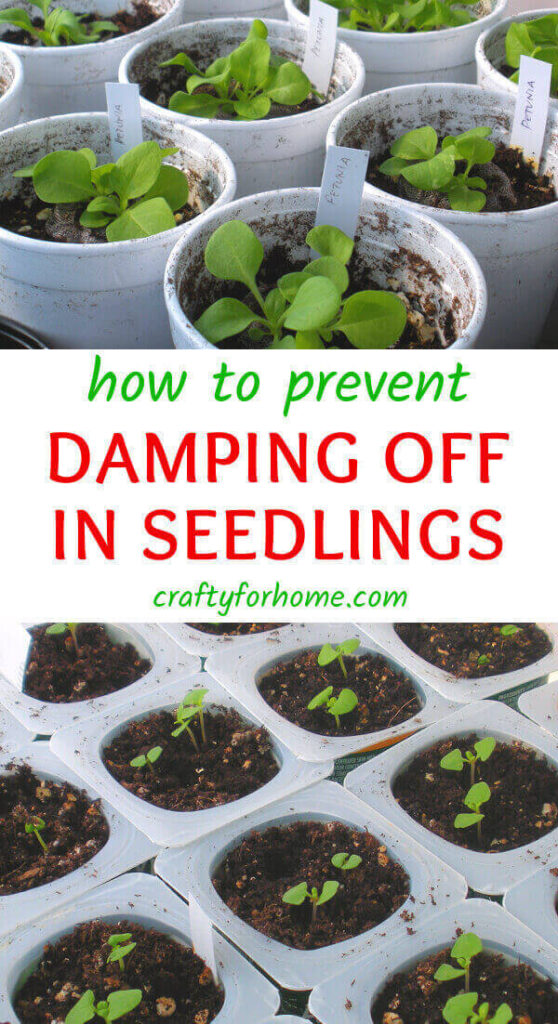 These gardening tips are for hardening off indoor-sown seedlings to adjust the outdoor environment before transplanting them into the garden and how it protects them from needing recovery.
An easy way to grow tomatoes from cuttings and get more free tomato plants in a week without seed started involved. 
This gardening tip is for how to hand-pollinated zucchini flowers when there are no pollinators in the garden.