When you see the onion is blooming and bolting early, there are still some ways you can do to use onion flowers for the garden.
Blooming Onion
Allium family is easy to grow herb from seed. You can plant it anywhere in the garden, in a row as an onion crop, or in between flower and vegetable garden as a companion plant.
As an Amazon Associate I earn from qualifying purchases. This post may contain affiliate links. Please see the Disclosure Policy for details.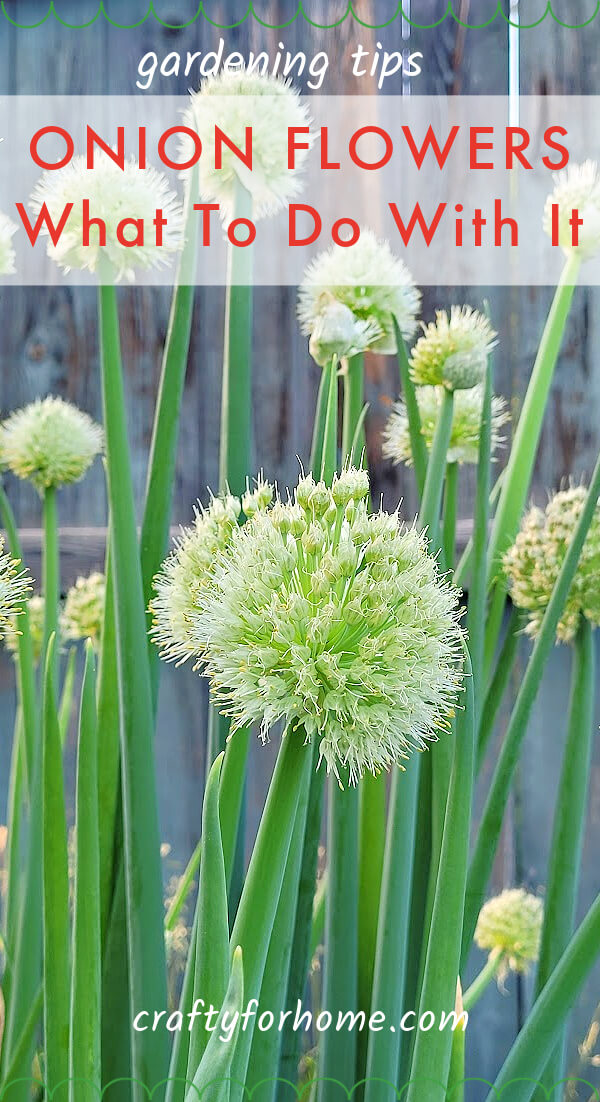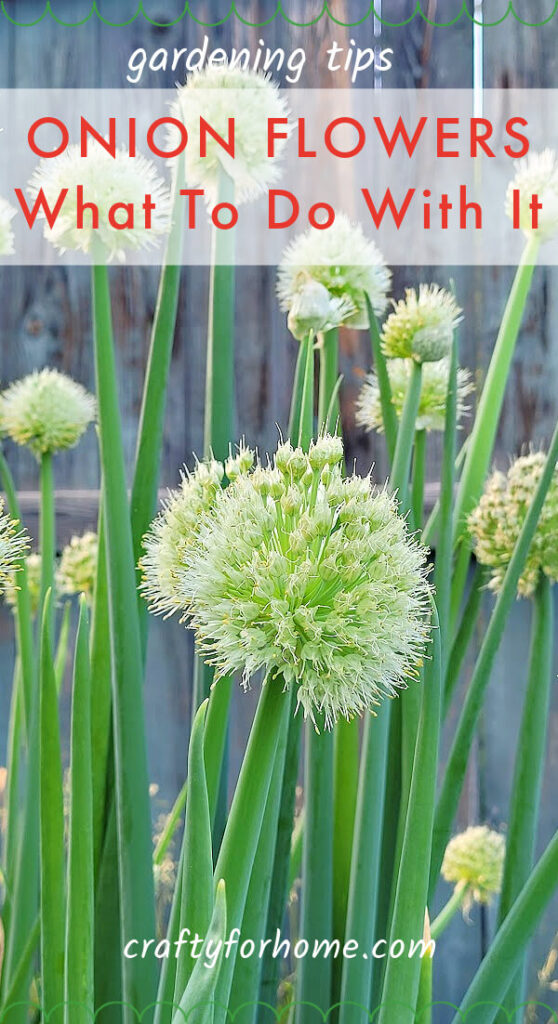 As we all expect, onion can bolts early as part of the growing cycle, and allium families like green onion, garlic, shallots, chive can go flowers anytime.
Early Bolting On Onion
Onion is a biennial plant. Even though it is typically bolting in the second year, some factors make the onion bloom early.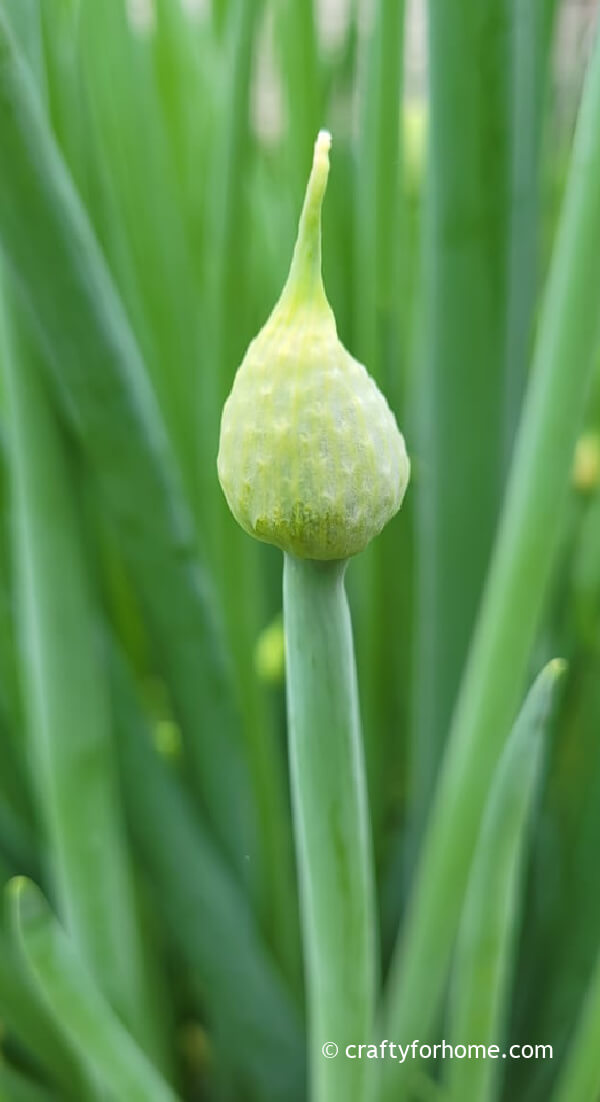 Unpredicted weather and fluctuation in the temperature can affect the onion growing cycle. The constantly changing hot and cold weather will make the onion think it is time to send the flower stalk. Thus make it bolts early.
The onion variety also has a significant role in its growth cycle. Some types will get bolts early. Some will grow fine and give you lovely onion bulbs to harvest.
Ways To Use Onion Flowers
Since you grow onion to harvest the bulbs, probably you are not expecting the onion or garlic bolting.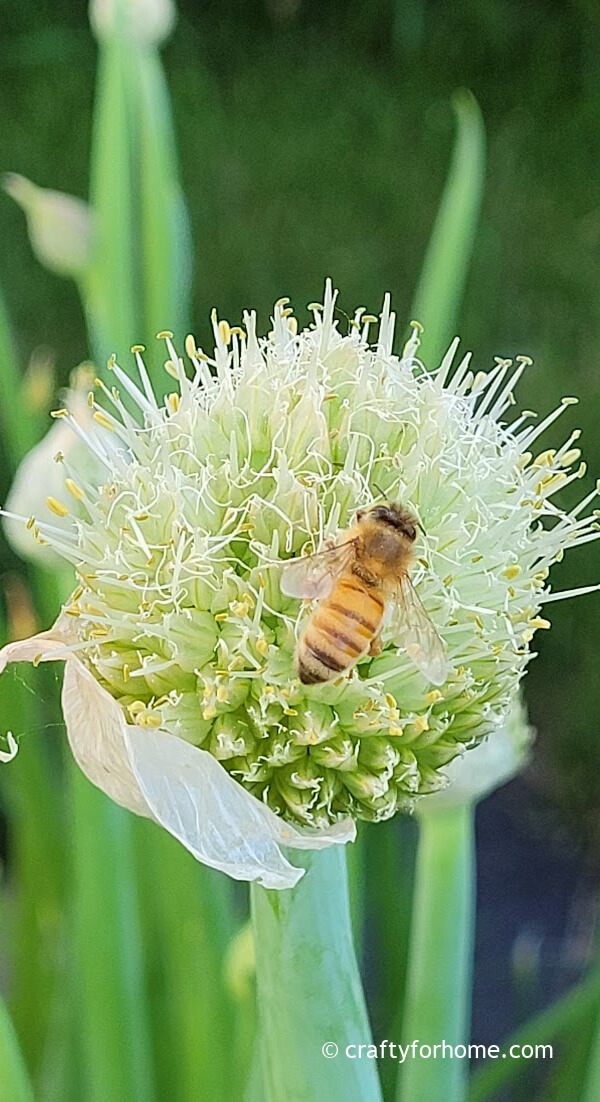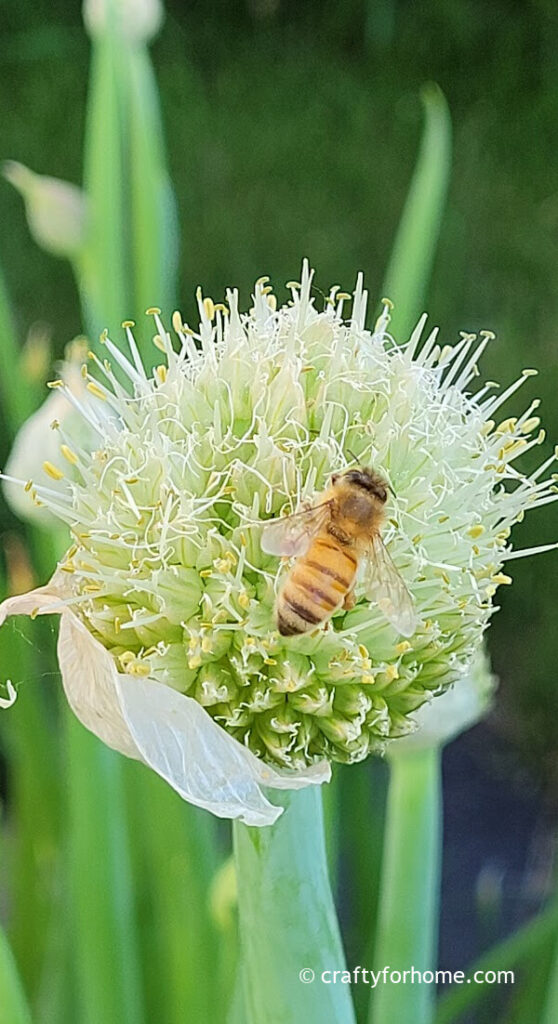 The bolting onion will reduce the quality of the bulb, still edible, but they don't store well. So, it is best to consume first and let others mature in the ground.
However, the bloom has benefits and is helpful for the garden. Here are ways you can do if you find the onion goes flowers.
Repel Carrot Flies
Onion, chive, garlic, or leek are great companion plants for carrots. When you plant it next to the carrot, it helps to repel carrot flies.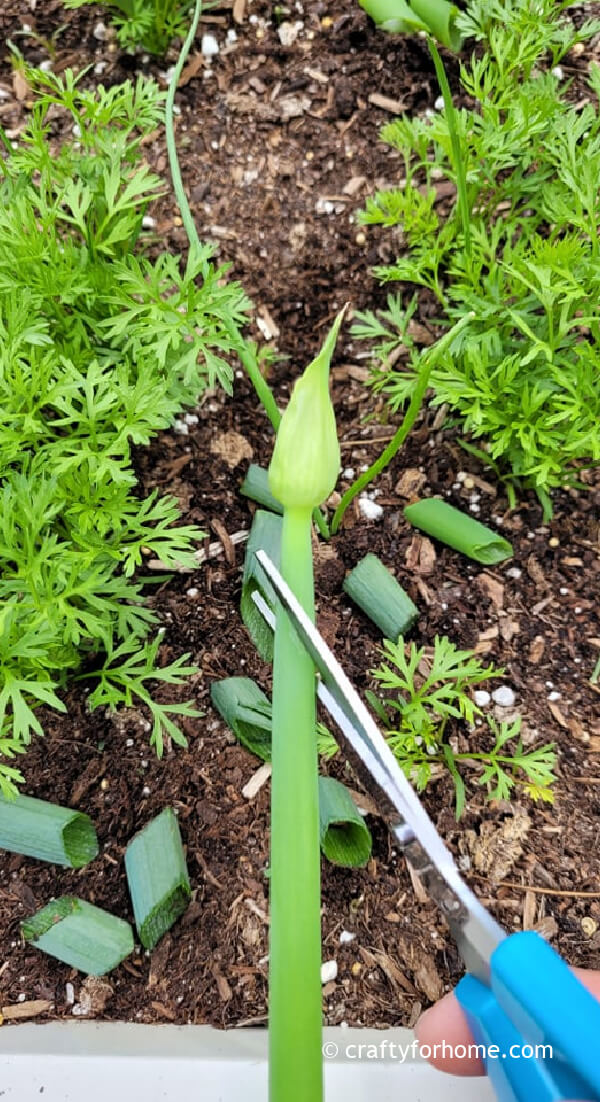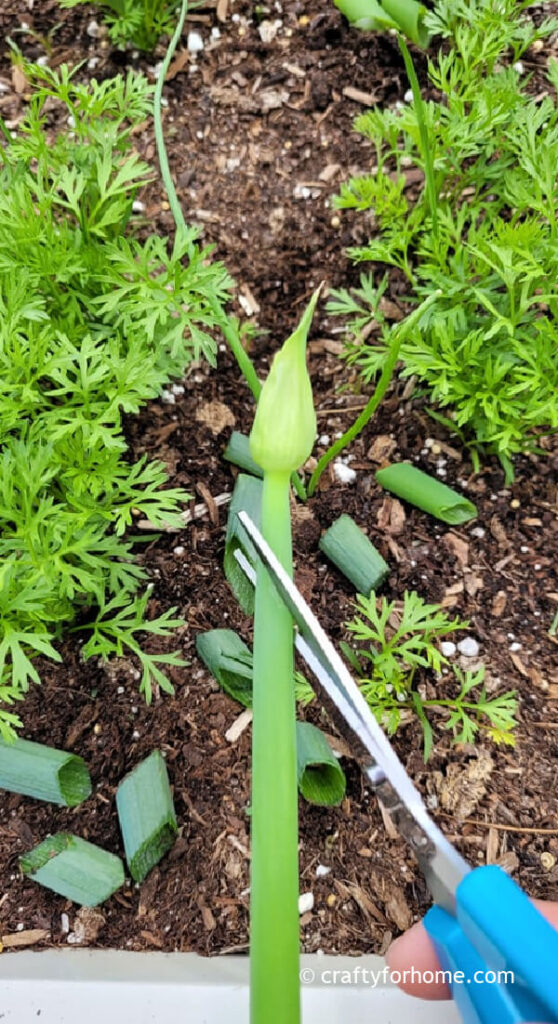 When you pull some carrots for today's supper, cut the onion stalk with its flower into smaller pieces, then scatter it on top of the ground where you removed the carrot.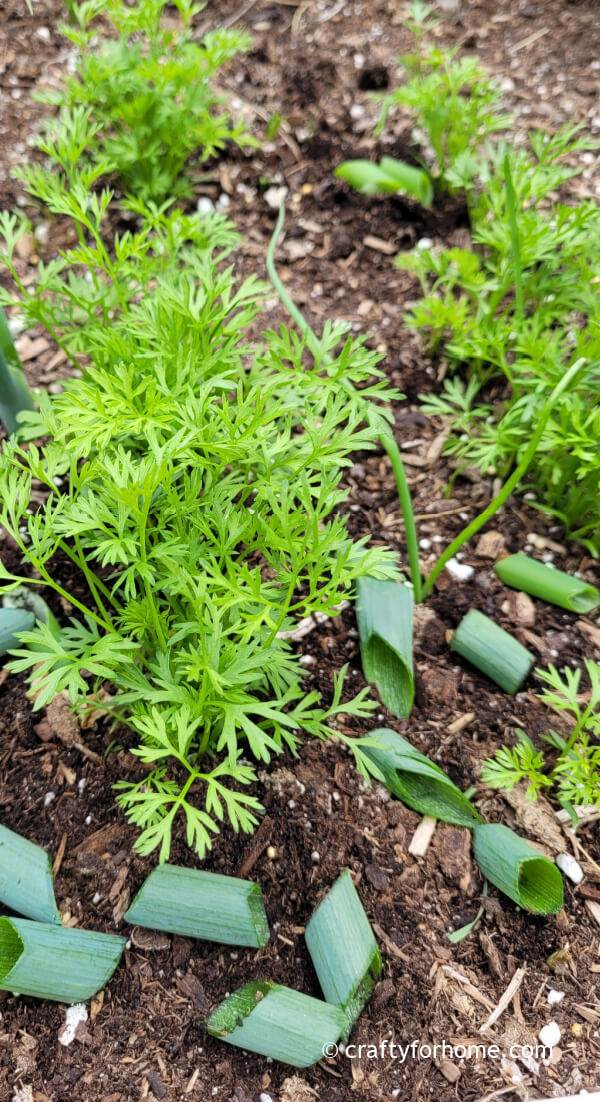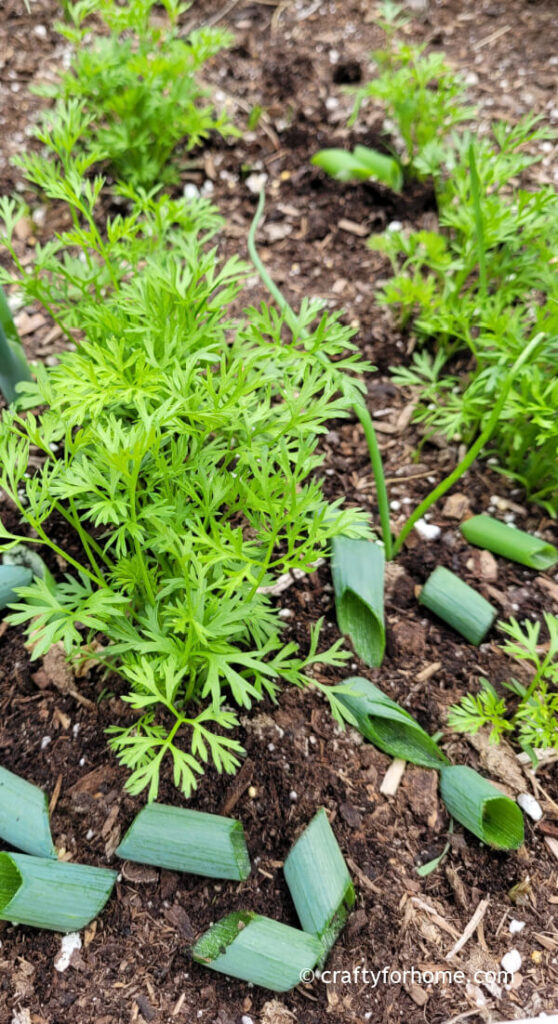 The scents from the onion stalk and flowers also help to prevent carrot flies.
Attract Pollinators
Because chive and all onion families are easy herbs to grow from seed, I have them grow in my vegetable garden and tuck it in between flowers.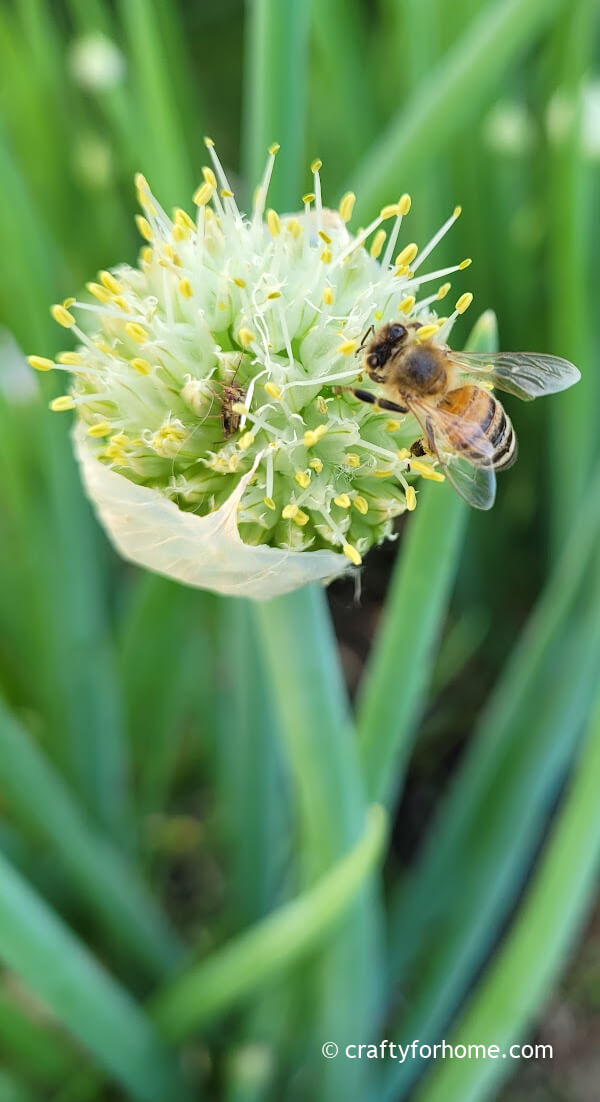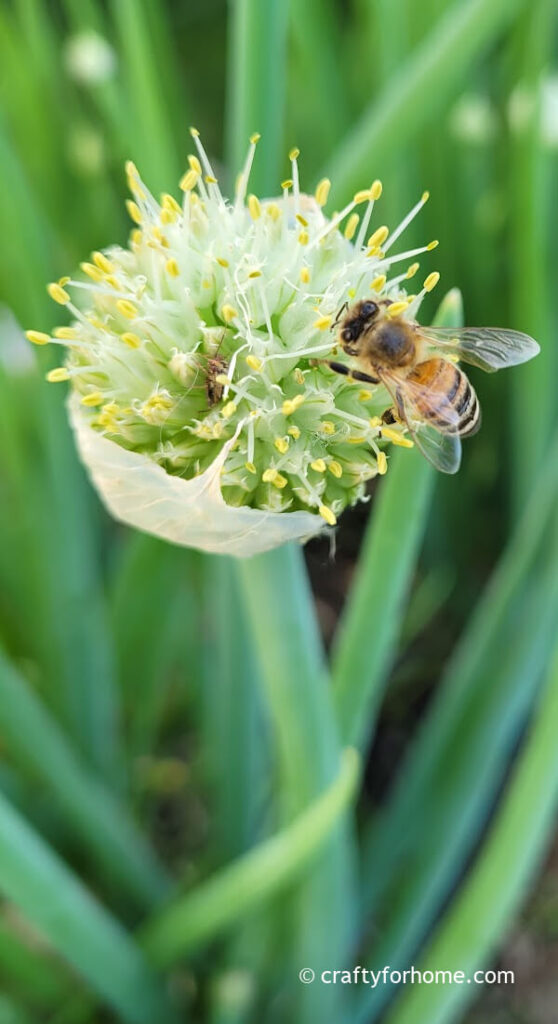 I usually let chives bolted once I harvest the first green shoot in late spring to attract pollinators.
If you let chive blooms, make sure you cut them off before it goes to seed. Otherwise, the chive clumps will quickly go wild and take over the whole garden section.
Let The Onion Go Seed
When you notice the onion bolts, you can cut the flower stalk off to the base but leave the green foliage. Harvest the bulb anytime, as it won't develop more.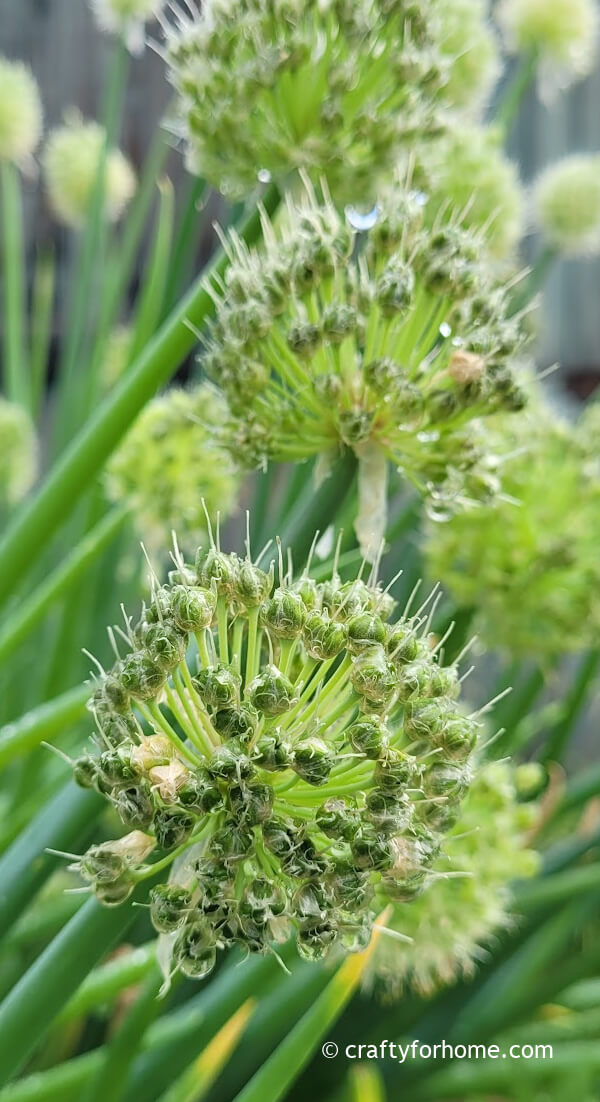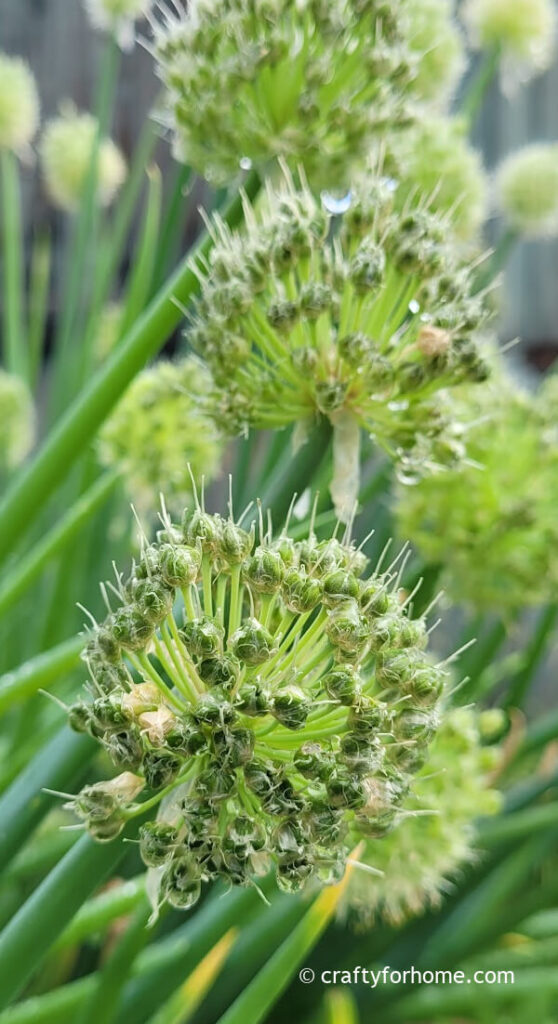 Alternatively, harvest the spring greens and let the flower head goes to seed. You can pick the onion seed and keep it for the next season, or let it reseed itself, and you will get volunteer spring onion seedlings.
Make Onion Infused Oil
If you are into preserving the harvest, add these onions, garlic, or chive flowers into olive oil.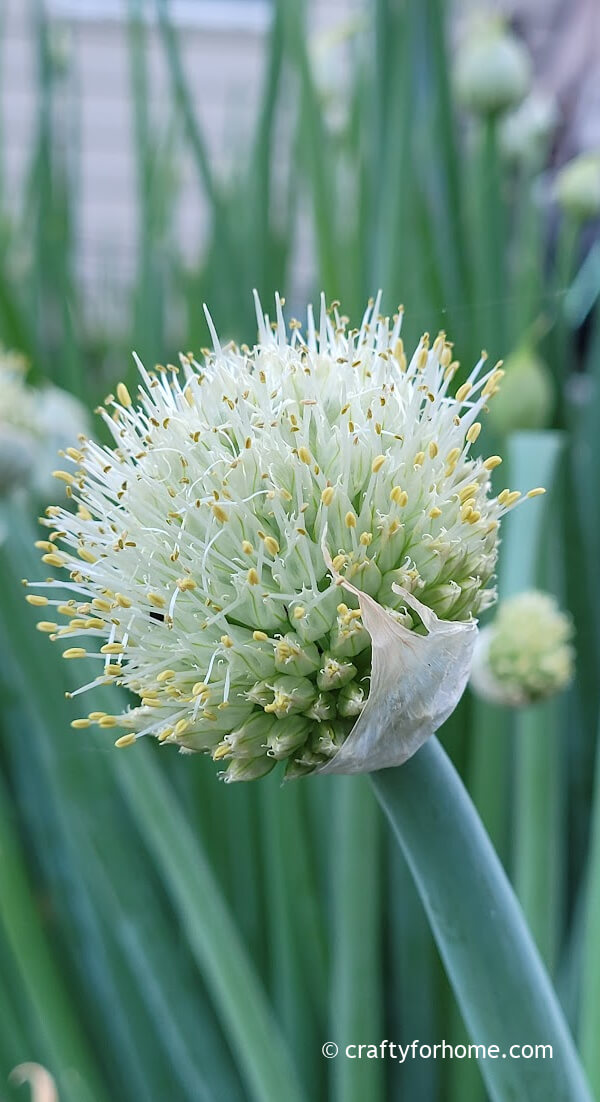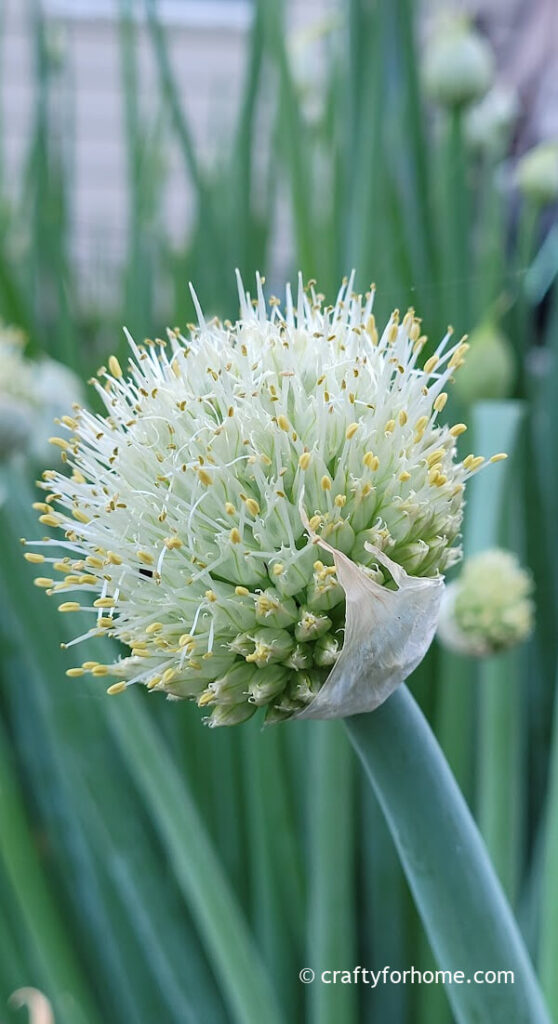 I noticed that the garlic-infused olive oil is a pricey one at the store. However, making your own is easy, and you can make as much as you want.
Garlic or onion-infused oil is perfect for salad dressing and adds flavour to a stir fry or pasta.
Add The Onion Flowers Into Recipe
On the other hand, the white or purple chive blooms are perfectly edible. If you are into food photography, you can use the onion flowers for garnish.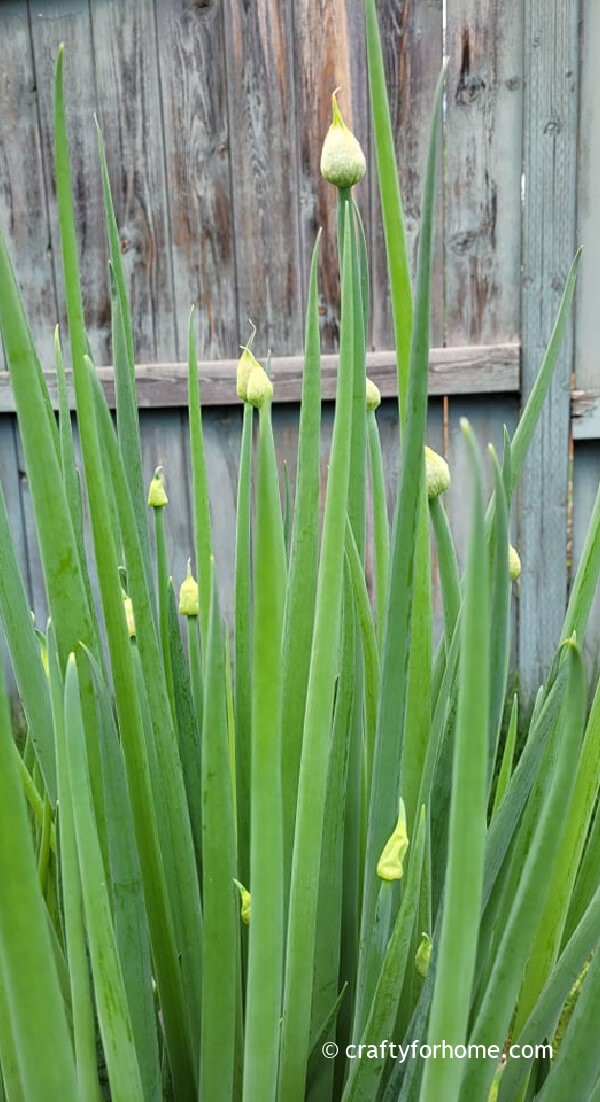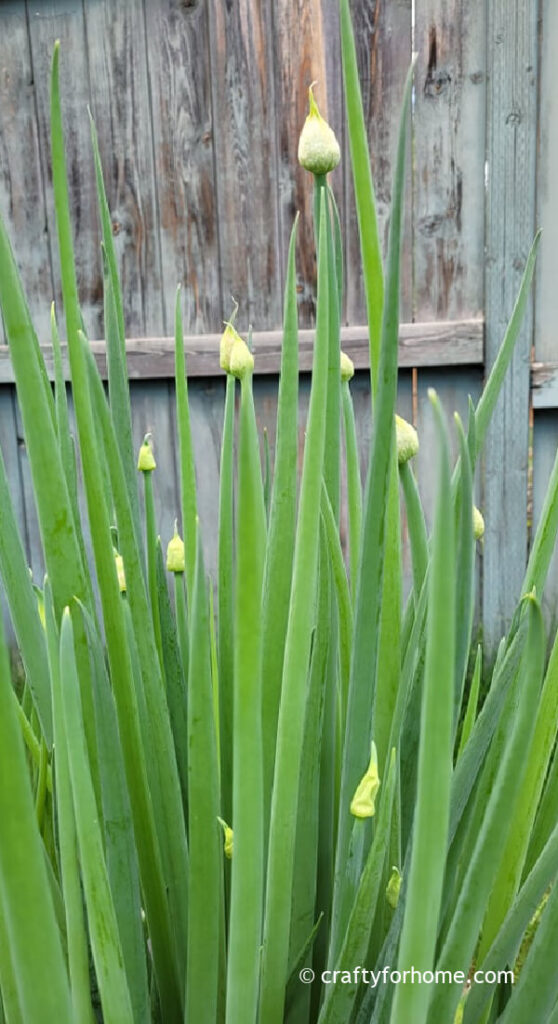 Also, you can make a beautiful and colourful edible flower salad using chive flowers, nasturtium, pansy, calendula, lavender, and basil flower.
Onion Varieties To Grow
Here are lists of onion varieties you can try to grow this year.
What to do with green onion flowers? Is it edible? #onionflowers #boltingonion #growingonion
Click To Tweet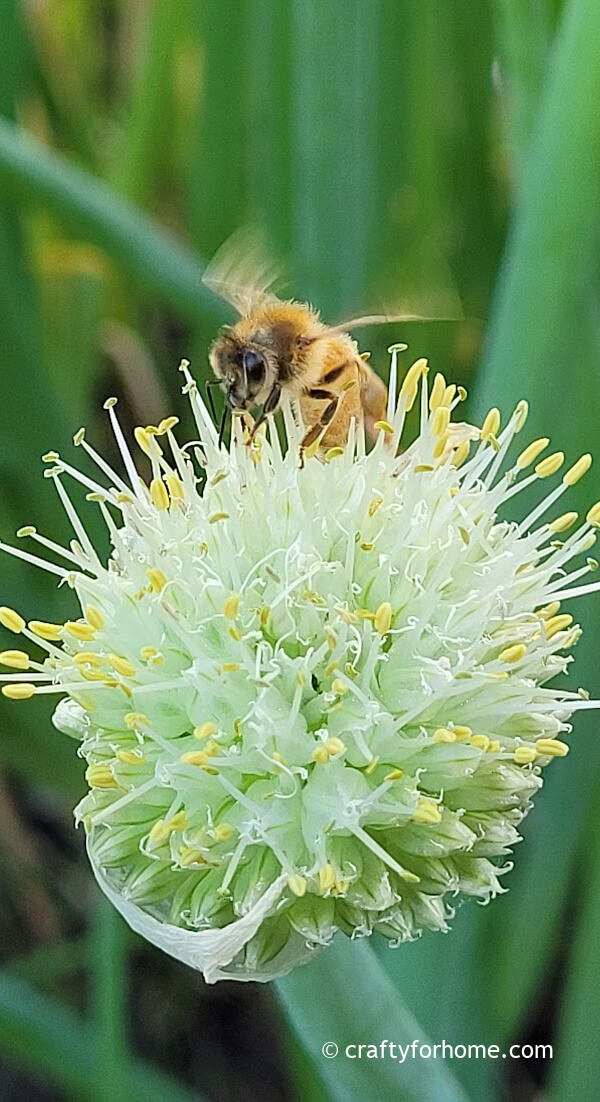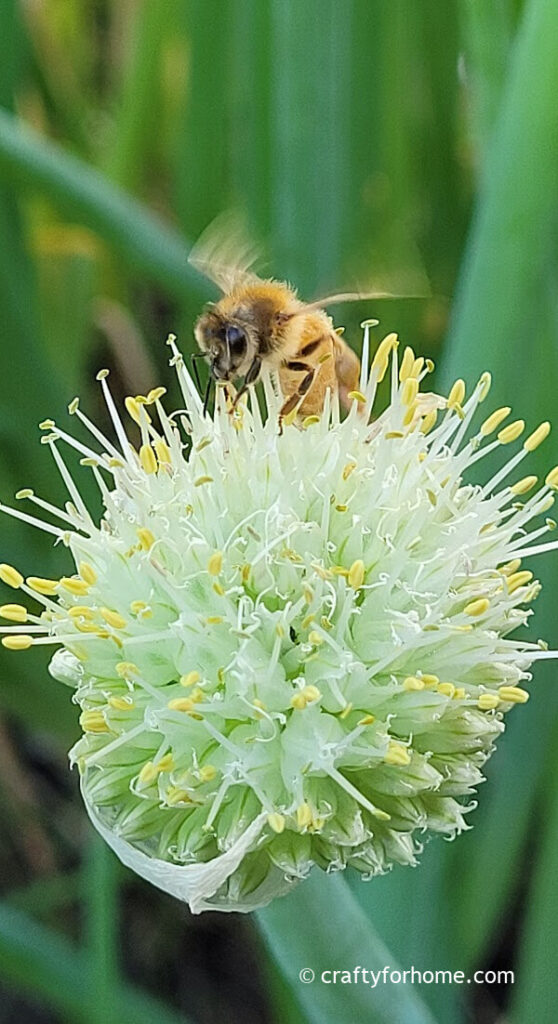 Here are more useful tips for growing a vegetable garden.
Bolting Onion And Four Ways You Can Do With Onion Flowers