These easy gardening tips guide you to grow carrots for the best harvest at home garden, and it even works for a container garden.
Use This Guide For Planting And Caring Carrots
Over the years, I grow the best carrots ever. I can compare it with the store-bought one, but the homegrown one always the best. There are some simple tips and tricks on how to grow carrots. I am gladly sharing these tips with you. So you also will get the best carrot harvest ever.
As an Amazon Associate I earn from qualifying purchases. This post may contain affiliate links. Please see the Disclosure Policy for details.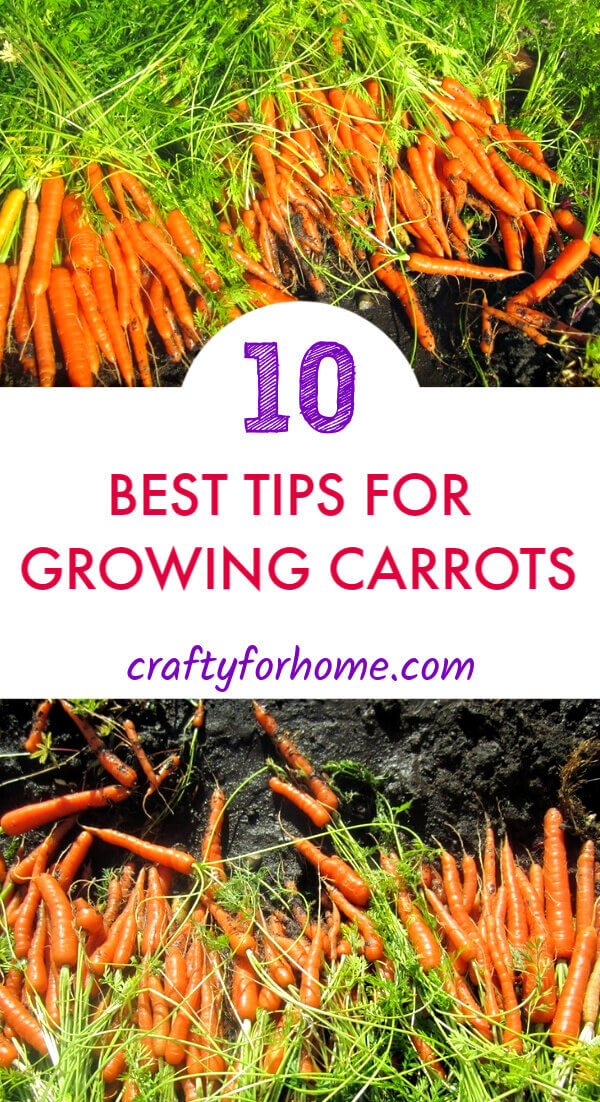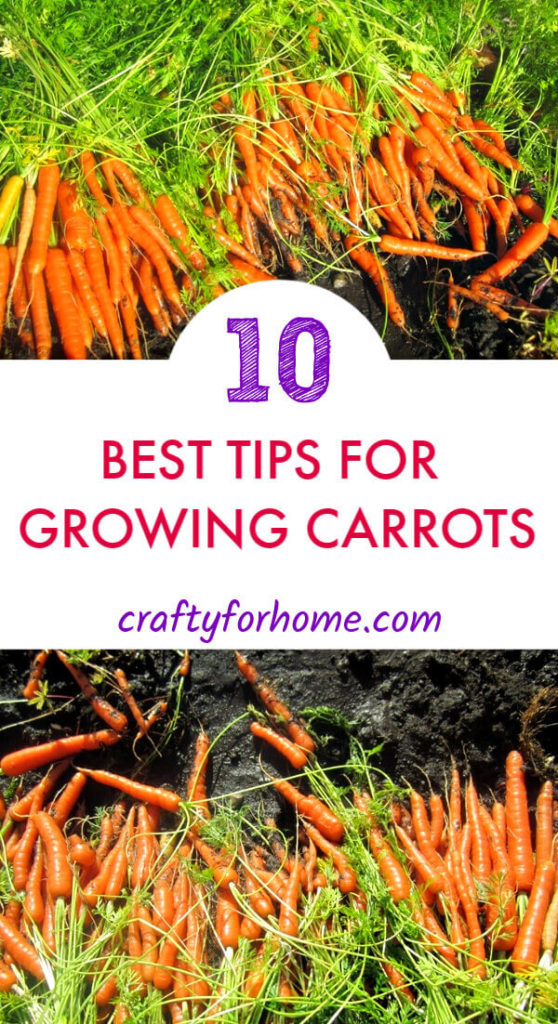 Disclaimer: I don't have any scientific background with this matter. It is solely based on my own experience.
Best Tips For Growing Carrots
Plant carrot in early spring
If you live in a colder region (I garden in zone 4A by the way), direct sow carrot seed in early spring as soon as the ground warms up and workable. Prepare the garden by turning up the soil and mix some organic matter like compost or manure.
Remove any rocks or gravel if there is any. Water the planting area until moist, to make it easier to sow the tiny carrot seeds.
Water planted carrot seeds with warm water
Carrot seed is tiny, and take up to 21 days to germinate. Once you plant the seeds about 1/4 inch deep and cover it with dirt as it says on the seed package, prepare some warm water, not hot. If you can dip your hand on the water, then it is good.
Water planted seeds with warm water. Keep the soil moist to speed up germination and water it with regular tap water or rainwater (any water that available) during the growing season.
Use warm water only once when you finish planting the seed. Use regular water for daily watering.
Plant onion or allium family with carrot
Onion, green onion, chives or any allium family is one of companion plant for carrots.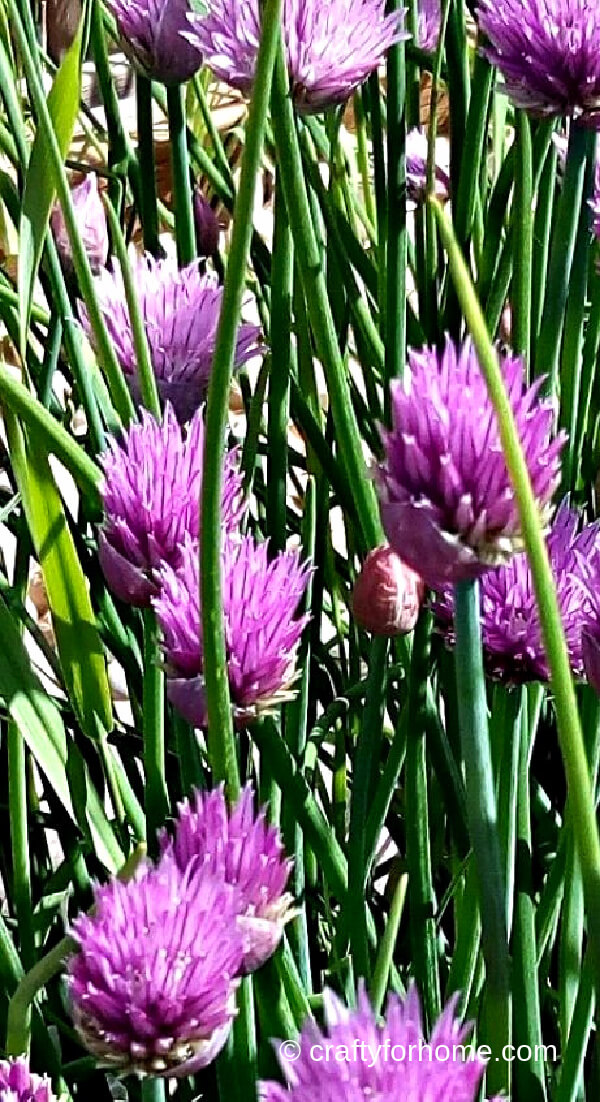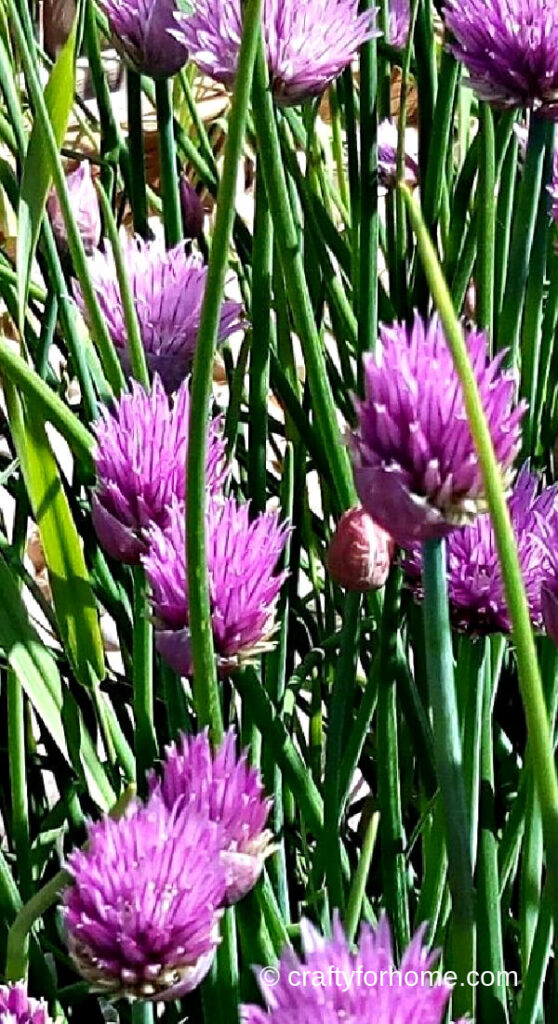 Onion scent masks the sweet-smelling carrot that will repel carrot flies. The onion flower also attracts pollinators.
Plant radish with carrot together
When you plant carrot seeds, mix it with some radish seeds. Radish will germinate faster and mature faster than carrots.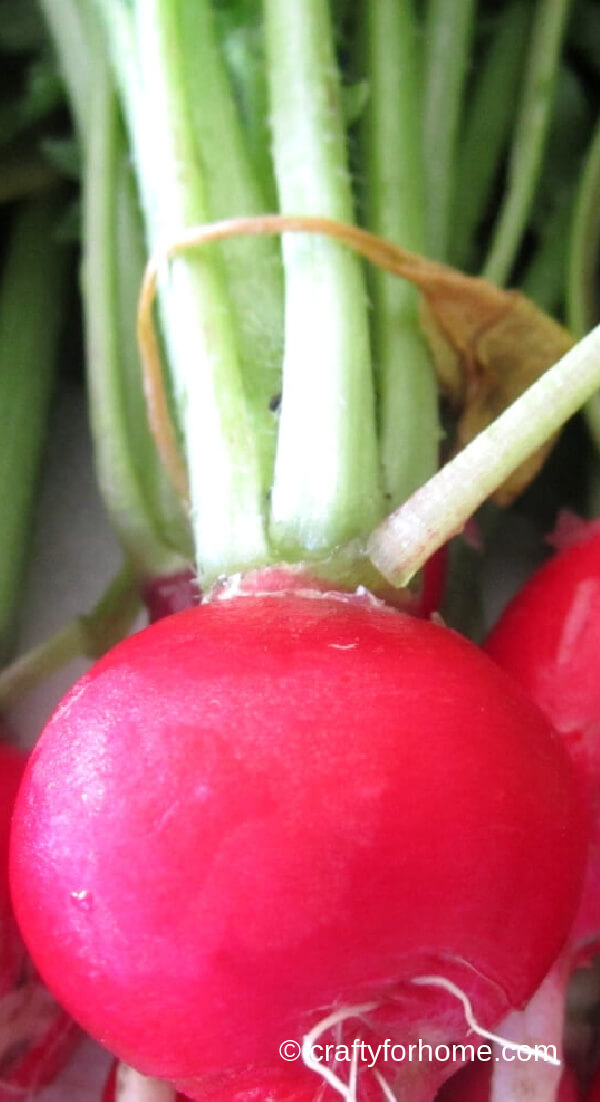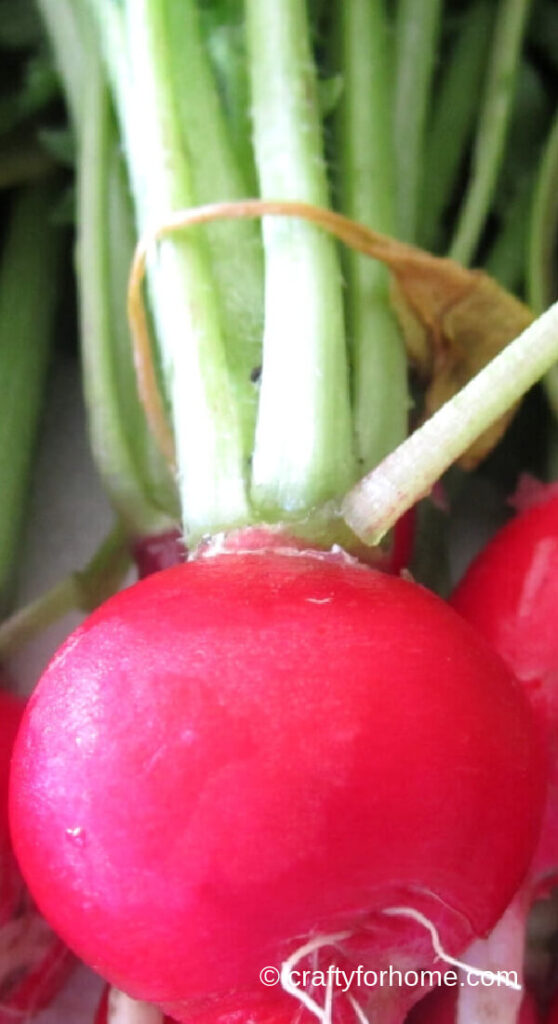 Radish will loosen up soil when it is ready to harvest, and reduce thining process for carrot seedlings.
Cover the carrot bed with a net to prevent carrot flies
Use garden net or fabric tulle to cover carrot during the growing season to avoid carrot flies infestation.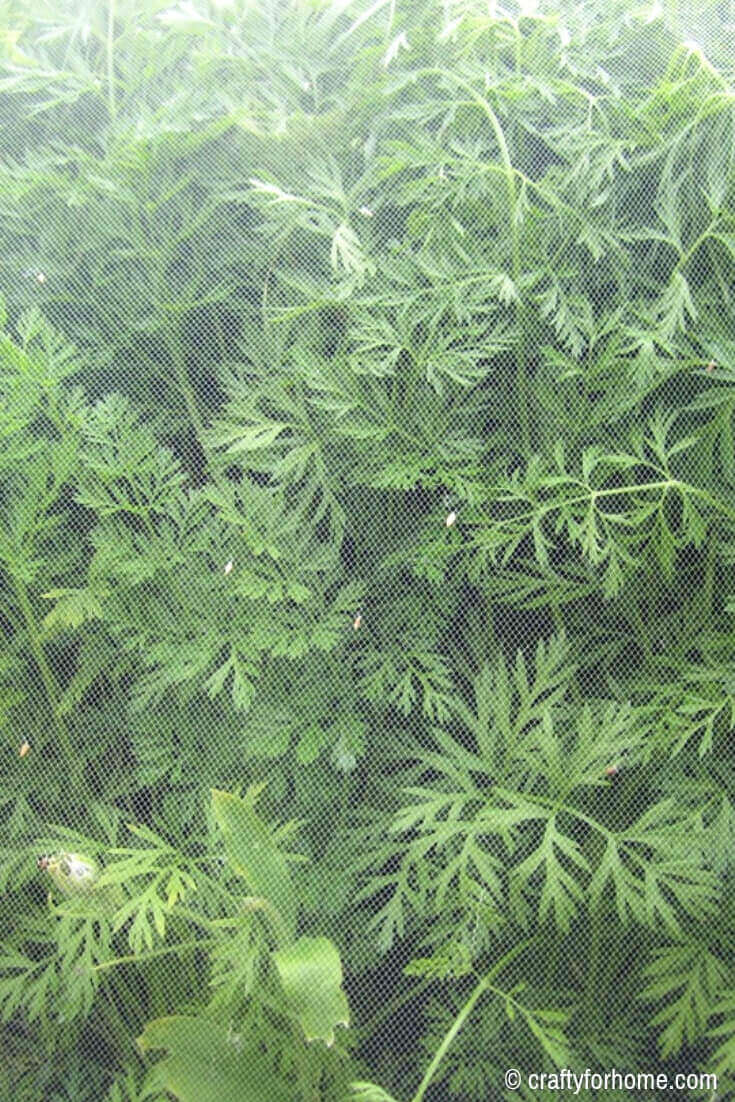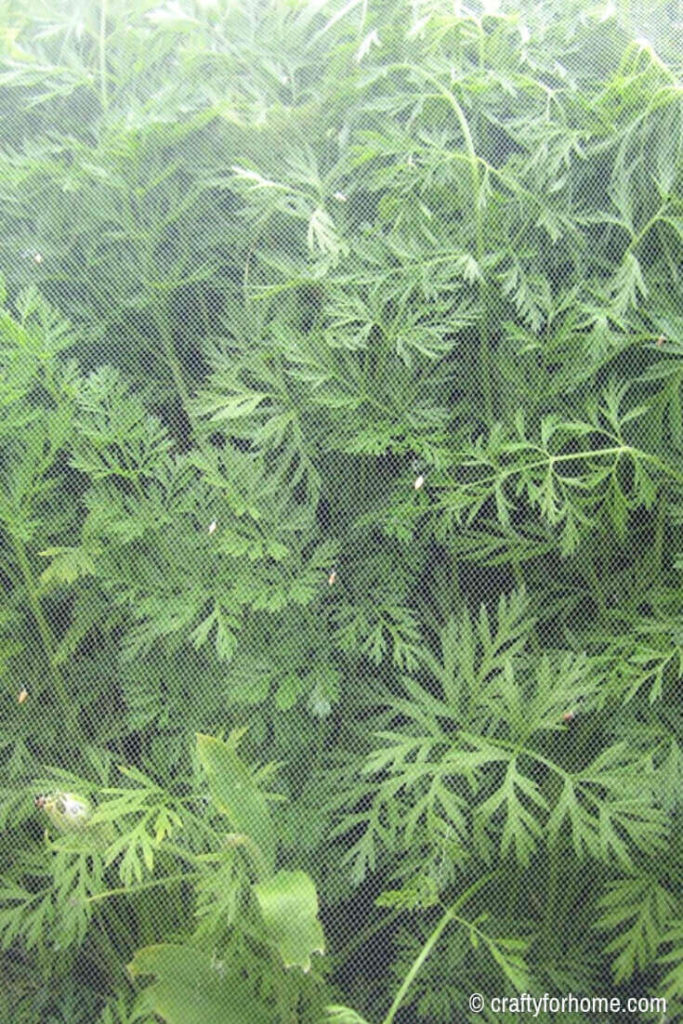 This method is easy when you grow carrots on the container or raised garden box.
Put some onion leaves on the hole after pulling carrot during the growing season
If the carrot is ready to harvest or you need it for cooking but still have a growing season left, put some onion leaves (I tend to crush the leaves) around the hole after you pull the carrot. This method is also to prevent carrot flies.
Leave it until few weeks after frost to sweeten up
If you have early frost coming (here is around September 12 in zone 4A) and you have carrots ready to harvest, you can leave some of them in the ground.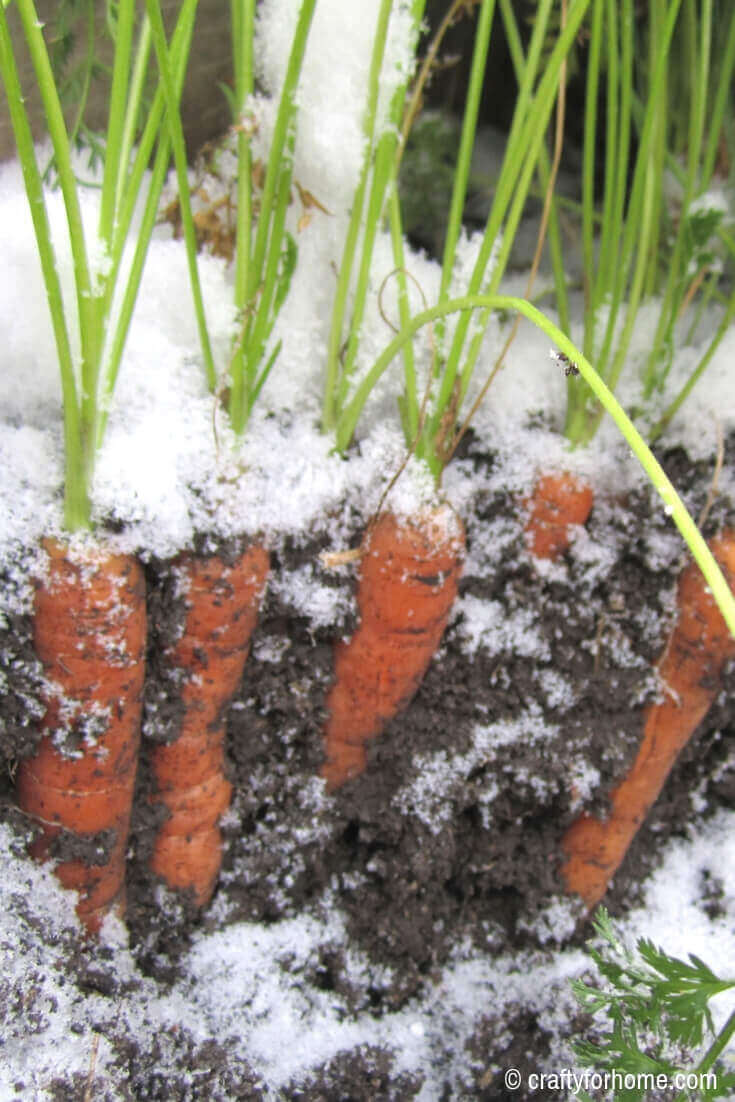 Don't pull them yet, because the light frost will sweeten up carrots. Harvest them just before the ground freezing. I tend to harvest my carrots in late October to a few weeks of November.
Grow short variety carrots in a container
My favorite carrot is Scarlet Nantes that is sweet, tender and crispy. Any carrot varieties can grow in a container, but you need a deeper size one if you grow a long carrot variety.
The Little Fingers carrot and Tonda Di Parigi carrot are one of the best varieties to grow on the container.
Rotate the garden to plant carrot
It is recommended to rotate the garden, that's mean to try to avoid planting the same crop on the same spot year after year.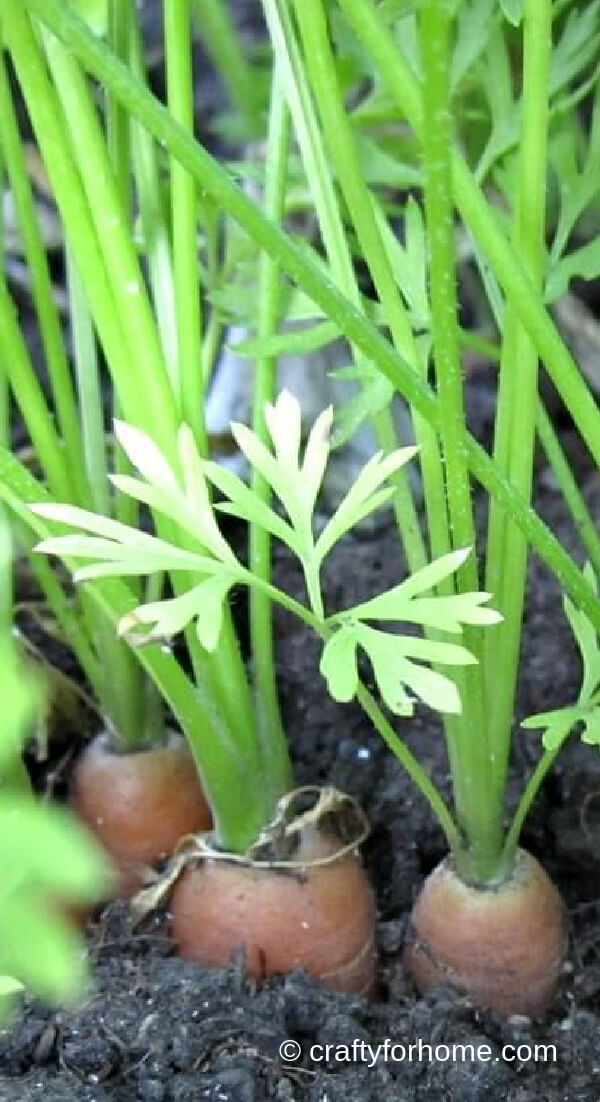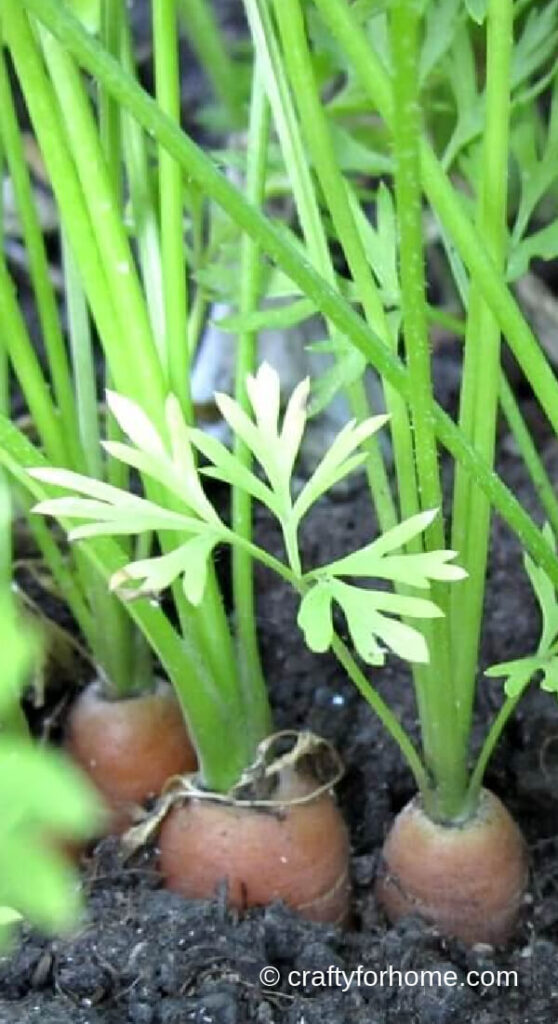 It is the same with carrot or parsnip. if you find the infested carrot, toss it in the trash bin, not compost.
Grow rainbow carrots for fun gardening with kids
My kids are so excited when they pull colorful carrots. A rainbow blend of purple, red, white, yellow, orange carrots are enjoyable harvest when you involve kids on gardening.
How Long Do Carrot Take To Grow
Carrots grow 65-80 days depending on the variety. It is best to sow the seed in early spring as soon as the ground is workable if you live in a colder zone and plant again 2-3 weeks after that to extend the harvest.
Water the carrots to the bottom, and make sure the planting area is well-drained one. Keep the soil moist for growing carrot.
Do these things to get the best carrot harvest ever! #gardeningtips #vegetablegarden #growingcarrots
Click To Tweet
When To Harvest Carrot
While the maturity time for carrot depends on the variety you grow, but you still can harvest carrot anytime when the root already forms if you like to have baby carrots.
Carrot is best to grow in the first year, if you leave them on the ground, it will go to seed and the root becomes woody.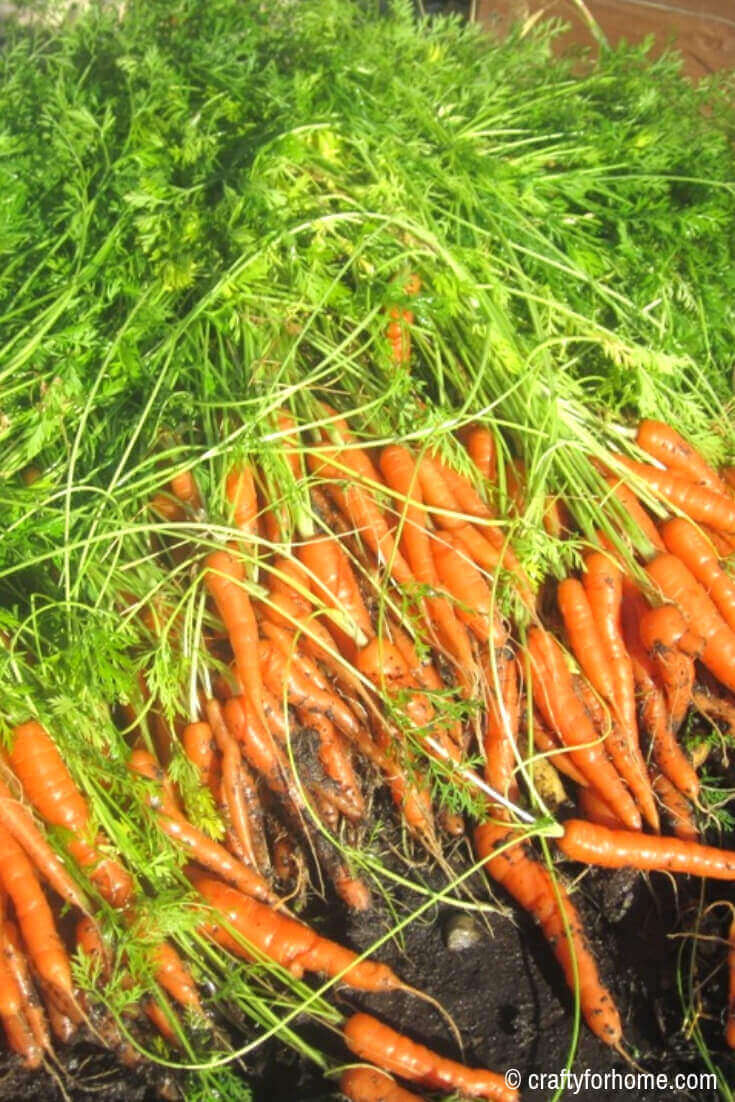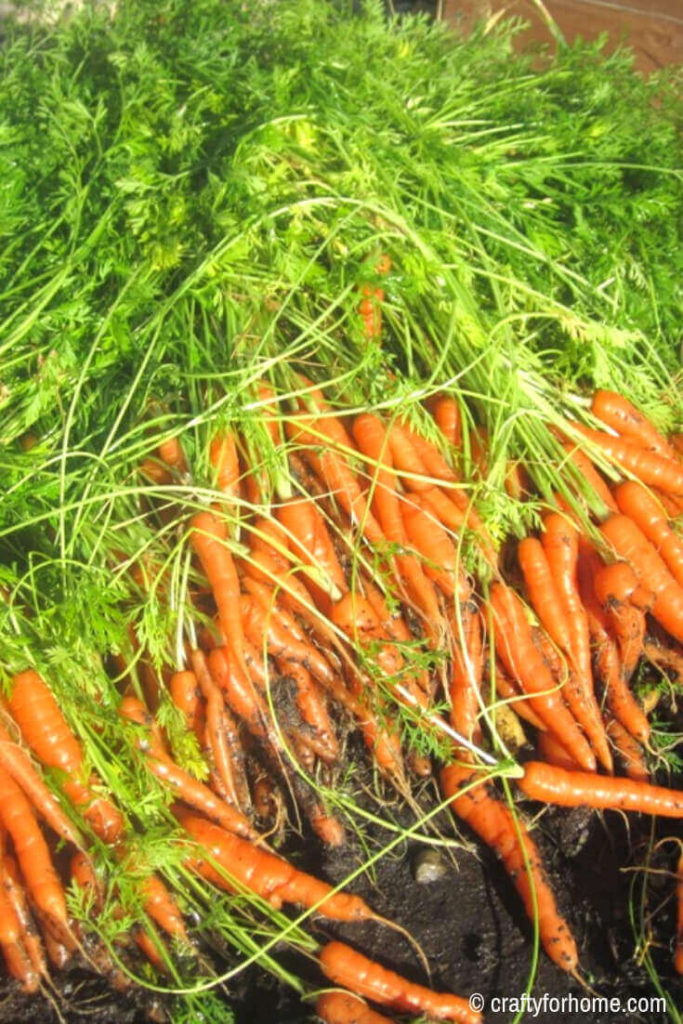 If you have frost coming, you can leave the carrots in the ground for a few weeks to sweeten up.
Even though carrot is one of the easiest vegetables to grow, it is still a good idea to plant them with other plants as companion planting.
Carrot does well for tomato companion planting as the root system allow air circulation for growing tomatoes.
There is a good reason why Carrot Love Tomatoes is one of famous gardening book, have you get one yet?
For your vegetable garden need
I can say carrot is one of the most favorite vegetables to grow especially with kids. It is fun for them to grow it and homegrown carrot is delicious, sweeter and crunchy.
Tips For Planting And Caring Carrots Successfully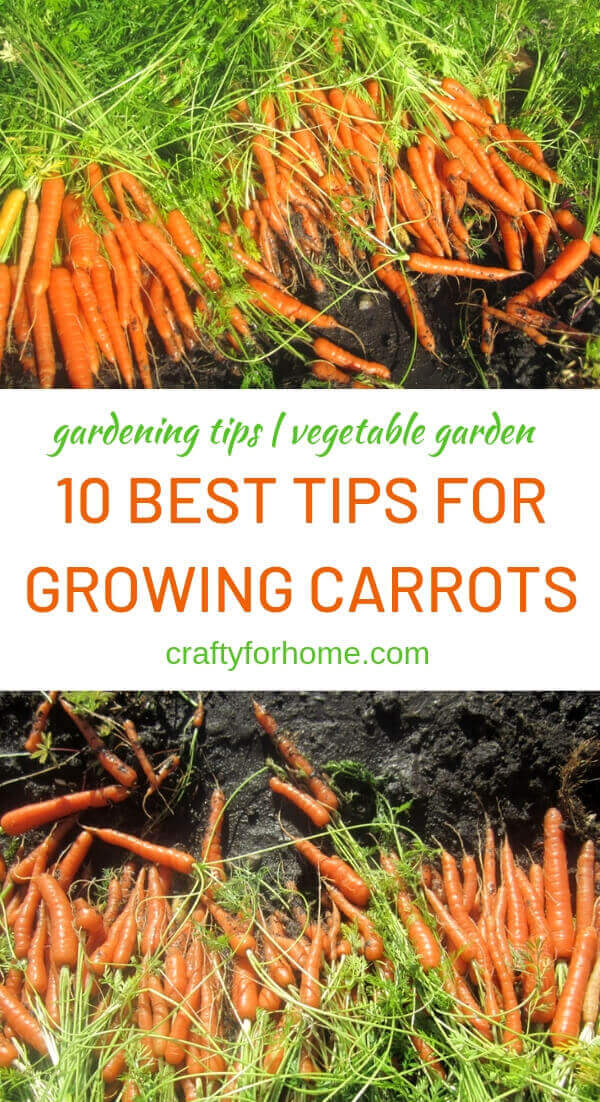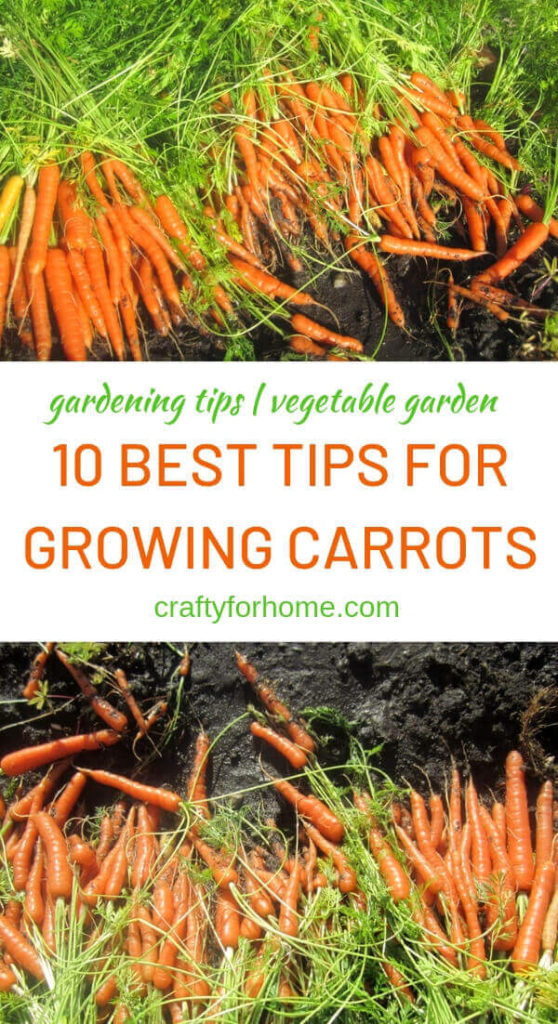 Plant these easy to grow vegetables from seed indoors or direct sow in the garden.
Make your plant markers for your vegetable garden with this free printable. An easy DIY garden project you can do with kids.
It is the perfect book for gardeners at any level. The book is fully updated and packed with pictures, project details, and all information to guide you how to build high yield garden in a small space with less work.