Regrow green onion in soil from kitchen scraps indoors or outdoors in containers for an easy low-care container garden and a year-round edible garden.
Regrowing Green Onion In Soil
If you already regrow green onions in water, you can transplant them to the soil in a container or straight into the garden. Or you can regrow it straight on the soil instead of water.
As an Amazon Associate I earn from qualifying purchases. This post may contain affiliate links. Please see the Disclosure Policy for details.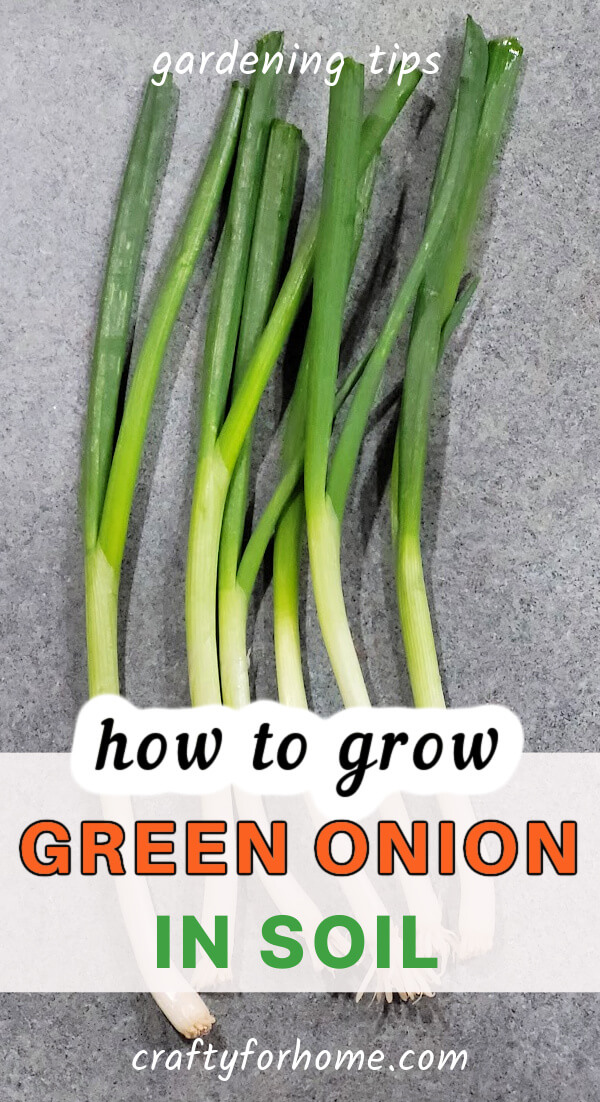 Green onion is a low-care plant that can grow on water or soil, and you will get a reward with non-stop supplies of green onion for your cooking needs.
Growing green onions in the soil will result in much stronger plants, and you will get multiple harvests over a longer period.
The benefit of growing green onion in a container is that you can move it anywhere around the yard as long as it gets full sun. Bring it indoors when winter is coming and put it by the window so it still gets sunlight.
How Deep To Plant Green Onion
Green onion is easy to plant. First, stick the rooted green onion stalk to the soil about 2 inches deep. If the stem looks like going to fall over, add soil around it and lightly compact it.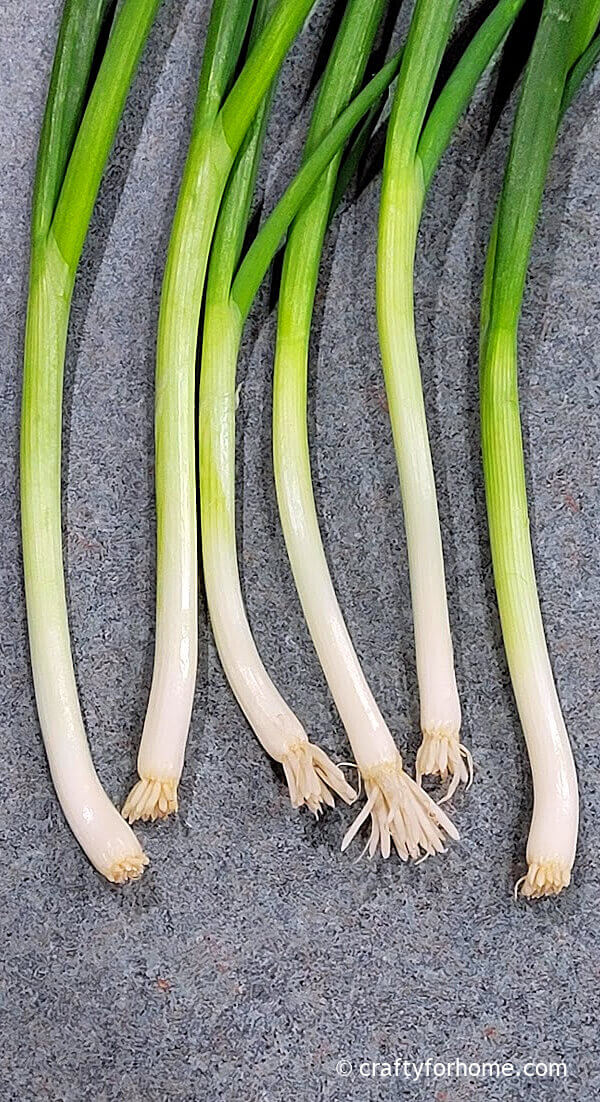 The green onion stalk usually looks like leaning to the side after watering, but it is okay. You can gather the soil around it and compact it again.
How Many Green Onions To Plant In A Container
To avoid overcrowded green onion plants and for better air circulation, plant 6-8 green onions in an 8 inches container. Plant it with 2 inches of space between each stalk
If you plant it as a bunching onion, plant it in a group of three stalks and space it 2 inches between groups.
The Best Container For Green Onion
Any container is great for growing green onions as it is an adaptable plant. A barrel planter, a terracotta, a tote box, a raised garden box, a kiddie pool, anything, even a recycled plastic container from store-bought salad, as it is one of the DIY planters.
The most important is with the container garden, always have proper drainage on the bottom of the container.
Watering Green Onion Grow On Containers
Green onions grown in containers need frequent watering during hot and dry weather. Keep the soil moist, and water it again when you see the soil surface dry.
If the green onion leaves turn yellow, it might have too much water. Remove the yellowing leaves and stop watering but keep checking the soil surface.
Fertilizer For Green Onion
Even though green onion is easy to grow, it still benefits from a nitrogen-based fertilizer. Grow it on potting soil and mix it with compost or well-aged manure.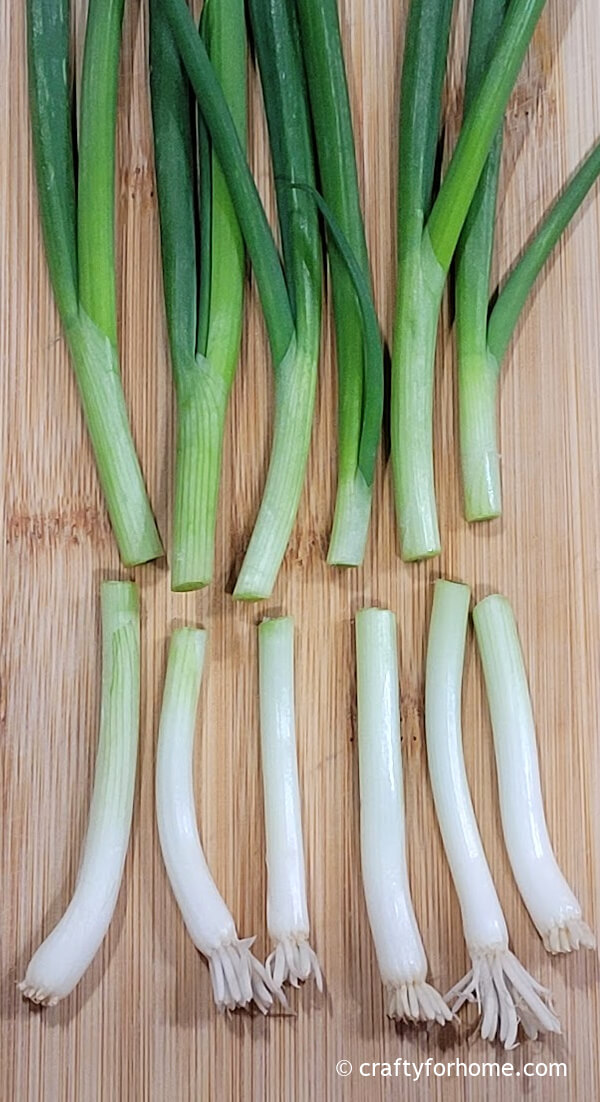 Another option is using slow-release granular fertilizer specifically for salad greens and applying it as directed on the packaging label. Worm casting, fish emulsion or kelp emulsion is also great option.
Companion Plant For Green Onion
Green onions rarely get bothered by pests, mostly aphids, if there are any. If you find any aphids from the green onion, brush it with your hand or knock it with sprayed water.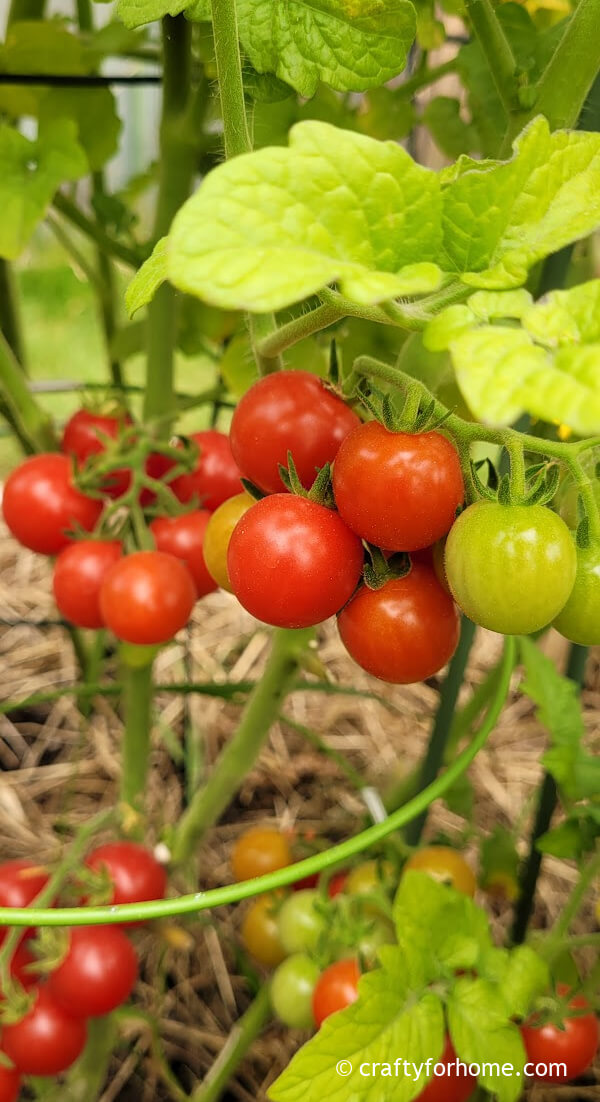 Since it rarely gets infested, green onion, as one of the allium family, is an excellent companion plant for tomatoes and carrots. Also great for planting next to greens vegetables like lettuce, spinach, swiss chard, brassica's family, and strawberries.
Never plant green onion close to legumes like green peas or beans as it interrupts the helpful bacteria that grow around the bean root area, thus inhibiting the bean growth.
If there are any old stalks or bolting green onion, you can cut it up and scatter it around carrot plants to deter pests on carrots.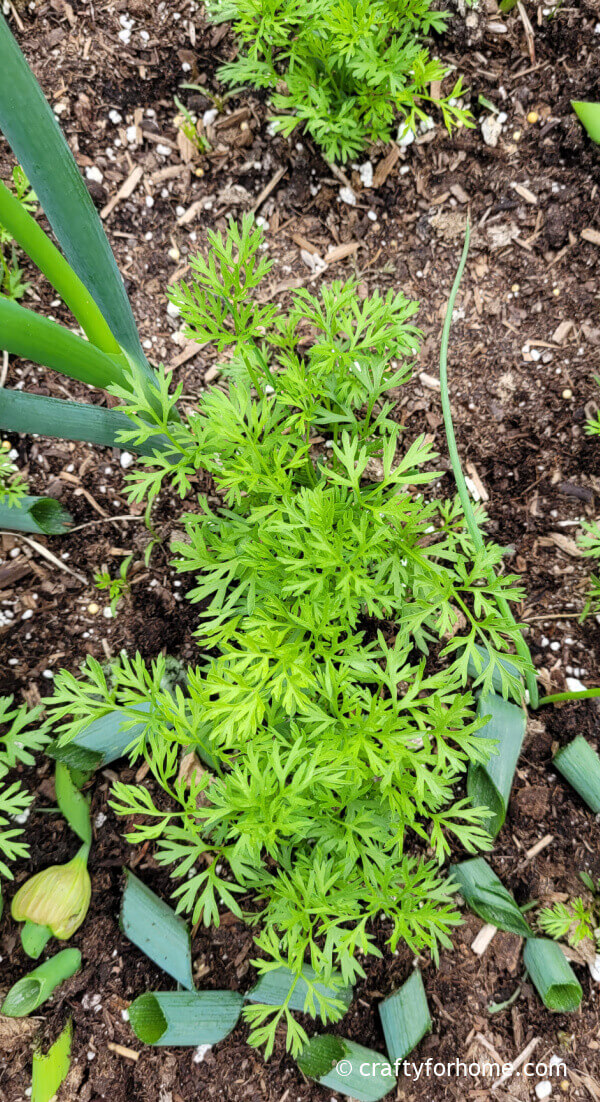 You can also pick and save green onion seeds from the bolting plant. And grow green onions from seed, which is also very easy.
The green onion in a container can grow on its own or together as companion planting to benefit each other.
Regrow green onion in soil for a year-round container garden. #growingscallion #vegetablegarden
Click To Tweet
More Gardening Tips For Your Home Garden
Growing Bunching Green Onions In Containers