Make your plant markers for your vegetable garden with this free printable. An easy DIY garden project you can do with kids.
DIY Vegetable Plant Markers
Spring means gardening season is starting. I have indoor seeding with some of my favorite easy to grow annual flowers and some vegetables too including Thai chili from scraps. Typically, I don't have tags for these new seedlings, and I only take notes about what plant it is.
As an Amazon Associate I earn from qualifying purchases. This post may contain affiliate links. Please see the Disclosure Policy for details.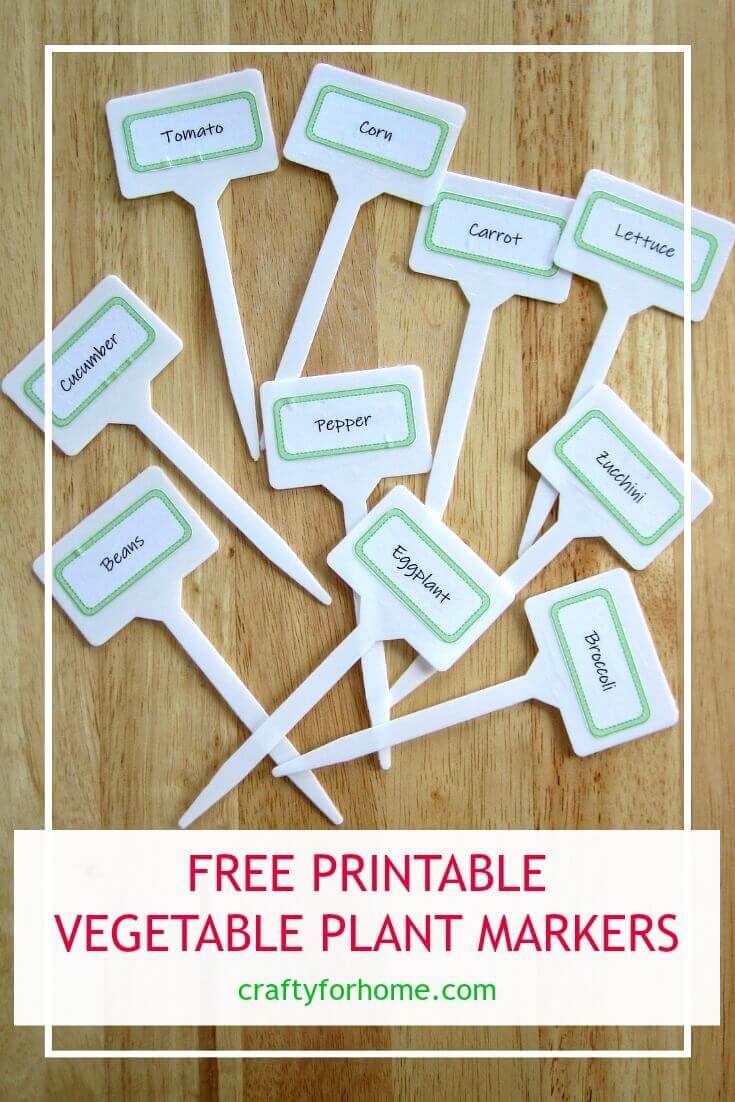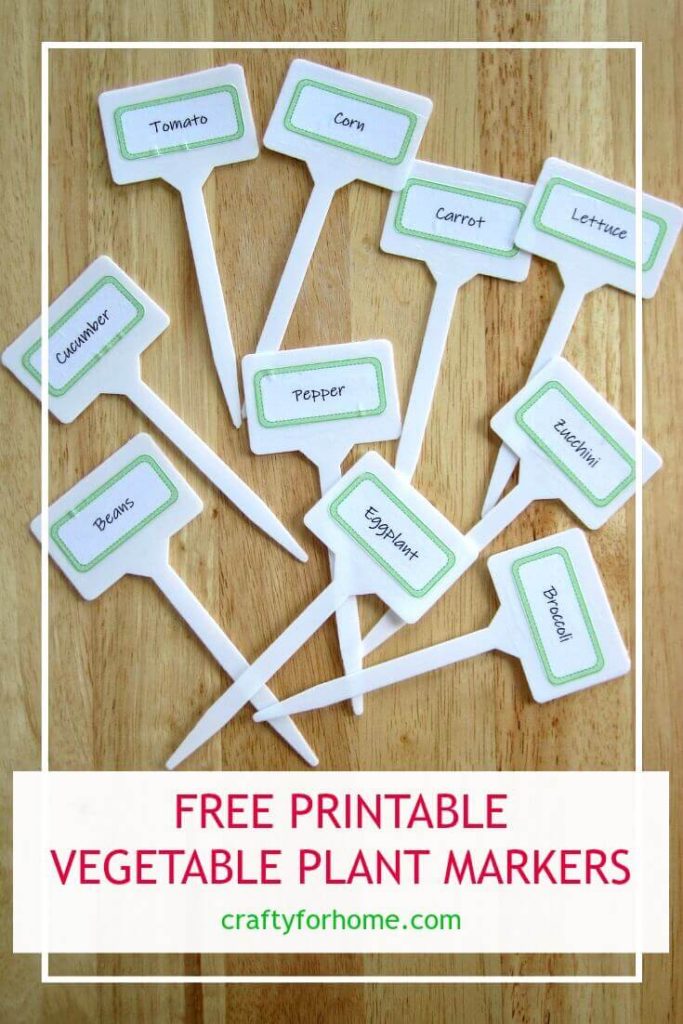 This time I made plant labels to go with it. This plant label is customized, so it is a perfect garden project to do with kids because it is easy and only use simple tools and supply.
These plant markers are for vegetables, and you can use it over and over again. I also include the printable with the blank label so you can customize it.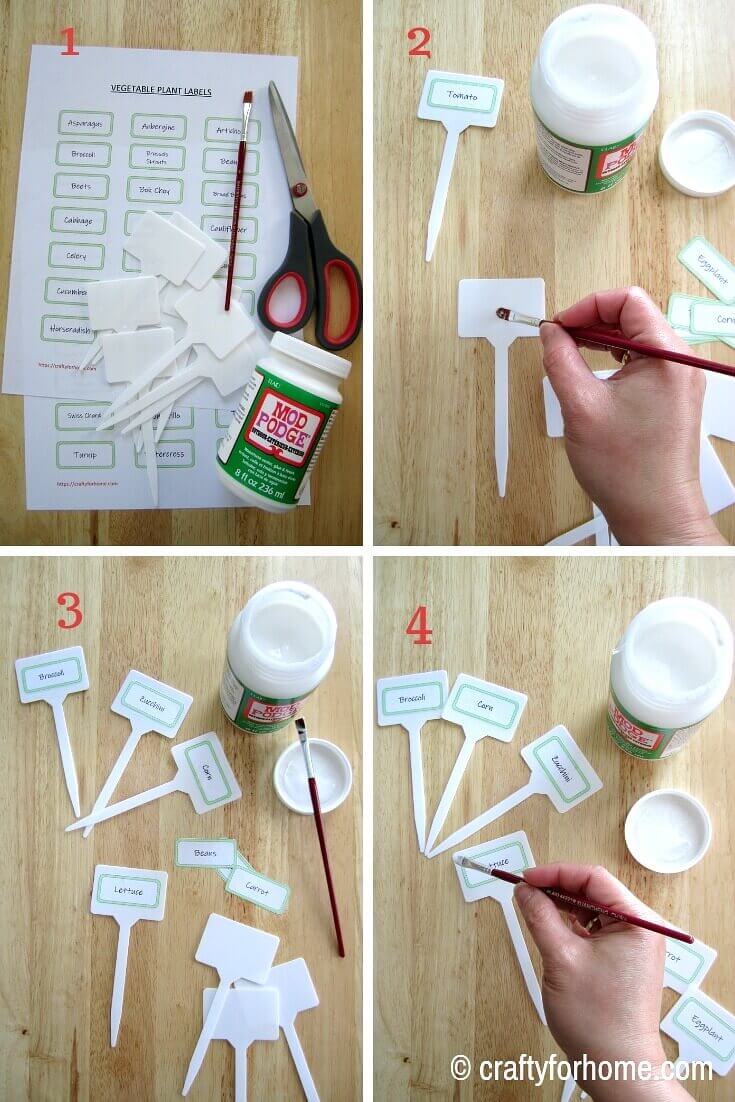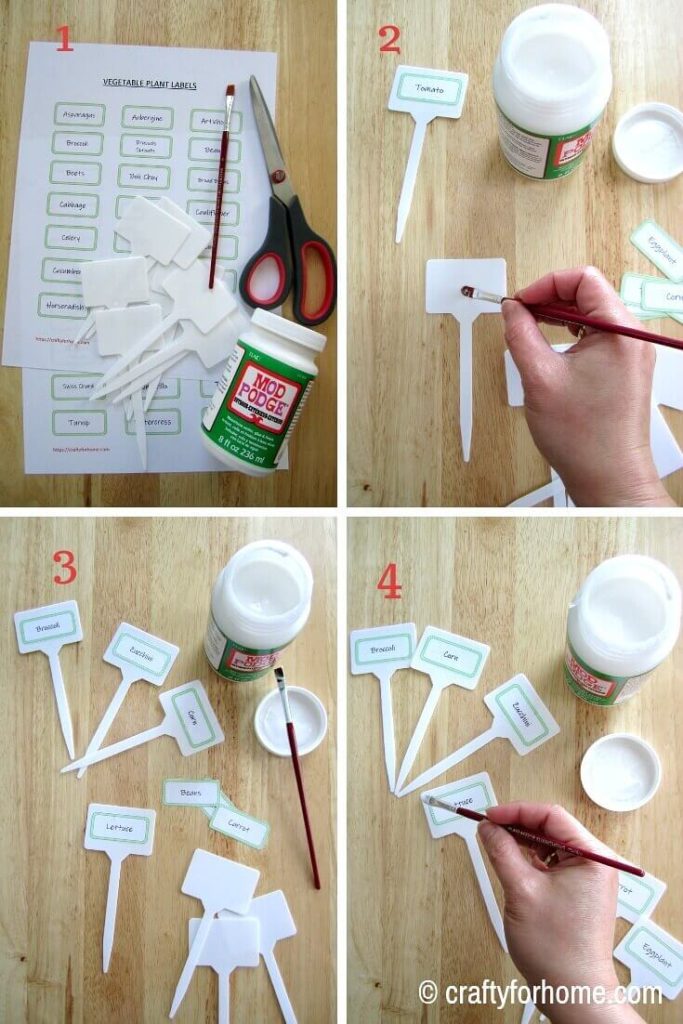 What You Need To Make Vegetable Plant Markers
How To Make Vegetable Plant Markers
See the Vegetable Plant Markers video tutorial here.
Print the vegetable plant markers.
Cut out all plant markers.
Glue each label on the white plant label using the mod podge, make sure to press out most of the air bubbles underneath the label.
Leave it dry for 10-15 minutes
Seal the label with mod podge
Leave it dry for 10-15 minutes and apply more mod podge layer then leave it dry between coats.
Seal again with acrylic sealer (optional)
The marker is ready to use
I use the mod podge for outdoor, so the plant markers are waterproof. Use acrylic sealer if you are going to leave the plant markers outside so that it will stand the weather for many years.
I know, you can write down the plant name on that white label with a sharpie or something, easy peasy. But decorate it with this printable plant marker is more fun and make it more special by customizing it.
Also, kids love to help for a simple DIY garden project like this one. It is a win-win situation, and you have the plant markers and kids involved on your gardening project.
Use this free printable for making vegetable plant markers. #plantlabel #plantmarker
Click To Tweet
It is perfect for a weekend activity while enjoying a sunny porch or indoor activity if you have a rainy day!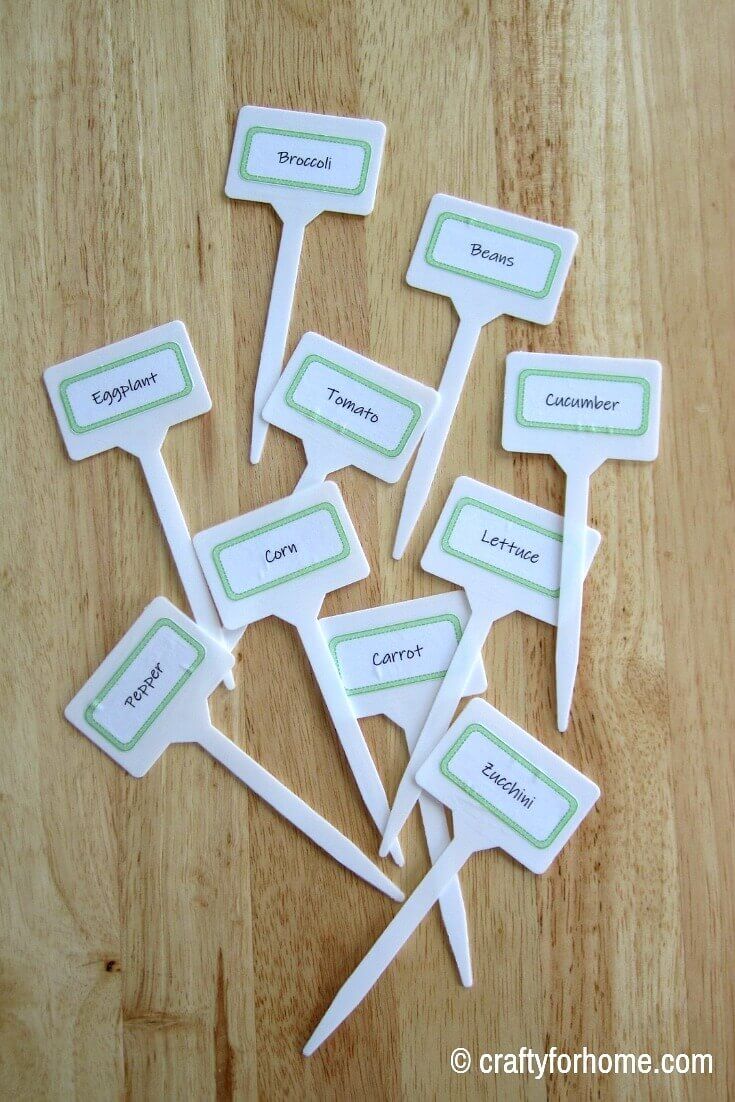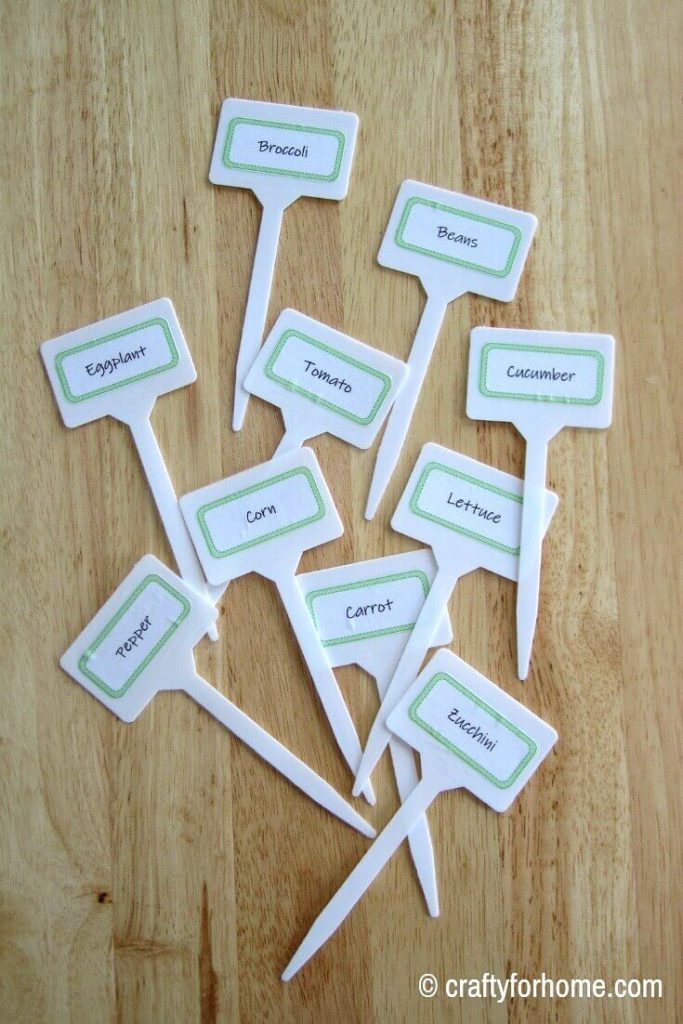 More Gardening Project With Kids
Easy DIY Vegetable Plant Markers