Sew oval-shaped placemats with this easy-to-follow tutorial, perfect for your DIY tabletop decor or homemade gift ideas.
Use This Guide To Make Oval Shaped Placemat
Making oval placemat is so much easier with this tutorial. It is similar to the Easter egg placemat I made a while ago, but this one is a super easy one because you don't need the bias tape for the edging.
As an Amazon Associate I earn from qualifying purchases. This post may contain affiliate links. Please see the Disclosure Policy for details.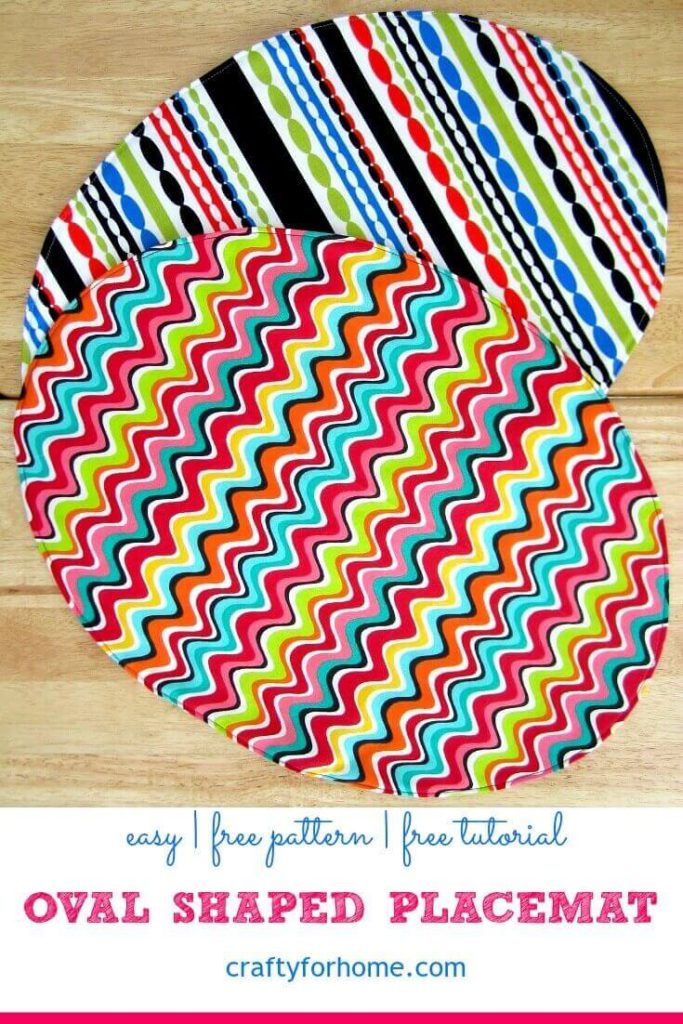 Based on the 10 minutes cloth napkins tutorials, this placemat is a perfect sewing project for a beginner. It also a great upcycle project if you have an extra bedsheet or any fabric scraps that you forgot about it.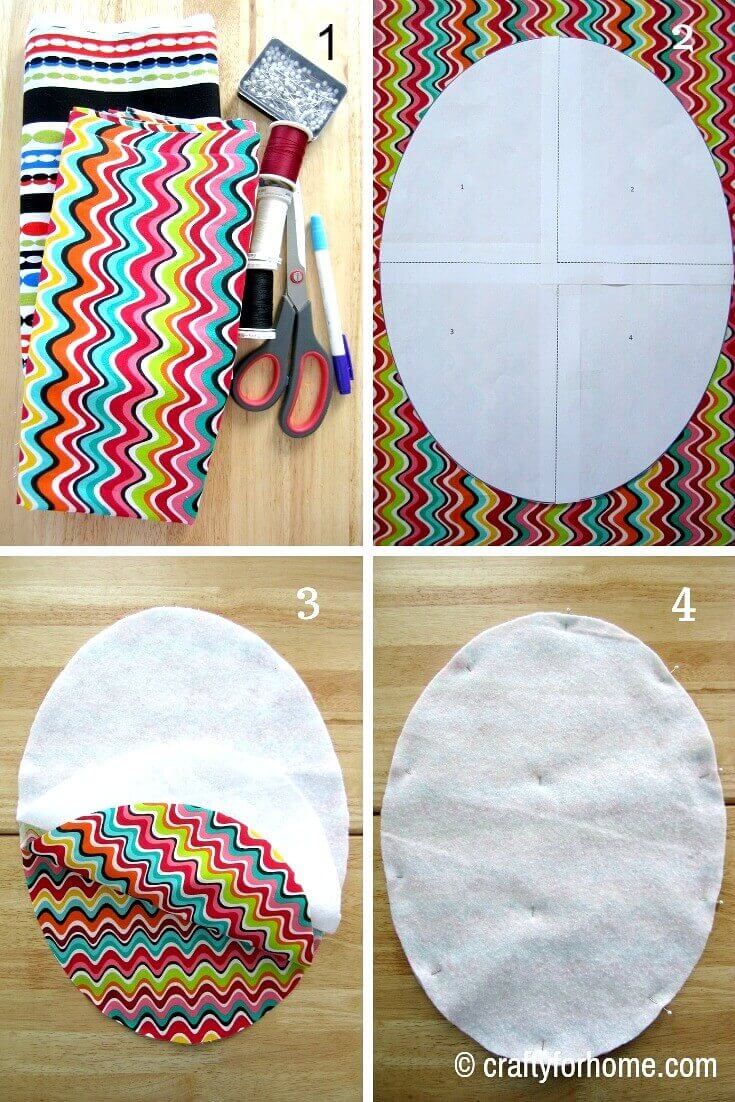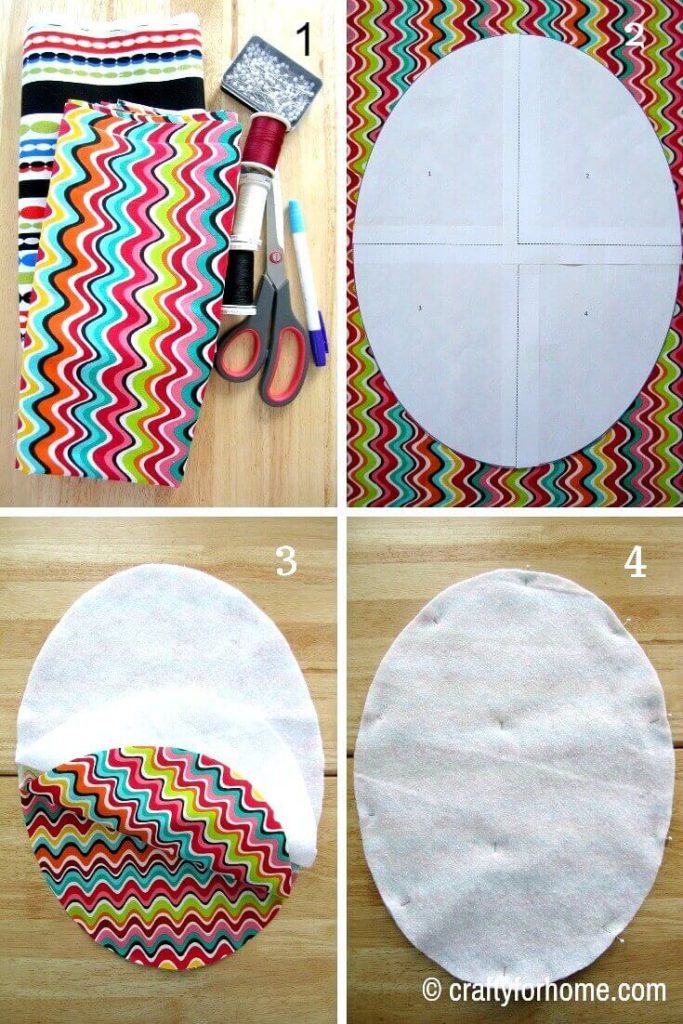 If you are using fat quarters, then you would need 8 pcs square fabrics to make four sets of placemats. If you are using yardage, you would need 2 yards of fabric to make five sets of placemats. The final size of the placemat is 13 inches x 17.5 inches.
Related: How To Sew Placemats For Outdoors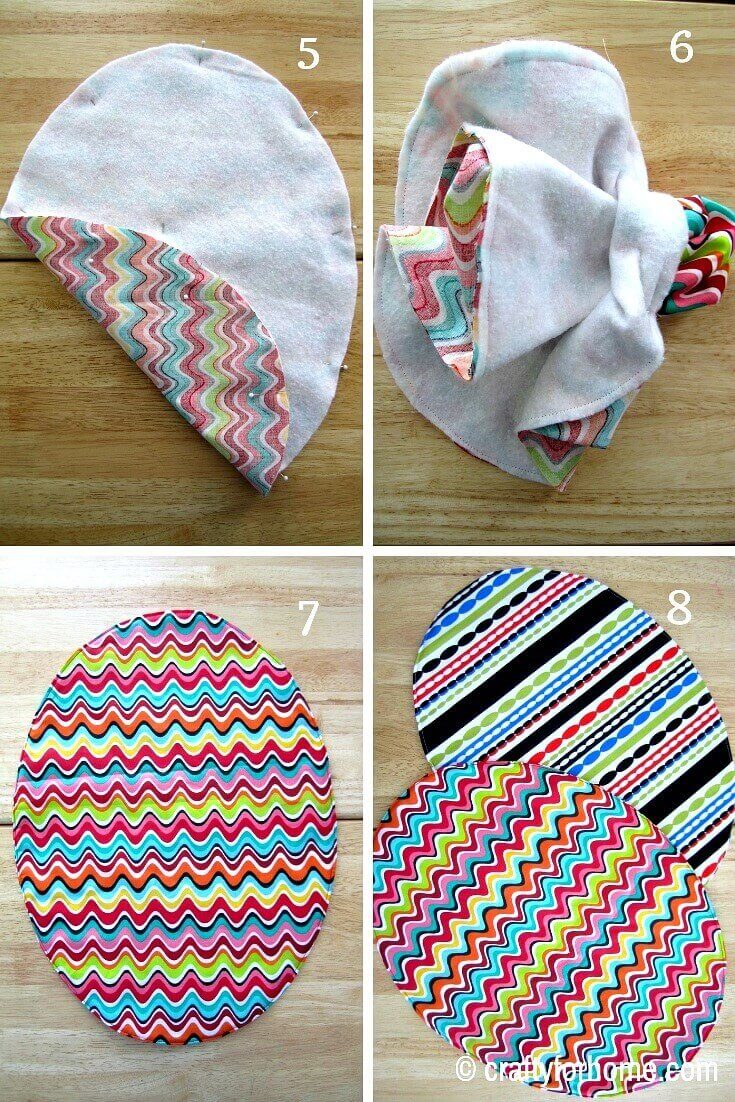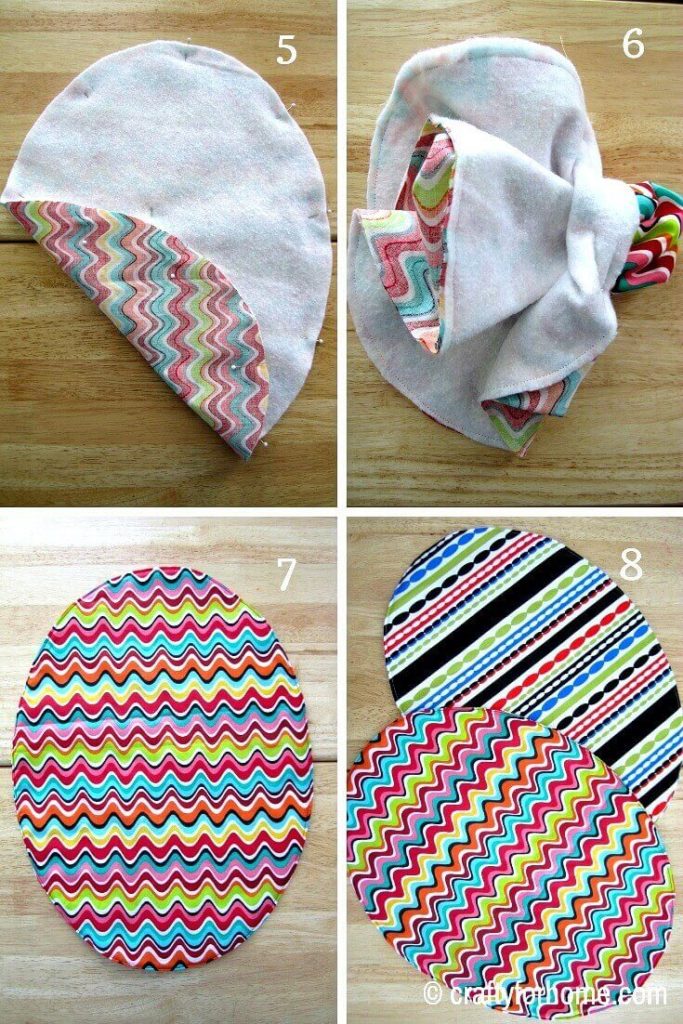 What You Need To Make Oval-Shaped Placemats
How To Make Oval-Shaped Placemats
Trace the egg shaped placemat pattern on the fabric and the quilt batting.
Sandwich the fabric and the batting, put the two pieces of fabric with the right side facing each other, put the batting on the top layer of the fabric. (image no.3)
Pin it to secure it in place.
Straight stitch around the edge and leave it about 4 inches for the opening.
Turn the placemat inside out through the opening. (image no.6)
Top stitch the placemat around the edge and stitch close the opening at the same time. (image no.7)
This placemat is double sided, washable and reusable. The oval placemat is perfect to use on round or oval shape dining table. But my dining table is a square one, so I use this placemat anyway because it is adorable, kids think it is so fun using a colorful placemat.
Sewing oval placemat is so much easier with this tutorial #sewingprojects #sewingtutorial #DIYhomedecor
Click To Tweet
More sewing project for the kitchen
DIY Oval Shaped Placemats