Here are lists of the best places to buy fabric online so that you can skip the trip and enjoy shopping in the comfort of your home.
Best Places To Buy Fabric For Quilting And Home Decor Online
Getting the fabrics you need for your next sewing project is much easier these days. Whether you need some fabric for quilting, clothing, or home decor, you can easily find these material types a lot online now.
As an Amazon Associate I earn from qualifying purchases. This post may contain affiliate links. Please see the Disclosure Policy for details.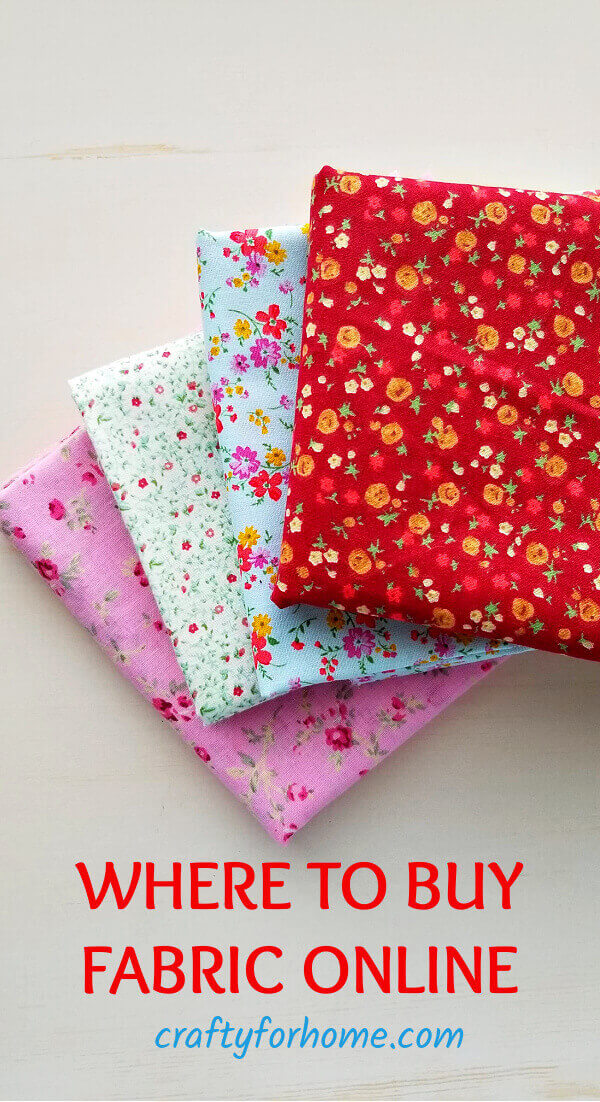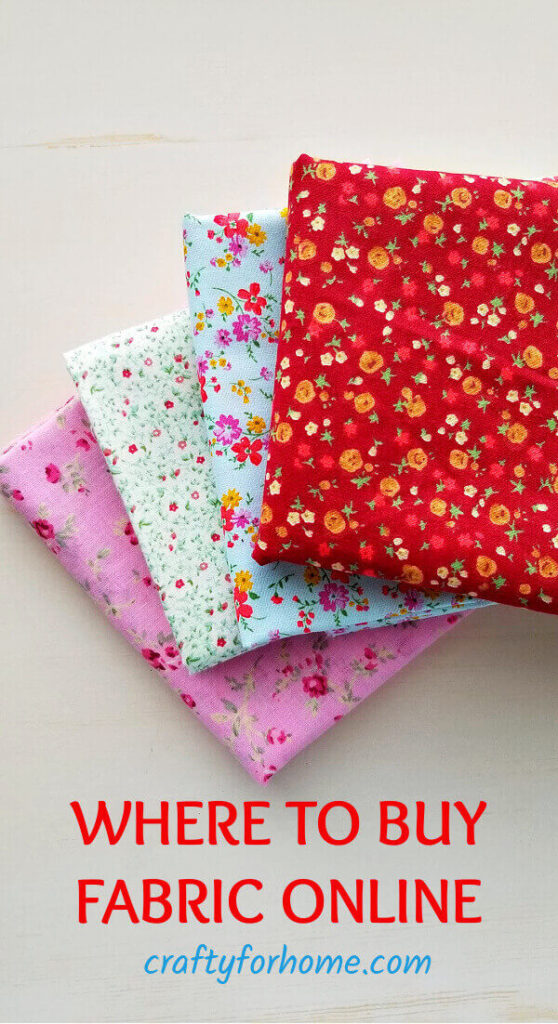 When something comes up and makes it impossible for you to go to the mortar and brick store, an online fabric store is the best place to go. In addition, many online stores have sale items, which will save you even more money.
Most of my sewing projects use fat quarter bundles or charm packs from quilting cotton. Because quilting fabric is easy to work with, it has various colours and prints.
That's why I use fat quarter cotton fabric for making homemade dinner napkins. The precut makes the sewing process more manageable. In addition, it reduces unnecessary measuring and cutting the material again.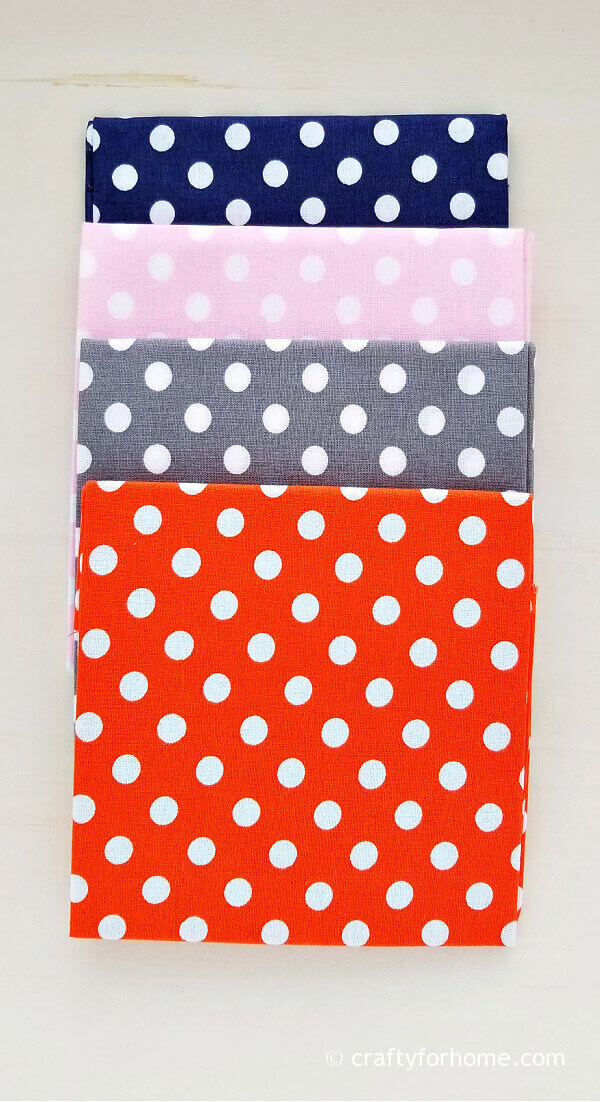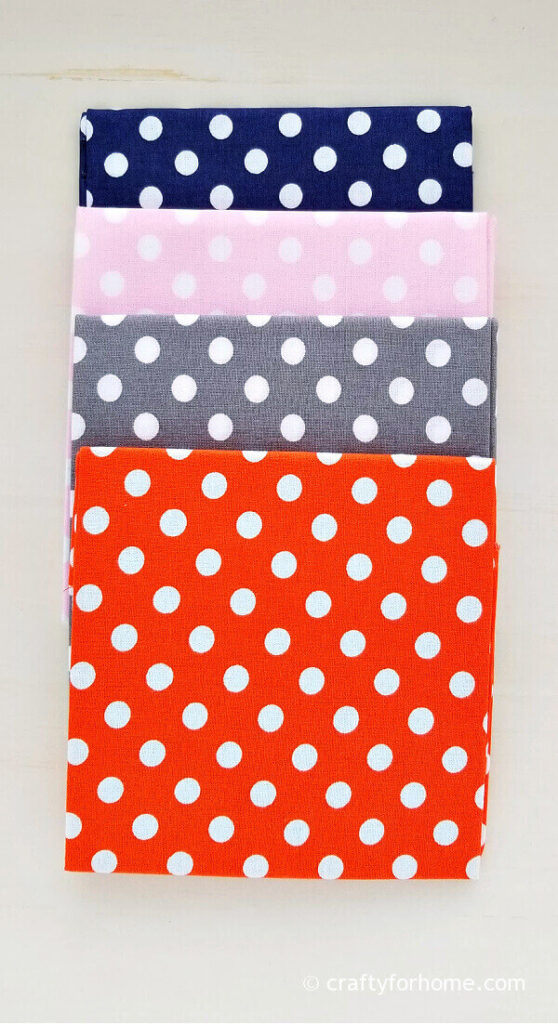 If you don't have access to any fabric store in your area, you can get all the material you need online. These online shops carry precut quilting cotton as a bundle or yardage.
List Of Fabric Store Online
From this list, each fabric store has unique print designs. You will find any material from quilting cotton, home decor weight fabric, or apparel fabric, as well as sewing supplies you need for your project.
Quilting Fabric Store Online
This store is one of the best online fabric stores for quilting. The store also has a flash sale that will last within 24 hours and some great weekly deals.
I use the mix and match quilting cotton for most of my sewing projects. I can also use a single precut fat quarter to make something, like this Oval Mug Rug, by using the cream version of this cute Easter egg fabric print.
Here are some of the precut fabric bundles you can get from this shop:
You won't find any fabric print from Spoonflower in any other store. That's because Spoonflowers is not the regular marketplace for fabric, but it is also one popular site for artists and designers.
You can find Spoonflower on Etsy. While you are on the Etsy site, there are also some fabulous fabric store you can check out.
You will be amazed and get difficulty choosing the print you want because all fabric has some fancy and unique print design. You might wish to get all of those fabrics if that is possible.
You can also design the print yourself to customize the fabric you want. All fabric in Spoonflowers is made to order, but you can request a test swatch, fat quarter, or meters.
The fabric store offers a wide variety of cotton quilts. You can also get a pattern for quilts or anything for everyday use like a pillow cover, blanket, zippered pouch, or bags.
You can get fabric in yardage and precut bundles as well. The store also has various gifts and gift certificate for someone who learns to sew or loves to sew.
Pineapple Fabric also offers coupon codes for specific amounts of orders.
Sewing supplies are available on Amazon. From notions, fabric accessories, quilting cotton fabric, as well as sewing patterns.
The store carries vibrant and cheerful fabric prints designed by Loralie Harris. All are 100% cotton quilt and sold in yardage.
You can also get downloadable embroidery design and pattern instruction for fun fabric projects. But, it is not just a fabric and quilting store. Loralie also designs coloring books that you can use for craft projects like embroidery or card making.
I love the colorful fabric, especially like this calico cat prints design. It is a fun print for making napkins or pillow covers.
You will find fabric varieties here from quilting cotton, denim, flannel, linen, knit, silk, and outerwear fabric. Some patterns for clothing and home decor are also available.
They also carry tools and supplies for sewing projects like interfacing and notions.
Even though Paper Piece LLC is specifically for quilting, you will find many beautiful quilting fabrics at this shop. The store carries precut fabric like charm packs, fat quarter bundles, fat-eighth bundles, quilting kits, and sewing notions.
The store carries a quilting kit that include fabric, supplies and English paper piece templates if you are into quilting. The paper piece will make the quilting process easier.
Connecting Threads is a store to get all sewing supplies online. You will get free US shipping for orders over $65 and free Canada shipping for orders over $85.
Connecting Threads carries the precut fat quarter fabric bundle that up to 30 sheets of fabric per bundle. The charm packs have 42 sheets of fabric per bundle at an affordable price. Jelly roll packs have 40 fabric sheets.
That is a lot of fabric in one bundle, which will give you more supplies for multiple sewing projects.
The store also carries sewing and crafting furniture, quilting patterns, notions, books, and quilting kit. That is complete sewing supplies you can get in one place.
Fabric.com has all kinds of fabric types and notions. The site is easy to navigate based on your search preference.
Designer Fabric Online For Home Decor
The Fete Home LLC is a home decor store that also carries designer fabrics. The fabric is 100% softened linen handmade by artisans and only sold in yardage.
All fabric prints have vintage-inspired and elegant designs, made exclusively for Fete Home LLC only. So, you won't find it in any other store.
If you are looking for a high-end fabric design for fashion or home decor at an affordable price, visit this NY Designer Fabric LLC store. The store carries silk, linen, embroidery, cotton, handprint, and tweed sold by the yard.
The fabric with prints has a classic, exotic, and elegant design. The handprint fabrics are handmade by artisans using the traditional way, and each print design shows a story.
This store specializes in home decor items for a classy, chic, and vintage feel interior design. The shop carries linen cotton with unique print designs.
Even though you can only get the fabric in yardage, you can order the free sample. So you can make sure of the texture, color, and weight of the material first.
What To Look When Buying Fabric Online
Buying fabric online is a little different than buying from the actual brick-and-mortar store. When you go to the store, you can see the print's size, texture, fabric type, and fabric print's actual color.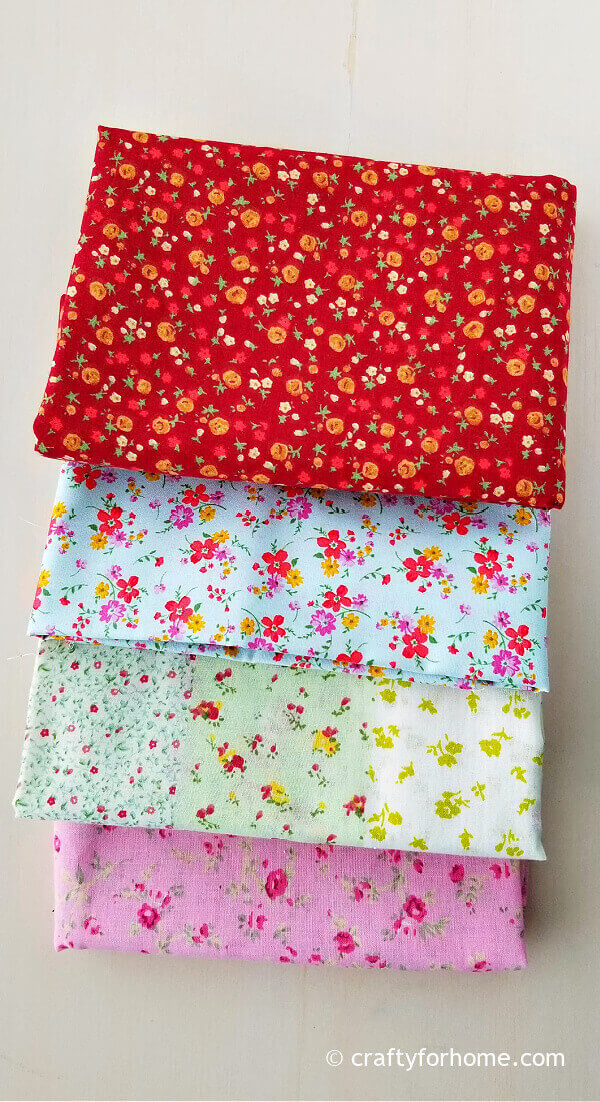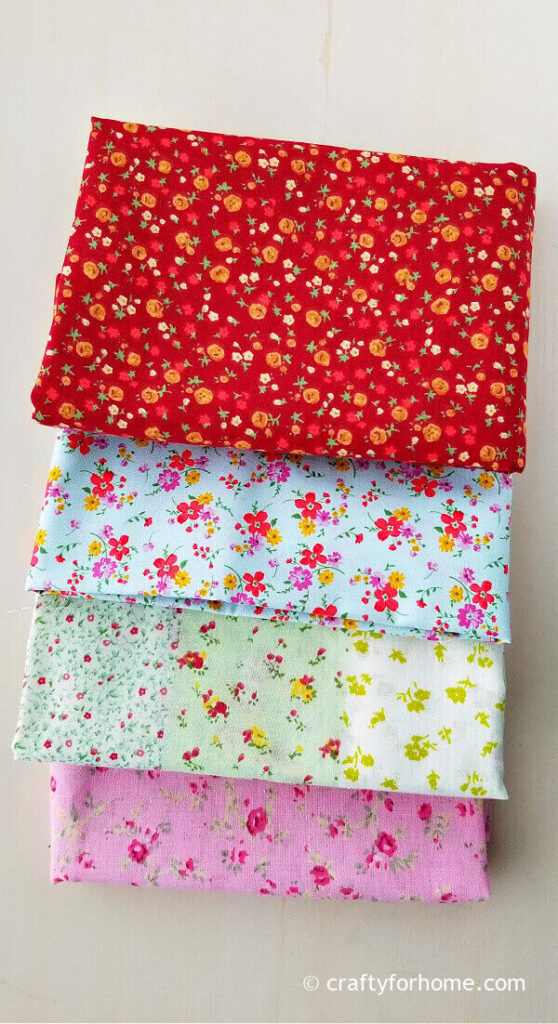 Each online fabric store has the navigation for the type of fabric, theme, color, designer, etc. Since I mostly use the cotton quilt, I usually search the fabric by theme and color because this is the easiest way to decide what print I want for the project.
Order Fabric Swatches
While you can still view each fabric's print online, you can't feel its texture. There is an option on some fabric stores online to order the sample or swatches first before purchasing the actual size of the fabric you need.
Keep in mind that solid or printed fabric color might differ once you receive your order. It might be due to the brightness of the device you were using when purchasing the fabric. Therefore, it is always a good idea to read the product's description carefully.
Observe print repetition
Most fabric stores display a picture of the fabric with the ruler on the bottom. The ruler shows you the scale of the fabric print repetition.
For example, this cute Easter egg fabric shows the print of the egg in four inches. This way, you will expect a pattern in fat quarter size.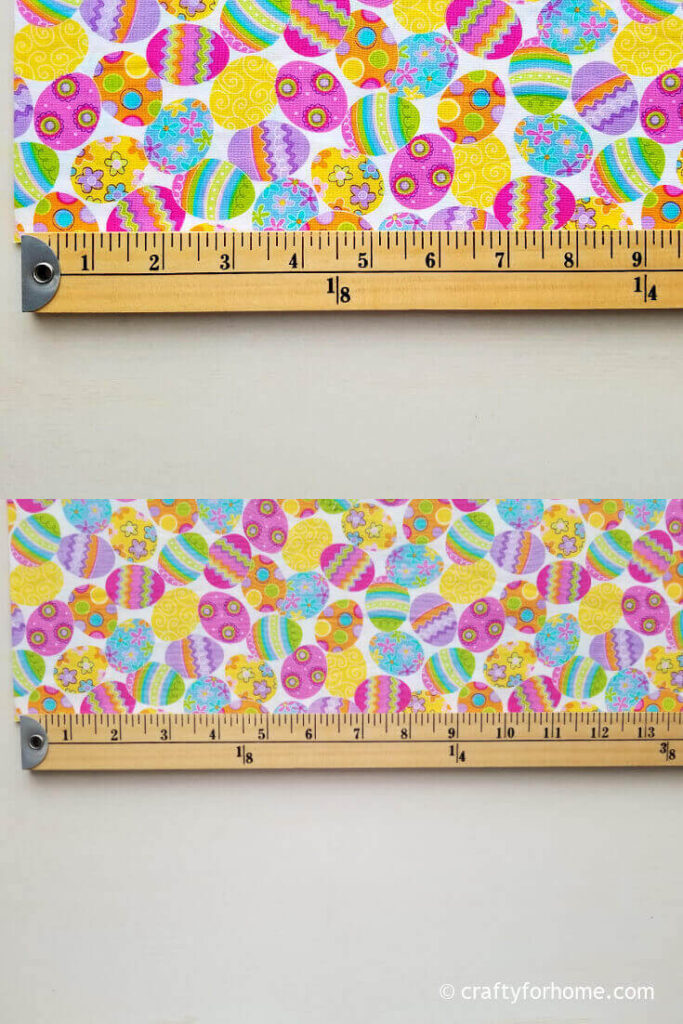 The orange egg starts at 1″ until the 4″ mark. Then, the same print repeats at the 9″ until 13″ mark.
That means the pattern of this fabric repeats every 9″ long. But each fabric print will show a different repetition. So you need to look at the scale.
Determine the shipping cost and time
Some fabric store offers free shipping for a specific amount of order. Some of them also offer affordable shipping fees.
Like any other e-commerce, with the delivery time also depending on your location and the shipping method you choose, it might take a few days to a few weeks.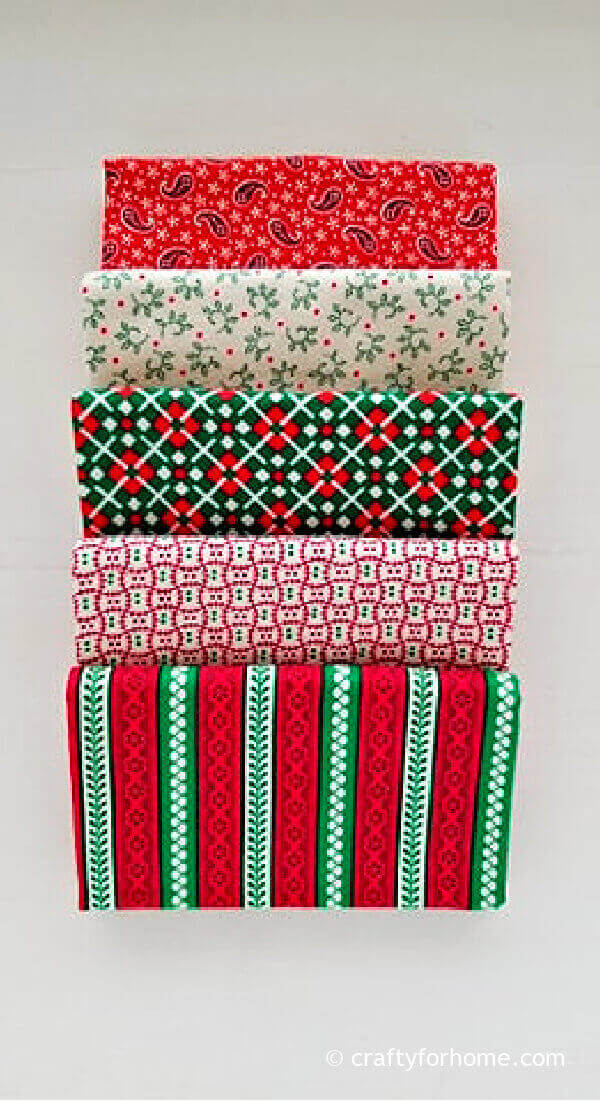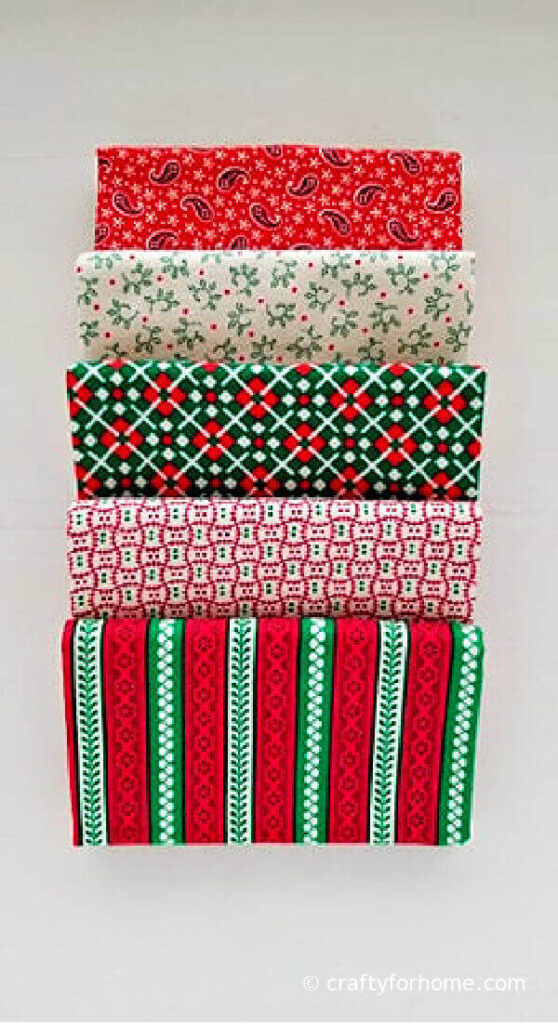 Like any other e-commerce, with the delivery time also depending on your location and the shipping method you choose, it might take a few days to a few weeks.
These fabric shops are where to get your cotton quilt or DIY home decor. #fabriconline #fabricforsewing
Click To Tweet
Here are some easy sewing project inspiration
These Are Best Places To Shop Online For Cotton Quilt And Home Decor