An easy to follow tutorial on how to make a freezie pop holder to keep kid's hand warm when they are enjoying their favorite cool treat.
DIY Freezie Pop Holder Tutorial
Hot weather calls for ice pop, am I right? There always times in a day that I kept hearing the word "Mom, can I please have a freezie?". Does it sound familiars? Yes, that is what happens here lately, and I have to keep some of these treats available all the times. While I mostly make the homemade freezie, but once in a while I also like to keep the storebought one.
Disclaimer: this is not sponsored post related to the brand shown on the picture. We just love the freezie.
As an Amazon Associate I earn from qualifying purchases. This post may contain affiliate links. Please see the Disclosure Policy for details.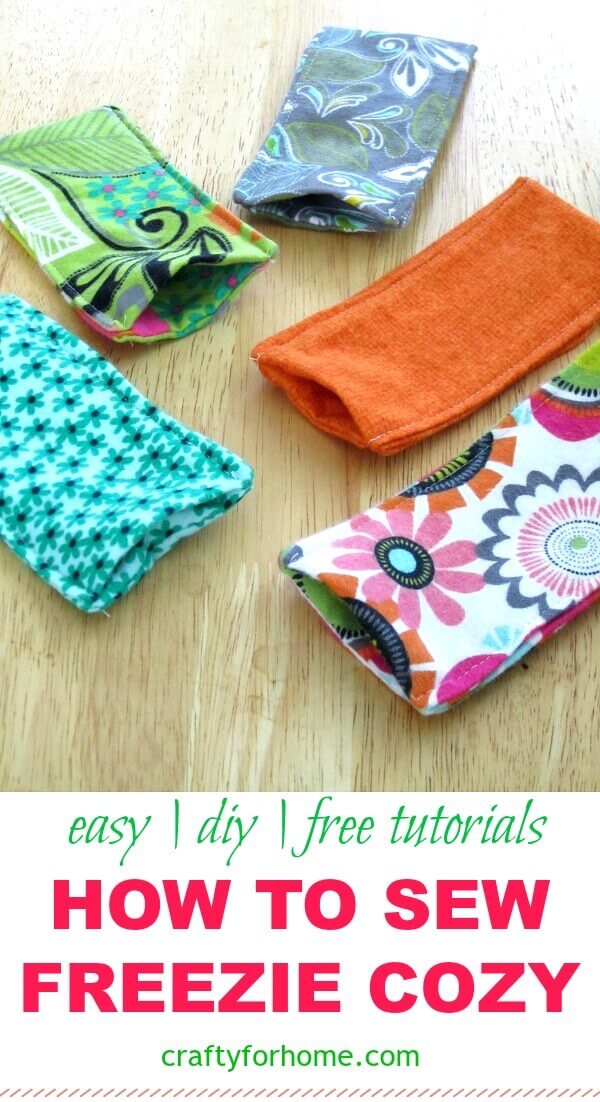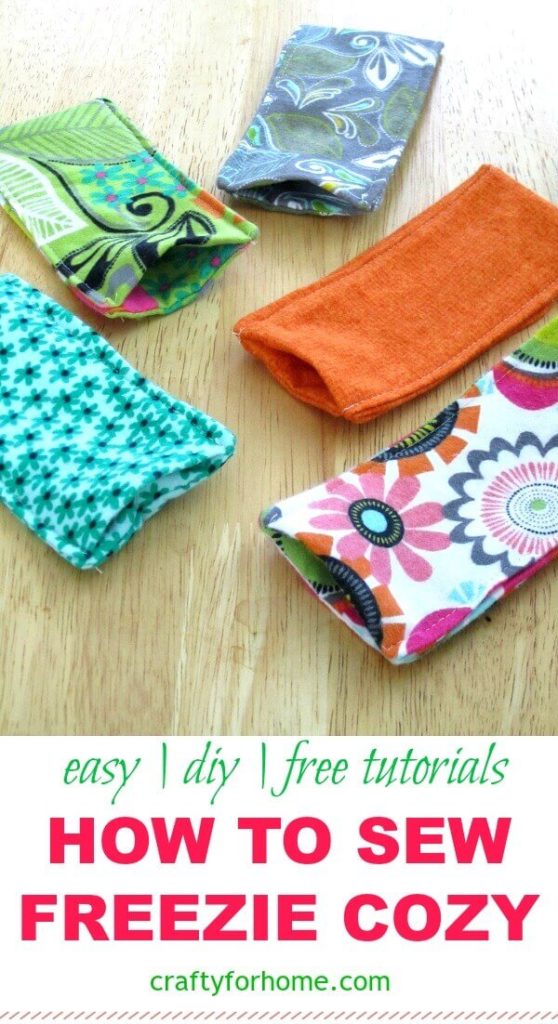 Considering these little hands keep holding the freezie, then I quickly sew the little piece ice pop holder, so they can hold it comfortably. I called it freezie cozy actually, it is much more straightforward to say.
I say it is a quick sew because it only takes five minutes to get one cozy ready, literally, just like making this felt envelope.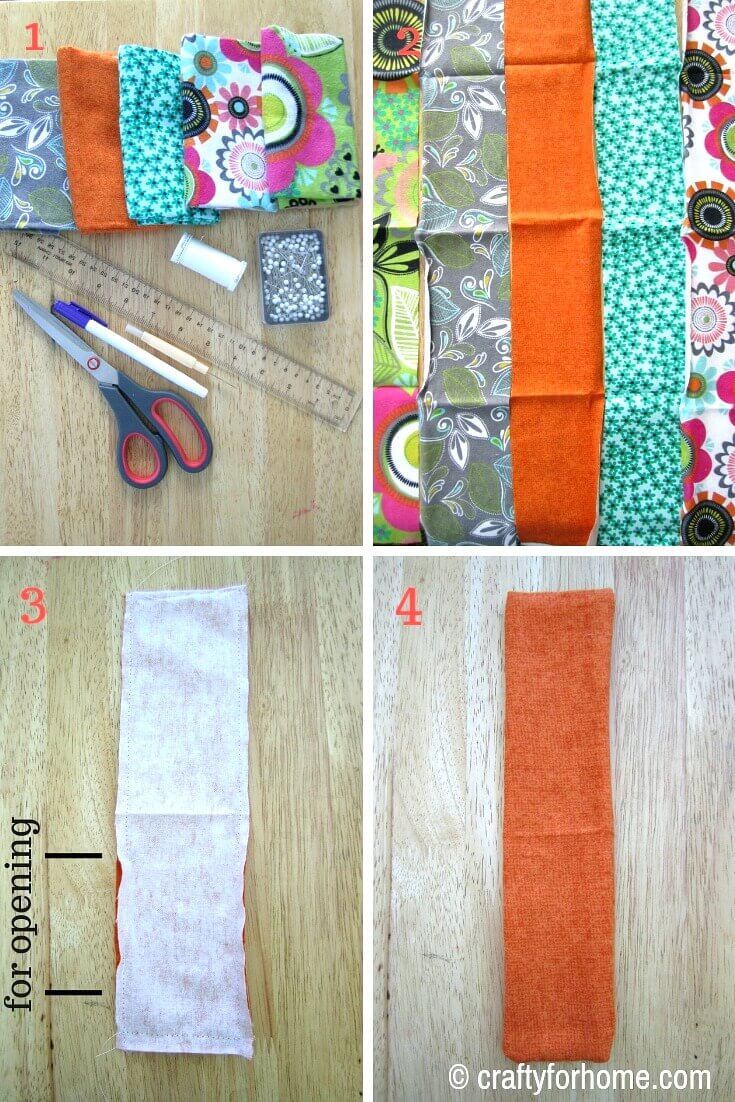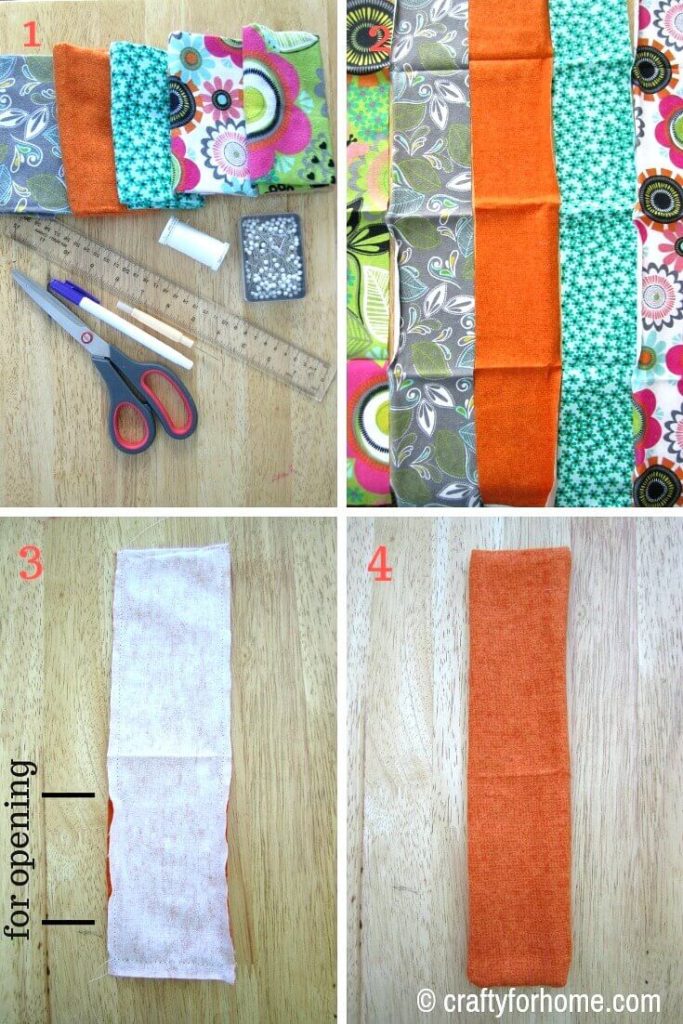 Would you like to make one of these adorable little projects? I promise you, these popsicle holder tutorials are easy to follow. If you don't have a sewing machine available, not too worry, you can do it by hand stitching, it won't take you hours to make it.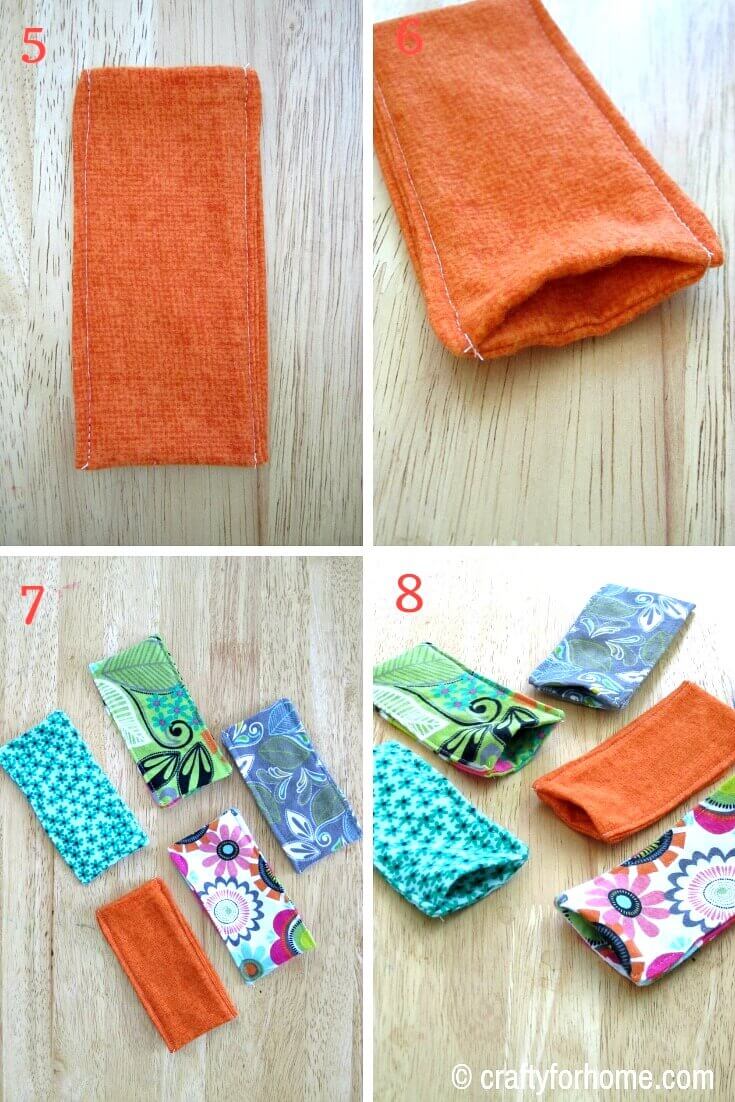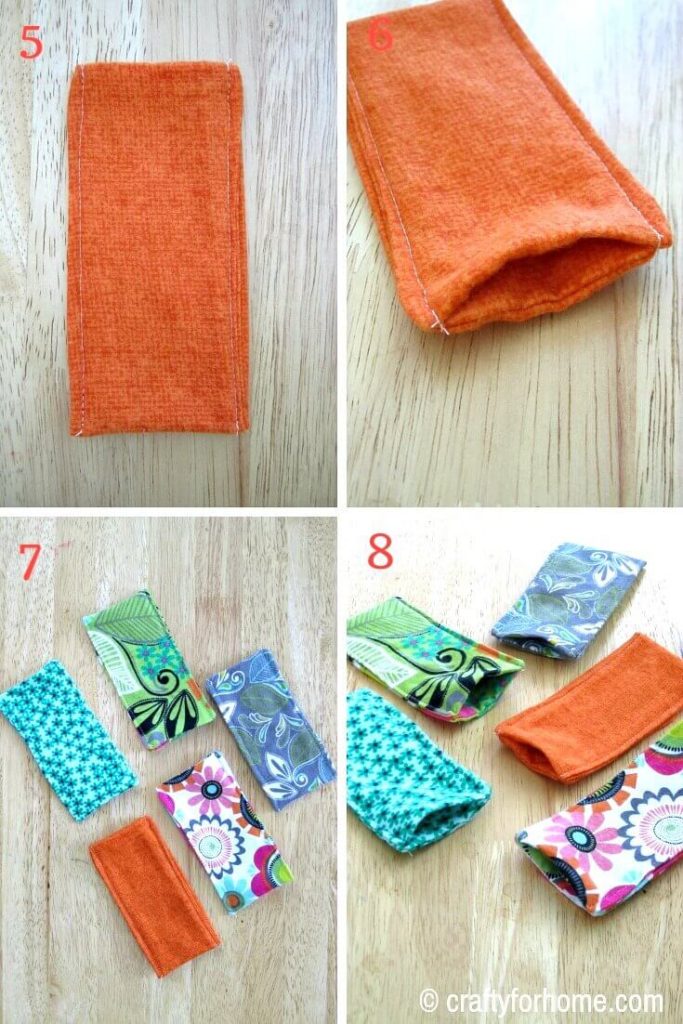 What You Need To Make Freezie Cozy
Scissors
Ruler
Thread
Pin (you might need it)
How To Make Freezie Cozy
Measure the fabric by using ruler and fabric marker, mark it for 22-inch x 3- inch, it will resemble a rectangular piece.
Cut the marked fabric, if you make more than one cozy, then cut some more rectangular pieces.
On the wrong side of the fabric, fold it in half, take about 1/4 inch seam allowances, then sew along the edge leaving about 2 inches for the opening.
Turn the fabric inside out through the opening.
Now, you have the right side of the fabric, fold it in half again, and sew along both sides by the length. The opening will automatically shut when you sew the edge.
There you have it, your freezie cozy is done. Repeat the process if you make more of it.
As you guess, my little one was so excited as soon as I give her this cozy. Her small hand won't get cold anymore when she is enjoying her cool treat.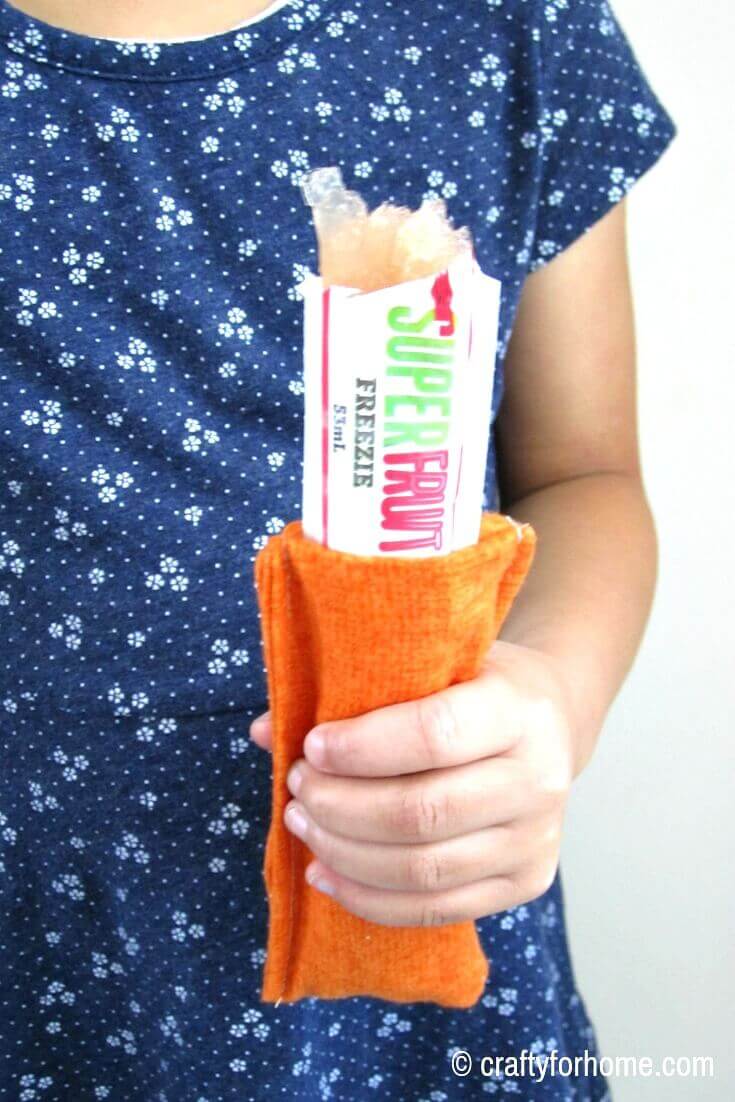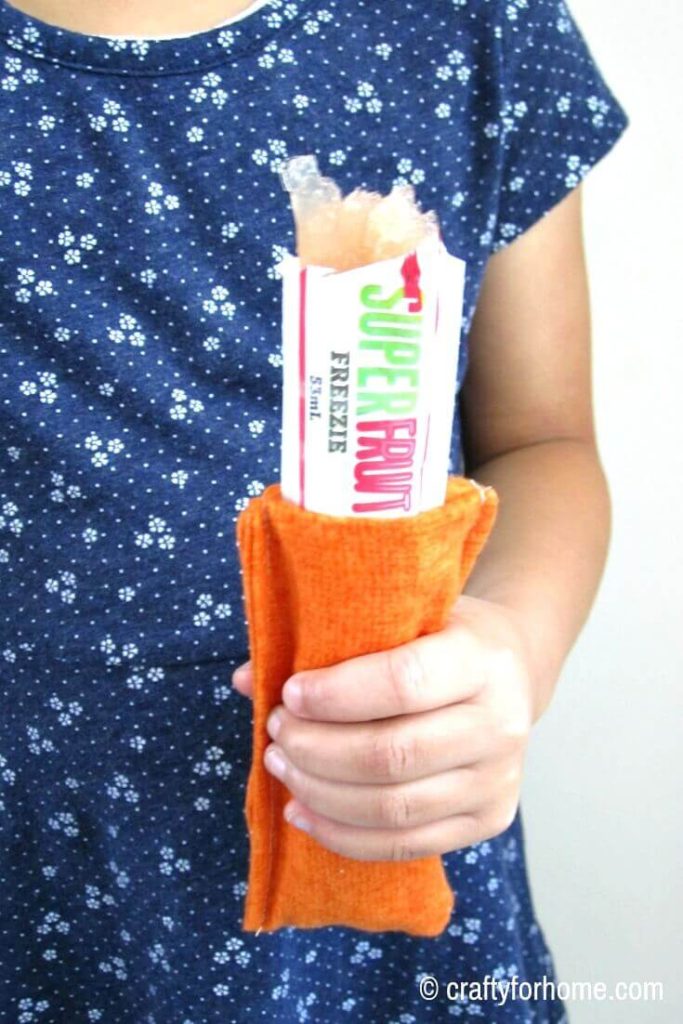 I use the cotton flannel for this simple project because it is thicker than regular cotton, and I don't need batting inside. You could also use fleece for the project.
Yes, I can use a paper towel to hold the freezie, but then it will go to garbage bin when it's done. The best thing with this cozy, you can reuse it over and over again and completely washable also customizable with your color or pattern preference.
Make this freezy cozy for your next summer sewing project! #icepopcozy #popsicleholder
Click To Tweet
For the best experience, you can ask the kiddos to pick their favorite pattern and help them to sew it, talk about a summer project on the weekend. If you have some old fleece sheet or flannel receiving blankets, these are perfect for this project.
Here are more of sewing projects from fat quarter.
From a fat quarter piece, you can make about six pieces of cozies. So, from a bundle you can make up to 30 pieces of cozies, that will make a fun DIY birthday party favor.
Do you like this simple sewing project to do with kids? Check these tutorials too for your next project!
Easy DIY Popsicle Holder You Can Make For Summer Sewing Project